Bridesmaid Dresses - The Colour of Love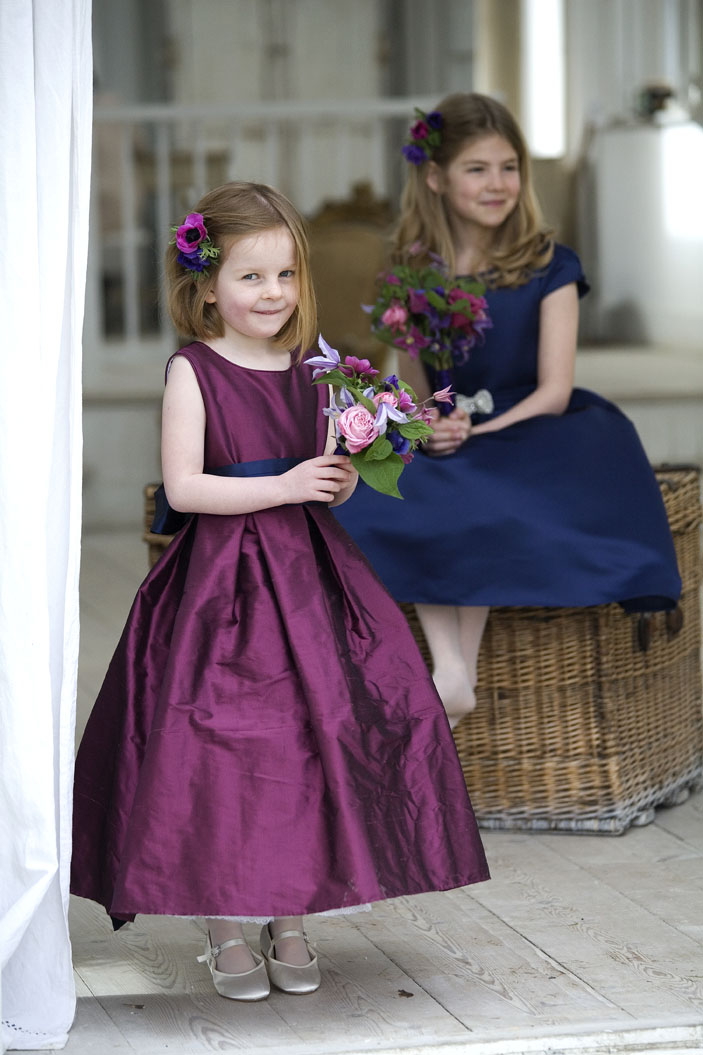 'If I had to paint a picture to show the world how true love can really be I would use the brightest colours to create a vision of harmony'. Billy Ocean

There is so much truth in these beautiful lyrics. The impact of colour is all-encompassing. It portrays emotions, highs and lows, loyalties, hopes and fears and, when used well, reflects all the love and happiness that you could want it to on your wedding day. Colour has the power to lift spirits and enchant at a glance. The wonderful, and really fun, thing about it is that the shades and combinations are endless. From the starting point of knowing that flowers never clash with each other, I can only encourage you to experiment. So you may not want your bridesmaids to wear fuchsia dresses trimmed with lime, but what about the gentlest shell pink with a soft shade of pebble? An herbaceous border blue with just a whisper of pale green? The femininity of coral and watery duck egg blue? For a more statement look, monochrome never goes away, but I do think that there needs to be a small pop of bright colour with it to accentuate the drama - on its own it can look a little flat. Using your individuality and being creative with colour can make your wedding party that little bit more memorable.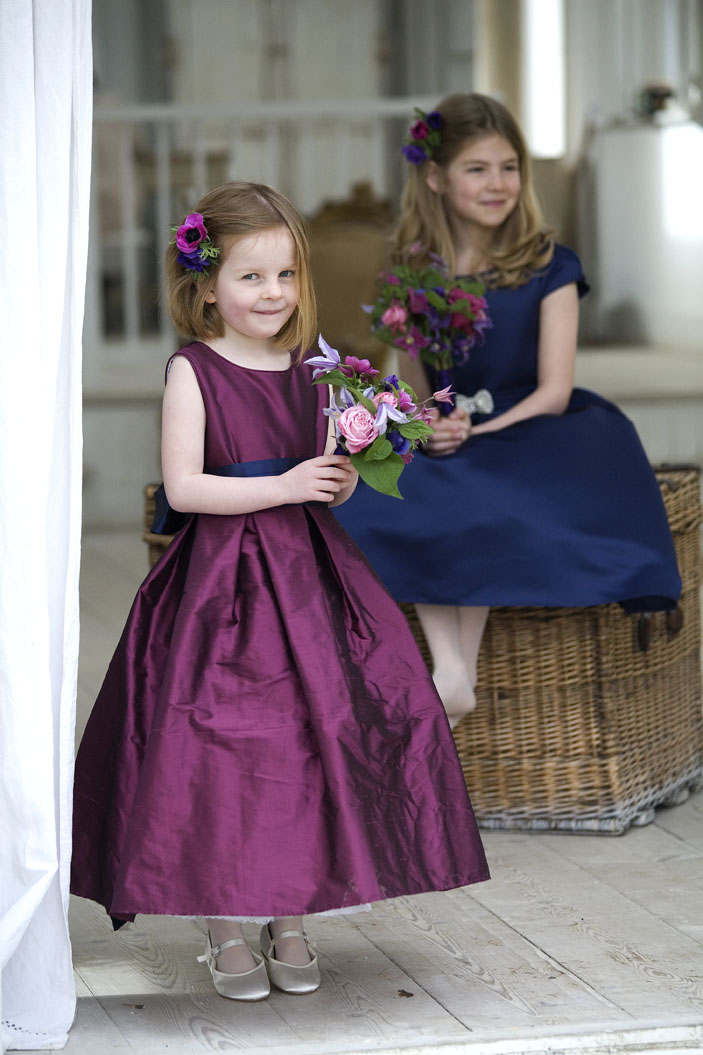 Another way to create a really romantic look is to dress your bridesmaids in toning shades that complement each other. It adds depth to the scene, especially if you have quite a lot of attendants. A delicious array of sorbet colours can be used to the prettiest effect, especially on small girls, or maybe stronger tones such as navy, mulberry and orchid for the adults' dresses. Perhaps try the oh-so-on-trend ombré using lots of shades of the same colour.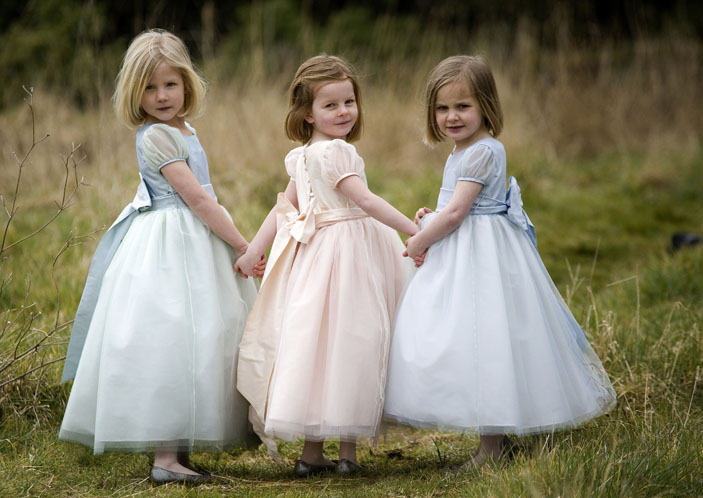 If having all the dresses in varying colours is a tad scary, to have one aspect of the dress different for each bridesmaid works well for a similar, interesting effect. All the sashes on ivory dresses could be different, or a rainbow selection of soft coloured tulle petticoats peeping out from the hemlines looks lovely. Add shoes to match each sash or petticoat and Bob's your uncle – subtle individuality!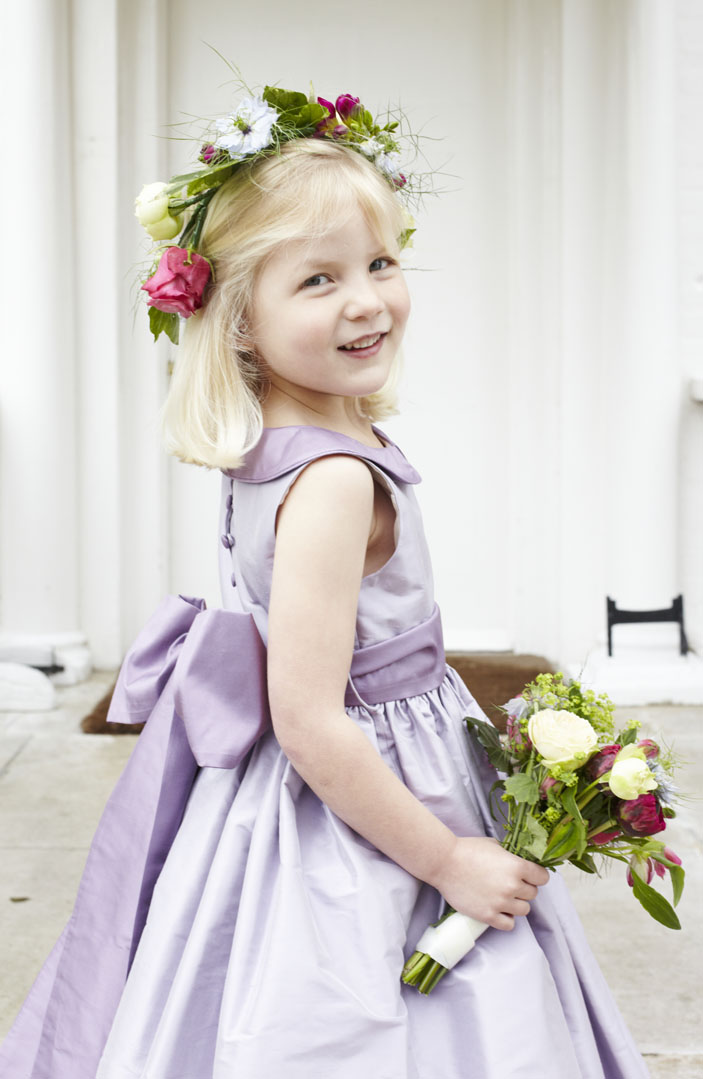 A good way to get inspired is to visit a haberdashery shop and play around with skeins of embroidery silk. You will know the colours that are yours as soon as you see them. If you bear in mind the season, whether you prefer a warm or cool palette and keep to colours that you absolutely love yourself, then job done!

'I see the colour of love ……………..as a picture perfect painting of love forever true'.