100 Ways to Save Money on Your Wedding
---
Knowing where to prioritise your money when it comes to a wedding is always a tricky one. So to help you out, we have compiled 100 ways you can save in each of the sections of your wedding so you can ensure you happily keep to your budget. So grab a cuppa and take pew 'cause this is a real goodie. While you're here, have a look at our ikea wedding hacks you would never have thought of!
Preparation
1. Take your time. It's important you don't rush researching all aspects of your wedding - create a moodboard and mark things you love and think long and hard how you can make them cheaper.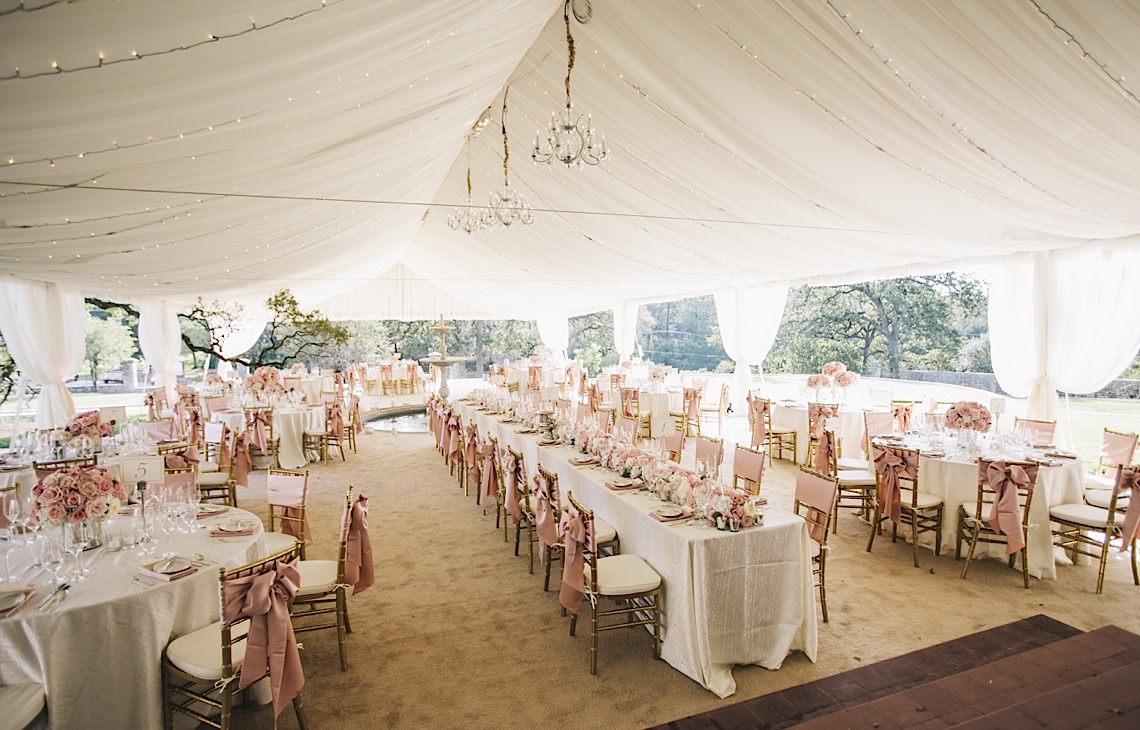 Reception
2. Make sure your venue doesn't require you to use their suppliers. This can really rack up the price and takes away the ability to play with your budget.
3. Rent a house for the wedding or for lodging. It's great to keep everyone in one place and will work out cheaper when it comes to travel costs on the day.
4. Keep the wedding intimate and reduce the guest list. Keep it low for the Ceremony and Reception where most of the costs will occur per person and then everyone else can join you for the after party!
5. Book right at the end of the off-peak season. This way you can ensure the weather will be good but the prices will be cheaper. Opt for days that aren't a Saturday and consider having it on the Friday.
6. Choose the same venue for both reception and ceremony. This will cut costs for suppliers you pay by the hour as they won't be travelling far at all.
7. Opt for bigger tables or a couple of long tables. This will mean that you'll need fewer centrepieces and table cloths, keeping costs down.
8. Consider getting married on a university campus. This often work out cheaper and during the holiday breaks there won't be students about. Plus if it is the uni where you two met, they often offer a good discount!
9. Host your reception at a restaurant. Not only will the rental be cheap or even non existent (some just need a minimum spend) but all décor will be included such as tableware, chinaware and general display items will be included. All you need to pay for is the food and alcohol and any musical or decorative additions you'd like to make.
10. Get married in a courthouse. It makes things cheaper, simpler and it's often not what you imagine - a lot of court houses are based within gorgeous historic buildings so it's well worth looking into.
11. Choose a creative venue that doesn't need much décor. Whether that be a stunning conservatory where the great outdoors does a lot of the talking or somewhere where the décor is just spot on for your look.
12. Go for a daytime wedding. These are often a lot cheaper so this is always something worth considering.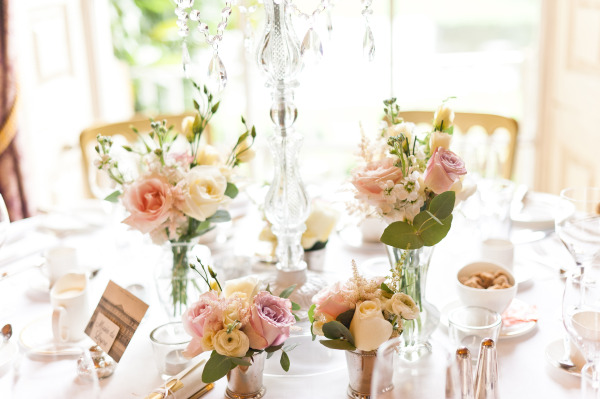 Flowers and Decorations
13. Opt for more greenery in your floral arrangements. Foliage is a big thing at the moment and can often look beautiful by itself. If you need more inspiration, take a look at ways to introduce into your wedding decor here and here.
14. Place a few stems of flowers in bottles and jars. By doing this, not only will you need minimal flower but the effect is often really beautiful and can really keep costs down.
15. Learn which of your flowers are most costly and mix in other flowers accordingly. A real mix of flowers can often look fabulous - they add more texture to a bouquet and will often work out cheaper so ask your florist fo their advice on the best flowers to throw in the mix.
16. Choose flowers that are in season. They will not only be cheaper but the quality will be far better. They're in season for a reason!
17. Opt for centrepieces that aren't too flower heavy. Include fruit, piles of books or create mini displays that add interest and a touch of your personality. If you're clever with what you buy, these could be used again for something else too!
18. If a family friend is green fingered, get them involved! Many florists offer day schools to learn the bridal basics and if you visit a flower market such as New Covent Garden Flower Market you'll be able to get things so much cheaper. Top Tip: To get florist prices, be prepared to head there early - I'm talking 5.30/6am! Plus your floral selection will be so much better at that time!
19. Visit Wholesalers for Wedding Decor. If you are doing the flowers or table centrepieces yourself, consider visiting a wholesalers such as New Covent Garden Flower Market so you can get vases and bottles etc. at much cheaper prices. This is a great places to get inspired for favour ideas too!
20. Consider making your flowers the favours. Place one or two stems in a mixture of tall and short vases to create an intricate centrepiece and leave a note by them saying they are theirs to take home.
21. Search boot fairs and second hand shops for inspiration. Choose a theme for your table centres and start collecting! This could mean you want to collect mason jars, cut glass or old medicinal bottles over time to place your flowers into or something a bit different such as books, mirrors or clocks. You'll thank yourself when you see how individual and creative it looks. Top tip: Just ensure you have a central theme and stick to it!
22. Try an alternative to bridesmaid bouquets. Think outside the box and have your bridesmaids hold lanterns, signs or even ribbons and pompoms as an alternative. Otherwise consider using the bridesmaid bouquets after the ceremony as additional floral decorations at your reception.
23. Ditch the bridesmaids bouquets in favour of flower crowns! Not only will your bridemaids look gorgeous in these, they'll also be well worth the spend as they will wear them all day. Prices can be totally adaptable according to how much work is involved.
24. If you are going to DIY, think wisely about the costs! Sometimes it can add up and work out around about the same price or even more so think carefully before you get crafty!
25. Reuse the flowers from your ceremony at your reception. All you need to do is put a family member or one of the groomsmen in charge of this and get them to take it along with them.
26. Deck out your table centres with tea lights and candlesticks. This is a great way to create a real ambience and keep costs low. It's also a fab idea to buy lanterns in bulk and dot them in spaces you feel need a little something but you're not willing to spend a huge amount of money on.
27. Request your florist uses plastic containers rather than glass. If you go for block colours such as black, white or metallic your guests are guaranteed to not twig. This is also a very wise idea if there is going to be children attending your wedding!
28. Reduce your flower selection down to just a few flower types. Ideally you need to choose 3 to 5 flower types so that your florist can buy them in bulk and in turn you will be able to get a lower price or more flower for your buck.
29. Consider incorporating succulents, potted plants and cacti into your table displays. This is a fab visually attractive addition that won't break the bank and will add help add bulk to your table centres.
30. Think wisely about the arrangements you want to invest in. When it comes to the décor budget, think carefully about the areas you want to highlight and spend money. Think about where people will more likely congregate such as the bar or the dancefloor and place your decorations in these areas. The last thing you want is someone pottering past something you spent good money on without even realising.
31. Go for pocket squares instead of buttonhole flowers. It'll add a pop of colour for a minimal cost.
32. Add table runners not table cloths. To avoid heavy costs on table linens, use the regular tablecloths that come with your venue and top these with a pretty table runner that suits your colour scheme.
33. Using spray paint can take you a long way! If you choose to incorporate silver or gold into your colour scheme, don't be afraid to go crazy with some spray paint. They have the ability to lift the simplest of frames or ornaments to new levels gorgeousness.
34. Utilise your friend's talents. Approach friends and family to see if they can use their talents in place of a wedding gift. This could mean helping you with the flowers, the music or the cake!
35. Say goodbye to the three course shindig. Opt for sharing platter on the tables or a help yourself buffet for a cheaper and more convivial option.
36. Narrow down your drink selection and buy in bulk. Keep it simple with beer, wine, a signature cocktail and a couple of soft drinks.
37. Ditch the champagne toast and go for a slightly cheaper beverage. Why not go for cava and procesco or try shots or a signature cocktail for something a bit more fun and dfferent.
38. Think outside the 'Chicken and Fish' box. Get creative and think about options that you know people are still guaranteed to like. A hog roast is always an amazing idea or create a table buffet or build-your-own style table of a cuisine you know everyone will love!
39. Avoid having spirits at your wedding. Spirits are not only costly but it often means you need to have lots of options to keep people happy. We say beer and wine is the way!
40. Make the most of your supermarket. Look into getting your snacks or cakes at your local supermarket or Costco. Most supermarkets have their own bakery section so you could get them to create the three-tier cake and then decorate with flowers yourself.
41. Use attractive bamboo plates or napkins for appetisers and desserts. You don't need to hire plates for every meal so see where you can cut costs.
42. Avoid labour intensive food choices. Try to stay away from choosing food that involves a lot of preparation as this will require more staff to prepare and in turn cost you more money.
43. Children go cheaper! If you are having kids at your wedding, find out if their food can be at a discount rate otherwsie cateters can often provide a separate menu that isn't a la carte.
44. Remember not everyone will be around for late night snacks. When it comes to late night food, bear in mind that people often leave early, therefore it's best to just order food later on in the evening for around 70% of your guests.
45. BYOB? why not ask your wedding guests to bring a bottle of fizz to the wedding to bulk out the bar. With you paying for the whole day, it's unlikely they'll mind.
46. Sheet cakes are your saviour. Order a smaller cake and then supplement with this with a cheaper tray bake style sheet cake kept back in the kitchen.
47. Go for an alternative such as cupcakes, cake pops or doughnuts. Surprise people and get creative.
48. Fake your bake! If you want the tradition of a cake but know no one will really eat it, make the base layers a façade out of cardboard so only the top tier is real cake.
49. Lightly decorate the cake with just fresh flowers. This will work out much cheaper and will look stunning on the day.
50. Go for a 'naked' cake. This is basically a simple tiered cake minus the royal icing plus a few flowers here and there. This is something someone who is a keen baker in your family can easily bake and always looks really effective.
51. Don't bother with the exotic fillings and keep it simple. Nothing beats a classic vickie sponge or chocolate cake!
52. Opt for a nice dessert instead of a cake. Your guests will still be in the swing of eating and it will be much more likely to get eaten.
53. Consider ditching the cake all together. Remember you don't have to follow the conventional rules of a wedding – you do you.
54. Host a Family Bake Off. Get family members to bake traybakes, cupcakes, sausage rolls or whatever nibbles take your fancy to pass around before the wedding breakfast or as the late night snacks. It'll ensure your guests are kept content and it'll keep costs to a minimum. You can even turn it into a competition!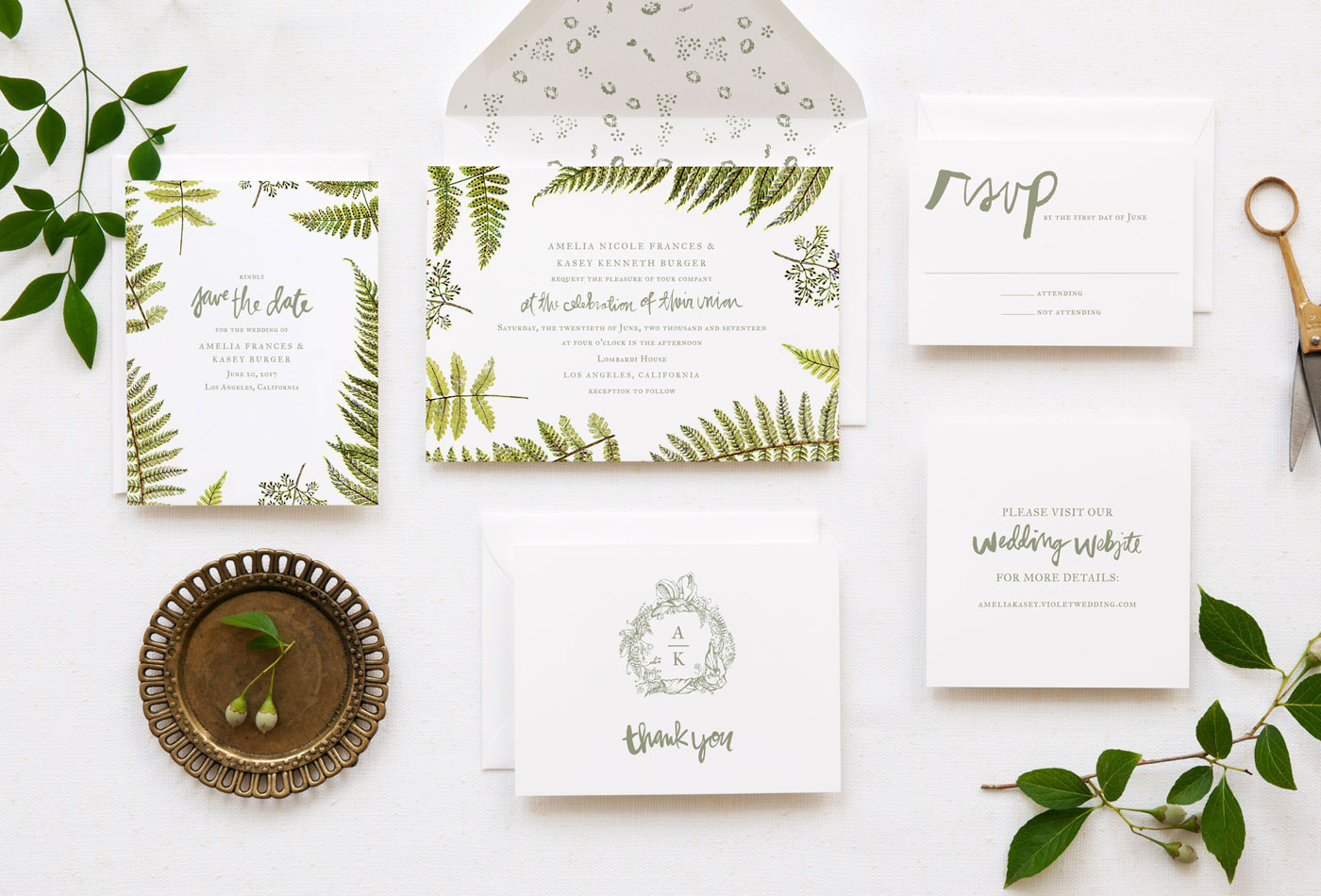 55. Nail it the first time round. Make sure your invite packs have everything covered to save on sending out multiple pieces of information
56. Limit one favour per couple. Consider making your favour sharable as couples will generally only really need one.
57. Send your save the dates with paperless post. These look just as pretty but the only difference is they're digital!
58. Have favours double as escort cards. If you're wondering whether you should just not both with favours at all, this is a great way to justify it.
59. Get crafty and make your own. If you're creative and feeling up to the challenge, try making your own menu cards, escort cards and wedding favours. There are great tutorials for this all over Pinterest.
60. Take a calligraphy class. The ability to do calligraphy is a great talent to have up your sleeve when it comes to weddings. Take a class with someone such as Quill London and do your own place cards and invites. It's surprisingly easy to pick up and always looks gorgeous.
61. Make the main invite your priority when it comes to designing. Prioritise your main invite with you designer and the printers and create and print any additional information yourself. This often looks great on tracing paper or brown Kraft paper dependent on your style.
62. Go digital with the details. Rather than all the additional paraphernalia that comes with the wedding invites, why not notify them of a website address where they can find all the further details about your wedding. Not only does this allow you to add more information if you need to, it will significantly cut costs.
63. Replace your RSVP with a pretty postcard. These are easier to buy it bulk and will keep costs lower.
64. Create the favours yourself. Think about favours that can be bought in bulk and be put together by you. Whether this be tons of pic and mix from your local Cosco and some cellophane bags off Amazon or trays and trays of little cacti, the possibilities are pretty endless.
65. Ask your stationery to design an A2 or A1 poster for your seating plan. All you'll need to do is cover the cost of design and print and it will look fab with it matching the rest of your stationery.
66. Skip individual menu cards and go for one per table. This means you can spend more money on the one menu and pop it in a really nice frame.
67. Order dinner menus, ceremony programs, seating plans and placecards all at the same time. You can strike a deal with your stationer and keep printing fees to a minimum by doing them in bulk.
68. Turn your late night food into your favours. Passing out something small that can count as both, this could be something sweet or savoury, whatever tickles your fancy!
69. Consider going for edible or drinkable centrepieces! Whether this be an Alice in Wonderland theme with 'Drink Me', 'Eat Me' tags or large jars of white bonbons and sugared almonds - you can do a mixture of this and flowers to add real interest to the tables.
70. Think outside the realm of just your standard wedding suppliers. Visit homeware stores and use things such as floor tiles for placemats or serving platters, visit haberdashers for lengths of pretty fabric to use as table runners.
71. Ask expert photographers for recommendations of up and comers. If you love a photographers style but can't afford them, ask if they have an associate or assistant shooter who can do your wedding for less.
72. Hire music students and graduates to play at your ceremony for a lot cheaper than the pros. Music Students for Hire has a really great offering.
73. Go for a smaller band. Keep the band small to keep costs low and ask around if anyone knows someone good.
74. Keep the same musicians for the whole day. Hire a band or DJ who can do both the ceremony and the reception to keep costs lower.
75. Create a banging wedding playlist. Make a playlist you're proud of that can be played during the meal and at intervals when there is no real need for a band.
76. Ask a friend to DJ. If you know someone who is well acquainted with a set of decks or even just great with a set of speakers and Spotify, ask if they'll man the music for a couple of hours. If you have a few friends who can do this even better!
77. Create your own photobooth. Set up a fun station with a frame and various props - you can then get friends to take photos on their phone themselves or hook up your ipad to a tripod and a Bluetooth remote and get snapping!
78. Don't get your photos printed all at once. When it comes to buying a photography package, opt for the less expensive option initially. It's been an expensive year all things included and this is one thing you can buy at a later stage.
79. Create a polaroid corner. Rather than having a photobooth, why not go for a polaroid corner where your guests can snap instant photos and pop them up.
80. Take a chance on new talent. Experienced suppliers can often recommend someone who is up and coming and who will likely be more affordable.
81. Get #Hashtagging. There is no doubt your guests will be snapping away throughout the day, so reduce your photography costs by introducing a hashtag so you can collect together everyone's photos.
Dresses
82. Keep the white, drop the bridal. Shop for white dresses that aren't specifically wedding dresses as you are almost guaranteed to secure a cheaper price.
83. Opt for a light blush pink and search for ballgowns. If you're not set on having a white dress, consider other options such as blush pink and explore ballgown options.
84. Get the sewing kit out. If you or someone you know is skilled with a needle and thread, go for a plain white dress and embellish it yourself - it's easier than you might think!
85. Don't rule out bridesmaid dresses as a bridal gown option. There are so many amazing bridesmaid dress options now and they are usually a fraction of the price.
86. Prioritise the dress as soon as you start planning. Order your wedding dress at least eight to nine months before the big day to avoid rush fees which can truly add up.
87. Be a Queen for the day. Consider renting your jewellery from high-end sites for the day so you'll feel like an absolute goddess for the same price you might pay for something much simpler. We recommend The Folly Boutique.
88. Follow designers on Instagram. Get active on Instagram and follow dress designers and bridal shops you like to catch any promotions or sample sales they may be having.
89. Consider costume jewellery. Costume jewellery has reached such a high quality now and it's a great way to really make your wedding outfit sing for minimal cost.
90. Buy your bridesmaid dresses in line with seasonal celebrations. If you know prom season or Christmas parties are going to be flooding the shops, wait until all these dresses hit the sales and grab a bargain.
Extra
91. Ask for transport as a wedding gift. Travel often falls to the bottom of the pile, so why not ask a family member to get the transport for you as a unique wedding gift?
92. Enlist your family and friends to help you collect things. If you have anyone who can pick up things for you from your suppliers and doesn't mind, you are guaranteed to save yourself a lot of money on courier fees.
93. Take a look at non-wedding suppliers. Approach them to see if they can assist you with your cakes, invites etc. as the likelihood is they'll be happy to help you out.
94. Sell as much as you can after the wedding. Through your research you will have likely come across a number of websites that you can list with so give these ago and earn some of your pennies back.
95. Always remember VAT. Ensure this is always included when suppliers and venues quote their final price as this can often be a hidden cost that can really catch you out.
96. Get entering competitions! There are wedding competitions scattered all over the internet that are well worth entering that give you the chance to win elements of your wedding. We're currently offering 1 lucky winner £1,000 worth of John Lewis vouchers over here!
97. Get your Honeymoon as a Gift. Weighing up whether to cut down on your wedding and go for the dream honeymoon? How about popping your honeymoon on your gift list instead? John Lewis offer a great opportunity to do this over here.
98. Consider skipping the bridal party. You don't have to follow all the rules so enjoy all the fun bits (the parties, the getting ready and the celebrations) with your favourite gal pals without the cost of decking everyone out in matching dresses and flowers.
99. Take a mini moon. Enjoy the buzz of jetting away as Mr + Mrs without the hefty price tag. This means that when you feel you have a bit more in the bank again, you can invest in the honeymoon you're after.
100. Chat to friends who have already got married. Are there things they wished they hadn't bothered with? What was left over at the end of the night? Learn from their experience and save yourself some money.
Get planning your wedding straight away with our free wedding planning tools here.
For other money saving tips, check out our post on how to stick to your wedding flower budget and our round up of all you need to know about planning a wedding on a budget.