Why Have A Gift List?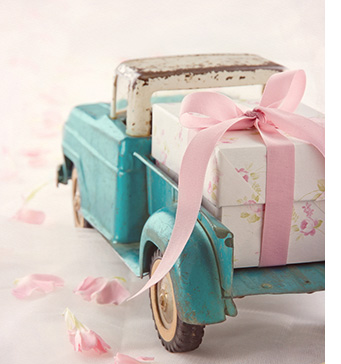 How great is this? You and your husband-to-be get to sit down and create a list full of gift ideas that you would like to receive! This list is entirely down to you, whether you want your gifts to be practical, maybe you want money towards your honeymoon or perhaps something out of the ordinary! Either way, this is a fantastic idea to let your guests know what you would like or an even better way for you to receive just what you need!

Why do I need a gift list?


A gift list is a perfect way to let your guests know exactly what you need and who has already bought what. Otherwise, you and your husband-to-be may end up with six of the same microwaves and a dozen of the same cutlery selection! As grateful as you would be, no one needs lots of microwaves!

Traditionally gift lists helped couples to set up a home together. However, nowadays, many couples already live together so this is a great way to work out what you really need.

Many people feel that handing out a gift list is quite forward and pushy but this is not the case at all! Your guests would much rather buy you something you need than an item or object that you put away and find years down the line!

How do I make this list?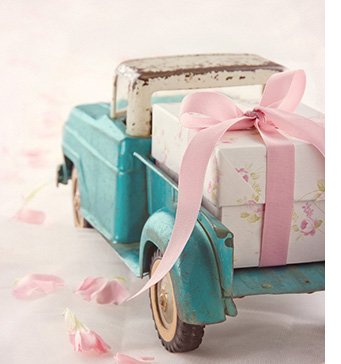 You can set up a gift list with independent retailers, department stores, DIY outlets and through specialist online wedding gift companies. Alternatively, you can always make it yourself with pen and paper! The only risk with this is receiving the same item over and over again. If you set up your list through a store, they will ensure there are no duplicate gifts! It's a good idea to leave the hard work to them.

If you choose to set up your list through a company, then you and your husband-to-be will sit down and choose the gifts you would like to receive from their product range. Family and friends can then either visit the store, order on the phone or from the internet. The supplier will then administer this list for you, deleting gifts purchased and noting who bought what, ready for you thank you cards! Gifts will then either be delivered to your guests or to you.

Not all your guests will choose to buy from your gift list, they may have already have bought your present or have something in mind! But at least you have made it easier for everyone else!

A wish list


Alternatively, rather than a gift list, you could have a wish list where monetary contributions are made to a special project. This could be the redecoration of your garden, a honeymoon, a holiday away with your family or even a charity… something that you are wanting or needing to save money for!

A great idea is to contact your travel agent, if you are looking for money towards a honeymoon. They often offer packages and personalised gifts card services where your guests can make contributions towards your time away!

Letting your guests know


Once you have decided on whether you are making a gift or wish list, decide on the products and then let your guests know as soon as possible. It is a good idea to send out the list alongside your invitation! Do not forget to thank them for their presents later on!

Gift list tips


Decide on who will provide your Gift List/Wish List well in advance as some companies take only a limited number of clients.
Decide on the gifts/wishes to be included at least 6 months before your wedding day and definitely before sending out your invitations.
Choose gifts from all price ranges to suit individuals and groups of people, such as work friends, who may want to join together and buy a larger gift such as that sauna for the garden!
Ask your venue to provide a safe place for gifts brought along on the day and for a safety deposit box to store any cheques or vouchers you may receive.
Appoint someone, usually the best man, to be responsible for transporting your gifts from your reception to your home.
Thank you cards should be sent as soon as you receive a gift and certainly within a month. It is more thoughtful to make mention of the specific gift. (Incidentally, thank you cards should also be sent to everyone who played an important part in your wedding day arrangements.)
With all these new possessions make sure you are well covered with your household insurance!