Ready, Set, Bake!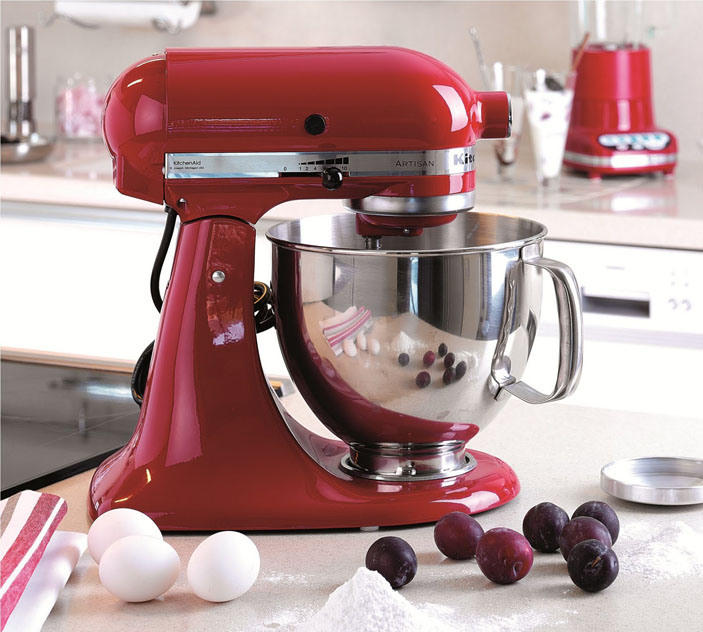 Hurrah it's that time of year again – Paul, Mary

and

C

o are back with another Great British Bake Off! We see an abundance of baking paraphernalia appear on our Lists all year round, from cool new gadgets to, more often than not, the traditional baking accessories. Here are a few ideas from our couples and also our own editor's favourite picks of the best baking brands to hopefully make the whole job a lot easier or just to make the cakes look great!


Counter Trophy!

The Kitchenaid Artisan food mixer has to be the ultimate counter top trophy in recent baking history. It comes in no less than 27 colours so there is always going to be a colour to suit your own kitchen décor from the cool white, bold electric blue or the new colour 'tangy' tangerine!

F

act, our couples' favourite is red!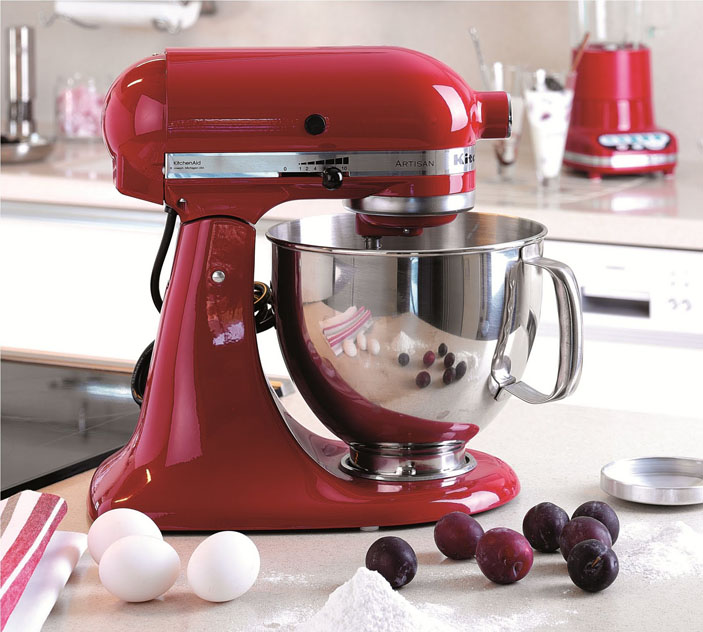 Recipe for….Baking!

A real surprise to us at Prezola is how popular cookery books are for couples to add to their

l

ist. It makes a great budget present and also perfect for that little extra gift for someone to buy you! The TV is such an influence on trends and therefore we see an abundance of Baking Bibles added to lists at this time of year!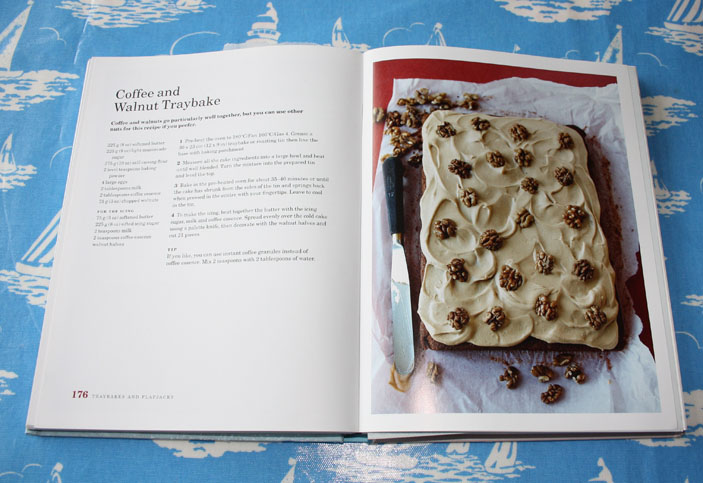 Mix It Up!

It is always lovely to see a traditional brand introducing a new slant on an old favourite! Mason Cash are perfect at this with new colours coming through every season. New for this Autumn is the pastel 'Bake My Day Range'. These mixing bowls really do last for ever – I have had my cane bowl for 20 years and it is still going strong! I think it may be time for a change…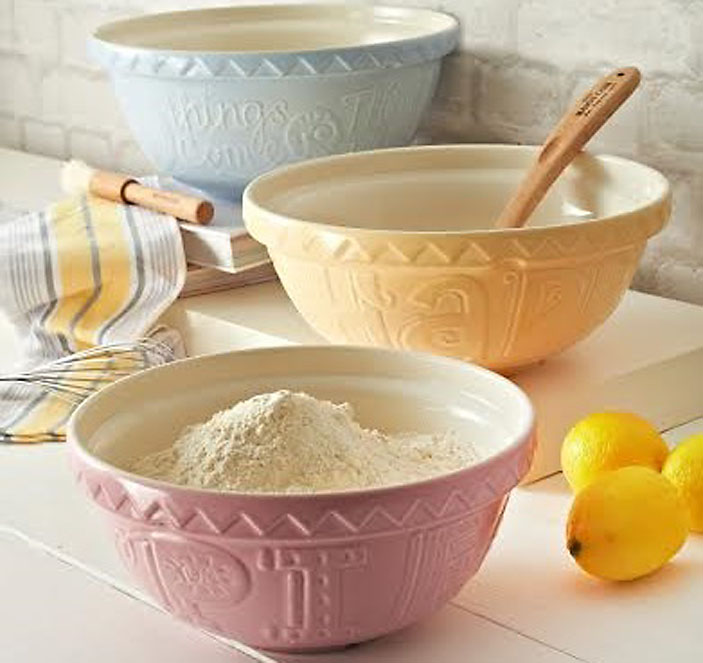 Practically Perfect!

Colourful and practical Joseph Joseph are the most popular kitchen utensils on our

l

ists! They combine great design with good looks to make cooking a joy, not a chore! The baking set which includes a rolling pin, spatula, pastry brush and timer comes beautifully boxed making it the ideal gift for a baking couple!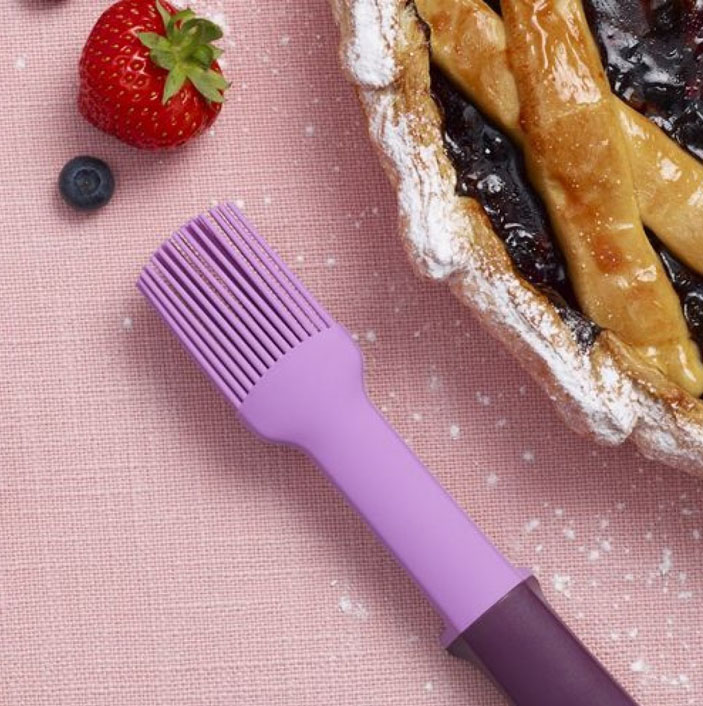 A Good Measure!

Typhoon have always been ahead of the curve when it comes to measuring your ingredients. With all types of scales to choose from their range is sure to suit even the most discerning baker! For the perfectionist they have electronic scales or for the 'fingers crossed' baker like me the traditional dial scale is perfect. Their retro looks are bang up to date too. The Novo range below comes in a variety of colours with matching kitchen storage accessories to complete the look.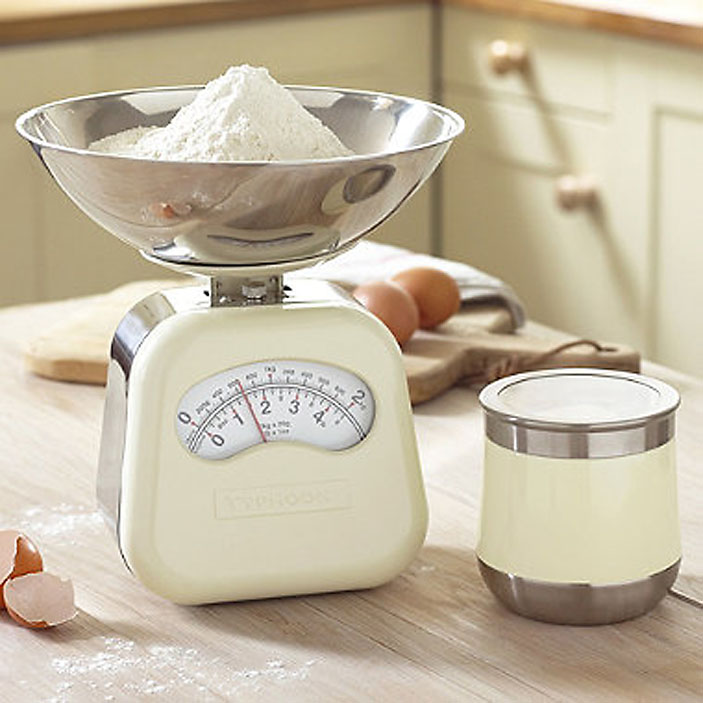 Show Off!

So the hard work is done and it's time to show off your masterpieces! Miranda Kerr has designed a beautiful tea party range for Royal Albert which sets the scene beautifully! Fabulous florals in abundance in this range which includes everything you need to present the perfect tea party!