Ikea Wedding Hacks That Will Save You Oodles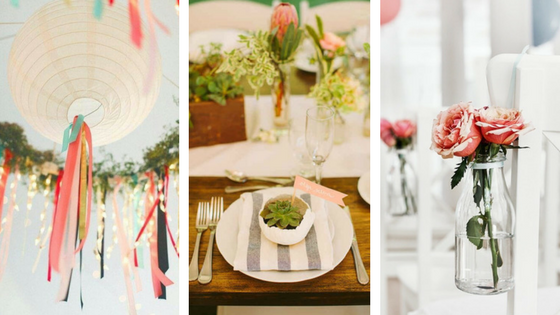 Oh Ikea, how we love you so! There's no doubt as a couple you will constantly get torn throughout the planning process over where to save and where to splurge. You want a wedding with personality and quirk, but boy - you totally didn't realise how much those two things would cost. So to help you find a happy medium and get your creative hat on, Ikea hacks are the perfect way to DIY your wedding with minimal effort (and a smaller likelihood of things going wrong!) Plus, is there anything better than heading to one place to source all your wedding decor needs in one go?! Here are some of our favourite Ikea hacks we've come across.
1. Golden Lanterns
Ikea has such an array of cheap lanterns in white, black and bright colours - try spraying all of these gold to make a real impact at your main entrance or in a significant area of your wedding venue. The addition of flowers really finishes off the look.
2. Milk Bottle Pew Ends
After something to deck out your wedding ceremony that won't break the bank? We love this idea of attaching milk bottles to your seating and placing a few flower stems inside them.
3. Table Number Bottles
Get creative with your table numbers by decorating glass bottles bought from Ikea with various numbers or even table names. You can do them in a spray paint style as seen below or perhaps try a bit of calligraphy to decorate. These can also be used as the water bottle on the table or fill it up with an acoholic beverage if you're feeling a bit more spendy!
4. Tea Towels as Napkins
Don't underestimate Ikea's great selection of linens and take a look at their Emmy tea towels as an option for napkins. You'll find when you think outside the box and don't just go searching for exactly what you need i.e. napkins you'll come across some better, cheaper alternatives.

5. Channel Botanical with their Table Ware
if you're after the more botanical and laid-back vibe, use Ikea placemats to set the tone and colour palette of the place setting. At only £3.50 a pop, you can create the look as seen below super easily. So if you are wishing to add a personal touch to a place setting, it is always worth considering playing around with this element to have more of an impact.
6. Colour Pop Lanterns
We are in love with this super impactful way to add some colour to your wedding day. With the lamp shade lantern being only a humble £1.50, the possibilities are endless as to how you can customise these. Inject your colour scheme through ribbons, hang foliage or just spray paint them a certain colour. These look beautiful hung in trees with battery powered lights inside them.

7. Mirror, Mirror on the Wall...
Ikea's Ung Mirror is so versatile when it comes to wedding signs and table seating plans. Spray them in the colour of your choice (gold always looks fab!) and either keep the mirror in or replace with chalk board.

8. Succulents as Favours
Don't forget that Ikea has a really great plant section, so raid that area of their shop for some great favour ideas. We love these simple succulents wrapped in brown paper - they can double up as place name cards too.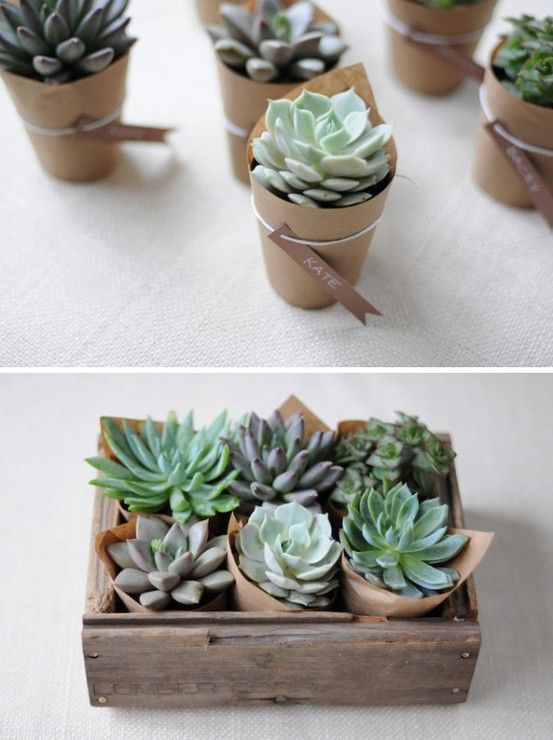 9. Bundles of Blankets
This idea is a real Pinterest favourite, but sometimes there's a worry that the cost will really mount up. Step in Ikea, with their £3 Polarvide blankets, tied with a pretty ribbon and flanked with a cute sign this really creates a lovely touch to your wedding day.
10. Experiment with Glass Cloches
Add a bit of interest to your wedding day tables with the use of these gorgeous glass domes. At only £10 each, you can place flowers, plants or even battery powered pillar candles inside them to style things up a bit differently.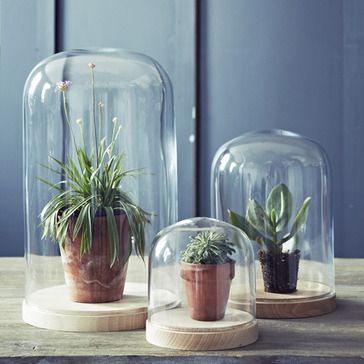 11. Use Frames as Table Numbers and Names
For a cheap and effective table number or name sign, it's so worth browsing Ikea's frame selection as a lot of them come in around or under £1. Spraying them gold can always lift the look, then get creative with what you pop inside them.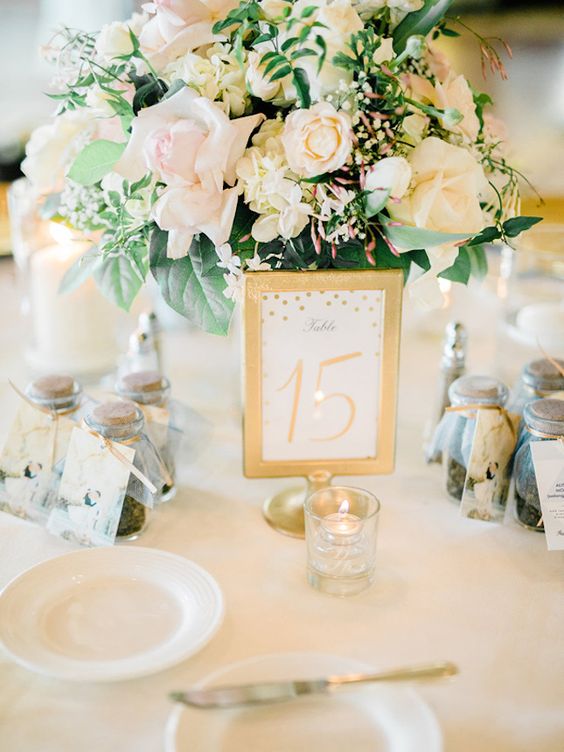 12. Cosy Up With Rugs
Up the cosy factor and place gorgeous sheepskin-esque rugs on the chairs. Whether this is outside to create a comfy nook or around the reception tables, at only £10 they will make a really lovely impact and bring that wintery, Scandinavian vibe to your day.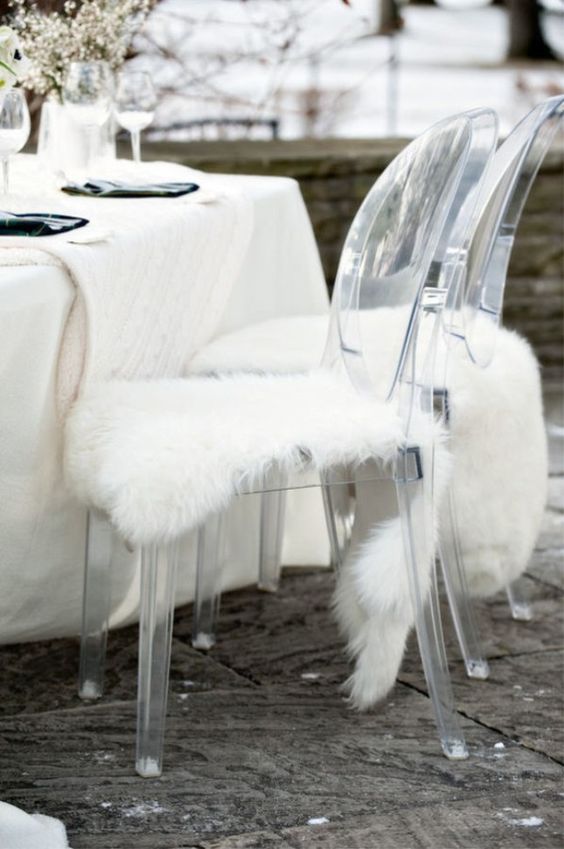 13. Add Romance With White Voiles
If you're after a way to add some romance and softness to a focal point (this could be at the ceremony or behind the top table at the reception) using voiles is the perfect way. Decorate them with flowers, ribbons, foliage or fairylights to really create a gorgeous backdrop.
.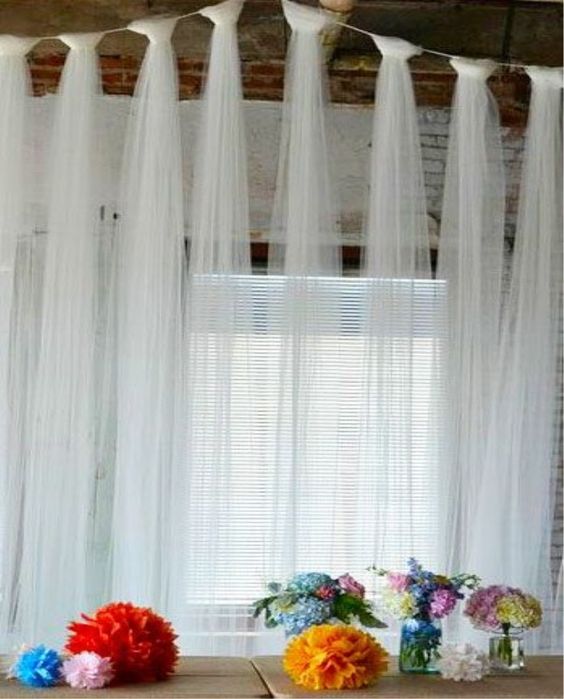 14. Use Bottles as Centrepieces
With such a large array of bottles and vases on offer at Ikea, this is a great place to buy the things you need for your table centrepiece so that all you'll need to do on the day is pop a few stems into these. Try customising the bottles by dipping them into coloured or gold paint or alternatively wrap ribbons around the outside.
If you end up doing any of these hacks, we'd love to know! Tag us on Instagram at @weddingplanner.co.uk