Style Up your Wedding with Pantone 'Greenery'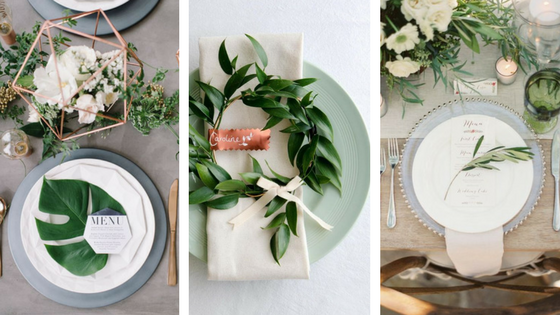 Vivid Tangerine, Robin Egg Blue or Purple Pizzazz? If you're looking to add an original twist to the traditional wedding colour palette but not too sure which route to go, then look no further than Pantone's insane array of colour tones. With each colour named and numbered, this will truly give your wedding that personal touch.
This year Pantone have nominated their zingy 'Greenery' shade as colour of the year and as a refreshing and vibrant shade that represents new beginnings, we're all for it. This gorgeous and lush shade of yellow-green is thought to be a reminder of the freshness of the first few days of Spring and the great outdoors. It is a lively and hopeful hue that promotes optimism and is the perfect uplifting shade to surround yourself with you on your big day.

Wedding Planner Emma Christopher from Emma Jane Weddings suggests that 'a soft shade of green can be paired with strong colours such as red and gold to create a traditional winter feel or paired with white and silver to create more of a modern, simplistic look.'
So whether it be the true vibrant shade of Pantone 'Greenery' you choose to inject or a pared back version, our tips and tricks will hopefully inspire you on how to inject a burst of this colour into your wedding day.
Go green from the get go
Why not make your green stamp early and deck out your invites and stationery with greenery inspired prints, illustrations and washes of colour. This will really help to set the tone of your wedding and will help you to focus in on the colour palette you would like to use.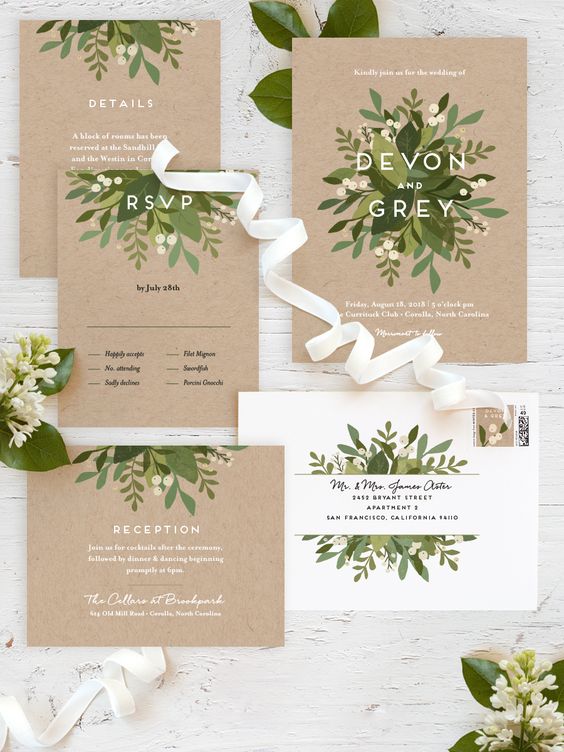 Leaf up your Place Settings
One simple way to inject a touch of lush green into your wedding is through the place settings. Whether it be laying a leaf on the plate or delicately attaching a sprig of rosemary with string around your napkin – this is such an easy way to add detail to each place setting with minimal effort and cost.
Forget sugared almonds, give your guests living wedding favours
Gift your guests with a spiky cactus or a cool toned succulent for a fun take on a wedding favour. These low maintenance plants perched in your guest's homes will make for a lovely reminder of your special day long after the wedding celebrations are over. These also work perfectly as name cards - just print the name on a card, attached a cocktail stick and pop it in!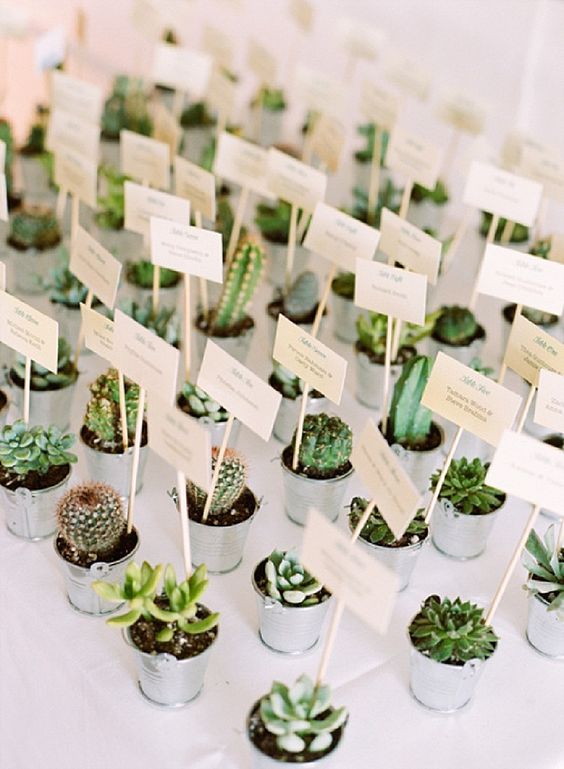 Drape foliage here, there and everywhere
Foliage is having a real moment right now, so go wild with draping foliage such as olive, eucalyptus and ivy around columns, run it along tables and hang it from the ceiling. For an easy to do touch, spray hoola-hoops gold, loosely wrap eucalyptus foliage around them and hang wherever you fancy – these can make for great bases for your seating plan too!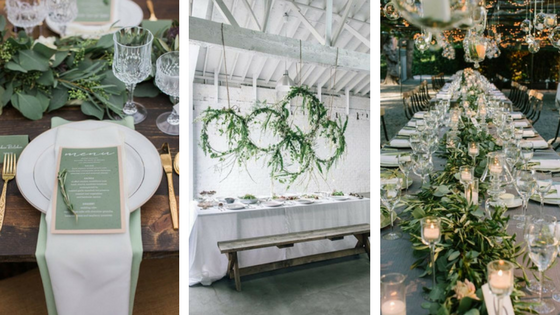 Deck out your Bridesmaids in gorgeous shades of green
Bridesmaids always look gorgeous in shades of green, so this is the perfect way to really put a pop of the colour into your wedding day. Either stick to one shade of green for big impact or a do a collection of complementing colours for a more subtle touch.
Take a look at some of our suppliers and see if they can help you with injecting a touch of green into you wedding colour palette.