Wedding Party Roles & Responsibilities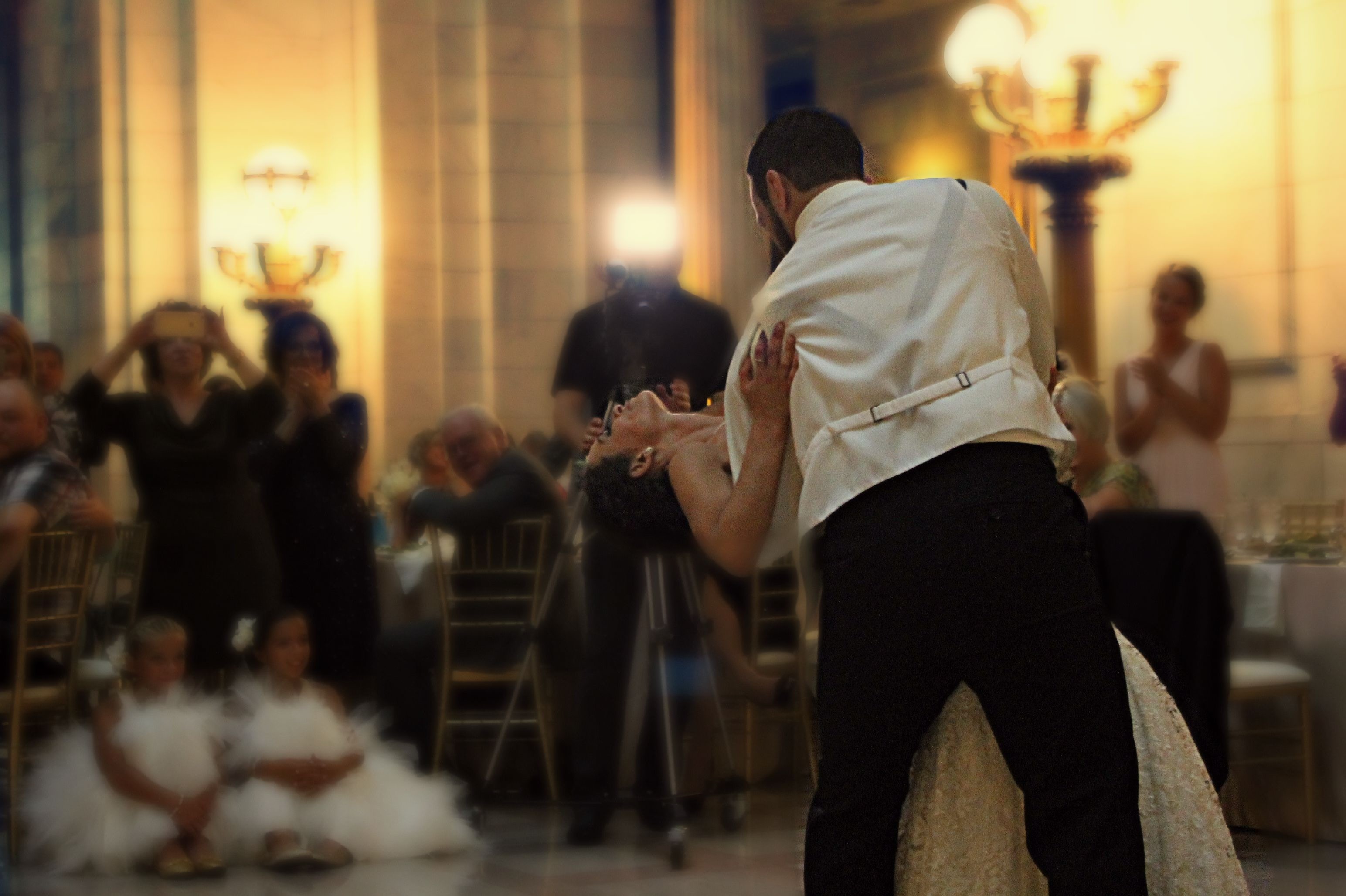 When it comes to planning a wedding, your wedding party are your support system, and each have their own roles to play, so don't be afraid to get them as involved as possible! They will be there with you through all the stages, from planning the wedding, to celebrating, shopping and adding those last minute touches to the day. Therefore, when choosing who will make up your wedding party, pick the people who you can really trust! Have the people you and your other half cherish the most, and they'll no doubt make the day extra special.
Here we have all the traditional roles played by each member of the wedding party. Of course, feel free to adapt these roles or share jobs!
Members of the Wedding Party
• Maid/Matron of Honour / Chief Bridesmaid
• Best Man (and/or Best Woman)
• Bridesmaids
• Pageboy and/or Ring Bearer
• Flower Girl
• Ushers
• Other VIP's chosen for special roles (readings, singers or musicians)
• The officiate (the register or the minister)
• Minimum of two witnesses: people who will be witness at your wedding and who will sign the register afterwards. They can be family or friends.
Usually a wedding party involves between two to six people, with a bridesmaid and usher for every 50-55 guests, but it's entirely up to you!
So who does what?
1. The Couple

Set a date
Pick out a date - remember, this'll be your anniversary for years to come. Start thinking about the type of ceremony you want and a theme. Choosing a theme should be fun - if you need a little inspiration check out our blog posts here.
Choose bridesmaids and ushers
Think about who you want surrounding you on your wedding day, people you know will go out of their way to make it special. Go ahead and ask them, we're sure they'll be thrilled you thought of them.
Communicate
If you've got a dress code, or a colour theme, let people know! They'll need time to pick out something perfect.
Budget
Let's face it, weddings can be a little expensive if you get carried away, but it doesn't have to be. Budgeting is your friend, so have a think about how much you want to spend.
Buy rings
You'll be wearing your wedding ring a lot, so make it special! For a guide on how to choose a ring that suits you check out this blog post, or to start shopping, check out our wedding jewellery.
Show appreciation
Write thank you notes for any helpers or wedding guests to show your appreciation on this special day. If you need ideas for wedding favours, take a look here.
Honeymoon
Choose a honeymoon destination! Whether you want to be relaxing on a beach or exploring a new city, your honeymoon should be somewhere both of you can enjoy. You also need to think about wedding accomodation for that first night as a married couple. Stuck for ideas? Take a look at our honeymoons page.
2. The Bride
What to wear
Choosing that perfect dress to walk down the aisle in should be a magical experiece for any bride. There are a lot of different designers each with different styles, with options for every budget. You might need some help picking, so bring along your friends and family and have fun! Get started here for some ideas. You'll also want to think about finding shoes and accessories that really show off that dress.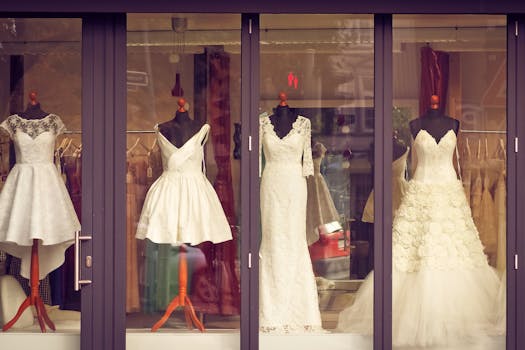 Bridesmaid's dresses
If you want all your bridesmaid dresses wearing the same thing, it might seem a difficult task to a style that suits all of them, take a look at this quick guide on bridesmaid dresses for every body type or start shopping here.
Throw the bouquet
If you're all for keeping with wedding traditions - this is a special moment on the day and a chance for a bit of fun.
Gifts
Say thank you to your maid of honour and bridesmaids for all their work making your wedding amazing, with a carefully picked out gift, straight from the heart.
3. The Groom

Suit up
Take your best man along and pick out outfits for you and your groomsman.
Thanks
Say thank you to your best man and ushers in whatever way feels more personal, whether that be a gift or anything else you can think of.
Speech
It's time for your speech, on behalf of the both of you, if you need some advice, here are some tips.
4. Maid of Honour / Chief Bridesmaid
Get organising
From keeping on top of the wedding to-do list, to helping to choose the dresses, creating a timetable, lining up attendants at the ceremony, holding the bouquet, serving up the wedding cake and helping the bride plan for her honeymoon, your job is all about making sure the bride is stress-free in whatever was is needed. Let's not forget planning a fun hen do. For a more detailed guide to your role, check out this blog post.
Be there
The bride chose you for a reason, because she wants you with her on this special, and likely emotional day. It's all about being with her, as a friend and moral support. Be by her side for the important moments, from the rehearsal to getting ready for the day.
Is everyone having fun?
The happy couple are probably going to be a little preoccupied, mingle around at the reception and make sure everyone is having a great time - and have fun yourself, you've earned it.
5. The Best Man
Get organising
Like the Maid of Honour, it's your job to be the groom's right hand man, to help with the arrangements and help things run smoothly on the day. From helping choose the outfits and then picking them up, to discussing seating and parking arrangements at the ceremony, managing transport for the guests and discreetly paying church fees and tips. You've also got to keep the rings safe, and make sure the groom is ready and makes it in time - it's quite the responsibility. Of course, there's also the stag do to plan. For more on the groom's role, see this blog post.
Speech!
Speech time! The best man speech should be memorable, so have fun with it. If there's no Toastmaster, you'll also be calling for the first speech, cutting the cake and announcing the departure of the happy couple. Have a mingle and make sure everyone is having a good time.
Decorate the car
For a little extra fun on the big day, you might want to sneak out and decorate the car for the bride and groom. If you need any ideas, check this out.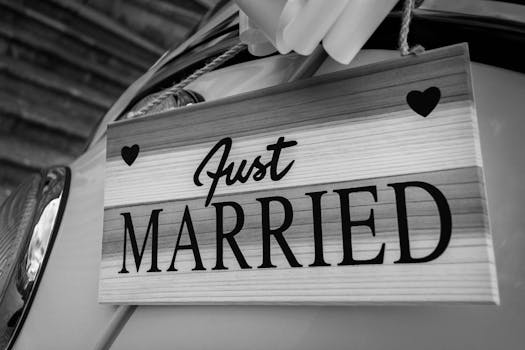 6. Bridesmaids
Outfits
Help the bride choose both her dress and yours, and make sure to attend any fittings so it's all just right on the day. This should be a fun experience you can share with your fellow bridesmaids.
Hen do
Help the Maid of Honour to plan a fun hen do that everyone will enjoy, and make sure you're there, as it's sure to be a night you won't want to miss.
Help out
Whether it be any jobs that need organising in the run up to the day, attending the rehearsal, or helping the bride get ready on the day, be on hand to make sure everyone, especially the bride, is having the best time they can.
7. Ushers
Make arrangements
There's a lot to do in a wedding, and your role is key to making sure it runs smoothly. Your role includes being the first to the ceremony, planning parking and trasnport arrangements, collecting order of service sheets, arranging the bride's arrival, organising people for photos, even providing umbrellas should it rain. Meet up with the Best Man to work out exactly what you'll be doing.
Greetings
You'll be doing a lot of greeting, so warm up those vocal muscles. It's your job to escort the guests to their seats at the ceremony, distributing buttonholes. Then again at the reception, greeting the evening guests.
8. Mother of the Bride
Announcements
Your little girl is getting married! Let everyone know about the wedding. From wedding announcements in the newspaper, to shout outs over the radio, spread the word to the press that you're proud to be the mother of the bride.
Guest list
Liase with the Groom's family to pull together a guest list, you might even want to organise a dinner or lunch to bring the two families together - you'll all be family from now on. Send out save the date cards and wedding invitations, make sure you know who is actually coming to the wedding. You'll also want to set up a gift registry for the couple, and manage that.
Enjoy it!
It's sure to be an emotional day for both of you, so you don't need to be told to be there for her, the cheerleader, the shoulder to cry on. You've earned all these special moments after all those years of parenthood, so enjoy that magical moment of helping her put on her dress and veil and watching her walk down the aisle.
For more on what the Mother of the Bride can do, check out a guide here.

9. Father of the Bride
Walk her down the aisle
You'll be by your daughter's side on the way to the ceremony, and the one to walk her down the aisle to give her away. It's sure to be an emotional day, watching her all grown up.
Dance
Traditionally, the bride and her father have a dance at the reception, so brush up on those dance moves and get the tissues at the ready.
10. Child Attendants
Is it a good idea?
Flower girls and page boys can look adorable in their little outfits on your big day. Although, if you want to involve them, this should be a careful decision as they might not be mature enough or understand what you'd like them to do.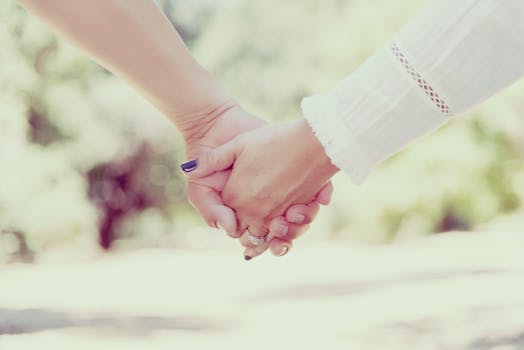 Finally, just another reminder to make sure you've got the right people around you on your big day. Remember that it's your wedding, everyone is there to help, but at the end of the day it's your decision. Bring everyone together, it's time to get started on planning your wedding!