Wedding Rings - Profile, Depth and Width Explained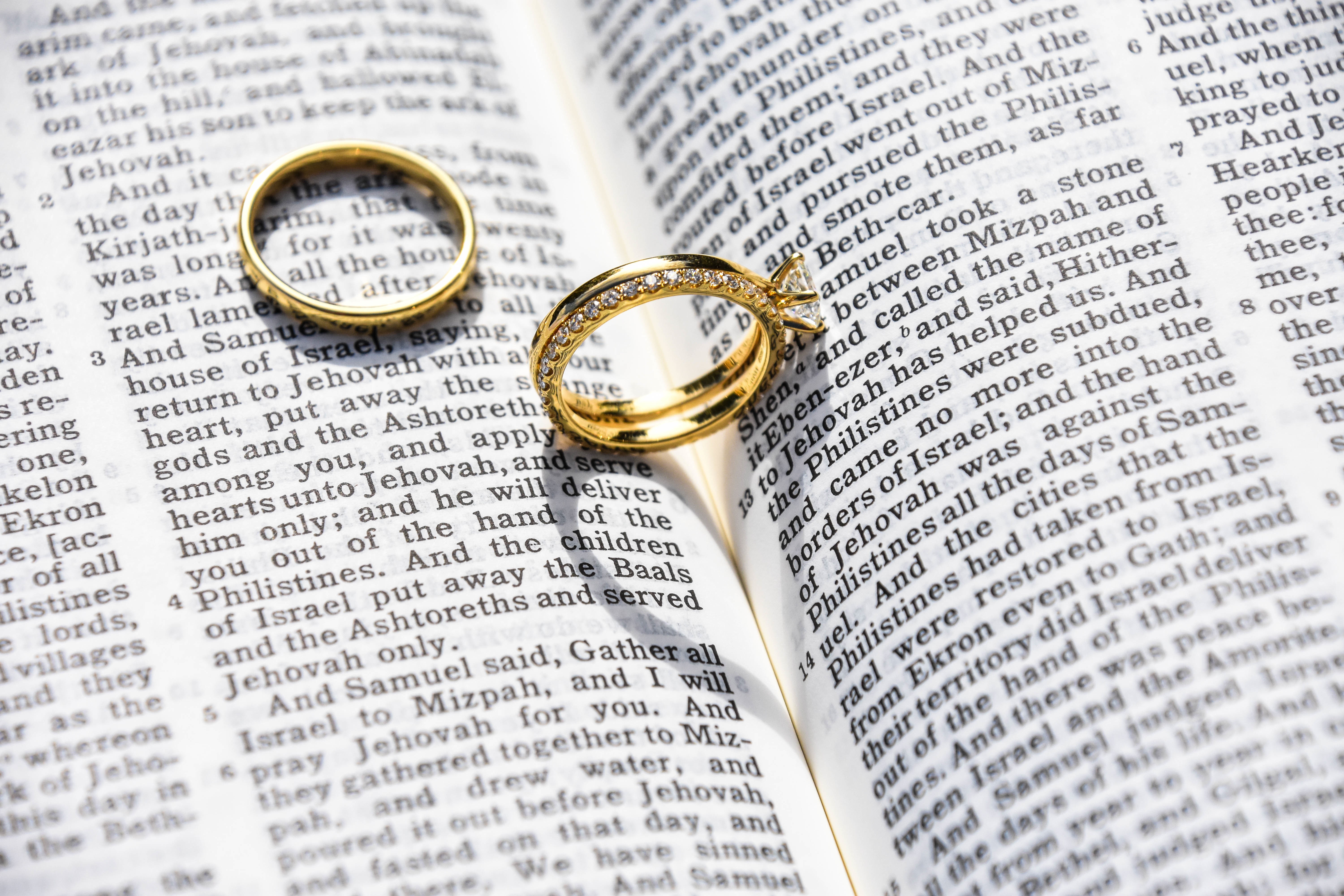 When you walk into a jewellery shop, most people are not thinking about their preferred profile, width and depth of a ring; you are looking for something that catches your eye and makes you go "oooooh"! There is, however, so much choice that it can be really hard to decide what will be most suited to you and your lifestyle. You are, after all, choosing something to be worn for the rest of your life. It is really important that whatever you choose, it is comfortable on your finger. This can differ from person to person, so it's a good idea to try on different styles.
Profile

Most jewellers offer several different profiles in plain wedding bands. The profile refers to the shape you would see if the ring was viewed as a cross-section. Below you can see the most common profile shapes. They can, however, have different names - for example a flat-court is also known as an "easy-fit". The court and d-shape are the more traditional choice, but we have found that the double comfort is our best seller as it is easy to wear if you're not used to wearing jewellery, whilst also having a bit more of a modern edge.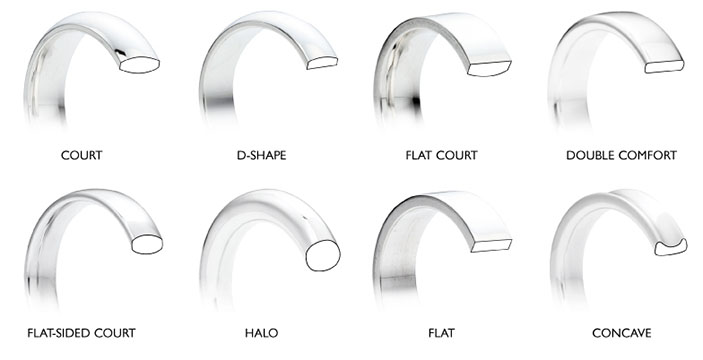 Depth

The depth of the ring refers to the thickness of the band, or how high it would sit on the finger. Depth is often referred to as light weight (1.3mm), medium weight (1.7mm) or heavy weight (2.1mm). The mm measurement is taken from the centre of the ring where it is heaviest; some profiles taper to a smaller depth at the edges such as the court. It is important to remember that these depths may vary between jewellers.





This can be confusing as jewellers will also talk about weight when referring to how heavy in grams a ring is. The depth will affect the weight of the ring; a heavy weight ring will have more metal meaning more gram weight.

Some jewellers will not guarantee a depth, but instead a gram weight. For example, a ring will weigh the same if a size I or size M, as they will resize the ring to your size as opposed to making it in your size. This in turn means the depth will potentially change in the resize process. Our preferred method is having your ring made in your exact size, profile, width and depth, meaning that you will have guaranteed specifications and a gram weight too! This means you only pay for the exact amount of metal used to make your ring.
Width

The majority of wedding rings are between 2mm and 10mm wide. The width can affect the comfort of the ring and even the size needed; the wider the ring, the bigger the size you may need. The average width that most ladies go for is between 2mm-4mm and men tend to opt for 5mm-7mm, however this is not set in stone and there is no "right or wrong" width to go for. It's what feels right for you and your style!





Making your choice Often ladies will opt to match their wedding ring with their engagement ring specifications to make a perfect matching pair. This means that the decision has often been made for you, or at least made simpler. You will know once you start trying on different profiles, widths and depths what looks strange and what looks right on your finger, and most importantly what feels comfortable. The choice can therefore sometimes be harder for men to make as your choices are limitless (within reason!). Again, you will quickly ascertain what feels right; this can often be completely different to what you imagined you would like the look of. Go with it and trust your fingers!