Essex Wedding Venues
Essex has it all! From country houses to barns and castles there is something to suit all budgets in our selection of wedding venues here. No matter what style of wedding you're looking to have, you can find it Essex. We have a number of small wedding venues in Essex such as Masion Talbooth with a capacity for 50 guests and Golf World, Stansted with a capacity for 80 guests that are perfect for an intimate wedding. And if you're looking for something a little different, we have some of the best unique wedding venues Essex has to offer, including the stunning Le Talbooth, which is situated right on the river Stour, Hylands Estate and the aptly named That Amazing Place. We've handpicked a selection of stunning wedding venues in Essex that won't disappoint. If you're lucky maybe you can persuade born and bred Essex musicians The Prodigy or Jessie J to be the main act in the evening.
---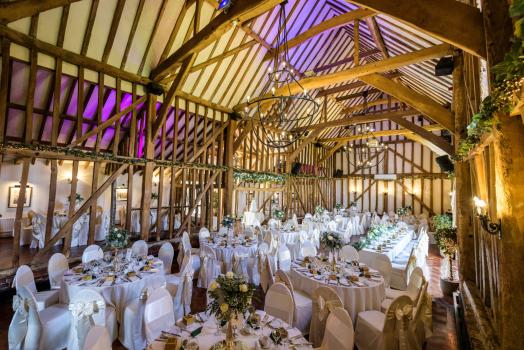 Crondon Park Golf Club
38

Essex | 148 capacity
The Baronial Suite comprises of 'The Baronial Hall', Ryder Ceremony Room, ...

Leez Priory
33

Essex | 110 capacity
Leez Priory is a magnificent Tudor mansion and is one of the most sought after...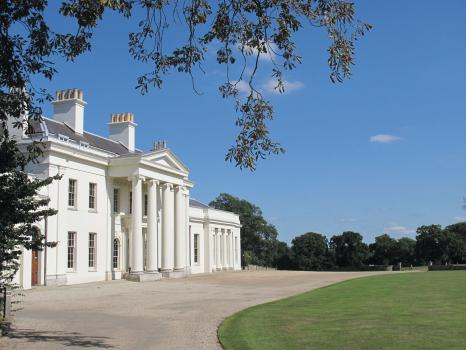 Hylands Estate
Essex | 300 capacity
Surrounded by over 500 acres of historic parkland, Hylands Estate offers the b...

Gosfield Hall
24

Essex | 116 capacity
Gosfield Hall is a stunning Georgian manor house nestled in a village location...
The Chichester Hotel
Essex | 140 capacity
A charming restored farm with rustic event spaces for ceremonies and reception...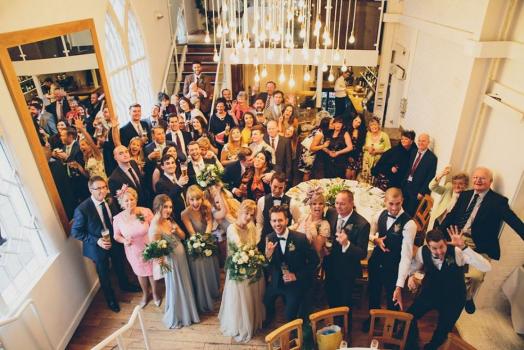 The Old Parish Rooms
Essex | 100 capacity
The Old Parish Rooms in Rayleigh provides a venue for couples looking for a cl...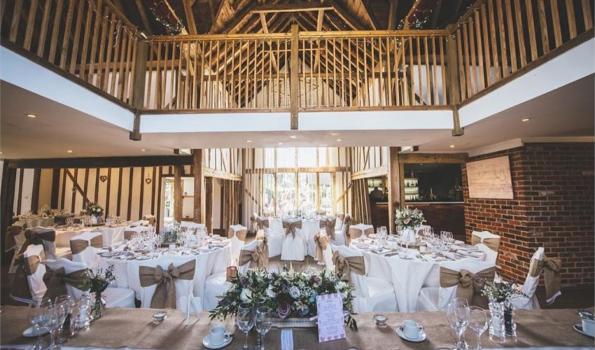 Maidens Barn
Essex | 200 capacity
Maidens Barn in Chelmsford offers an authentic wedding barn and garden venue t...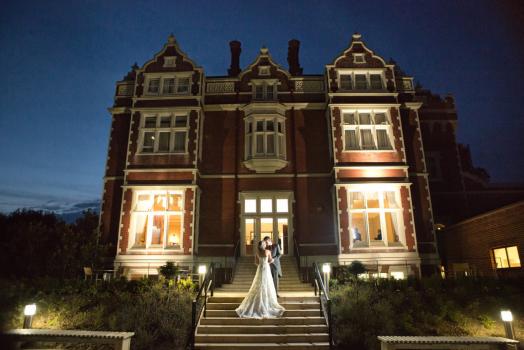 Wivenhoe House
Essex | 250 capacity
Weddings at Wivenhoe House, Colchester are everything you'd expect of a glor...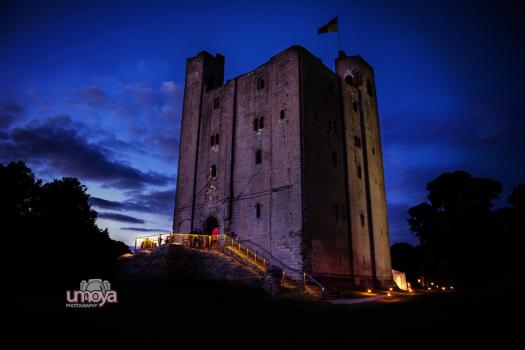 Hedingham Castle
29

Essex | 150 capacity
Hedingham Castle is one of the most versatile and romantic wedding venues in E...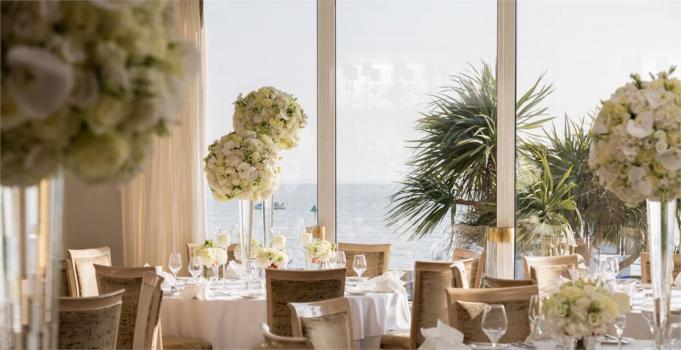 Roslin Beach Hotel
Essex | 150 capacity
The award-winning Roslin Beach Hotel in Southend-on-Sea is a stunning venue ri...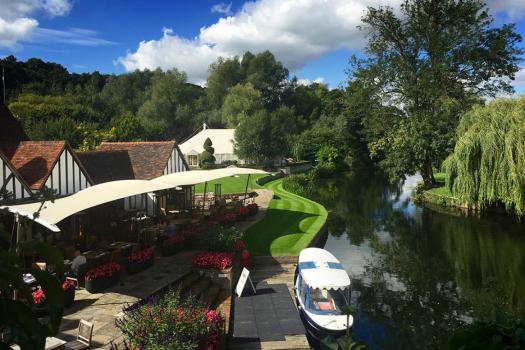 Le Talbooth
8

Essex | 160 capacity
Set beside the natural beauty of the River Stour, Le Talbooth provides a magic...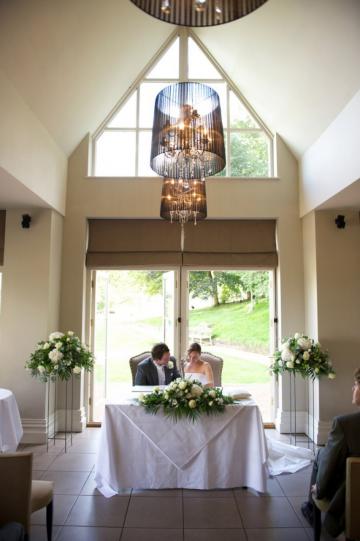 Maison Talbooth
3

Essex | 50 capacity
With 12 magnificent rooms, Maison Talbooth country house hotel is an exquisite...
Down Hall Hotel & Spa
Hertfordshire | 180 capacity
Set within the beautiful Essex and Hertfordshire countryside, Down Hall Countr...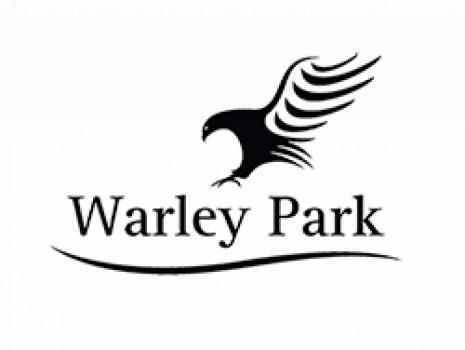 Warley Park Golf Club
22

Essex | 120 capacity
Located in the charming village of Little Warley, near Brentwood, Warley Park ...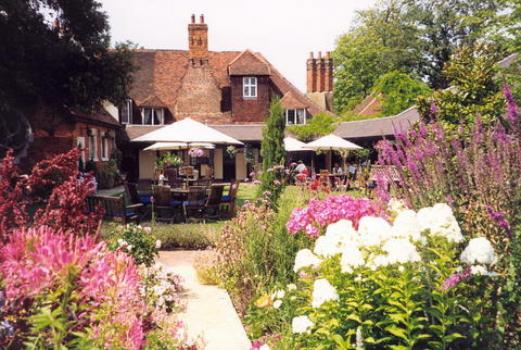 Marygreen Manor Hotel
12

Essex | 120 capacity
The Marygreen Manor is a Tudor Manor House set in beautiful grounds which prov...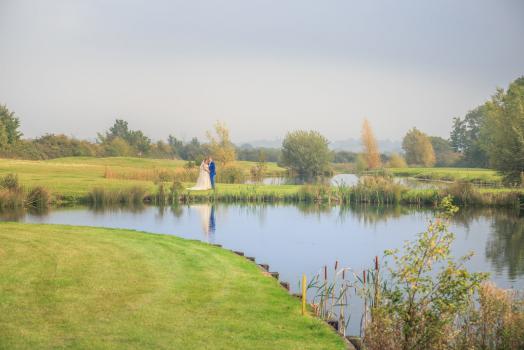 Blakes Weddings & Events...
Essex | 200 capacity
• Unique wedding venue in Essex • Beautiful landscaped grounds • Stu...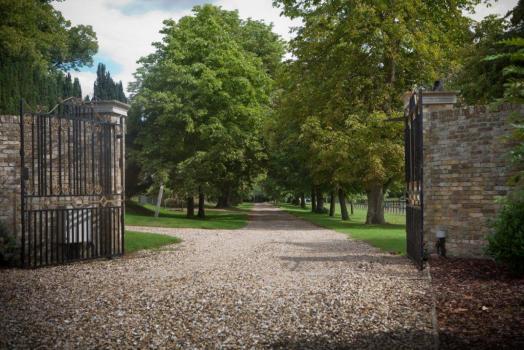 Sturmer Hall Hotel
Essex | 300 capacity
Sturmer Hall really is a gem of a wedding venue. A wedding planner's dre...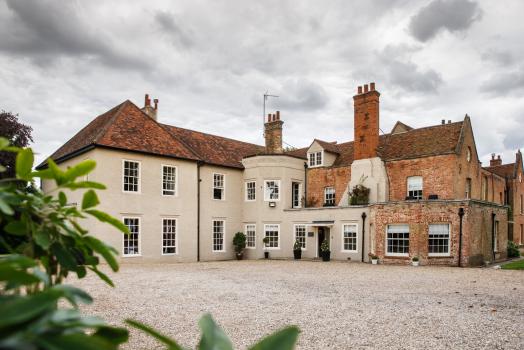 That Amazing Place
19

Essex | 150 capacity
An exclusive use 15th Century Country Manor House set in stunning surrounds an...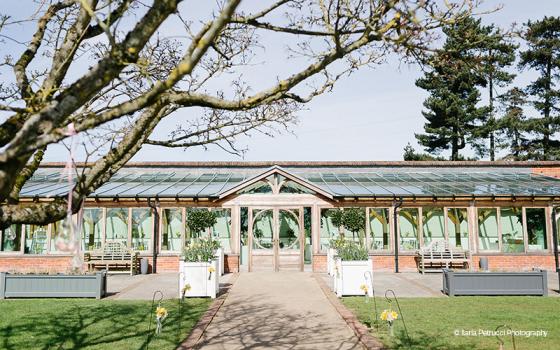 Gaynes Park
6

Essex | 150 capacity
Gaynes Park is an elegant and stylish barn wedding and reception venue set in ...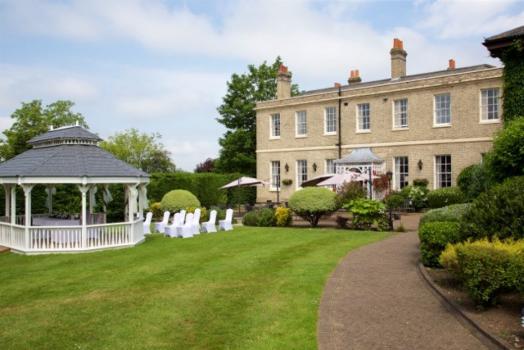 Prince Regent Hotel Chig...
London | 300 capacity
The combination of an elegant Georgian house and the imaginative conversion of...
Gilwell Park London
5

London | 180 capacity
Gilwell Park is a truly unique venue. Located deep in Epping Forest, but only ...
Hengrave Hall
7

Suffolk | 140 capacity
This stunning Grade 1* listed Tudor mansion is situated within an impressive 3...
West Lodge Park Hotel
13

Hertfordshire | 100 capacity
A favourite with celebrities and high-society, West Lodge Park is a unique and...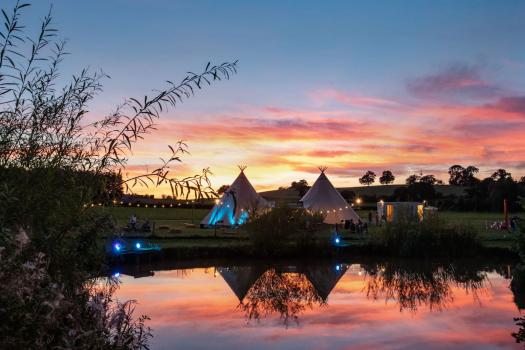 Alcott Weddings and Even...
Bedfordshire | 450 capacity
Alcott Weddings are absolutely delighted to offer you exclusive use of our stu...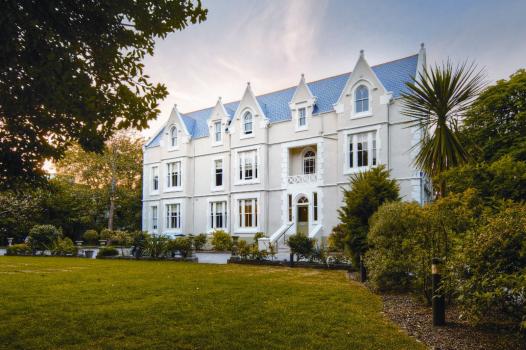 The Green House Hotel
Dorset | 70 capacity
The Green House Hotel was designed with one aim in mind: to prove that total l...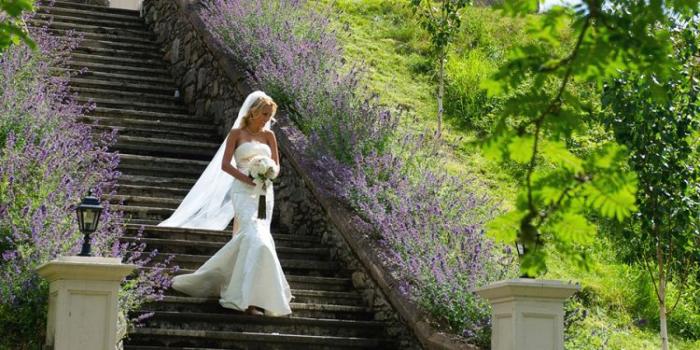 Atholl Palace Hotel
Tayside | 200 capacity
A fairytale setting for the wedding of your dreams, with the very best of subt...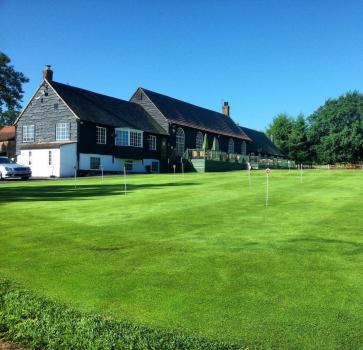 Maylands Golf Club
Essex | 110 capacity
Situated in the beauty of the Essex Countryside, Maylands Golf Club provides a...
Essex Wedding Venues
While it's difficult to choose from the selection above, we are able to recommend several specific venues depending on your requirements. If it's a castle wedding venue that you are after then Hedingham Castle in the village of Castle Hedingham is definitely worth a visit. Arguably one of the best preserved Norman castle's in the country, it's a truly romatic wedding venue set in 160 acres of privately owned land. With the offer of a marquee included in the package and the variety of the banqueting hall to keep your guests entertained, it's well worth a visit to view the keep, lawns and lakes.If it's more of a country house vibe that you're after then Leez Priory in Chelmsford and Gosfield Hall in Gosfield are fantastic options. With all-inclusive packages available, both work really well for couples who are looking to have a wedding weekend rather than just one day. Look at hiring out the whole venue from Friday until Sunday to make the most of the occasion for you and your guests.Maybe you are more interested in a barn for your wedding with great outdoor space? Then High Barn in Braintree and Gaynes Park in Epping are both stunning options. Both offer some great packages on venue hire which are incredibly reasonable and have lots of connections and recommendations with fantastic, local suppliers.Further shoutouts must go to The Coach House, Marks Hall Estate in Colchester which is a beautiful 18th century venue with stunning gardens and a charm that's hard to find across any other venues in the UK. The Compasses at Pattiswick too is a rather unconventional wedding venue offering you a blank canvas with it's gorgeous, rustic interior.With fantastic offers on at both Warley Park Golf Club near Brentwood and Maylands Golf Club in Romford, what more can you want from the amazing choice offered in this county of glorious countryside and seaside views!Take a look above at the wedding venues Essex has to offer. Make sure you enquire to find out the best rates for your wedding in Essex.
Wedding Venues in nearby counties