Le Talbooth
---
Essex
The Basics
Licensed bar
---
Style of venue:
Modern, Traditional, Rustic, Eco, Festival, Casual, Glamorous, Formal
What type of venue are you?
Alternative, Restaurant
What kind of ceremony can we have?
Indoor civil ceremony, Nearby church
Ceremony capacity:
50
Dining capacity:
160
Catering:
In-house
Corkage:
N/A
Do you have a late license?
Midnight
Do you have accommodation?
At nearby Maison Talbooth
What forms of payment do you accept?
Cash, Credit Card, Bank Transfer
About
Set beside the natural beauty of the River Stour, Le Talbooth provides a magical setting for any wedding. Whether dining in the riverside restaurant or dancing in the Marquee on the upper terrace, the setting is picture perfect.
Working seamlessly with nearby country house hotel Maison Talbooth, which offers 12 luxury bedrooms, pool house and spa, this wedding location is sure to impress.

Le Talbooth caters for every kind of wedding reception, from small and intimate in the Weavers Room to larger parties in the River Room. Our elegant Marquee can hold up to 160 wedding guests and is perfect for bigger receptions.

Established in 1952, this Essex wedding venue is located in the heart of Constable Country and enjoys a stunning natural backdrop to help create memories that will last a lifetime.

To find out more about this wonderful wedding venue in Colchester, get in touch today. Nothing is too much trouble for our dedicated wedding team.
Find Us
Reviews

8
Leave feedback

Mr and Mrs Butler
Dear Keighley, Steven and Alex,
Thank you so much for your help and kindness through the whole process and for the wonderful food! Guests are still talking about it. You really made the whole day run smoothly and we were so lucky to have your team behind our big day. Looking forward to many more meals at Le Talbooth.
Best wishes,
Mr and Mrs Butler

Meek and Boone
Just wanted to send a quick email to say thank you for your help in arranging our wedding. The day went brilliantly. Can you pass on our thanks to the staff of both Le Talbooth and Maison Talbooth, The lady that looked after us in the morning and drove us to Le Talbooth was brilliant and the staff at Le Talbooth couldn't do enough for us.
Thanks once again,
Meek and Boone

Jon and Sarah Baker
Just a little note to say a big thank you to you and al the staff at Le Talbooth and Milsoms who looked after us and our guests. Please do say thank you to Louise and Alex who served us upstairs in the Weavers Room. The were excellent!!
Sarah and I had a fantastic day and it was everything we had hoped for and more.
Jon and Sarah Baker

Jacqui and Maaten
Maaten and I would like to say a very big thank you for helping to make our wedding run so smoothly.
Le Talbooth is such a beautiful location. We had the most perfect wedding day, and it is all thanks to yourself and your team for your exceptional service and care you provided.
Thank you once again.
Jacqui and Maaten

Nicolina
On behalf of my parents, Chris and I, we want to say a massive thank you to the team for everything you have done for our wedding! It was the most amazing day thanks to all your help and guidance!
All the food was just divine. We have to say a special thank you to the chef for creating the ravioli for a party of hungry Italians – it was just so delicious and fresh and everyone wanted seconds!! We'd like to eat that again – as well as the whole menu, which was just lovely and we will definitely be returning to Le Talbooth. Our band also send their compliments on the lasagne – they said it was the best they'd ever eaten!
Emma, Stevyn and the team were superb on the day! Everything ran perfectly! I got a big cheer when one of the staff presented me with my pork bun after the fireworks – so many thanks to Stevyn for keeping that for me!!! Also for organising the other suppliers on the day, so thank you very much for helping make our day so special!
Kind Regards,
Nicolina

Annie & Mark
Mark and I have just returned from Honeymoon and wanted to let you know how grateful we are for your expert management of our big day!
We have had so many wonderful comments from guests about how amazing the food was: the sandwiches after the civil ceremony were perfect. The canapes were amazing – and beautifully presented (and plentiful!). Lots of people have commented how attentive the staff were – nobody went thirsty! The wedding breakfast itself was fantastic and thoroughly enjoyed by all (lots of comments on how nice the sauce was on the chicken) and the bacon/sausage baps were a real hit! Please pass on our sincere thanks to the chefs and kitchen staff.
I would especially like to comment on the efficiency and professionalism of the staff on the day, particularly after my Grandma suffered a fall and the start of the wedding breakfast was delayed – some guests were unaware anything was amiss! The day itself appeared seamless – a testimony to a hardworking, professional team of staff.
Thank you so much. We will certainly visit Dedham for a meal soon, as will many of our guests.
With kindest regards
Annie & Mark

Hanna
I just wanted to say a huge thank you on behalf of me and my husband for making our wedding day so perfect. I can't thank you enough for everyone's hard work in making the day run smoothly – the staff on the day were excellent and all of your hard work in helping me plan/doing the planning for me is very much appreciated.
My life was made so much easier knowing that you had taken care of every last detail and I didn't need to worry about anything! The marquee at Le Talbooth looked fantastic and was set out just as we wanted it.
We have had so many comments on how beautiful the setting was, how delicious the BBQ was and of course how well the cocktails went down after dinner (fab idea, thanks Keighley). Everyone enjoyed the party – I am so sad that it is over now! It was the most brilliant day.
Thank you also for the membership cards which came in the post yesterday, they are much appreciated and we will be making full use of them! A very lovely gesture.
Thanks again to you all.
Best wishes,
Hanna

Mr & Mrs Cooper
Just a little thank you to say how great you all were in organising our big day. We had such a fantastic time and so did all our guests.
We have had so many lovely comments about it. Nothing was ever too much for you all and you all truly are amazing at what you do.
Love,
Mr & Mrs Cooper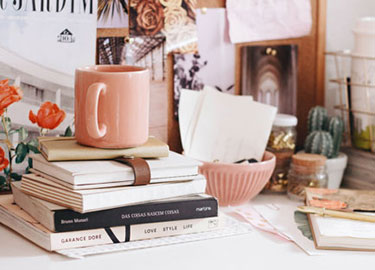 Your free account will also enable you to:

Easily manage and securely book your suppliers

Stay on top of wedding planning with our intuitive checklist

Keep an eye on spend with our budget tracker

Create and track your wedding guestlist

Plan your wedding on the go with our mobile app, downloadable via the App Store or Google Play
Thanks for your enquiry! You'll hear back shortly.
Couples interested in Le Talbooth also sent enquiries to the suppliers below too. You can simply send the same enquiry to them in one click.
Ufford Park Woodbridge Hotel Golf &...
8

Our lovely hotel is nestled among the trees and landscaped gardens, wh...
Oak Lodge Retreat
8

Inclusive Outdoor Weddings – for up to 100 guests Photographer Flowe...
Applewood Hall
8

Looking for a completely unique wedding venue? Somewhere that embraces...
Ufford Park Woodbridge Hotel Golf &...
8

Our lovely hotel is nestled among the trees and landscaped gardens, wh...
Oak Lodge Retreat
8

Inclusive Outdoor Weddings – for up to 100 guests Photographer Flowe...
Applewood Hall
8

Looking for a completely unique wedding venue? Somewhere that embraces...
Are you sure?
If you don't ask, you'll never know...
Continue to chat
Leave
Is this supplier not for you?
Explore other suppliers.
Sign up to our free planning tools today to save suppliers