Marygreen Manor Hotel
---
Essex
The Basics
Ceremony license
Licensed bar
Do you have accommodation
---
Style of venue:
Traditional, Gothic, Glamorous
What type of venue are you?
Hotel, Historic
Exclusive use:
Flexible
What kind of ceremony can we have?
Indoor civil ceremony, Nearby church
Ceremony capacity:
90
Dining capacity:
120
Catering:
In-house
Corkage:
N/A
Is accommodation included?
Depends on the package
What forms of payment do you accept?
Cheque, Cash, Credit Card, Bank Transfer, PayPal, Other
About
The Marygreen Manor is a Tudor Manor House set in beautiful grounds which provide the perfect backdrop to your special day. Its abundance of Oak Beams, Cosy Inglenook Fireplaces and quaint features are steeped in history and exude character and charm.
Your Perfect Wedding starts with the choice of a Perfect Venue.

The tastefully decorated Samuel Pepys Room is fully licensed to hold your Civil Ceremony or Partnership. With high ceilings and large picture windows adding to its overall elegance and charm, it's the perfect setting in which to celebrate the beginning of your new life together, in the company of your family and close friends. Subject to availability, we are pleased to offer The Samuel Pepys Room for ceremonies on any day of the week including Sundays.

The Henry VIII Suite is ideally sized for your Wedding Breakfast with original Tudor oak beams. Interconnecting with the Samuel Pepys Room, and opening out onto the tranquil gardens, this intimate and versatile suite also boasts a Dance Floor and full bar facility for your evening festivities!

The award winning Tudors Restaurant with warm interiors and high beamed ceiling offers a spectacular setting and can be hired for your bespoke wedding breakfast.
Find Us
Reviews

12
Leave feedback

Annonymous
All my wife and I can say is we couldn't have wished for a better day, the organization, service and attention to detail were excellent. The management and staff were only too pleased to tailor the event to our exact requirements. The quality of the catering at the reception was second to none and the accommodation excellent.

All in all Marygreen Manor made our wedding day a day to remember, we could not fault the service at all, for what we considered to be a very competitive price. So if you're looking for the perfect venue for a small to medium size wedding party, look no further.

December 2015

Hannah & Lauren
From our very first visit the staff were warm and welcoming and gave us lots of support throughout the whole planning time to make sure we had exactly the wedding we wanted and could afford. Annetta and all of the staff went above and beyond to make sure the ceremony went smoothly and we didn't need to worry about a thing, they had thought of everything and the ceremony room was absolutely beautiful.

Our guests had nothing but compliments about the meal. The food was perfectly cooked, the sea bream in particular was a hit. The wine selection was particularly important to us and again we heard nothing but compliments from the guests. The decor was very grand and beautiful but the atmosphere was not too stuffy, my bridesmaids told me it was the most relaxed wedding they had ever been too. On the whole, the venue was beautiful and made for some lovely photographs, the staff were absolutely perfect, the food and drink was excellent and we consider ourselves very lucky that we were able to have our wedding here. We would highly recommend this venue for any occasion.

May 2016

Annonymous
On Friday 27th May we had a wedding reception for our daughter at the Marygreen Manor Hotel. The staff and management were very helpful, especially Annette, Brian, Michael and Pepe. They were extremely professional and organised, leaving nothing to chance. (Even putting the fresh flowers in an air conditioned room overnight). I would highly recommend this venue, it was brilliant!

May 2016

Annonymous
We booked our reception with the Marygreen manor after getting married in Antigua earlier in the year. The hotel staff were very helpful and accommodating in every way with our arrangements and made our day exactly how we wanted it. We had a group of family and friends from abroad who stayed and were impressed with the hotel. Special thanks to Ana and Grant and Pepe who made everyone feel at home! I would not hesitate to recommend for a party/ celebration and hoping to return again soon! Gracies Pepe!

June 2016

Annonymous
We had an excellent wedding at the Marygreen Manor. Everything was perfect, wonderful venue with absolutely stunning gardens. The staff are superb and really friendly and were attentive to our every needs. The Henry VIII function room is stunning and seeps with traditional historical vibes, which was perfect for our intimate affair. The food was amazing, and we stayed in the Anne Boleyn Suite which was the perfect ending to our fairy tale wedding. The Marygreen helped to make my dream wedding come true! I Would 100% recommend this as a wedding venue!!

July 2016

Annonymous
We had our wedding reception here in July 2016 and it was truly a perfect day. During the preparation Annette could not have been more helpful and on the day the staff could not have taken better care of ourselves or our guests. Special mention to our toastmaster Richard also who showed great flexibility and initiative on the day to make sure we were as comfortable as possible.

Most of our guests had travelled either from OS or from other parts of UK and everyone was very happy with the standard of food and accommodation. I would definitely recommend both the hotel for both a lovely get away and for a wedding reception.

July 2016

Annonymous
Our wedding ceremony and whole day took place at the Marygreen Manor, with afternoon tea for 17 the day before. Annette had been our contact throughout and she excels at her role in leading a first rate team. The attention to detail and the willingness to go the extra mile ensured that all 67 guests had a wonderful time. The food was excellent, once again Annette is an outstanding duty manager and events organiser. We would definitely think of the Marygreen Manor for future special occasions.

August 2016

Annonymous
We went there for a afternoon wedding reception and stayed for the night. The manor seems to be well maintained and has a lots of character. The courtyard provides enough privacy for the guests.
The food was delicious including afternoon tea, evening bar meal and breakfast (hot buffet, cooked breakfast, continental meat, good selection of cereal, fruit, pastry).
We found room spotless and very comfortable. We have had a very pleasant stay.

September 2016

Annonymous
Attended our Granddaughters wedding. What a lovely experience. The service, food and entertainment was first class. The hotel arranged the day and it went smoothly from start to finish. We stayed the night and the accommodation was also first class as was breakfast in the morning. Would highly recommend to any future brides looking for a venue.
Room Tip: The tudor rooms in the old part are lovely.

October 2016

Annonymous
Myself and my new husband booked our wedding with Marygreen, they offered the best service and the best deals! I could not if asked for a more perfect wedding day. From before the wedding, during and after Marygreen were extremely helpful. Our wedding day was so special and everybody commented on how fantastic the venue was. Our toast master was fantastic and made sure that the day went smoothly, our food was amazing and beat all of my expectations, our guests complimented Marygreen on how fantastic the food was. The whole atmosphere of the day/evening was fabulous, the DJ that came with our deal was brilliant and had everyone on the dance floor and then the buffet food was amazing again and above my expectations. The rooms were big and great size. I could not recommend this place highly enough, absolutely outstanding, one of the best places I have visited and stayed at.

October 2016

Jenny
We had our wedding at the Mary Green Manor, Half of the Guests stayed there before and on the night of the wedding day. The organisation and professional attitude of the staff was fantastic. Nothing was too much trouble. All in all we had over 100 guests . The rooms were clean , beds very comfortable, the bathrooms modern. The Mary Green Manor is a real Tudor hotel and the old is blended very well with the modern. A lot of the rooms are off the courtyard garden which is well presented and kept. We had approx 15 children of all ages in our party and beds and cots found for them all. The Breakfast ranged from full English to continental and had everything you might want. The lunch and evening meals were also very enjoyable and well presented.
 The restaurant at the Mary Green Manor is beautiful 
Finally, we would like to thank all the staff for their effort and have to mention the General Manager ,David Lee, the Night manager Annette and receptionist, Kinga, in particular for all their effort.
Please visit the Mary Green Manor you won't be disappointed. We weren't and everyone is still talking about the wonderful experience they had. Thanks again to all the staff you are a credit to yourselves and your business.

Catherine
I got married at the Marygreen Manor on April 29th 2017 and it was amazing.
I stayed at the venue the evening before our wedding and the service was incredible from requesting joining rooms to the helpful staff.
The rooms were great and I would really recommend staying here. On our wedding night we stayed in the Catherine of Aragon Suite which was beautiful. Room service was very prompt and such fresh pastries ... yum! Breakfast the next day was delicious with the staff in the restaurant being superb.
I highly recommend this as a hotel and a wedding venue.
Annette, Jack and Pepe in particular are AMAZING and we cannot thank them enough.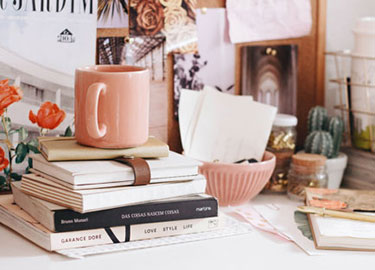 Your free account will also enable you to:

Easily manage and securely book your suppliers

Stay on top of wedding planning with our intuitive checklist

Keep an eye on spend with our budget tracker

Create and track your wedding guestlist

Plan your wedding on the go with our mobile app, downloadable via the App Store or Google Play
Thanks for your enquiry! You'll hear back shortly.
Couples interested in Marygreen Manor Hotel also sent enquiries to the suppliers below too. You can simply send the same enquiry to them in one click.
Prince Regent Hotel Chigwell
12

The combination of an elegant Georgian house and the imaginative conve...
Hylands Estate
12

Hylands Estate is an award-winning, stunning Grade II* listed mansion...
Weddings at QMUL - Queen Mary Unive...
12

Our extraordinary venues create a perfect backdrop to ensure you wow y...
Prince Regent Hotel Chigwell
12

The combination of an elegant Georgian house and the imaginative conve...
Hylands Estate
12

Hylands Estate is an award-winning, stunning Grade II* listed mansion...
Weddings at QMUL - Queen Mary Unive...
12

Our extraordinary venues create a perfect backdrop to ensure you wow y...
Are you sure?
If you don't ask, you'll never know...
Continue to chat
Leave
Is this supplier not for you?
Explore other suppliers.
Sign up to our free planning tools today to save suppliers