Gosfield Hall
---
Essex
The Basics
Exclusive use
Ceremony license
Licensed bar
---
Style of venue:
Traditional, Glamorous
What type of venue are you?
Country House
What kind of ceremony can we have?
Indoor civil ceremony, Outdoor civil ceremony
Ceremony capacity:
116
Dining capacity:
116
Catering:
In-house
Corkage:
N/A
Do you have a late license?
Please enquire for more info
Do you have accommodation?
23 bedrooms for 67 guests plus cottage for Bride the night before
What forms of payment do you accept?
Cheque, Cash, Credit Card, Bank Transfer
About
Gosfield Hall is a stunning Georgian manor house nestled in a village location among the beautiful Essex countryside. Although it is located in the heart of rural Essex, it is only 30 minutes from Stansted Airport and the M11 to London so easily accessible by road, air and rail.
Formerly a royal residence, the Queen Charlotte's Oak panelled gallery with 120ft long aisle is perfect for wedding ceremonies as is the stunning Grand Salon with its ornately decorated ceiling. The licensed carriageway allows couples to enjoy an outdoor ceremony on sunny days with the striking house as their backdrop. The Marquis of Buckingham's former ballroom provides an exquisite setting for the wedding breakfast for up to 116 guests and there are several other grand and elegant reception rooms for your guests to enjoy. The entire house and grounds are exclusively yours you can also invite up to 250 guests for the evening wedding reception and party. There are 2 beautiful bedroom suites available to you for your wedding night, providing the perfect end to your perfect day at Gosfield Hall.
Find Us
Reviews

24
Leave feedback

Paul & Veronica
Wow, what a day. The weather, the venue, the staff and Gaynor, our Front of House Manager – it was fantastic. We're finally getting back to normal, the family has gone home and reality has kicked backed in! Thank you so much for your help on the day and the morning after, it was excellent and we thoroughly enjoyed it. Thank you once again, we had a truly memorable day.

Callum & Emily
We would like to thank you for all the hard work that resulted in such a terrific wedding day. Everyone thoroughly enjoyed the day; all the guests have remarked on your superb venue, the wonderful food and the way in which the day seamlessly came together. We feel that Gosfield Hall should be praised for their hard work as without all the elements of preparation, as well as front of house attention, the day could not have been such a success.

Jon & Jennie
We are just back from our honeymoon and we wanted to say thank you to Catherine our Front of House Manager for all your help. We had a fantastic day and you were excellent!

Natasha & Stephen
Thank you for making our amazing day go so special as it did, we had the most amazing day! All of our guests had the best time too. Everyone has said how amazing the fireworks were. We were overwhelmed with them and everyone said what a beautiful venue. Thank you again.

Lauren
I was so worried about everyone having a nice time and things going smoothly. But I should not have worried at all, you were / are the loveliest person and thank you so much for putting up with the rowdy gang.

Jack
Thank you so much for giving us the best day ever. Your staff were amazing. Everything was just perfect, worth every penny. Thank you.

Lauren & Ian
Gosfield Hall was our Wedding Venue a few weeks ago and it was absolutely stunning. Hayley was amazing at helping us organise everything before, during and after the day and was an integral part of how smoothly the day ran. The food and drinks were also spectacular. It was a fantastic day and we couldn't have hoped for a better venue.

Marcelle
It was simply amazing, so so wonderful, thank you and the staff for helping make our day the most memorable.

Louise
Tim and I would like to thank you so much for being our wedding planner on 6th July. We would also like to thank the Gosfield staff as well. Everything went perfectly. We had the best day ever, our guests have been telling us everything was perfect. It really was our dream wedding and thank you for making sure it all went perfect. We were so pleased with our wedding breakfast table layout. Everything was laid out how I had asked and thank you for saving everything at the end of the day. Like I said, I can't throw anything away but it's all keepsakes now! The food was amazing. And all the staff were so friendly and helpful. The DJ was brilliant as well! Tim and I can't thank you enough for everything.

Katherine
I wanted to say thank you for making our wedding day so special. David and I had a wonderful time. All of our guests have told us that our wedding was one of the best they've ever been to and they had a fantastic time. All the staff at Gosfield were absolutely fantastic.

Annemarie
Richard and I had an absolute fantastic wedding on Sunday. It was perfect and the weather was glorious. It went so fast like everyone said it does but we enjoyed every minute. Thank you to all the team at Gosfield Hall, you made it an incredible wedding.

Katie
Thank you so much for such a perfect day, you were brilliant at making everything run so smoothly. It was everything we had hoped for and more!

Cat
Thank you so much for yesterday. We both had the best time and everyone was saying how amazing you were. We didn't have to worry about a thing! Thanks so much.

Claire
All the guests said the food was amazing, in fact everyone thought the venue was wonderful. Please let all the staff know how much we appreciated their hard work to make our day so wonderful.

Katie
We got Married at Gosfield Hall on the 11th June and to quote one of our guests 'one word... wow!' We have a question... why would anyone get married anywhere else? It was a brilliant day. Jessica our wedding manager was absolutely superb. She guided us through the day with professionalism, humour and encouragement. The food was outstanding and all the staff friendly and helpful. The bridal suite has to be seen to be believed and provided the perfect back drop for some beautiful photographs. Everyone treasures their wedding day but Gosfield made ours extra special.

Ian
We were so impressed by your wonderful staff ALL of whom we would like you to thank on our behalf, they were all so helpful. The day will be in my thoughts for ever. THANK YOU THANK YOU THANK YOU

Ali
We can't thank the Gosfield Hall Team enough for looking after us so well. Absolutely everyone commented on how wonderful it was. The attention to detail from you all was amazing. We are totally overwhelmed by it all and can't stop smiling :)

Lauren
Our wedding day at Gosfield was perfect, we had such an amazing day! Everyone at Gosfield was brilliant to us and helped to make our day so special. We look forward to coming back again for future events.

Melissa
We'd like to thank all of the staff at Gosfield Hall for giving us the wedding of our dreams. It could not have gone better.

Elizabeth
I wanted to write and say what a wonderful day we had on Sunday. I cannot praise highly enough the professionalism of all of the staff at Gosfield from Housekeeping to the waiting and bar staff - everyone was kind, helpful, efficient and couldn't do enough for us or our guests. The guests also made particular mention to the quality of food - it was superb. The wedding meal was perfect and the evening hog roast was huge and very well received by everyone. Even the breakfast the next morning was hotel standard and one of my particular likes is a real mushroom, rather than the watery canned concoctions that some venues serve. Nothing like that at Gosfield, all the food was beautifully prepared, cooked and served. So, to finish off - I could go on! We loved being looked after by everyone at Gosfield. Thank you so much for making our special day even better.

Paulette
Our wedding was was a truly memorable occasion, the days events were organised very well, all went smoothly.
The feedback from our guests were positive in general 'A wonderful venue' and a fantastic time was had by all - a truly amazing day.

Claire
Thank you to all who made our wedding day so perfect. A special thank you to our Wedding Planner who made sure it all ran smoothly.

Katherine
I would just like to take this opportunity to thank and your staff for helping to make Matt and Katherine's wedding such a wonderful day. A stunning location and the staff were wonderful. Always attentive yet not obtrusive. A difficult balance to achieve. I have done some event organising and know just how much hard work goes into making everything look simple on the day. Well done and thank you.

MOB
A HUGE THANK YOU from all of us for organising a truly wonderful wedding for Victoria and Chris! The day was perfectly organised and your lovely, friendly, professional care and support was appreciated by everyone. We shall always be extremely grateful for all the help you gave us and consider ourselves very lucky indeed to have been able to relax and enjoy the day to the full, knowing that you had absolutely everything perfectly organised.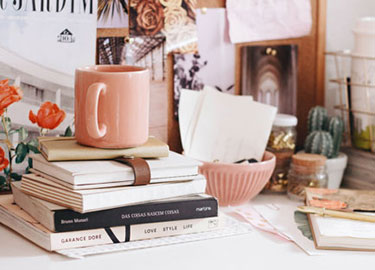 Your free account will also enable you to:

Easily manage and securely book your suppliers

Stay on top of wedding planning with our intuitive checklist

Keep an eye on spend with our budget tracker

Create and track your wedding guestlist

Plan your wedding on the go with our mobile app, downloadable via the App Store or Google Play
Thanks for your enquiry! You'll hear back shortly.
Couples interested in Gosfield Hall also sent enquiries to the suppliers below too. You can simply send the same enquiry to them in one click.
Hedingham Castle
24

Hedingham Castle is one of the most versatile and romantic wedding ven...
Leez Priory
24

Leez Priory is a magnificent Tudor mansion and is one of the most soug...
Sturmer Hall Hotel
24

Sturmer Hall really is a gem of a wedding venue. A wedding planner&rsq...
Hedingham Castle
24

Hedingham Castle is one of the most versatile and romantic wedding ven...
Leez Priory
24

Leez Priory is a magnificent Tudor mansion and is one of the most soug...
Sturmer Hall Hotel
24

Sturmer Hall really is a gem of a wedding venue. A wedding planner&rsq...
Are you sure?
If you don't ask, you'll never know...
Continue to chat
Leave
Is this supplier not for you?
Explore other suppliers.
Sign up to our free planning tools today to save suppliers