Top 10 Songs For Walking Down The Aisle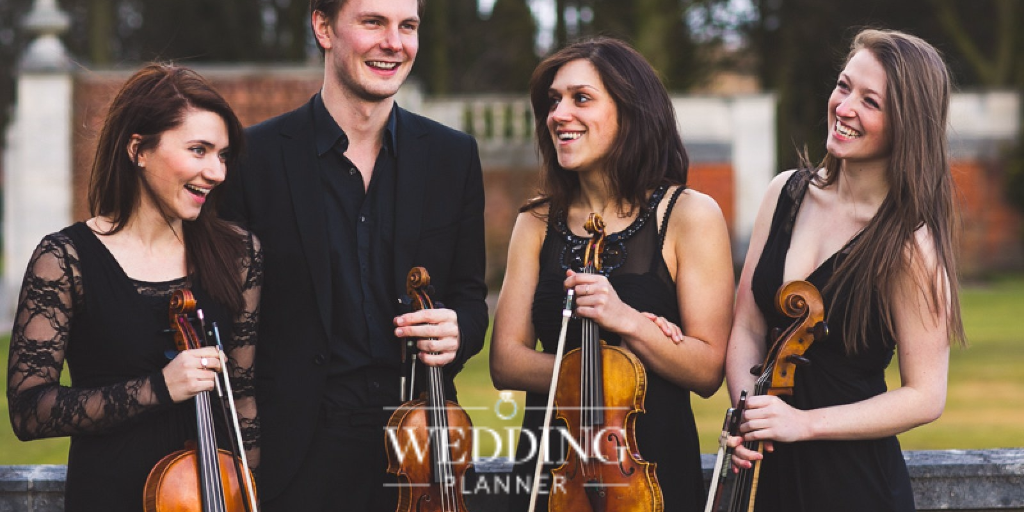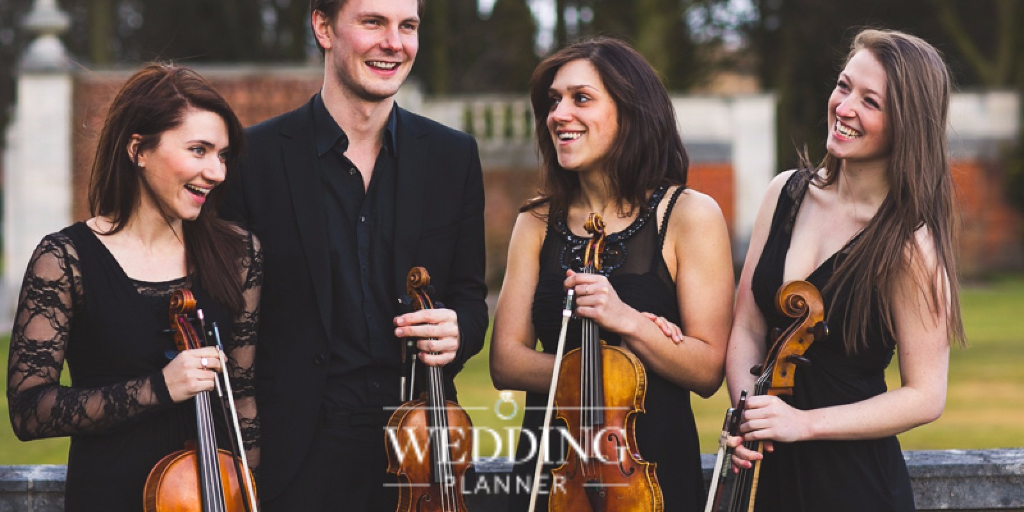 That short walk down the aisle is probably one that you've been dreaming of since you were a little girl with a pillowcase on your head, strutting down the corridor at home. It's the first steps to the rest of your life, one filled with butterflies and excitement and maybe a few tears! It's also the first time your groom (unless they do a 'first look') and most of your guests will see you. Your choice of music, therefore, needs to not only mark your arrival, but also set the tone for the day be it whimsical and romantic, modern and groovy, or traditionally jubilant.
Taking a sample of 300 brides who got married in the UK last year, we have compiled the top 10 most popular songs/pieces for brides to walk down the aisle to:
Click here to search for wedding musicians in your area
1. Pachelbel's Canon
The overwhelming favourite, and it's easy to understand why! Traditionally played by a string quartet but with great arrangements for other soloists and groups, this traditional piece from the late 17th Century fits perfectly with the arrival of the bride mainly due to its ability to sound great at any speed and having perfect stopping points (every 2 bars) to cater for different lengths of aisle.
Performed by Northern String Quartet
2. Wedding March – Wagner
The classic and most traditional piece for walking down the aisle "Here Comes the Bride". You can't go wrong if you pick this piece and when played by an organ, sounds particularly magnificent.
3. Kissing You Des'ree
Also known as the Love Aria from "Romeo & Juliet". Bound to bring a tear to all your guests' eyes! Another great one for strings and also a good choice for the signing of the register if you have another preference for walking down the aisle.
4. Trumpet Voluntary
Another traditional one! Not just great on trumpet but also works particularly well for harp, strings, organ and solo oboe.
5. Air on a G String - Bach
Even though this is not a religious piece, it sounds great in a Church and is often a popular choice for church ceremonies. Like Pachelbel's Canon, it adjusts well with timings and the length of the aisle so it is another practical option.
6. Somewhere Over the Rainbow - Israel Kam
This "funked up" version of the traditional version has become a huge hit at wedding ceremonies in recent months. It really can make you and your guests feel as though your wedding is taking place on a beach in the Pacific Islands!
7. Ave Maria
The most popular religious piece for walking down the aisle. Be warned, all civil ceremony venues will not allow you to have this played at your ceremony due to the religious connotations. Nonetheless a beautiful piece whether vocals are or are not included.
8. A Thousand Years - Christina Perri
A big hit ever since 2013 and THAT vampire wedding. This beautiful song can be played by all sorts of soloists (sounds especially great on harp) and ensembles and is a rather lovely choice for the bridal entrance.
Performed by Northern String Quartet
9. Can't Help Falling in Love - Elvis Presley
A classic from The King! An aptly named song for the occasion and works particularly well for string quartet amongst other options. This is one of our personal favourites and has been a popular choice for years.
10. She – Elvis Costello
Made famous by the film "Notting Hill", this is a perfect accompaniment for the moment that really is all about the bride.
Where can I find such talented musicians to reproduce these beautiful tunes I hear you ask? Look no further! Wedding Planner hosts a plethora of musical talent all available to serenade you down the aisle. Check them out here.
If, on the other hand, you're the type of bride to make a statement entrance with an elaborate choreographed dance, this is the way to do it... (ps scroll to the end to see some six packs!!)