8 Of The Best Marquee Wedding Venues
If you're looking at your guest list and realising just how many friends and family you have, it can be hard to find venues big enough to invite everyone, but you wouldn't want to leave anyone out. Marquees are great for this, and it also means you usually have a blank canvas for whatever theme or décor you want. It also gives you flexibility for your wedding venue to be anywhere, as long as there's enough space. This often means you can party harder and for longer, especially if you're far away from any nearby buildings. You also get to enjoy the views and let in the sunshine during the sunnier months.
Here is a list of both venues that offer marquee wedding packages with their own marquees, and ones with beautiful grounds perfect for setting up your own.
Max Capacity: 180 | Estimated Price Range: £6,000 - £12,000
In the heart of North Yorkshire, Carr Mount Estate offers teepees for hire pitched either in the beautiful Yorkshire countryside or anywhere else nationwide. Style your venue however you want with the quirky interiors acting as a blank slate for your wedding. There are a variety of different packages available, with all including wedding essentials such as a firepit for that added cosiness, tables and chairs or benches, a dancefloor and fairy lights to uplift the mood.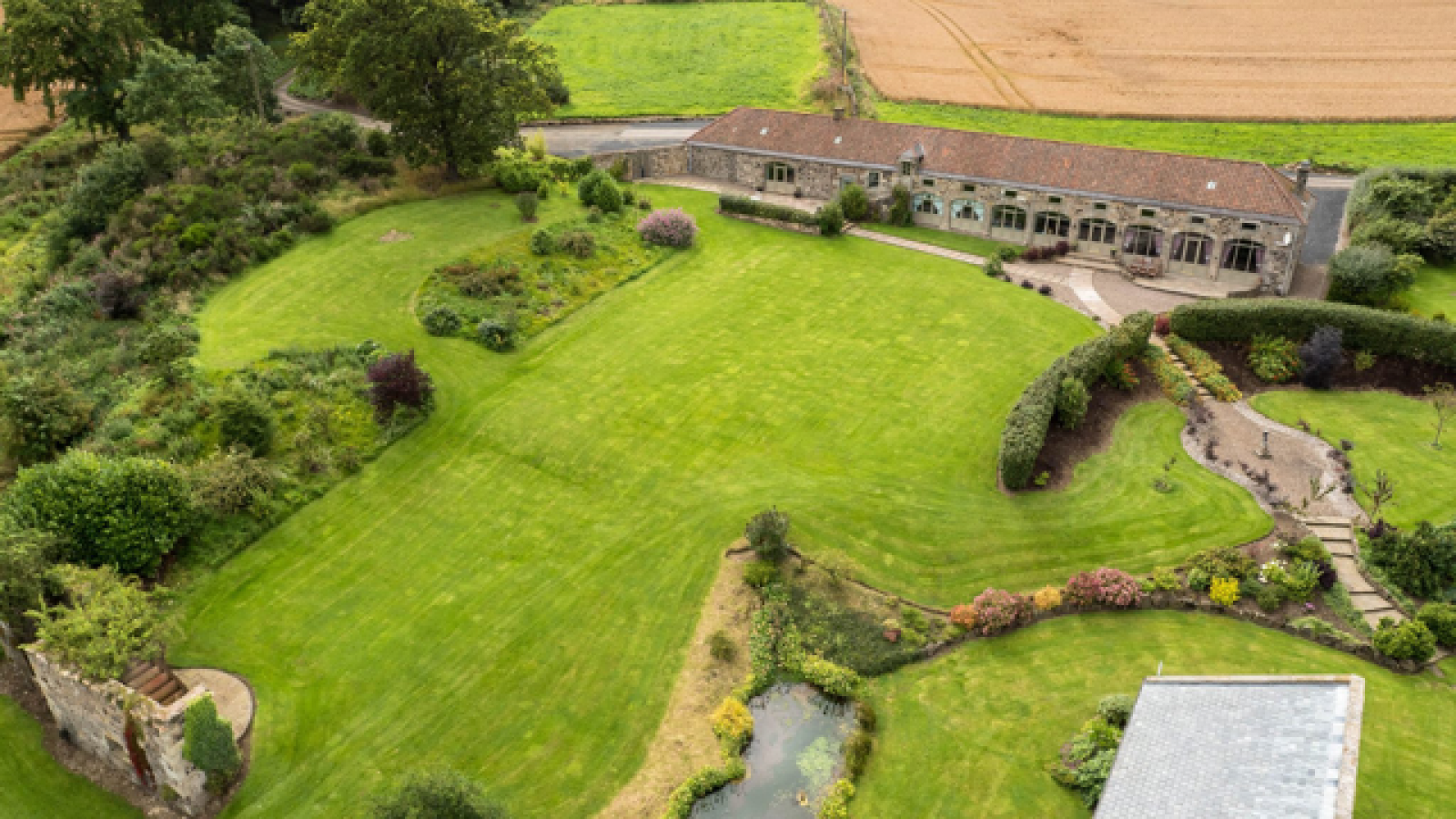 Max Capacity: 150 | Estimated Price Range: £2,000 - £4,000 total
Set in Fife, this beautifully renovated 19th century venue offers a peaceful and picturesque location for your wedding. Outside, the rolling lawn and pretty gardens are an ideal area for a large marquee or teepee should you wish to hire one. This space can be booked individually, or with the elegant Long Gallery and The Granary Hall, featuring a fireplace at its centre.
Max Capacity: 500 | Estimated Price Range: £4,500 - £12,400 total
Osmaston Park offers flexibility to have your day tailored to you, from the food and drink to the music and décor, all within the fully equipped and beautifully decorated marquee. The marquee features tables and chairs, carpets, chandeliers and the all-important dance floor, complete with star cloth above. The walls are transparent, so you can always see the stunning views that the Derbyshire countryside has to offer, surrounded by lakes and woodland.
Max Capacity: 500 | Estimated Price Range: £8,000 - £10,000 total
With panoramic views overlooking five counties, from the Severn bridge to the Shropshire Hills, this period house and grounds is a great location for a wedding. With the Grand Palace Yurt creatively inspired by the elevated semi-dome design of the Kyrgyzstani yurts, it boasts a breath-taking vaulted ceiling and ash wood poles. It has a full, solid timber floor throughout and a private space for performers and musicians. Plus, this is a no-corkage venue.
Max Capacity: 120 | Estimated Price Range: £65 - £120 per head
York House, located in the heart of the North Yorkshire town of Malton, is a 300-year-old building, with a marquee on the grounds of the Talbot Hotel. Food is one of its major selling points, with produce being grown and cooked at York House, which is great if you're a food lover. The Talbot and York House boast huge gardens and landscape for you and your guests to enjoy.
Kelmarsh Hall and Gardens
Max Capacity: 500 | Estimated Price Range: £4,200 - £9,650 total
Nestled in the Northamptonshire countryside, this stunning Palladian style country house has plenty of elegantly decorated rooms for hire. It also has a space for your hired marquees on the south lawn, where you can still admire the beauty of the historic house. Its tranquil seclusion means you can dance the night away and enjoy all Kelmarsh has to offer.
Ramside Hall
Max Capacity: 400 | Estimated Price Range: £4,800 - £15,000 total
Surrounded by 350 acres of grounds, Ramside Hall has plenty of modern facilities that can make your wedding extra special, including a spa and two 18-hole golf courses. Within the beautiful grounds, there is a Summer Marquee available from May to September. It features stunning chandeliers, chivari chairs, heating, a private bar, a private patio and its own dancefloor – everything you need to have the day of your dreams.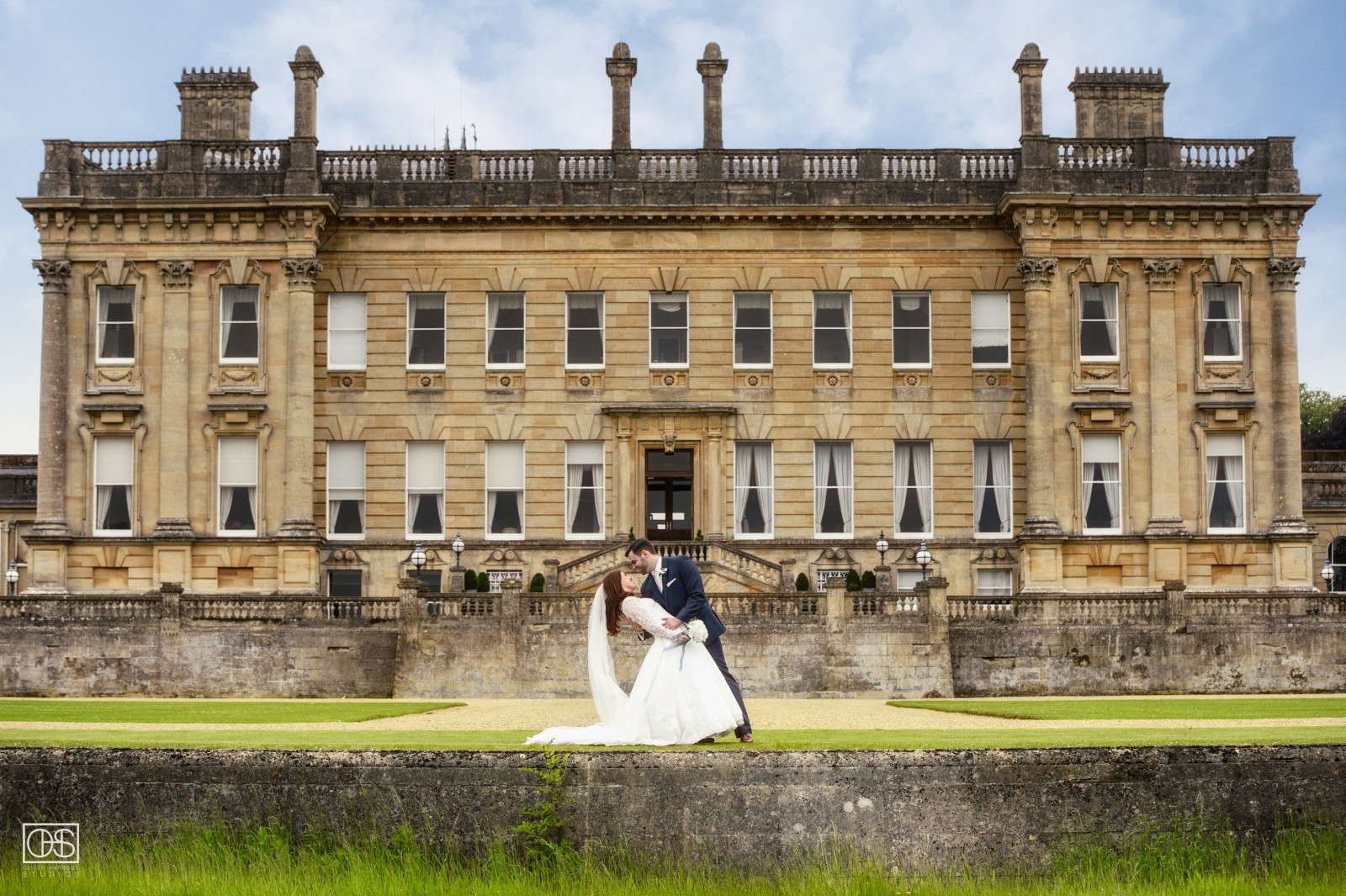 Max Capacity: 1000 | Estimated Price Range: £90 - £135 per head
Heythrop Park in Oxfordshire offers two different luxurious venues: the 18th Manor House and The Crowne Plaza Heythrop hotel complete with Moroccan Gardens. It also offers its own marquee, named Archery Suite on the Lawns, perfect for large and lively weddings with the idyllic views of the lawn and Manor House as your backdrop. The resort also has 350 bedrooms on-site, great for those wanting to party and not worry about driving home.
For those with a plot already, but looking to hire a marquee, here are a couple marquee companies who'll be able to help you out on your big day:
Based in Somerset, Universal Marquees have an extensive range of high-quality marquees and accessories to hire, including flooring, heating and lighting – all important to making your wedding comfortable. From bespoke interiors to sparkly dancefloors, the Univeral Marquees team will work with you to create a wedding worth remembering.
Papakata is an experienced tepee provider and exclusive supplier of Sperry tents. Both types of tent are spacious and flexible and bring character to your wedding. Teepees can be joined together for large weddings with plenty of guests, whereas Sperry tents come in different sizes. Papakata will work with you to decide from their range of interiors and furnishings, plus adding those personal touches like a French oak wine barrel, or a giant mirror ball or maybe even a floral chandelier.