Wedding Gifts with a Little Festive Spirit!

It is definitely the most wonderful time of the year here at Prezola! After collating thousands of gift lists for all our lovely couples, it's our chance to wind down (slightly!), enjoy all things festive and spend time with family and friends.

If you are having a winter wedding it is a fabulous opportunity to add some sparkle and glamour to your gift list and to collect a few festive accent pieces or even a whole dinner service that can play host to your turkey and tinsel year on year.

Here are a few of my favourite seasonal goodies to hopefully inspire you…..


The 'Christmas' Dinner Service.

After 20 years of marriage I am still in need of a matching Christmas dinner service and have recently had my eye on the gorgeous 'Winter' range from Sophie Conran for Portmerion. With its simple and traditional white, red and green design it is sure to stay on trend for years to come. A new addition to the range this year includes a winter print turkey platter which, if you add only one item from the range, would complement any plain white dinner service.



Make It Metallic.

If you love glassware and are looking for a matching set that won't break the bank, look no further than LSA International. Recycled and vintage has been the buzz word for glassware this summer, but this this time of year is all about the metallics! Think copper and gold to bring warmth and a touch of glamour to your Christmas table.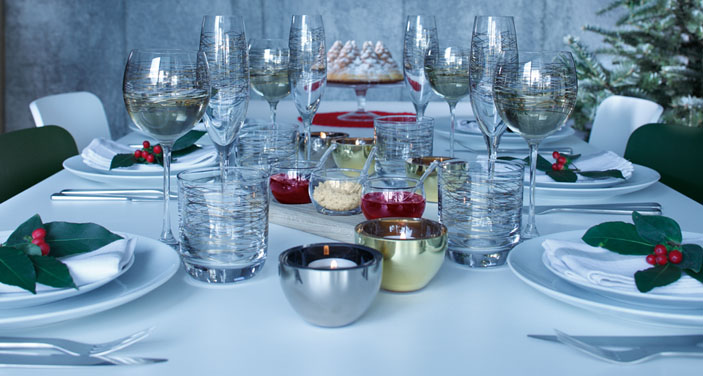 Cool Blue.

For those couples who prefer a more minimalist look the Sophie Allport Winter Woodland Collection is perfect. From table runners to napkins, alongside mugs and jugs, this set is perfect for a yuletide afternoon tea. Just add mince pies (and yule log and christmas cake…..)!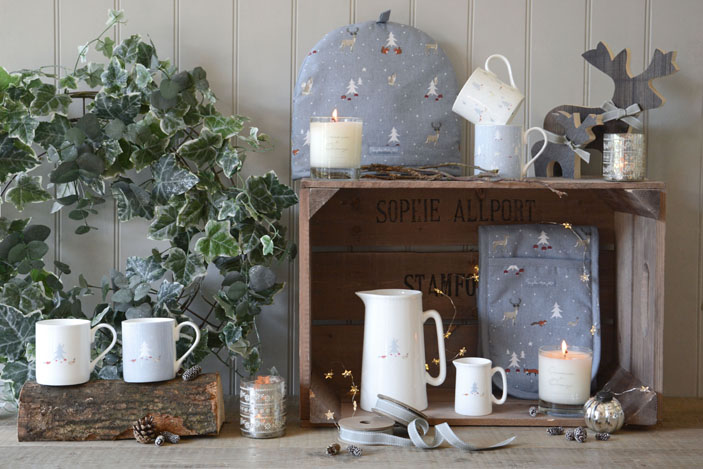 Eastern Promise.

If you are looking for something a little less obvious then OKA have the perfect serving platter that could be used all year round. With its rich jewel colours the Marrakech plate is perfect for bringing some depth to your dining table. A tasselled napkin tie adds the perfect finishing touch.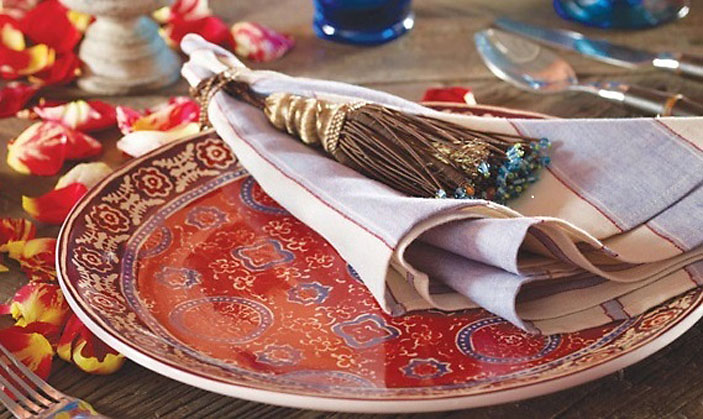 DIY!

If you like adding your own personal touch to the seasonal dinner table then napkin holders are a great place to start. Tree decorations, such as baubles make the perfect napkin ties and really add that festive touch to any plain coloured napkin. I'll be adding the rustic touch this year, with these lovelies from Nkuku - they'll match my Sophie Conran dinner service perfectly!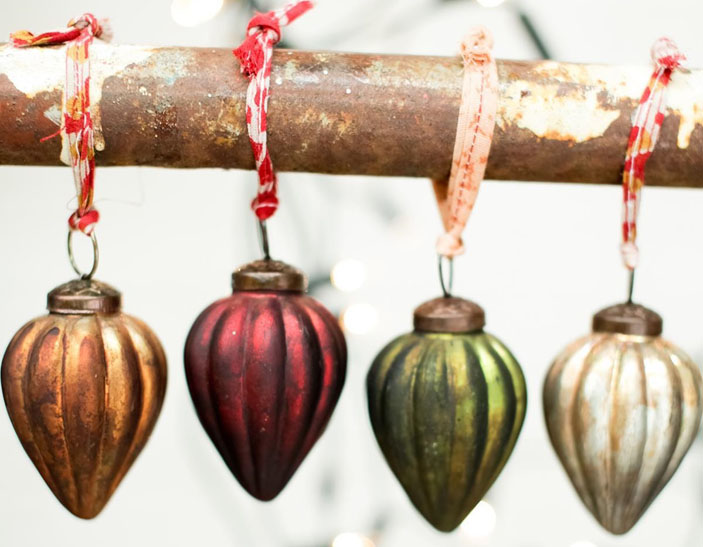 The Wine Lovers.

We think of this as a piece of art – the Hop and Peck wine bottle holder. Sleek and stylish, this wooden wine rack is handmade from solid oak, and is sure to add an elegance to any table top or surface. It can typically store five bottles, but as they stack, 12 is entirely possible. Solid and sturdy even with a bottle perched on one end this is the perfect wine lovers wedding gift that won't just be for Christmas!