Quiz: Deciding A Surname After You've Said 'I Do'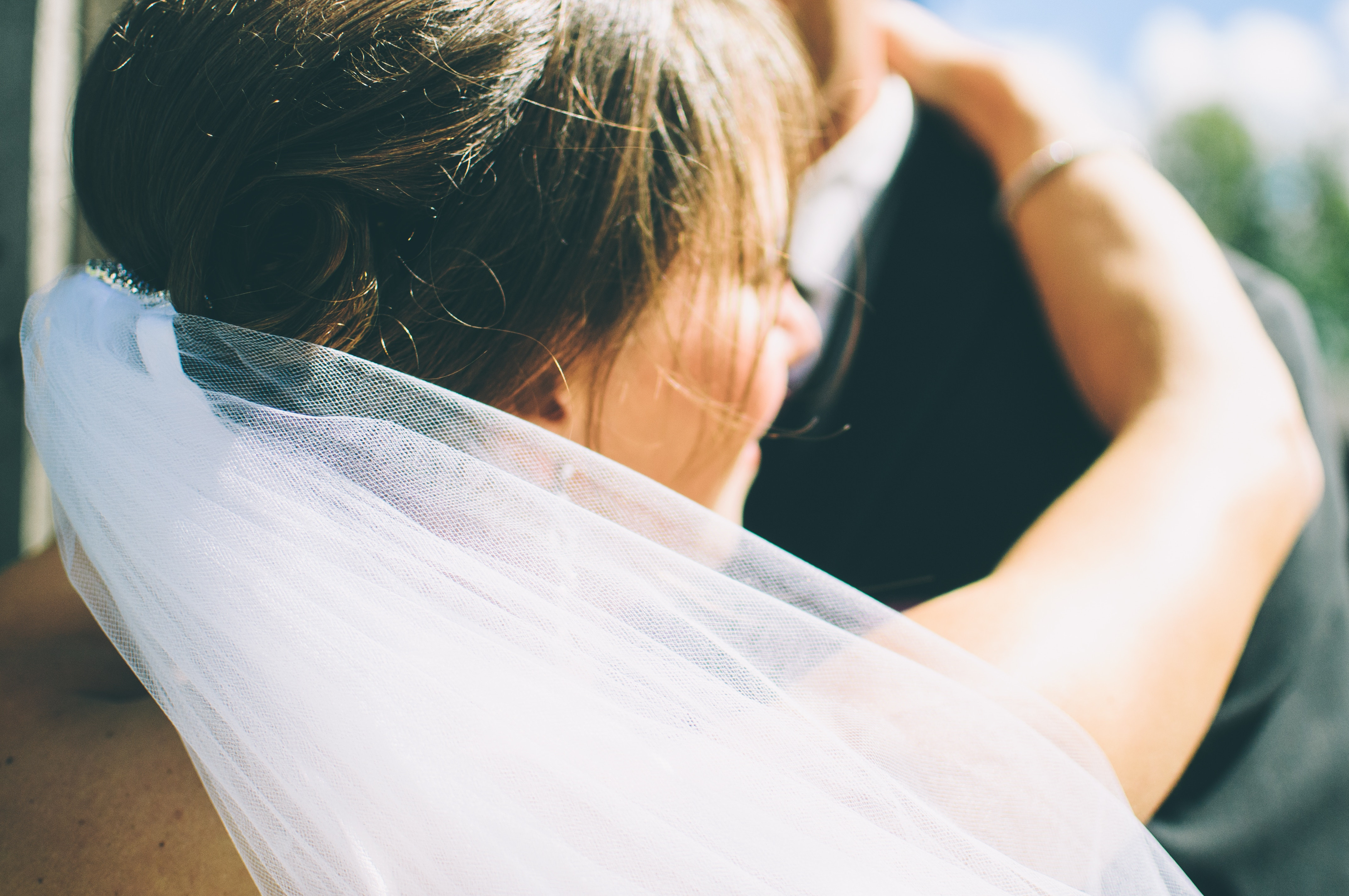 The vast majority (80%) of modern brides will uphold tradition and assume their husbands surname upon marriage – but an increasing number want to consider their options and weigh things up before deciding what they'll be called after the big day.
Brides-to-be (or grooms, for that matter) considering the 'name change after marriage' topic can find themselves torn with conflicting rationale and emotions when deciding whether to stick, twist or merge surnames.
Explore below why we're so attached to our surnames, some of the options now available to us and then don't forget to take the quick quiz to decide what your preference most likely is.
P.s If you do decide to change your surname, we encourage you to check out our friend, NameSwitch, who can help make the process simple and hassle free!
Links to Past, Present and Future
Your maiden name provides a link to your family, your heritage, your career and life to date– undoubtedly difficult things to lose touch with. A lot of women take pride in their family history and have a strong desire to honour their birth family by keeping their name.
Meanwhile, the argument for the other side of the debate is equally as reasoned - your married name often represents a link to your future; your new family unit, the life you'll create as a couple and ties to any potential future children.
Taking your husband's (or wife's) name is a way to create a new family united by one surname, and many couples see it as their 'team name', especially if they plan to add mini-team members further down the line.
Consider alternatives
The last decade has seen rise to a number of alternative approaches that for many offer a perfect compromise and can seem more in keeping with the balanced equality we expect in our marriages today.
Gone are the days that the double-barrel is reserved for the posh polo playing lot – it has become more popular than you might think. It symbolises equality yet also respects tradition – favoured by those with a have a deep-rooted heritage that they want to preserve, particularly if they represent the end of a family line.
An increasing trend amongst modern newlyweds is the creation their very own new name by either fusing their surnames (known as meshing) or choosing a new moniker that they identify with as a couple - effectively co-creating Part Two of their life story.

The Right Decision – For The Right Reasons
Ultimately, what your name connects you to is a personal perception and will be different for each and every couple. The reasons for keeping or changing your name are as varied as couples themselves, and all are equally valid. At the end of the day, it's a personal decision and one that you need to feel comfortable holding for the rest of your life, as the coming chapters unfold.
Whether you choose to keep your maiden name, twist to take your partners name, or merge surnames, the decision should be based on what feels right for you and not based on how you feel about paperwork.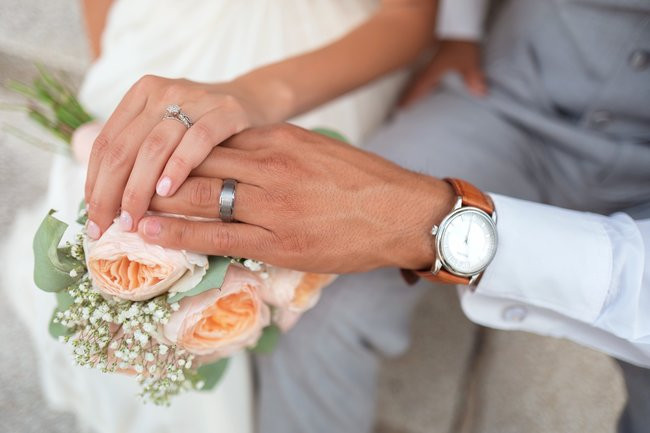 Take the Quiz
So you've learned about the options available to you, but which one would truly suit you best? Take our quiz below to find out what your next course of action should be.
1. You are really quite attached to your surname and it's become a part of who you are, with nicknames often being formed upon it. Do you:
a) Want to remain with your surname and can't imagine it being anything different.
b) Consider using both your surname and their surname at different times, perhaps remaining with your surname at work and then using their surname around friends.
c) Just decide to change so that going forward your whole family have the same surname.
2. Your maiden name is unique and a bit different whilst your new husband's surname is quite standard. Do you:
a) Let him know it's really not personal but it would be your preference to stick with your surname.
b) Consider double barrelling the surnames to get the best of both worlds. You would take his name but get to keep your own too, creating a new longer surname for either both of you or just yourself. You may also consider keeping your maiden name as a middle name (you'll need a deed poll for this).
c) Compromise and take his name to keep things simple and embrace your future with his family name.
3. You're planning to have children at some point in the future, would you be of the opinion that:
a) They can have different surnames to you or your other half, you don't see it as an issue.
b) A double-barrelled surname might work, but you'll need to have a think.
c) They should have the same surname as both parents so everything feels more unified.
4. You have grown quite the career under your maiden name over the past few years. Do you:
a) Feel it's important to keep your maiden name for that exact reason.
b) Consider just using both, keeping your maiden name for your career and use your new name the rest of the time.
c) Just change your name, it's good to let everyone know you're now married and you have no doubt your career reputation will stick with you regardless.
5. You consider yourself a feminist and part of you feels this whole 'taking their name' thing feels a little archaic and outdated. Do you:
a) Let your partner know why you are apprehensive about doing this and ask him how he would feel doing it. how you feel and gauge whether he would be open to taking yours.
b) Think about blending (meshing) your surnames so that you can create a completely new, and united one.
c) Decide it's just a harmless tradition and that it doesn't impact your values as a feminist.
The Results
Mostly A's
You're really not keen on the whole idea of taking your partner's name and you need to have a sit down with them to discuss where you stand on things. Your partner will have their own thoughts too – they may even be open to changing – so it's good to face this head on. Read the NameSwitch Blog to assist you with considering the options available to you.
Mostly B's
You've had a little think about it already and you are open to trying something new and different and don't mind a compromise. It's not something that's a really pressing issue right now but you are a bit confused about how you might go about exploring these options. NameSwitch are happy to help explain the options and are a hassle free and fast name changing service that can be done all in one go. Download a free checklist to pop into your planner.
Mostly C's
You've pretty much made your decision that you are happy to change your surname. You've looked at the pro's and con's with your other half and have already created a list of a few people to notify. To help you get the whole job done swiftly, NameSwitch will be your ultimate planning companion. You have the ability to write in an effective date in the future on all your forms, letters and instructions so you're ready to press go as soon as it's official.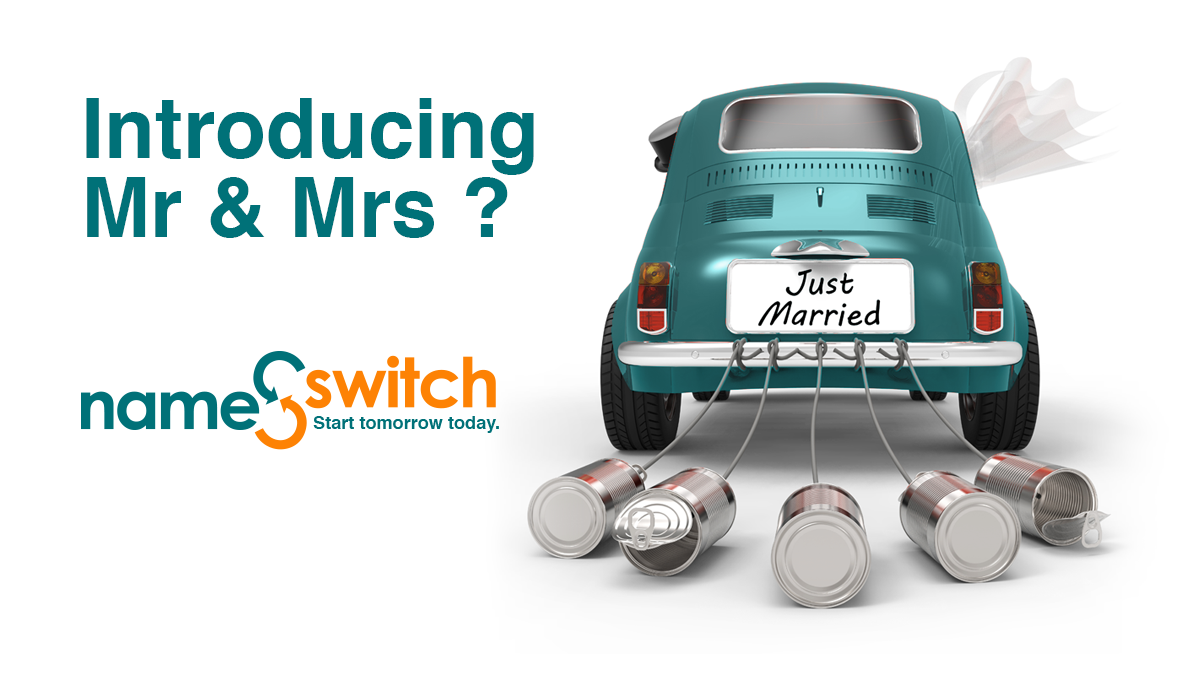 NameSwitch was established to help take the effort out of making the change, by making the process as easy as possible for you and saving hours, or even days, researching policies and processes, writing letters and filling out forms. We use smart, secure automation to populate the forms and letters you'll need to send out to change your details so all you need to do is sign them and pop them in the post.
It's a new service to the UK that makes it easy to let government bodies & companies know about the change – whatever decision you've made.
In 3 simple steps you can blitz through the Name Change Maze by:
1. Choosing who to notify from hundreds of UK companies and government bodies.
2. Entering your details once. Our unique automation completes the forms for you.
3. Downloading, signing & sending your completed personalised letters and documents.
As a valued member of Wedding Planner you are entitled to 10% off - simply quote WEDPLANNER at checkout to receive 10% off the ePackage or WEDPLANNERPRINT to receive 10% off the Print Package.
This blog post is written by Guest Blogger Cécile Mazuet, the founder of NameSwitch. Throughout the coming months, she will be providing you with insights and ideas to help you navigate through the name change maze.