An Expert Guide to Saving Money on Your Wedding Venue
So you're doing your wedding venue research online, pinning away at those Pinterest boards when you realise that in fact a lot of these venues are way out of your budget - better start lowering your expectations, right? We say not, and Country House Wedding Venues agree with us too. You can have the venue you've always wanted, you just need to be a little bit clever about it - today CHWV share with us their top tips for getting you there...
"At CHWV, we know that the only thing better than finding the perfect wedding venue is getting it at a great price! We wanted to share some of our top tips with you for keeping those budget-breaking costs down when it comes to saying 'I do' to a venue.
1. Tie the knot on a weekday or Sunday
Nearly every venue will have different prices for different days of the week, and you could make a considerable saving by choosing a midweek or Sunday to hold your wedding.
2. Prioritise!
Do you really need that venue which offers everything imaginable for your big day? Compile a list of priorities and work out what will make your day complete and what you could do without. It might open up a lot more venue possibilities.
3. Choose a venue that looks great as it is
You can save a small fortune if you pick a venue that you don't have to decorate much. There are plenty of beautiful barns and stylish country houses out there so let their amazing décor do the talking!
Image courtesy of Andrew Millard Photography
4. Avoid peak season
More often than not, a summer wedding will make a bigger dent in your wedding budget, so pick a different season and reduce the price. A great deal of wedding venues will be just as magical in spring, autumn or winter, if not more!
5. Keep the numbers down
One of the biggest costs involved in hiring a venue is for the wedding breakfast and by being a bit more selective with your guest list, you can stand to make a substantial saving.
6. Get clever with catering
You can always do away with the traditional (and expensive) three-course wedding breakfast and opt for something more informal that costs less. A summer barbeque or hog roast would be a great way to do both.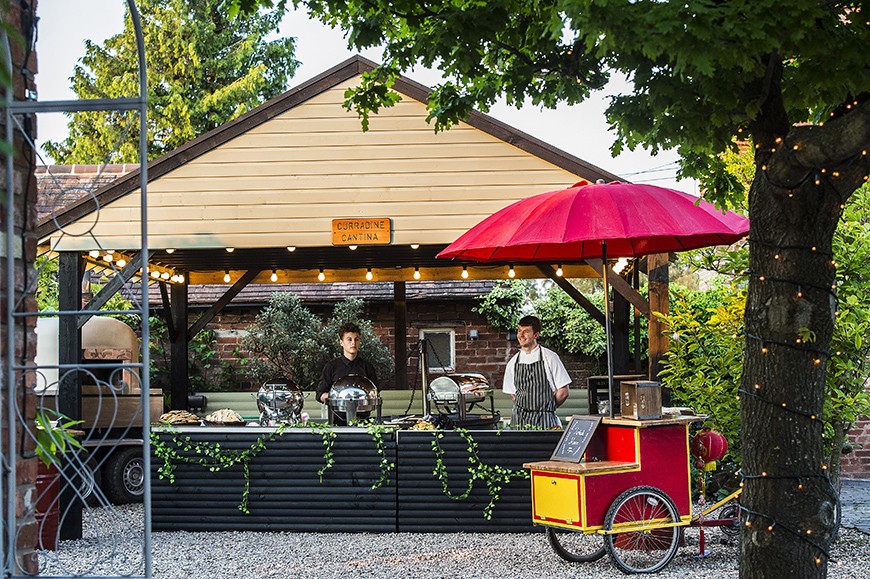 Image courtesy of Paul Willetts Photography
7. Book late and grab a bargain
Good things come to those who wait! Many venues will often cut their prices on remaining dates that aren't too far away, so if you are willing to delay booking and are reasonably flexible, this would be a great way to save some serious wedding budget!
8. Don't be afraid to DIY
The cost of decorating your venue can easily spiral out of control so keep the prices down by getting creative and doing it yourself. It might take a bit of time but that feeling of satisfaction after you've put the effort in is definitely worth it.
Image courtesy of Ed Brown Photography
For plenty more ideas and expert advice, make sure you check out our blog and be inspired!