Outdoor Weddings - Be Brave!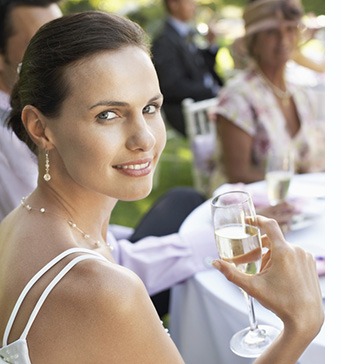 Are you planning the perfect, summer wedding? The sort where everyone wears gorgeous, bright dresses and the days are long and warm. If so, follow this advice to ensure you have your dream day.


Getting started


If it is a summer wedding, prepare for both good and bad weather. Especially in UK, the weather can be so unpredictable here!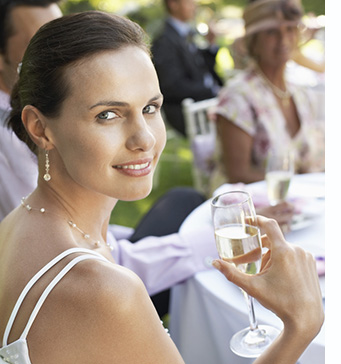 If it turns out to be a really hot day then be prepared. Have your ushers give guests bottles of ice-cold water, as they are seated, and ensure that all guests have sun cream with them! It's a good idea to have some on standby in case.

Some venues may provide a canopy or marquee. If they don't, ask them if they provide electric fans. A novel option is to have your order of service printed on something suitable to use as a fan!

However, should the forecast predict rain, the ideal venue should have other options for you: either move the ceremony to a room inside or provide a tent or marquee. Again be prepared for this- you might want to organise lap blankets to be on hand, or rent portable heaters.

Venues able to provide outside marriage ceremonies, may suffer from windy conditions. It is always good to check with the venue beforehand.

It is also vital to check and make sure that everybody will be able to hear. Ask your venue if they can provide a sound system with clip microphones for the bride, groom and officiate. You could always have your musicians arrange this for you.

Choose a venue and caterer experienced in delivering food, no matter what the weather conditions. For example, a prawn cocktail must be served chilled and a meat course needs to be piping hot by the time it reaches your guests. Ensure they work at the highest of standards.


Tips for getting married outdoors


If the weather is said to be sunny then try and organise your wedding seating so that the sun will be on your guests' backs rather than in their eyes.

If terrible winds are forecasted then brides should try and avoid light fabrics, like chiffons and silks, for the bridal party dresses. Perhaps choose the veil and headdress carefully too… a long veil may become quite unmanageable!

It is wise, at the outset, to explain to the dressmakers and hairstylist that it is to be an outside wedding. This means the worse of weather conditions will be compensated for- who knows what the weather will be like months down the line?

Your location will probably offer superb views so you won't want to overdress the occasion. However, visiting the location the week before will enable you to see that the lawns are mown and the flowers are in bloom. If it is not as colourful as you want, there is time to supplement with potted plants, arches and trellises.

Other Timeless Advice you might like to read:
'Wedding Catering.'
'Your Reception- Choosing The Venue.'