Wedding Catering: What Drinks To Serve?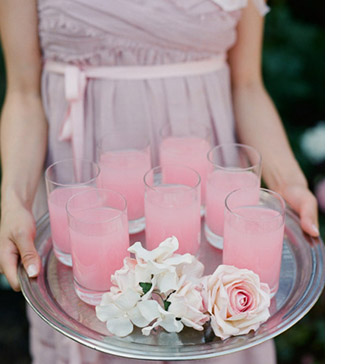 You're getting married and all your guests are excited for the after party, the question is… what drinks should you provide or how much do you need to get? Supplying the drinks for your wedding can seem like a challenging task- people have different tastes, some people like champagne whereas others couldn't think of anything worse! Use these tips and tricks when buying your wedding drinks; we hope that they will help you come to a decision that suits all… cheers to that!
The cost of drinks
The drinks with your meal may be included in the cost per head, charged by your reception venue or caterer. This may work out more cost effective than supplying your own drinks, especially if this incurs corkage charges. Talk to a Wine Merchant or your local off licence about supplying drinks for your wedding. They will not only offer you advice, but may also provide bulk discounts, sale or return deals, free delivery and maybe even glass hire. If you want to supply your own drinks then check with your venue if they do have a corkage fee. Make sure that you keep each cork, so you can accurately work out the overall price. Check the prices of bar drinks at your reception. Some guests could be disgruntled if drinks are overpriced and it could be best to let them know beforehand. If you are organising a mobile bar for non- licensed premises, make sure you agree on drink prices before the event. Check that drink prices will stay the same throughout the night too. Determine a 'drinks limit.' This will entitle guests to a number of free drinks and can be prepaid before the event. The hosts of the wedding usually pay for this so watch your budget, buy drinks you can afford!
What to drink…
Bubbly:
A cold glass of bubbly, a traditional celebratory drink! Champagne is a perfect drink to choose for welcoming your guests and toasting at your reception. But there are no reasons it should be kept to just that… why not start as you mean to go on and offer it to your bridesmaids and wedding party, whilst getting ready? Champagne can be very expensive, maybe consider sparkling wine or processco instead. For a better quality sparkling wine look for terms such as 'méthode traditionelle', 'bottle fermented' or 'méthode champenoise.' Wine can really vary in price so have a look around and find one that you really like the taste of. For those guests who want something sparkling, but are not drinking alcohol, you can replace the flute with sparkling mineral water. Nobody would ever know!
Beers and cider:
When it comes to choosing what beer or cider to provide talk to your partner, dad and any other significant male figures that will be attending the wedding. Settle on a drink that you know people will like. You could look for special ciders and beers, from all over the world, but most people would be quite happy with their local beverages, that they know they will enjoy!
Spirits:
There are no rules that demand you provide spirits for the guests. If you want to provide them, however, discuss it with your venue beforehand and only provide drinks that you can afford, within your budget.
Wines:
If you have chosen to serve wines at your reception, consider the following… what time of the year are you getting married and what meat will you be serving? Red meat goes with a red wine and white meat, or fish, tends to work better with white wine. If you are providing more than one course, it usually works better if you progress from white to red. By pairing food and drink, correctly, it can help enhance the flavours of both. Talk to your caterers about what they suggest. Considering the time of year that you are getting married is also important. Winter weddings work well with deep, stronger reds, whereas summer weddings work great with crisper, lighter wines.
Non-alcoholic:
You should provide a range of non- alcoholic drinks. This could vary from Coke to flavoured water… it's always best to provide that little bit extra, you never know who will want something alcohol free, especially when a guest has had one too many! A great idea is to make up a fruit punch; this will look good in a glass and is a more inviting than drinking water.
How much drink should you provide?
Here is a rough guide to the amounts needed… Sparkling wine or Champagne: 6 glasses per 70cl bottle – two glasses per head. Table wine: allow approximately half a bottle per head. Non-alcoholic and tea and coffee: these should all be available throughout the day.
General serving suggestions:
A pay bar is acceptable, on your invitations you could state, "pay bar after 7:00pm." Or you could set a 'drinks limit' behind the bar, after which your guests buy their own drinks. Have two bottles of white wine to every red.
Banner image courtesy of: Jesse Chamberlin of Labor of Love Article image courtesy of: Austin Warnock