10 Ideas to Make Your Wedding Stand Out!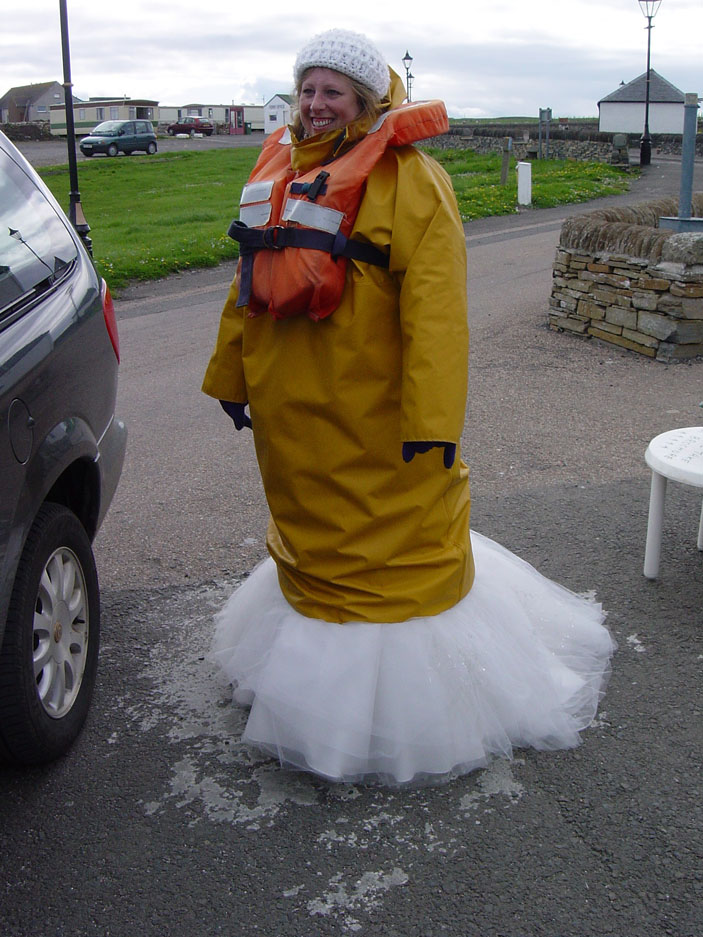 How do you stop your wedding blending in with everyone else's and create a day that people will remember? After attending several weddings on a yearly basis, they can start to all look a bit samey…I began to wonder if it was my wedding day, how would I make things a little different? Here are a few of my ideas, feel free to comment and share your- creativity is the key so put your feet up and have a think!

Top 10 ideas to make your wedding stand out from the rest:


1. Is it a bird?..Is it a plane?..

Why not opt for an untraditional arrival at your wedding venue or reception? Arrive in style by boat, on the back of a vintage motorbike, hot air balloon or a bicycle made for two!

Bride on her way to a waterside ceremony!!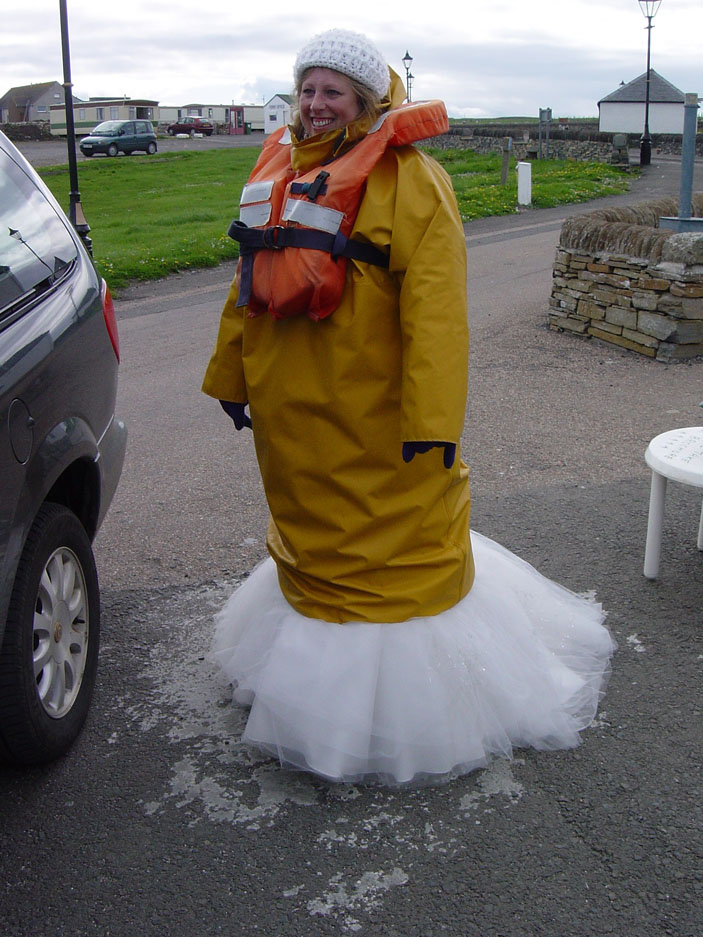 2. Select a WOW venue

Your venue is one of the biggest decisions surrounding your wedding. There is more choice than ever out there so the only limit is your imagination. Select a historical property, a place with a special significance or go all out and head for something completely unexpected.

Solent Forts, the most unique wedding venue in the world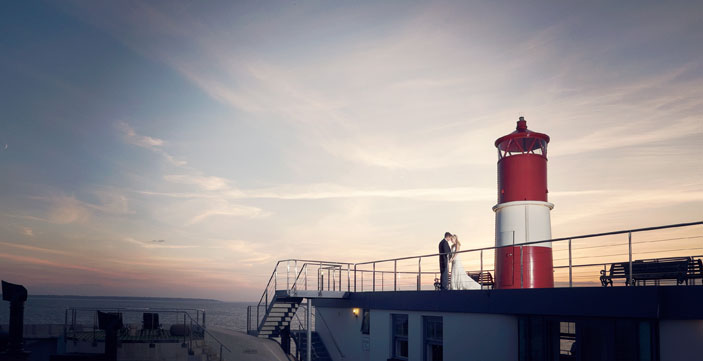 3. Start your celebration with a bang!

Popular in the USA, rehearsal dinners are a great way to get everyone in the wedding spirit and kick start your celebrations. Have a think about day before activities for the Bridal party- clay pigeon shooting for the guys? And champagne afternoon tea for the ladies?

A stunning rehearsal dinner at Kinnettles Castle in Scotland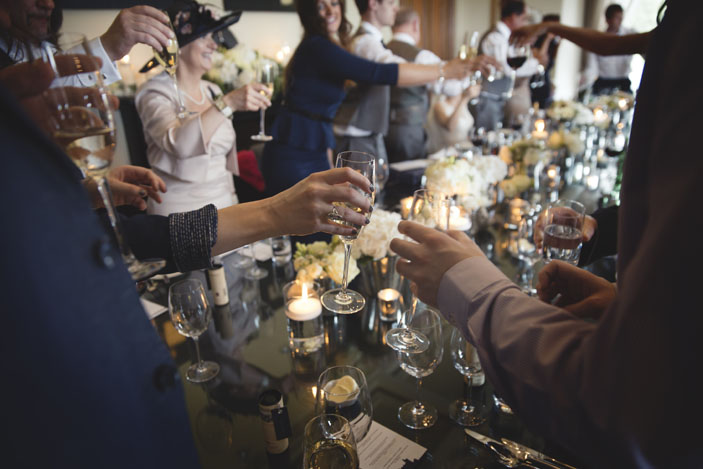 4. "Cheeeeeeeeese"

Your wedding photographs are something that are going to be seen for years to come, as well as making sure the shots are timeless…why not have a little fun and make them quirky. Styling your photographs can create such fun pictures that you will treasure for a lifetime and guests will remember a wedding that had a special significance to the Bride and Groom and reflected their personality. So wear his and hers biker jackets over your outfits, opt for some funky footwear and be yourselves!

Heidi and Wayne's gorgeous styled wedding photography at Chateau Rhianfa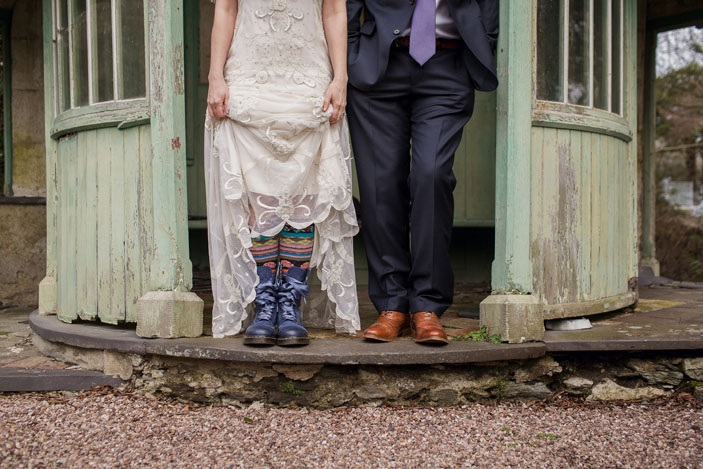 5. Personalise your menu

Get creative with your menu and make it personal. At Stephanie and Ian's recent wedding at Stanbrook Abbey, they asked for something a little different. Stephanie had grown up working in the family fish and chip shop (and still does) so we created their very own "Allsop's chippie" for all guests to enjoy posh fish and chips! Don't be scared to get creative and make it personal to you!

"Allsop's fish

and

chips" at Stanbrook Abbey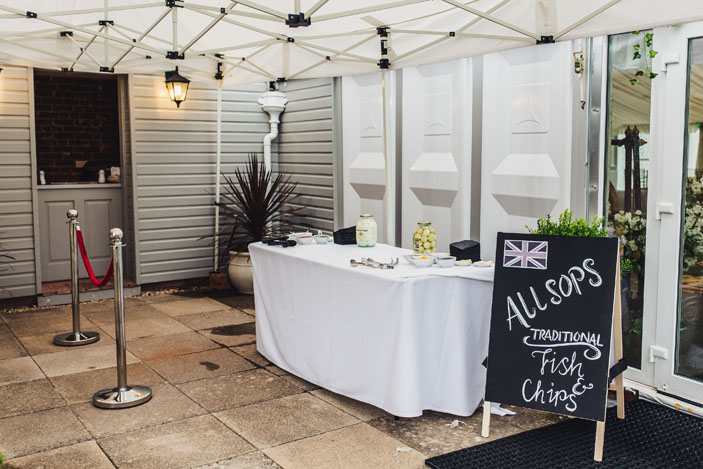 6. Surprise your guests

Your guests will have gone to lots of weddings – make yours stand out from the rest and deliver a surprise! Bagpipers to lead the procession through to the reception, acrobats performing tricks, or even a dance teacher instruct your guests on Salsa, Tango, Street Dance – the possibilities are endless!

Ackergill Drummers at Scottish Wedding Banquet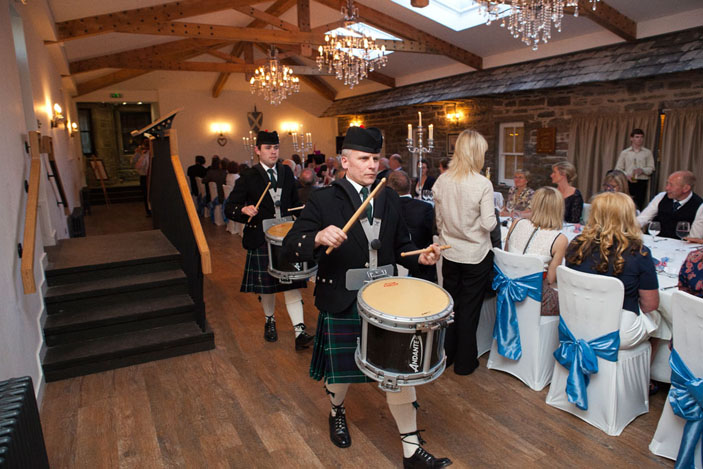 7. Put your guests at ease

Weddings can be overwhelming for both guests and the Bride and Groom. The last thing you want to be worrying about on your big day is guests feeling uncomfortable, so let your party truly relax after an emotion filled day in a cosy atmosphere with all the traditional home comforts.

A home from home experience at Ackergill Tower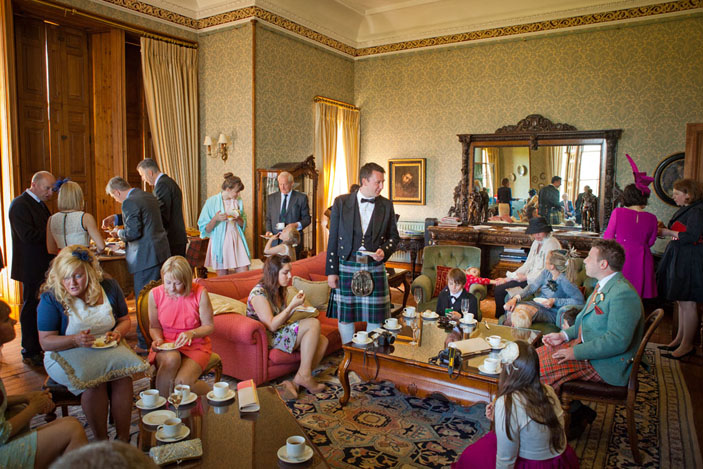 8. Signature cocktails

Cocktails are always a fun option. Creating a cocktail menu of delicious drinks that relate to you both is an easy way to make your wedding personal. Display the menu so guests understand the relevance of each choice. I think mine would be a "Honey, I Do" Honeydew Martini!

Personalised cocktails for all to enjoy!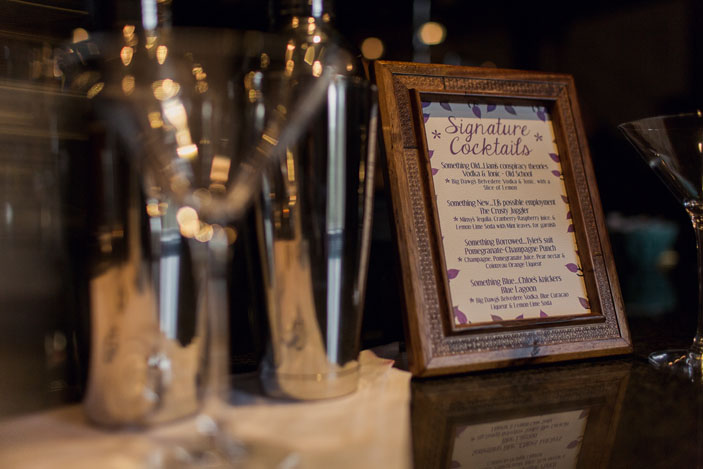 9. Personalise your playlist

As well as featuring songs that have special meaning for the both of you, why not include a mixture of tracks to ensure that none of your wedding party feels left out? Perhaps add an option to your RSVPs encouraging guests to submit a favourite song. Feed these back to your DJ who can customise your playlist and keep the dance floor full all night long!

A fun evening reception at Carberry Tower, where the dance floor stayed full all night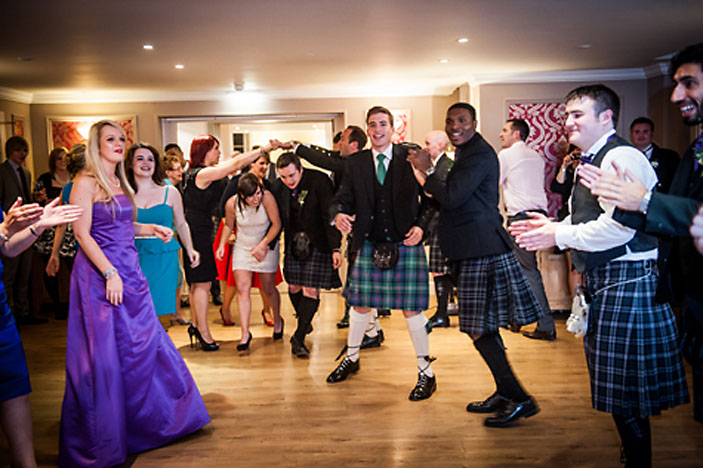 10. Make everyone a Photographer!

Leave disposable cameras on each table at the reception and let your guests click away! Some of the best pictures I've seen are the result of impromptu moments captured when the official photographer has their back turned!