Creative Wedding Video Ideas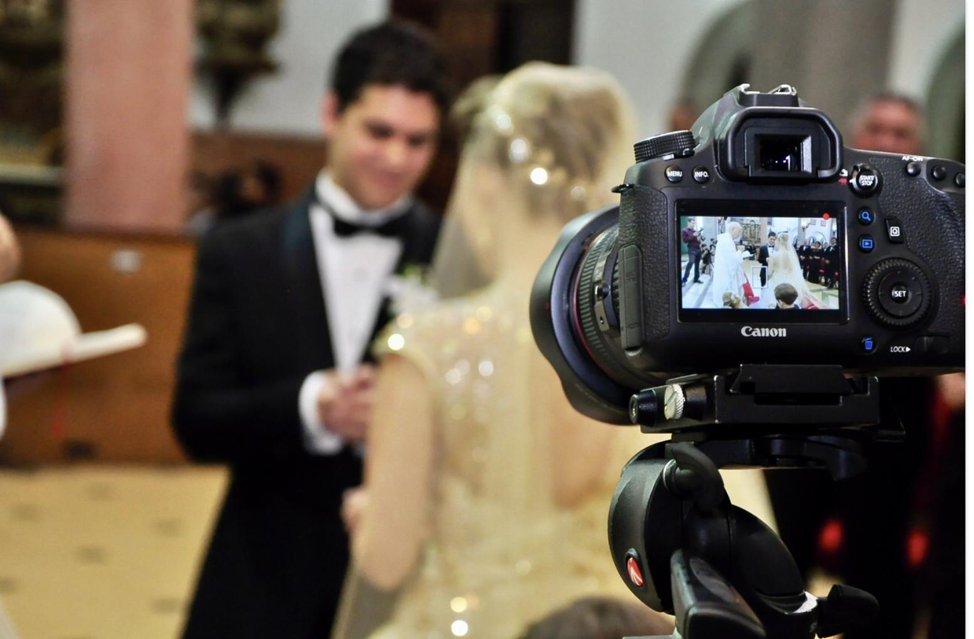 Creative Wedding Video Ideas
Numerous preparations and sometimes more than a dozen months of planning have been made to make your wedding the most memorable day of your life. It's obviously necessary to preserve these extraordinary moments, especially after all of the planning and preperation caried out. To do this, most couples hire the best photographers available, to capture the best and most magical scenes on their big day. To make your wedding more remarkable than ever, you can source a creative wedding video presentation. This incredible video presentation will give you the chance to cherish every important minute of your big day. This will add a more exceptional experience, not just for you, but for all of your guests.

It is highly recommended to find a wedding video service that can capture the best moments of your day, so it can be remembered throughout your life. If you are looking for video inspiration, here are some creative wedding video ideas that will make your day even more special!
SDE (Same Day Edit)
This video style is very popular right now at wedding celebrations. Because a very long video is a bit tiring for everybody, let your videographer take the best clips from the whole video of your wedding to be part of your programme, and be showcased to your family and guests. This short video will summarise your whole wedding ceremony and celebration. Usually, this kind of video is shown at the end of the programme so everything can be included. Being included in your same day wedding video and seeing themselves feature, right before ther eyes, will make your guests feel special.
Music Video
Do you want even more fun for your wedding reception? This style is one of the most hilarious videos that you can have on your big day. You can choose an exciting or upbeat popular song for this style. Videographers can help you create this music video, or you can surf and search online for more additional ideas to rock this style. This video can be shot beforehand, or during the actual ceremony; depending on your plans and on what scenes you want to include. Also, you can have your "cast" practice before the ceremony happens. This will give them time to prepare so they will be ready to be filmed. You and the other cast members can lip-sync and dance to make this wedding video hilarious and one of a kind.
Documentary Video
This style of a wedding video demands that every important detail, during your wedding, is to be included. A wedding documentary is the best video style to capture every step you have made to reach your big day. Experienced videographers can handle this style of video perfectly. You can set a meeting with them to explain the clips you want to be included and set the dates of your shoot. Documentary videos mostly include, but are not limited to, choosing the wedding venue, food and cake tasting, hen and stag parties, and gown and suit fitting. You can also add more highlights on the day of the ceremony.
Save The Date Video
The Save the Date video is perfect for announcing to the world that you are getting married! Instead of relying solely on your wedding invitations, you can give the extra mile with this style of a video. Many different and creative ideas are available online, but some couples do a spin-off of their favourite film characters and their lines. Videographers also add some animations to make it more realistic. Other couples choose to make a vintage style film and use different movie techniques to make it more special.
Proposal Video
More often than not, the husband-to-be makes this style of a video. This makes a fantastic tribute for the families of the couple. To make this perfect, the groom, with the help of many other people, will plan the surprise wedding proposal to his soon to be fiance. Equipped with hidden video cameras, the videographers will capture these precious moments. Sometimes, even the picking up of the engagement ring and the preparation of the materials and the venue is included in this style of video. This proposal video can be shown in the earlier part of your wedding programme.
These are just five of many wedding video ideas available out there. We hope that we have given you some inspiration that can help in choosing a unique and creative way of presenting your video to your beloved family and guests. Remember, regardless of the style you have chosen, what matters most is the captured memory that will last for a lifetime.
You may also like: Wedding Videos - Not Sure? Read On...