17 Of The Best Small Wedding Venues in London
There is something truly lovely about having just your very nearest and dearest surrounding you on your wedding day, with the chance to give each and every one of them your undivided attention. But it can often be a little tricky to locate a wedding venue that feels dedicated to an intimate wedding day and the last thing you want to feel is like you're rattling around in a venue too large. With focus on this intimate and cosy feeling, we have rounded up some of the very best small wedding venues in London that will feel tailor made for your day. From hidden gems tucked within hotels to venues that pride themselves on their intimacy, we have them all.
Dukes Hotel, Mayfair
Capacity: 60 for dinner (50 for ceremony) | Price: £95 - £130 per head |
With the chance to host your wedding ceremony and reception along with guest accommodation all in one luxurious location, Dukes Hotel is a wonderful spot for an elegant and classy wedding day. As the place where Ian Fleming allegedly coined James Bond's line 'shaken not stirred', it's no surprise this unique venue has previously been awarded Hotel of the Year and World's Leading Hotel of the Year. We're obessed with the gorgeous bright and romantic interiors, ideal for a wedding soirée.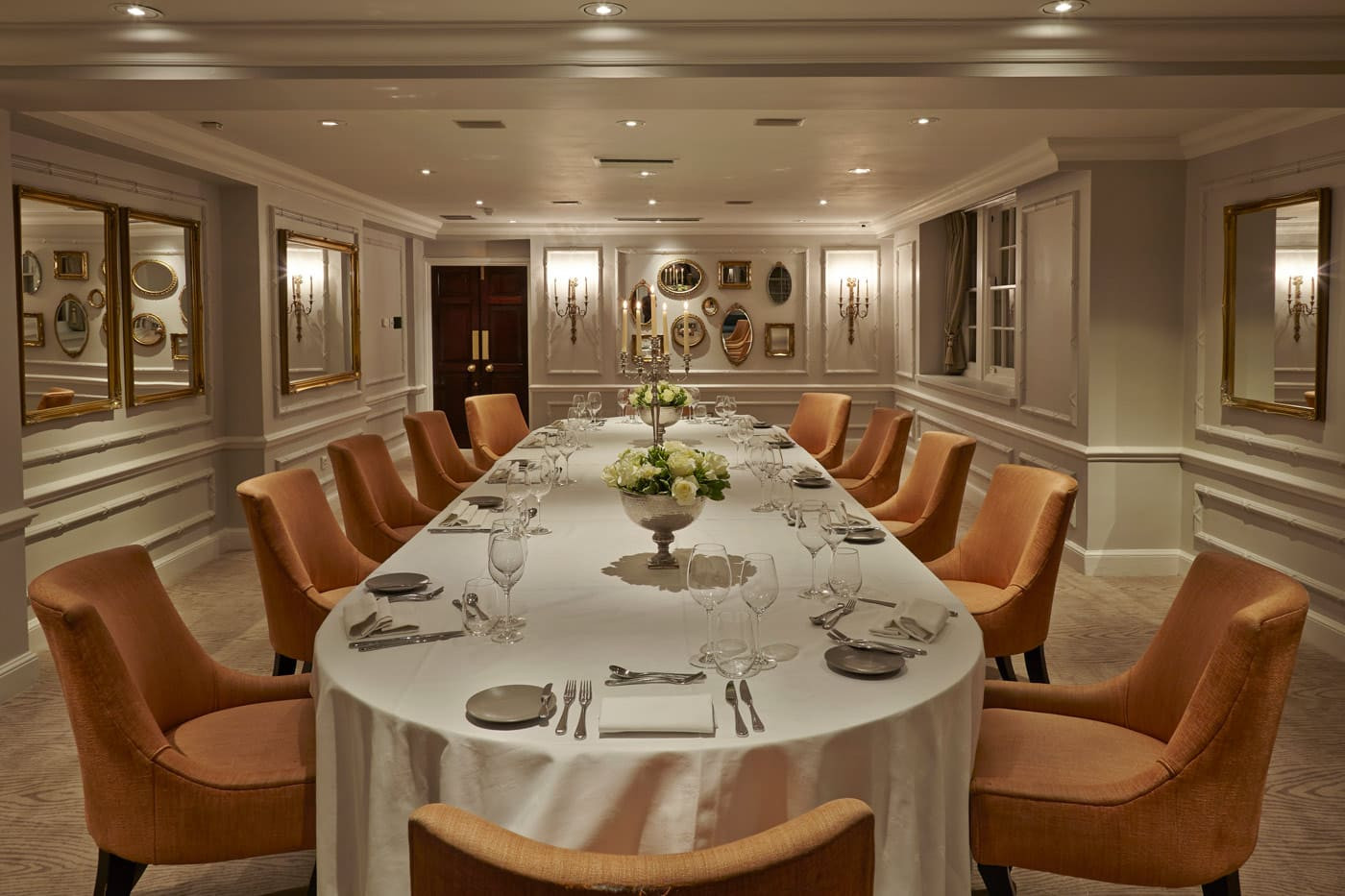 The Star Tavern, Belgravia
Capacity: 34 | Price: £25 - £40 per head | Explore Venue
Rich with history and all the cosy feels, The Star Tavern is a wonderful informal and relaxed venue to host your wedding guests. With the ability to take over a whole room, you can really made your mark on this lovely old English pub.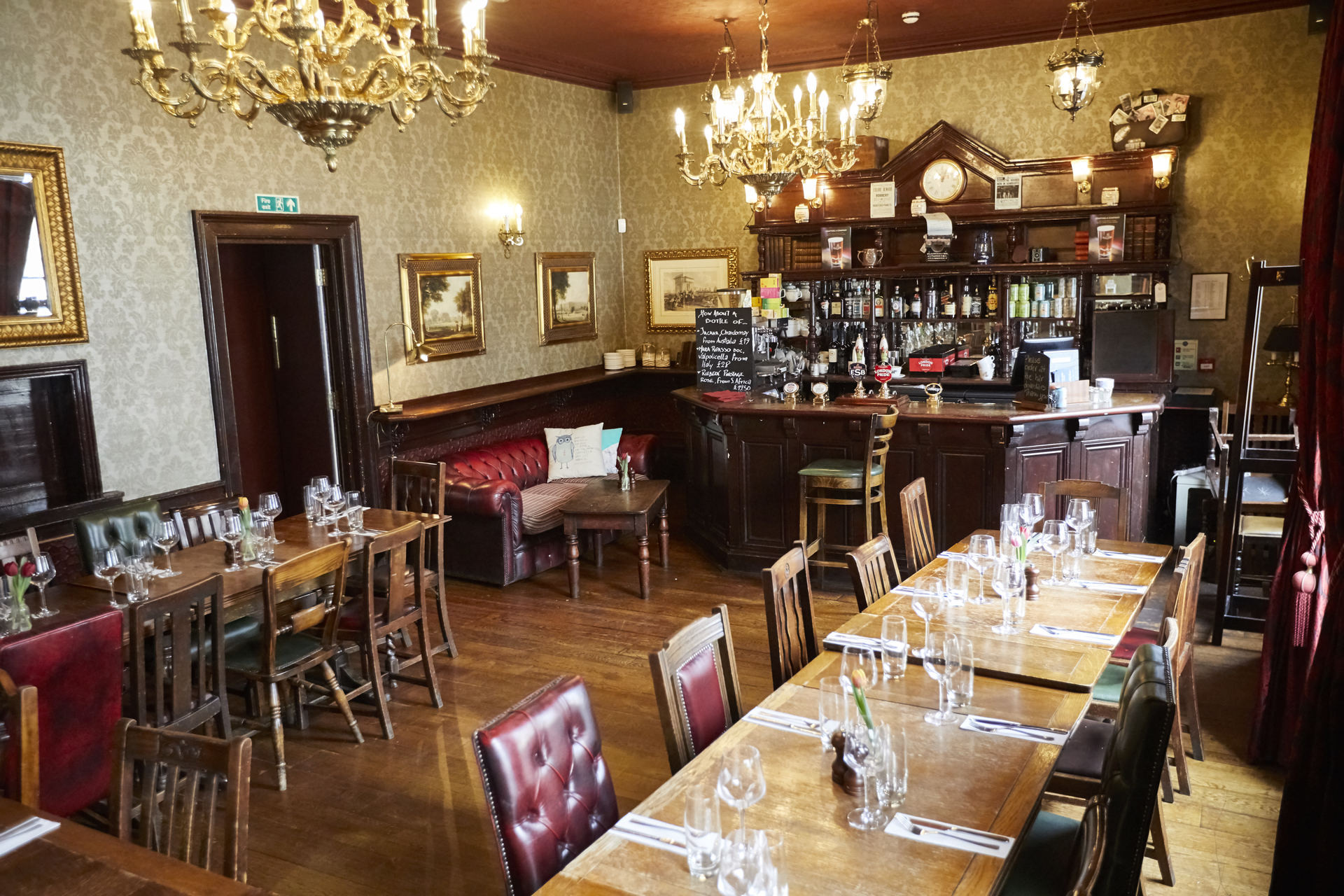 The Admiralty, Trafalagar Square
Capacity: 80 | Price: £25 - £50 per head | Explore Venue
Inspired by the decks of HMS Victory and located near Nelson's Column, The Admirality is officially the most central London pub so perfectly located for all your wedding guests. With flexible catering, they can cater for everything from finger food to a sit down dinner.
The Surprise, Chelsea
Capacity: 30 | Price: £40 - £70 per head | Explore Venue
Tucked away in the backstreets of glamorous Chelsea, this beautifully decorated pub floods with light through it's large Edwardian windows that look out on the pretty surrounding views. Add to this a chef who is known for his quirky flair and amazing palette, the food is wonderfully seasonal and creative and is the cherry on top to a modern city wedding.
The Refinery, Regents Place
Capacity: 100 | Price: £5,000 - £11,000 total | Explore Venue
Tucked away from the bustling Euston Road, The Refinery benefits from lovely views overlooking the peaceful Regents Place. With sleek and modern interiors that serves as the perfecy backdrop to a cool city wedding, the best bit about this venue is there is no venue fee. All they require a minimum spend but this can be put entirely towards a food and drinks menu you love.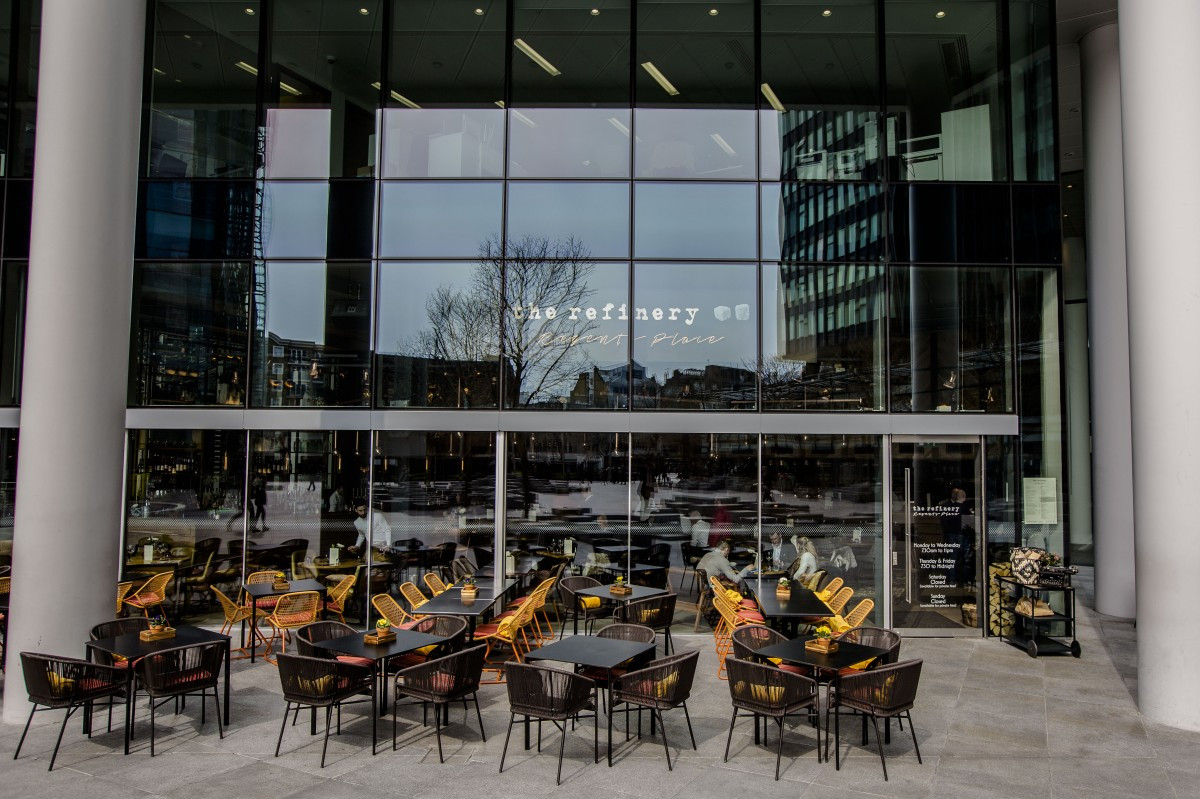 The White Swan, Covent Garden
Capacity: 52 | Price: £4,000 - £6,000 total | Explore Venue
Set over three floors, The White Swan is a great space if you want to break different parts of the day up, from the bar, to the dining and the dancefloor. Benefiting from a late license, this cosy modern pub will ensure you make the most of all the lovely elements of your special day.
The Windsor Suite at The Milestone Hotel, Kensington
Capacity: 40 | Price: £68 - £220 per head | Explore Venue
Located opposite the showstopping Kensington Palace, you can be a princess too in the fabulous Windsor Suite in the Milestone Hotel just opposite! With old worldly charm, this regal setting feels dipped in decadence whilst also putting a unique spin on your wedding day with it's monochrome surroundings. Guests can also stay in the hotel too which is an added perk. Located opposite Kensington Palace and Gardens, it feels like a truly regal venue with it's old world charm and beautiful rich furnishings.
The Britannia, Kensington
Capacity: 40 | Price: £35 - £50 per head | Explore Venue
A hidden historic gem tucked just away from the bustling Kensington High Street, this country modern pub has been looking after guests since 1834. As you ascend the beautiufl spiral staircase, you will arrive at their lovely private rooms Monty and Willow. With a contemporary yet quintessential English design, these rooms serve as a great blank canvas for your wedding theme and a cosy space for your guests to roam freely within.
Threadneedles Hotel, City of London
Capacity: 90 | Price: £55 - £155 per head | Explore Venue
Steeped in history, Threadneedles Hotel is aformer grand Victorian banking hall turned 5 star boutique hote. With three private dining rooms and a magnificent dome lounge that your guests will just love, this is an chic and elegant choice for a wedding in the city. With contemporary and striking design, the walnut walls, marble floors and hand-painted stained glass pay homage to the hotel's banking roots.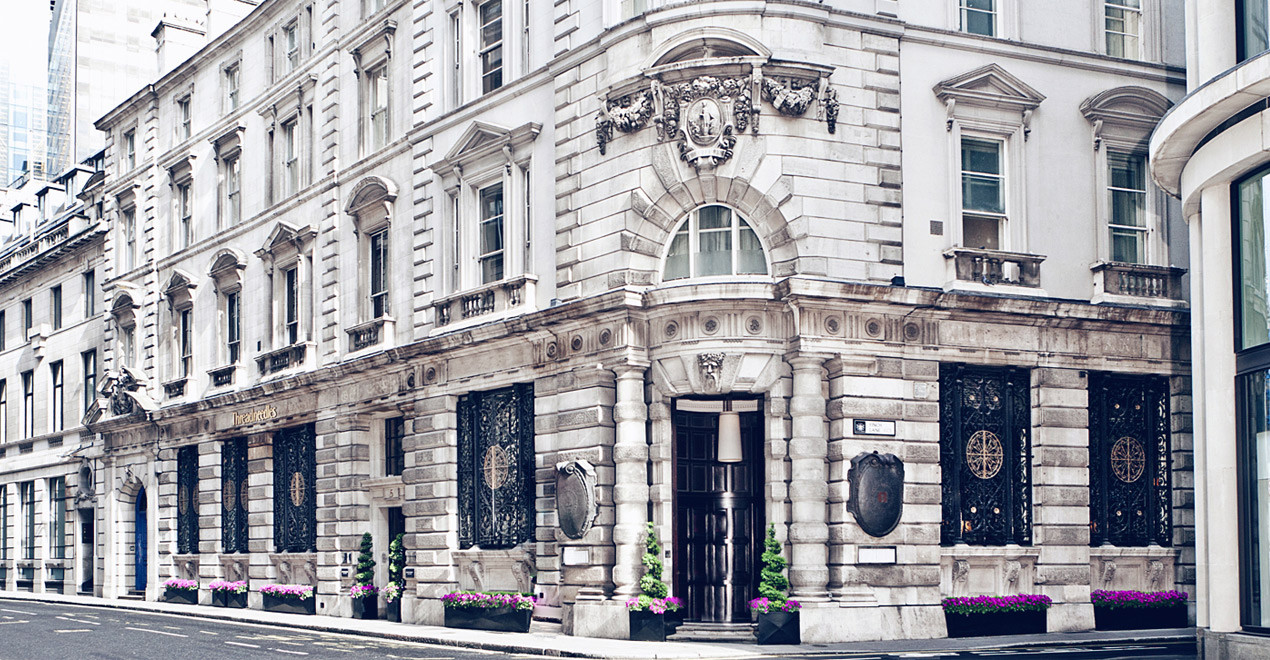 78 Bishopsgate, City of London
Capacity: 60 | Price: £100 per head | Explore Venue
A small and unique 11th century church located in the heart of the City of London, 78 Bishopsgate combines intricate original features with modern facilities. With an impressive high ceiling and a lovely space for an intimate dining experience, this is certainly something a little bit different for your wedding day. It also has a lovely garden and Bedouin Tent out back so it is ideal for an intimate summer wedding, whether it's use be a cosy nook or the dancefloor!
The Crown, Islington
Capacity: 80 | Price: £2,500 - £4,500 total | Explore Venue
Set on a quiet residential street in Islington, The Crown has been a favourite with locals for years with a lovely warm feel. Cosy up by the roaring fire, mingle with your guests and gather round the central bar for an all encompassing wedding venue. Dine on flavoursome and hearty food that is all seasonal and locally produced.
The Alma, Wandsworth
Capacity: 60 dining (60 for ceremony) | Price: £450 - £950 total | Explore Venue
With the opportunity to host your whole wedding here, from the ceremony and reception to the guest accommodation, your guests will truly feel at ease at The Alma in Wandsworth. With reception room featuring a wonderful double aspect positioning with large sash windows, the high ceiling and magnificent fireplace make the space feel the right mix of cosy yet grand.
The Bull & Gate, Kentish Town
Capacity: 80 | Price: £35 - £55 per head | Explore Venue
Situated in a buzzing area of London, The Bull & Gate's gorgeously boho dining room is the perfect spot for an intimate wedding, be it low-key or opulent. With it's casual yet romantic interiors, fantastic menu and dedicated wedding team, this venue will ensure your have an absolute hoot on your wedding day.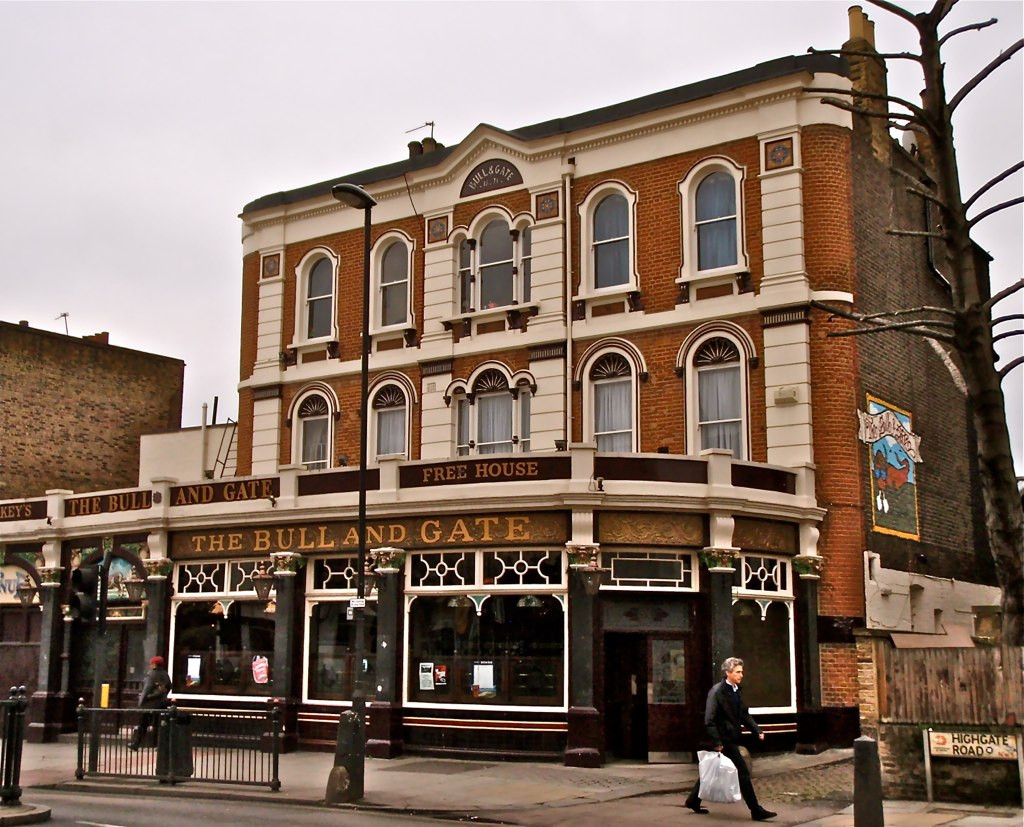 The Canonbury Tavern, Islington
Capacity: 70 | Price: £60 - £100 per head | Explore Venue
With one of the best pub gardens in London, The Canonbury Tavern in Islington has long been a favourite with those who wish to take advantage of their stunning urban oasis. With both Highbury and Islington station and the local church and registry office being just a moment away, the location of this venue is really great. You can choose to host an intimate sit down meal in their classic Blue Room upstairs or opt for a grand reception in the restaurant spilling out onto the patio.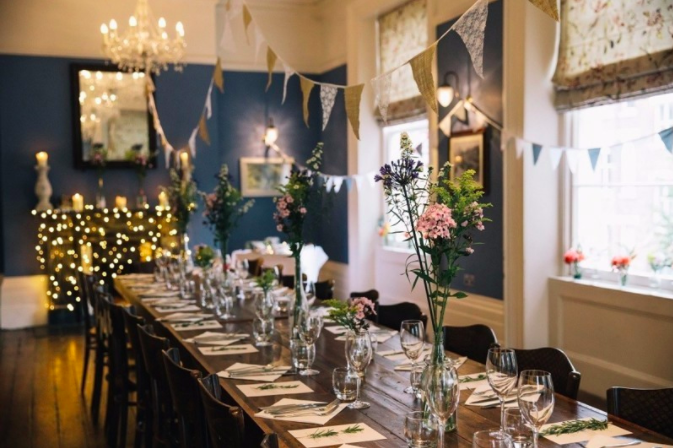 The Grange, Ealing
Capacity: 40 | Price: £30 - £60 per head | Explore Venue
Whilst offering beautiful views across Ealing Common, the real jewel in The Grange's crown lies within the building. Decked out with quirky, fun and colourful interiors we can only imagine how many gorgeous wedding photos have been taken within this venue. But the perks don't stop there, with the venue offering a number of instaworthy spaces including a heated secret garden with it's own bandstand, The Summer House, The Reading Room, The Study, an ornate Dining Room, Conservatory and cosy bar - you can even hire their quirky garden shed.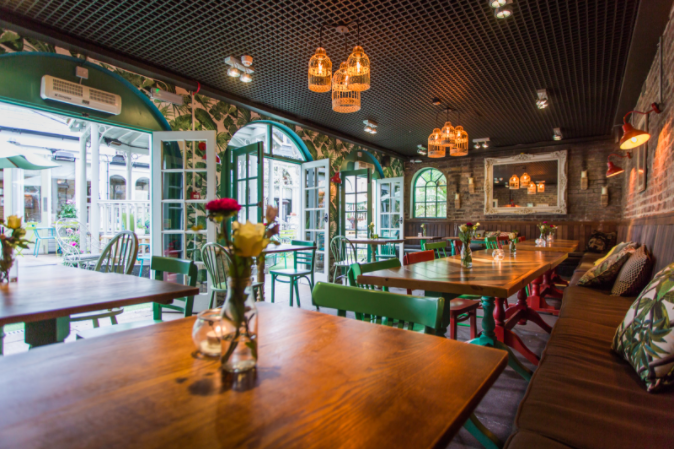 The Petersham Hotel, Richmond
Capacity: Ceremony - 36, Reception - 55| Price: £89 - £135 per head | Explore Venue
As a venue that prides itself on being the perfect intimate wedding spot in London, sit back and relax in The Petersham Hotel's elegant surroundings with the opportunity to host your ceremony, reception and guest accommodation all in one place. Overlooking the River Thames and surrounding meadows, it's unique vista perched on Richmond Hill is what makes this a truly magically place to spend your wedding day. For evening entertainment, take to the dancefloor in their unique cellar and celebrate with up to 50 guests!

The Hat and Tun, Farringdon
Capacity: 40 | Price: £2,000 - £5,000 total | Explore Venue
Available exclusively for private events on weekends until 1am, this traditional English pub is a wonderful setting for a cosy wedding. With a really flexible outlook, their chef will be happy to organise anything from a gourmet buffet to a sit down wedding breakfast for you and your guests. With a relaxed countryside feel from the cosy log fire place to the oak panelling, the whole venue can accommodate for 40 guests sitting or 80 people for a standing reception.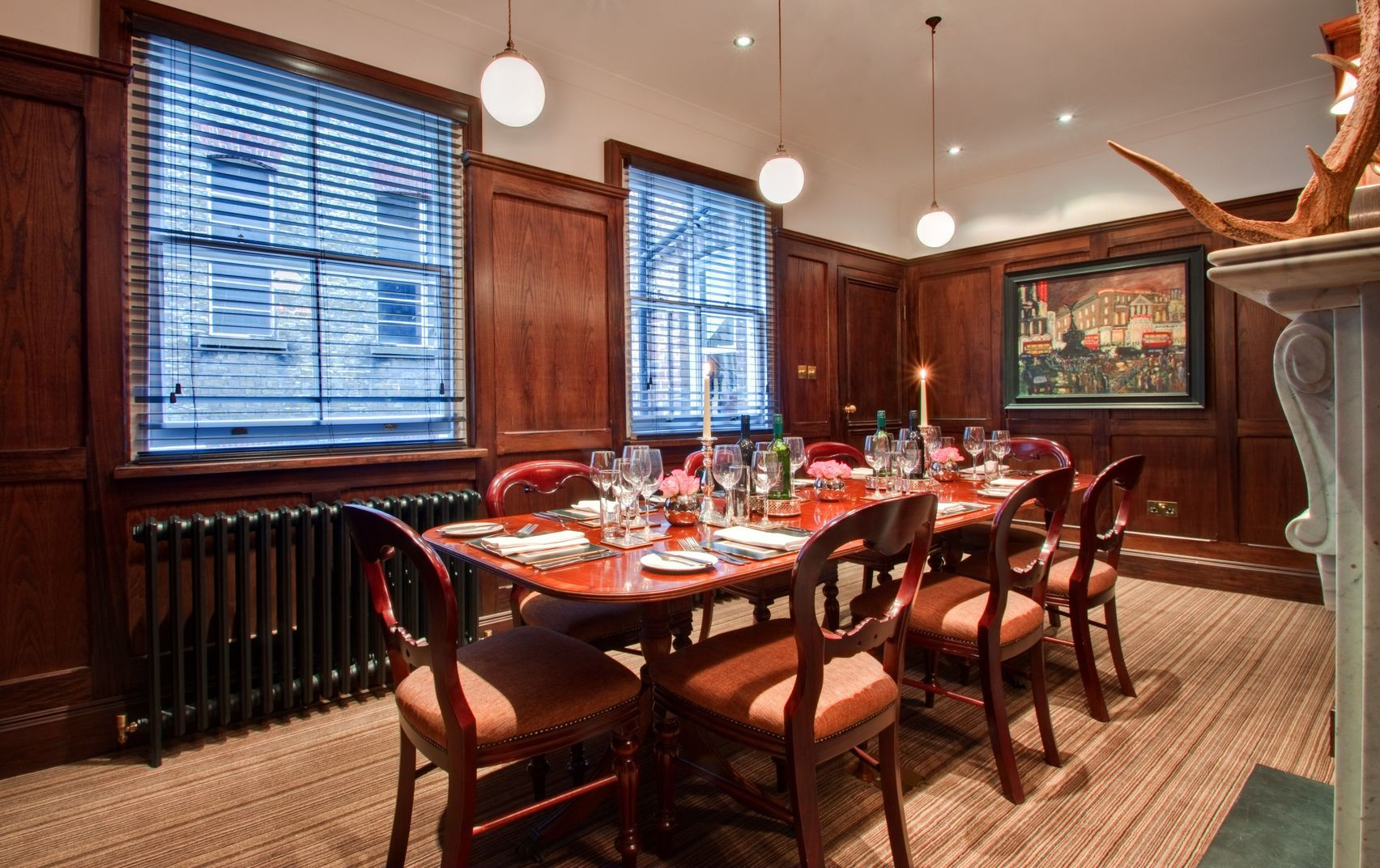 To explore all our wedding venues in London, click here.