Seasonal Wedding Flower Trends - Autumn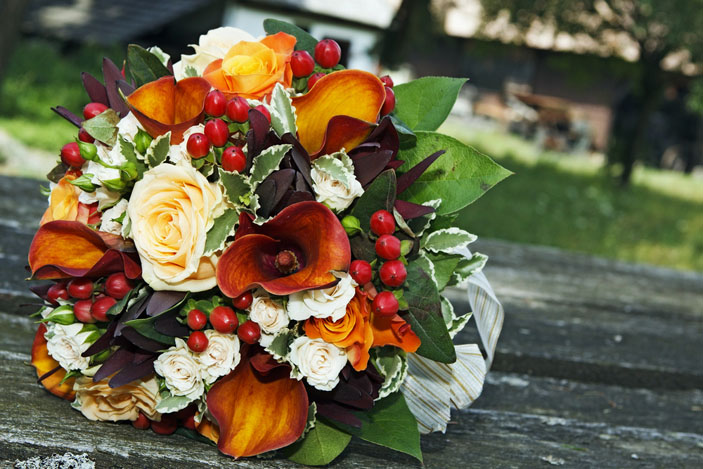 Flowers for fall, the prettiest of them all!

After the beautiful bright shades of summer, flowers for autumn offer warmer tones and gorgeous seasonal foliage. The colours may not be as bright but they are just as intense and romantic.

Picking your flowers during the autumn months mean you can add different textures to your big day and character to your bouquet. You can look at adding berries, fruits and twine – all perfect essentials for your autumn flowers.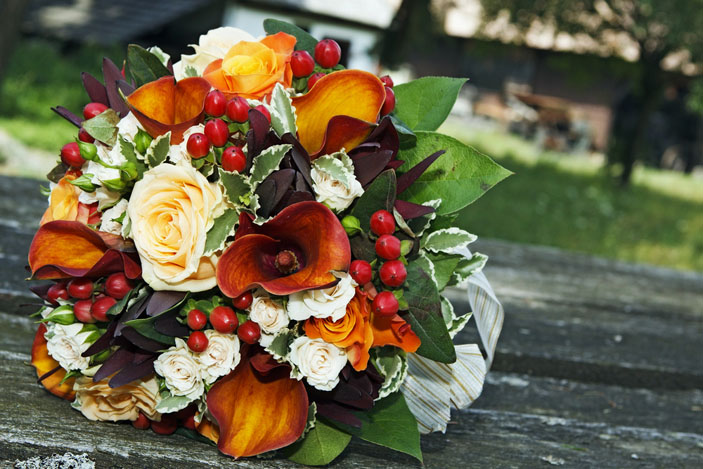 Flower power

Talk to your florist about warm, seasonal colours to create the perfect autumn bouquet. Look for organic textures that will help to give your wedding day an earthy, wholesome feel.

Calla Lillies, roses, gerberas and hydrangeas are all popular choices during the autumn months. I also, personally, love vanda orchids and sunflowers can really help to add that pop of vibrancy across your big day.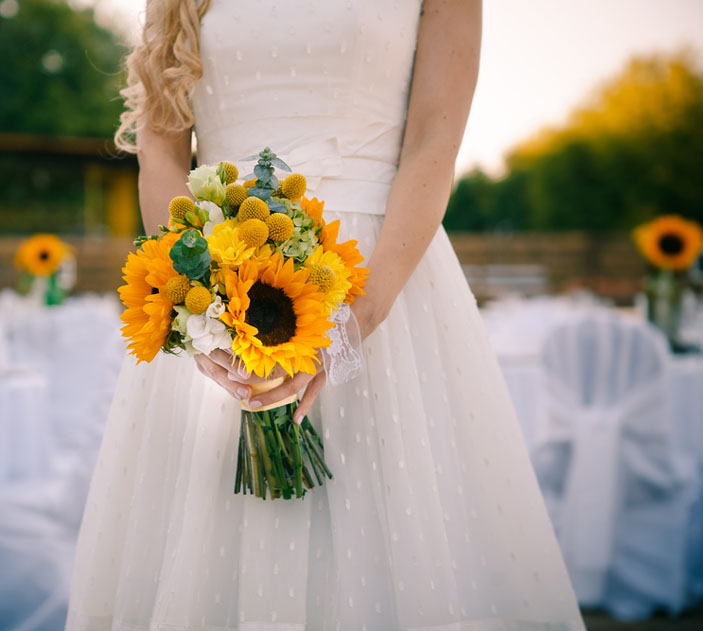 Try incorporating berries and foliage into your chosen flowers to bring out that seasonal feel. Hypericum berries, rose hips and viburnum are all optional accessories that you can add to your main bouquet. Autumn is a beautiful season, make the most of what is on offer to you.

If you want to pick up on autumnal scents then mint leaves, rosemary and sage not only add to the look but help to keep your bouquet smelling fab too.


Colours to make you swoon

Autumn isn't just about browns and oranges, greens and yellows. There are plenty of other colours that offer a gorgeous autumnal feel.

Burgundy, aubergine, deep reds, golds and bronze are just some of the possibilities. If you can't find the flowers in your chosen colour then you can always wrap your bouquet with ribbon or you could even spray paint certain flowers adding, perhaps, a glittery gold finish.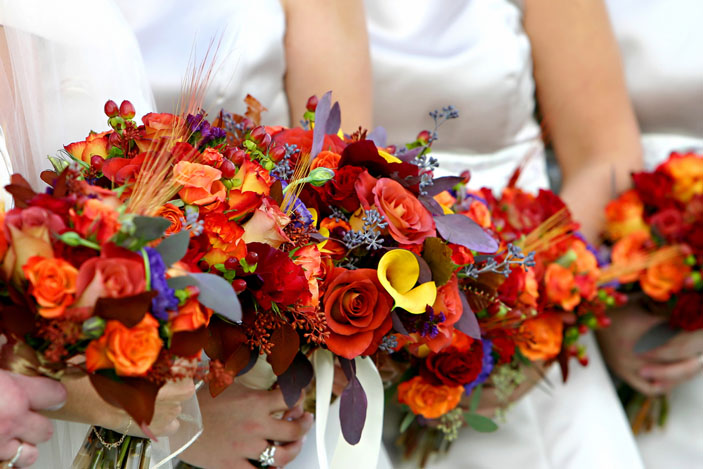 Be mine, add twine

Twine is effectively a thick piece of string that can look great during the autumn months. If you are looking to create an earthy feel then adding twine to your bouquet and flowers can help to master the seasonal look.

Perhaps ask your bridesmaids to carry their flowers in pretty baskets? Wood and bark are two other materials that are perfect to use during fall. You could create your baskets and hang them from twine, pop your flowers in and you'll have a unique, personalised product. Twist ivy around the twine and it will look simply stunning.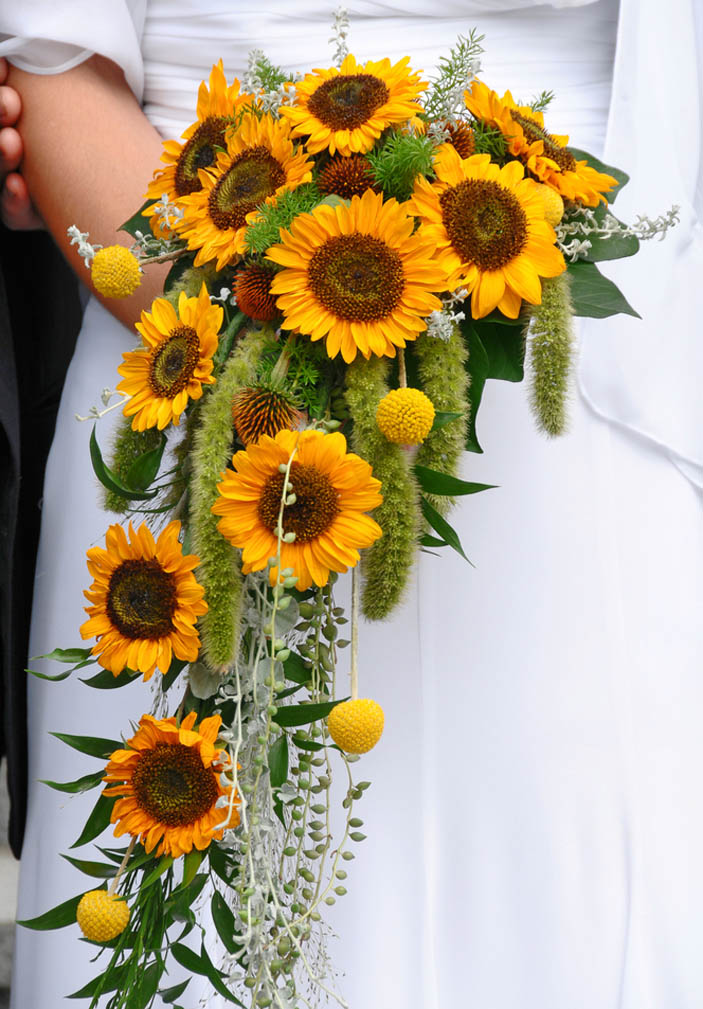 Pick up a pumpkin

Pumpkins are all the rage for autumn weddings. Not only are they the perfect autumnal colour but they can also offer that alternative feel to your big day.

One idea, that I absolutely love, is to get your flower girls or bridesmaids to carry a selection of your flowers in their pumpkins. Again you can decorate them with ivy, twine or berries.




Hang pumpkins, with your flowers in, around your venue or place them in the corners of the rooms, as centrepieces or as a main attraction. Come night time replace the flowers with tea lights and let the lighting set the mood – a beautiful atmosphere to complete an incredible day.

How will you be using flowers to create your autumnal wedding? Send us your photographs and we'll share our favourites on Instagram and Twitter.