Top 13 Devon Wedding Venues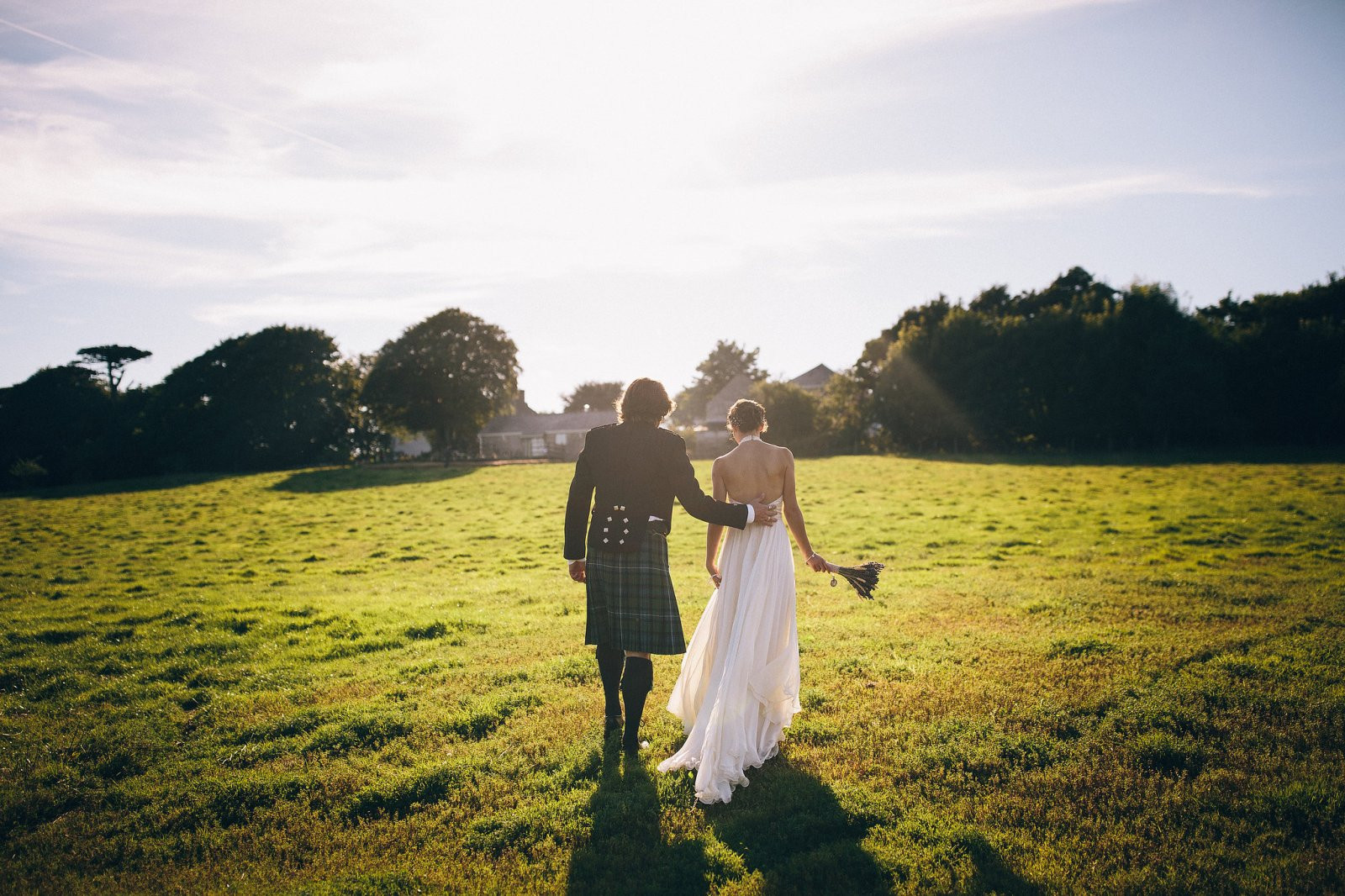 Devon is undoubtedly a beautiful county, with plenty of green countryside, beautiful gardens and coastal walks, so it's no surprise that many couples choose to have their weddings in this stunning location. There's nothing like gazing out onto a valley, or taking a countryside walk on the morning of your wedding day, to start the day right. If this all sounds good to you, then you'll be happy to know there are plenty of venues that live up to the scenery's beauty. From historic manor houses, to grand castles, hotels, barns and gardens, whether you want a unique wedding venue, or something small and intimate, there's sure to be a venue that suits you.
Get started on your hunt for the perfect wedding venue by taking a look below at some of the best wedding venues Devon has to offer.
Max Capacity: 120 | Estimated Price Range: £120 - £180 per head
Paschoe House is a historical Tudor Gothic manor house in a 25-acre estate. Combining old and new, with its classic interior mixed with state of the art technology that's sure to make you feel right at home, should you choose to stay here. For panoramic views of the beautiful Devon countryside, have your celebrations in the Glasshouse, which will be transformed into a banquet hall. For further indulgence, why not experience a five-course tasting menu for you wedding breakfast?
Max Capacity: 120 | Estimated Price Range: £2,500 - £33,500
Indoors or outdoors, Bickleigh Castle caters to whatever the weather, with the stunning castle grounds, or the indoor vintage interior, there's plenty of charm. With magic, mystery and enchantment around every corner, it's sure to be a special day, whether you want a large wedding with all your friends and family, or maybe a smaller more intimate celebration. Bickleigh Castle also offers a personal wedding co-ordinator and toastmaster to help make your day as relaxing as possible.
Max Capacity: 170 | Estimated Price Range: £3,500 - £6,950
Along the Exe Estuary sits Powerham Castle, a place with centuries of stories to tell. Say "I do" in James Wyatt's 1792 Music Room, with brilliant acoustics and elegant design, while gazing out onto the ancient Deer Park just outside. For a Gothic revival masterpiece, the State Dining Room is perfect for either the ceremony or dinner, with its intricate decorations, making it a grand setting for music and dancing. Or maybe you'd rather get married in the Georgian libraries, for a more unique ceremony.
Max Capacity: 200 | Estimated Price Range: £2,850 - £3,500
This Grade I listed building is set in 100 acres of parkland for you to admire, but now, as of recently, not only can you take in the views, but you can be married here too, as it's been carefully transformed into a contemporary venue. For your ceremony, choose between the lovely outdoor terrace, or the stately Dining Room which bathed in natural light, perfect for an uplifting atmosphere. Spend your reception in the spacious and extravagant Ballroom to continue the festivities.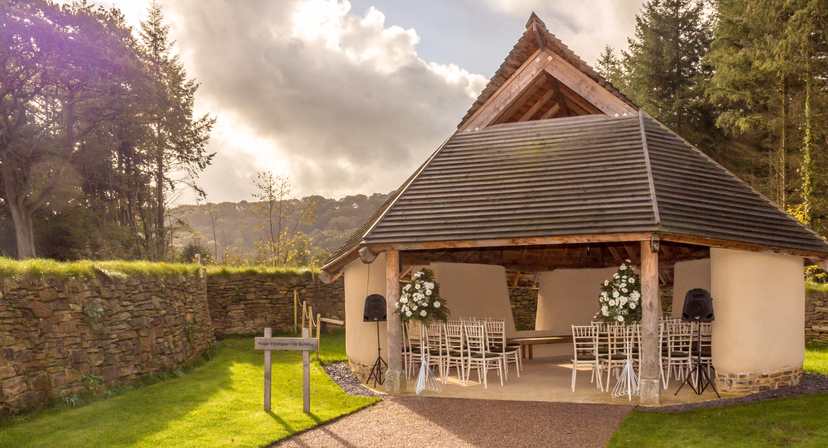 Max Capacity: 250 | Estimated Price Range: £500 - £1,800
For a unique and natural venue, RHS Garden Rosemoor is just that, a garden. There are eight romantic venues throughout this beautiful garden that you can have your ceremony in – the hardest part will be choosing between them. Each have their own magic and charm, providing you with stunning backgrounds for your wedding photos. Enjoy your reception in Rosemoor's Garden Room, with the Garden Kitchen restaurant to cater to your hungry guests or share a toast on the lawn.
Max Capacity: 90 | Estimated Price Range: £83 - £145 per head
For a beautifully bespoke wedding, The Horn of Plenty is a great choice. Overlooking the Tamar Valley, this independently owned Country House Hotel offers accommodation for 90, and the marquee on the lawn is perfect for up to 200 for the reception. Working with the team on-site, create a wedding completely tailored to you, from intimate ceremonies to fairy tale weddings, it's sure to be unique.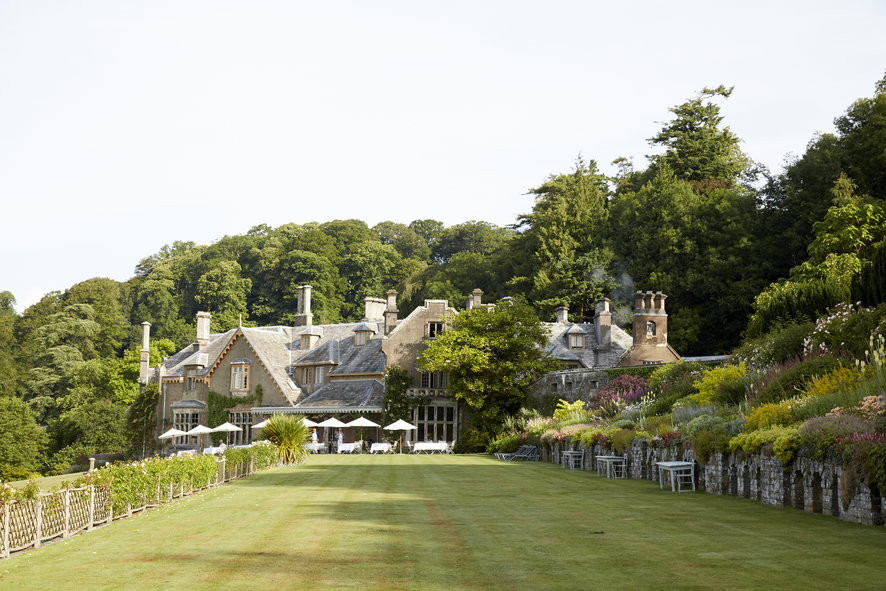 Max Capacity: 80 | Estimated Price Range: £500 - £550
Hotel Endsleigh is a Grade I listed house created by Humphry Repton, a great landscape designer of the eighteenth century. Transformed into a fishing and hunting lodge by the Duke of Bedford, this location sure has plenty of history, and you can make it a part of your own history be getting married here. For a peaceful and tranquil location, at Endsleigh the most noise you can expect is from the birds singing in the trees.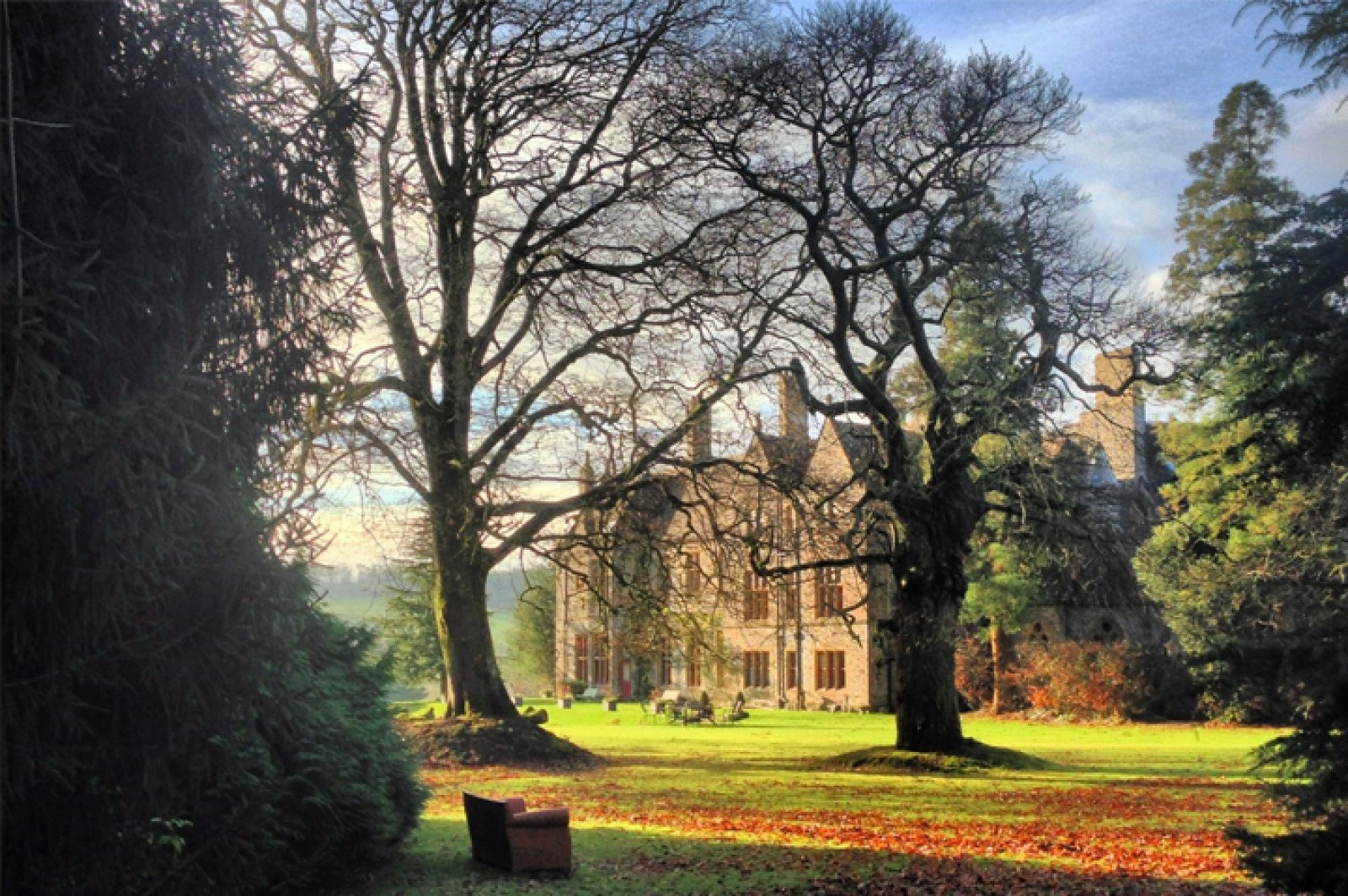 Max Capacity: 150 | Estimated Price Range: £7,000 - £13,000
For a no corkage 48-hour takeover of this private country house, have a celebration your guests won't forget. Sleeping up to 82 people, its perfect for gathering together all your friends and family. Have your stay your way, tailoring it to exactly what you want, with a little or as much help from the events team at Huntsham Court. From having a pre wedding breakfast together in your PJs, to midnight snacks, it's the perfect venue for treasuring all those small moments that really matter, as well as the big ones.
Max Capacity: 120 | Estimated Price Range: £45 - £105 per head
As Plymouth's "First Luxury Hotel", this Victorian gothic style hotel is certainly a grand setting for your wedding day. With a beautiful entrance hall to greet your guests and welcome them to your big day, and an elegant staircase for making a big entrance, or a red carpet for extra glamour. It's all these little details that make the Duke of Cornwall special. With space for 250 guests, and 72 bedrooms, it's a great choice for a larger wedding party.
Max Capacity: 220 | Estimated Price Range: £100 - £400 per head
Be swept away by this amazing coastal venue, with private access to the nearby beach. What more could you want? Enjoy indoor and outdoor heated pools, tennis courts, a spa and coastal walks. It'll feel just like a holiday, making it an even more special day for you, and your friends and family, who are sure to thank you for your choice of venue. With in-house florists, spa and hair salon, planning all those finishing touches couldn't be more relaxing.
Max Capacity: 120 | Estimated Price Range: £800 - £8,250
Surrounded by an impressive 206 acres of Cornish farmland to admire, Trenderway Farm is only minutes away from the beautiful Talland Bay beach. The 200-year-old Cornish stone barn is bursting with rustic charm, boasting whitewashed walls and solid oak floors and the Oak Bar upstairs for a spectacular afterparty. Head outside into the spacious marquee and enjoy the backdrop of beautiful lakes and lush greenery for a peaceful location to take some photos.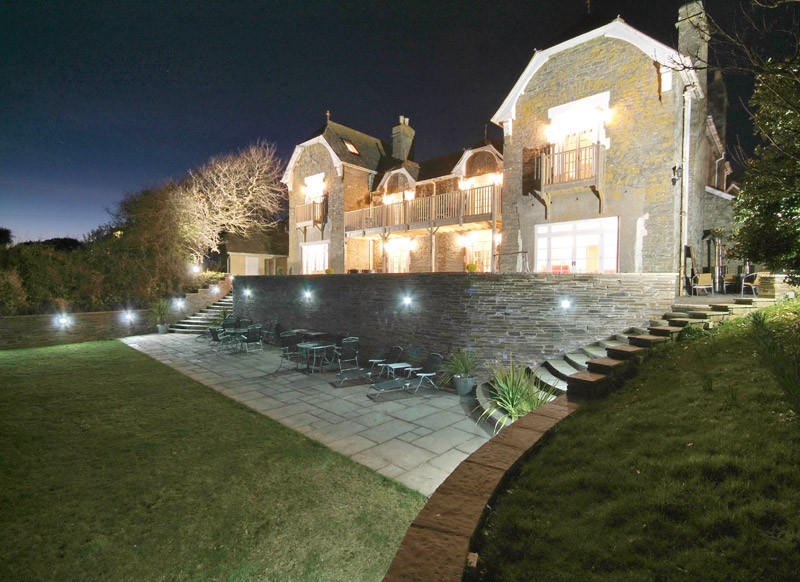 Max Capacity: 75 | Estimated Price Range: £2,480 - £9,870
As a Victorian vicarage, this venue is certainly a unique one. Fully refurbished, it's a great location for a more intimate wedding of your closest friends and family, for parties of up to 75. Enjoy the luxury of this gothic revival country house and the amazing views from the gardens overlooking the valleys of the South Hams. With a marquee to enjoy dining outside in the fresh air, you have the option between catered and self-catered.
Max Capacity: 300 | Estimated Price Range: £2,800 - £5,950
Set between the sacred groves of ancient woodland is this historic 17th century Threshing Barn. With 25 acres of beautiful grounds and gardens surrounding the venue, including a breath-taking valley, it's a great venue to admire the scenery. Created by musicians Tim and Milla, they use their experience as a wedding band to know to how to make your big day special. It's a relaxed and soulful venue, combining rustic-chic with state of the art lighting and sound, not to mention a fully stocked bar.