Wedding Makeup Tips To Last The Whole Day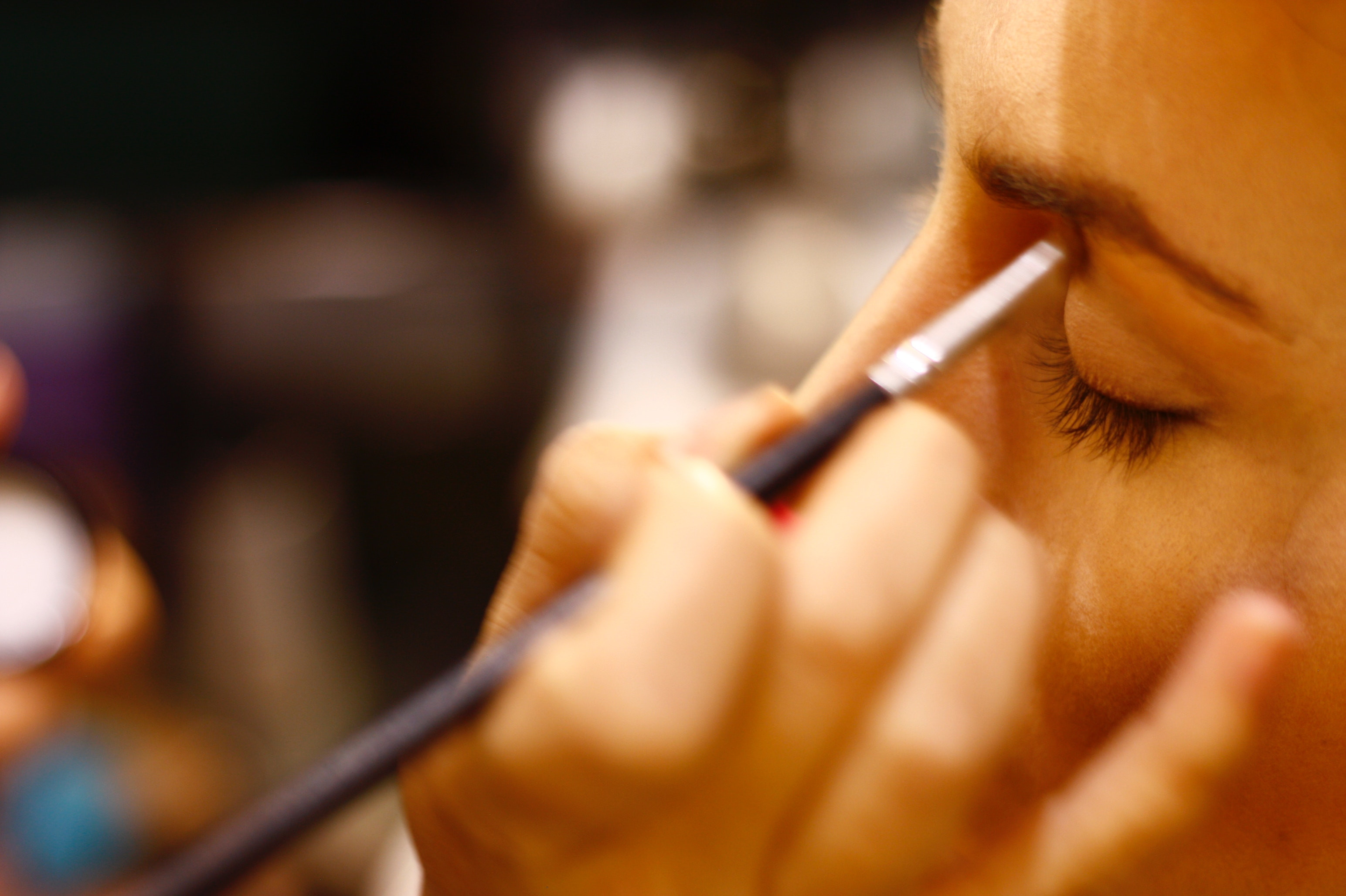 A concern that comes up more often than not from my brides is the longevity of their makeup on their wedding day. And whether you are doing it yourself or drafting in a pro here are some pointers for ensuring your makeup looks as good partying it up on the dance floor as it did while you so carefully recited your vows hours previously!
Before we move onto tips and tricks with the actual makeup application, the most important thing you can do for yourself is ensure your skin has been looked after in the weeks and months leading up to your wedding day. Now by no means do you have to invest in facials and the latest brightening and firming technology, it's really very simple. Keep up a good routine of exfoliating, cleansing, toning and moisturising. Exfoliating is key here. You don't want to over exfoliate, so once a week should be enough to ensure you get rid of dead skin cells and dirt lurking on the surface which can cause your skin to look dull and your carefully applied makeup to cake and flake. Toning is important to close the pores and of course the moisturiser is super important as well to keep your skin hydrated and looking like its lovely luminous self. If you do want to buy yourself a little treat then invest in a good serum, this will really give your skin a boost and lots of goodness to brighten it up! I usually apply a serum underneath makeup as it gives a really nice finish and helps makeup to last longer too.
On the hydration note, you can never have too much water! So keep a bottle in sight at all times and be sure to sip (and not down pints of it in huge gulps) so your body can absorb it's watery goodness and send it to all the right places - your skin!
So, onto the fun part - makeup application!
I don't tend to use primers all over the face as I find the makeup doesn't sit particularly well, however, if a client has problem skin or enlarged pores then primers would definitely be the way to go. One place I do always use a primer however is on the eyelids. This ensures that you get the best out of the pigments in your eye shadow and also ensures that it stays in place.
Waterproof mascara and, if you opt for it - waterproof liquid liner is a must on your wedding day! Even if you don't plan on tearing at all, it's better to be safe than sorry and it's not just tears that cause your makeup to smudge anyhow. The natural oils in our skin will come to the surface throughout the day which will cause any non waterproof liquids used to smudge eventually.
Which brings me nicely onto my next point - Set your makeup! Because of our natural oils it's particularly important to set under the eyes with a translucent powder, you can just pat it on with your finger which will help your concealer to stay in place and stop your eye makeup falling down you face.
Now if you have oily skin I would opt for setting it with a light translucent powder, however, if you have normal to dry skin then I would use a setting spray. This invention is probably one of my favourites in the makeup world! Products like Mac Fix+ or Urban Decay's all nighter literally have super powers! They have the ability to not only set your makeup but to also hydrate your skin a the same time which means that their have been times when I've got in from a night out and actually stared at my face in amazement at how freshly applied my makeup looks about 6 hours after I applied it! I use a setting spray on almost all my brides and it doesn't disappoint. If you are somewhere in-between skin types or have a combination then I'd combine both methods! Set your full face with a setting spray and then once that has dried, set over the T-Zone and any other areas that are prone to shine with powder.
As for lips.. unfortunately unless you plan on not eating, drinking, kissing or even speaking then you will need to reapply your lipstick at some point but there are a few measures you can take to get the most wear out of your first application. Firstly, ensure your lips are soft and smooth by using an exfoliating balm or gentle sugar scrub. Ensure you use a liner to shape and line your lips which will also stop the lipstick bleeding and then proceed to colour in the whole of your lips with this liner. This will provide a longer lasting colour and a good base for your lipstick to hold to. After applying your lipstick you can pat on some translucent powder to set it although this will mattify it so if you prefer to have it creamy and glossy then just pop another layer of lipstick on top of that!
So there you have it, my top tips for lasting makeup - exfoliate, hydrate, prime and set!
Click here to see Camilla J Collins' profile and to enquire about her services for your own wedding.