Make Your Dream Wedding Cake Using Moulds!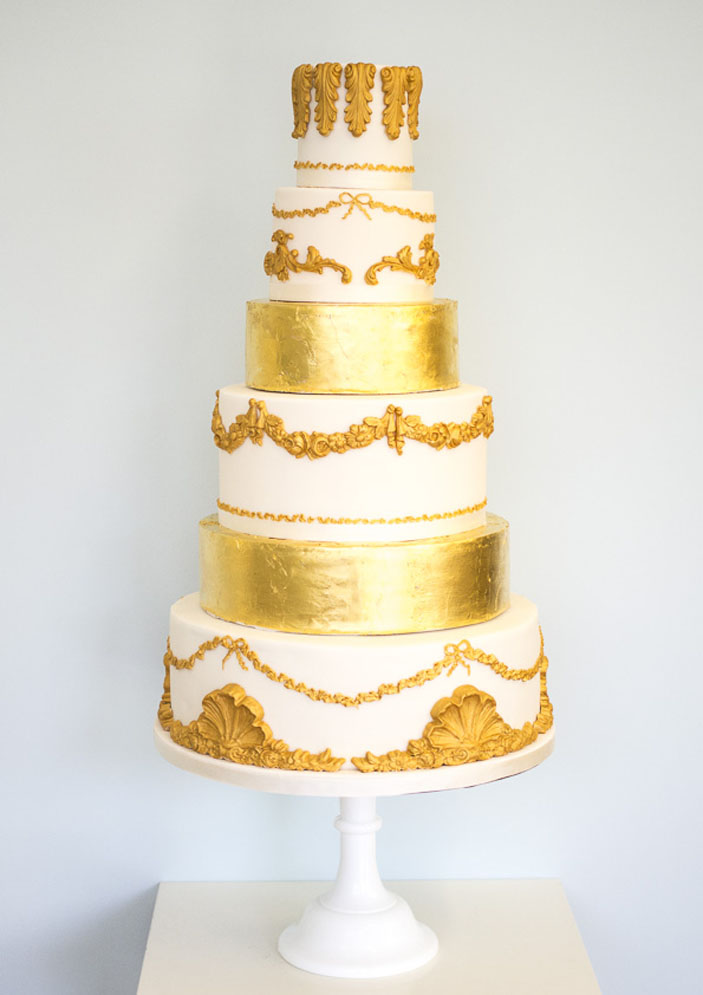 There are many surprising and unique ways of decorating a wedding cake that don't require lots of money or complicated methods.

As a cake designer, one of my personal favourites is using moulds. In the cake world this is nothing new or unusual in itself, but it's how you use them that makes it interesting.

Cake designers use moulds to make flowers, lace patterns or other more distinctive details, such as the baroque detailing on this cake.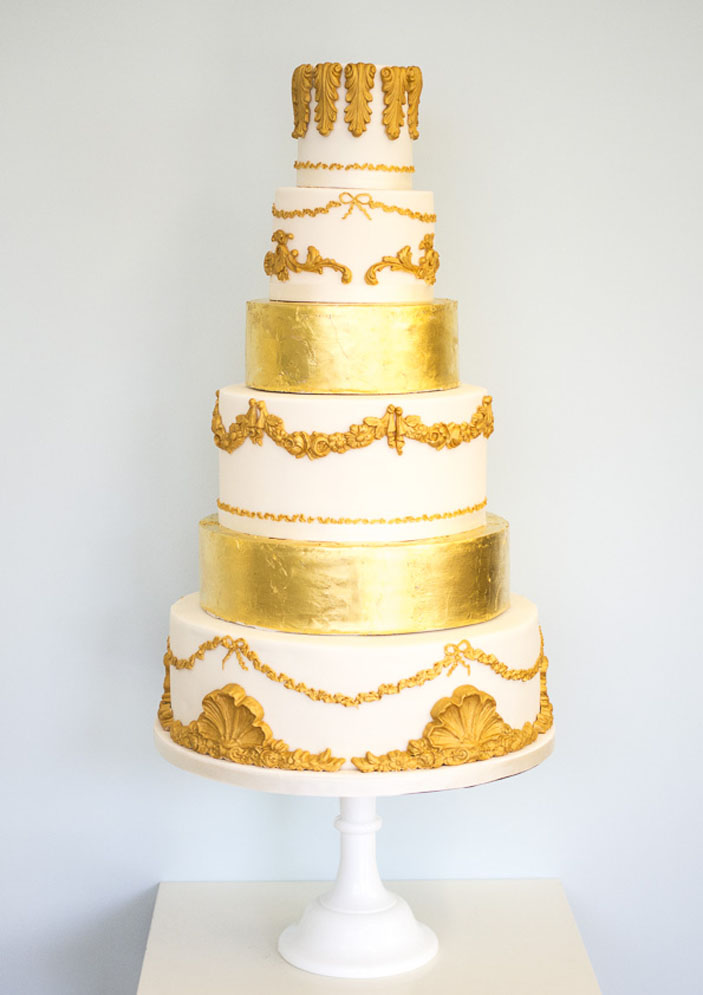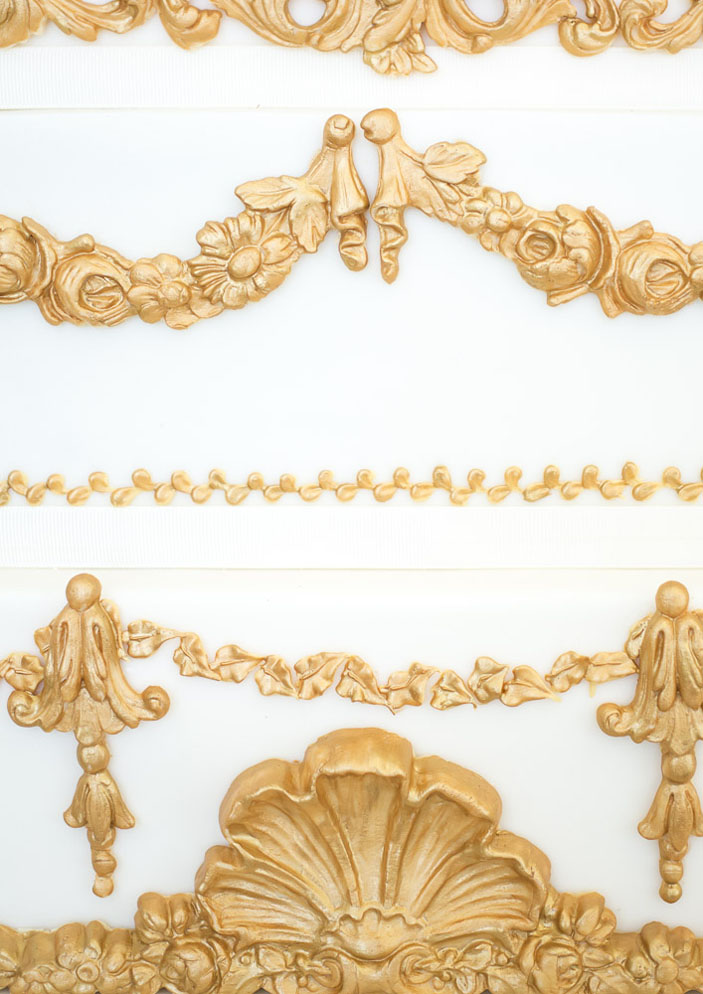 However, it was when I first discovered making my own moulds that I realised their full potential, and the great amount of fun you can with a design featuring home-made moulded decorations.

To make a DIY mould, all that is required is a simple silicone putty (similar to that used by dentists to make a mould of your teeth), and a 3D item that you want to make into a decoration. If you are a home baker or cake decorator, this is a great way to create something completely unique, and if you are a customer, it's a wonderful way to incorporate something personal into your cake design.

To give you some examples, one of my first forays into using homemade moulds was with my most popular cake design, 'Bees and Blossoms'.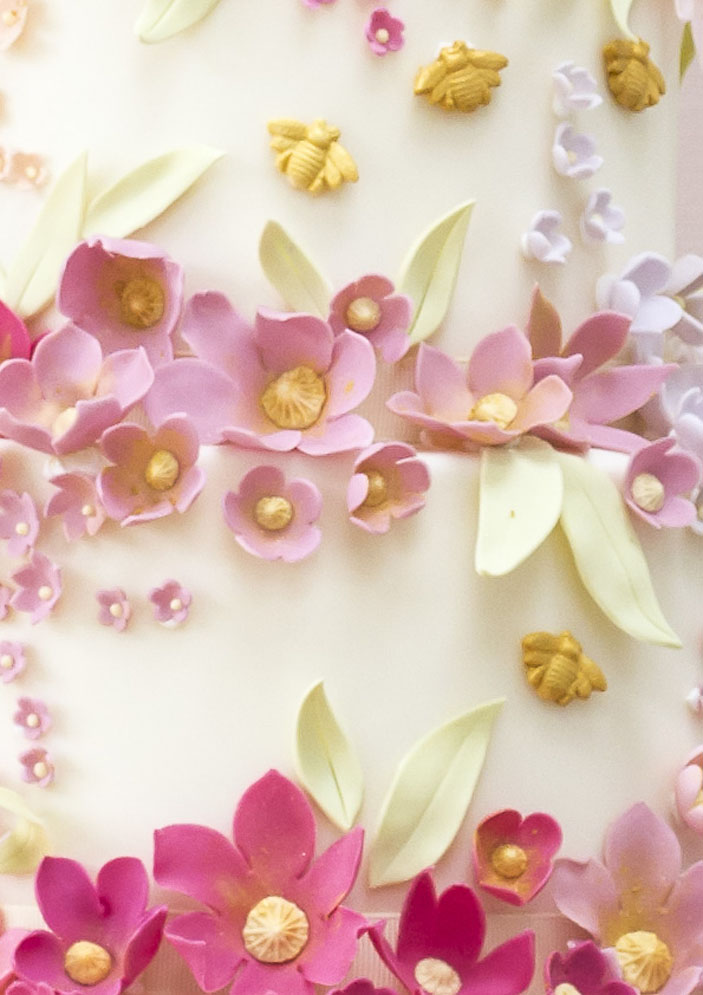 I had a really cute bee charm that I knew I wanted to incorporate into a cake, and this design full of wild blossoms was the perfect fit.

Another of my early designs is the 'Peppermint Scrolls' cake pictured below. The venue featured period wooden carvings on the walls, and I made a cameo mould from an old brooch which mirrored this style of design.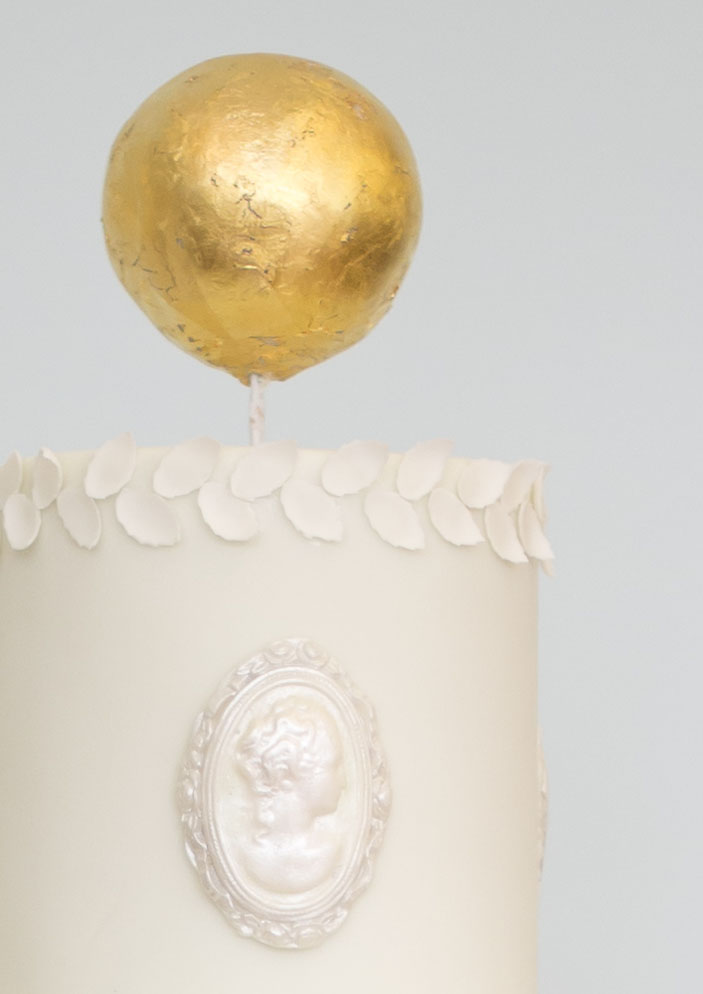 Image courtesy of Chanelle Segerius-Bruce

I went on to use the cameo mould in many other designs too, such as my 'Cameos and Jewels' cupcakes.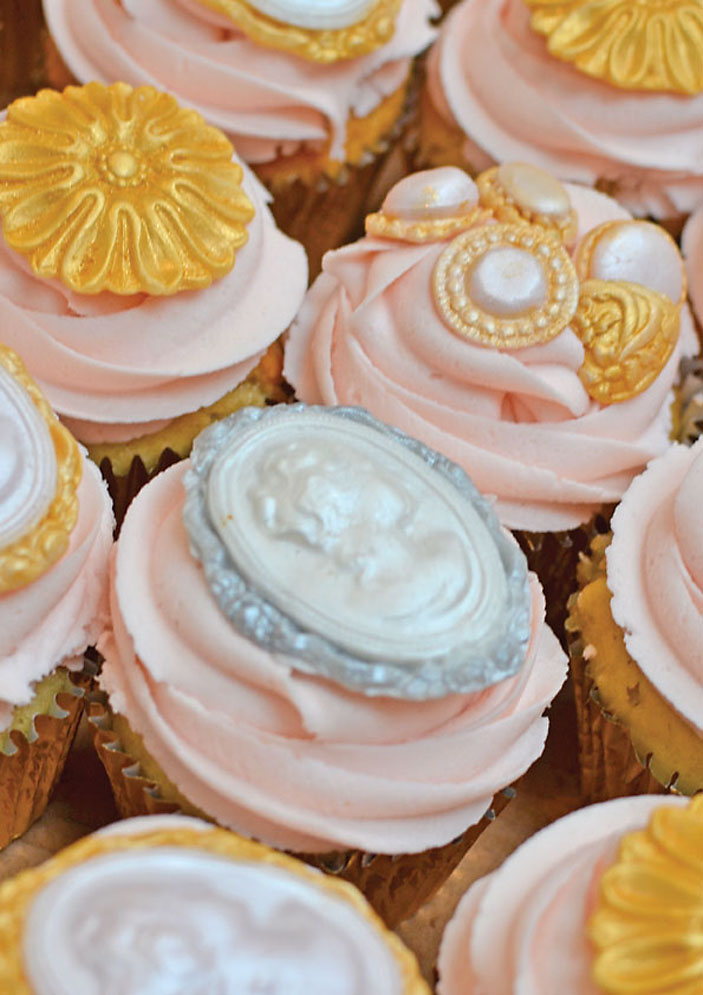 You can be extra adventurous and make something completely 3D, such as with these Marie Antoinette cupcakes. The mould was made from a porcelain figurine.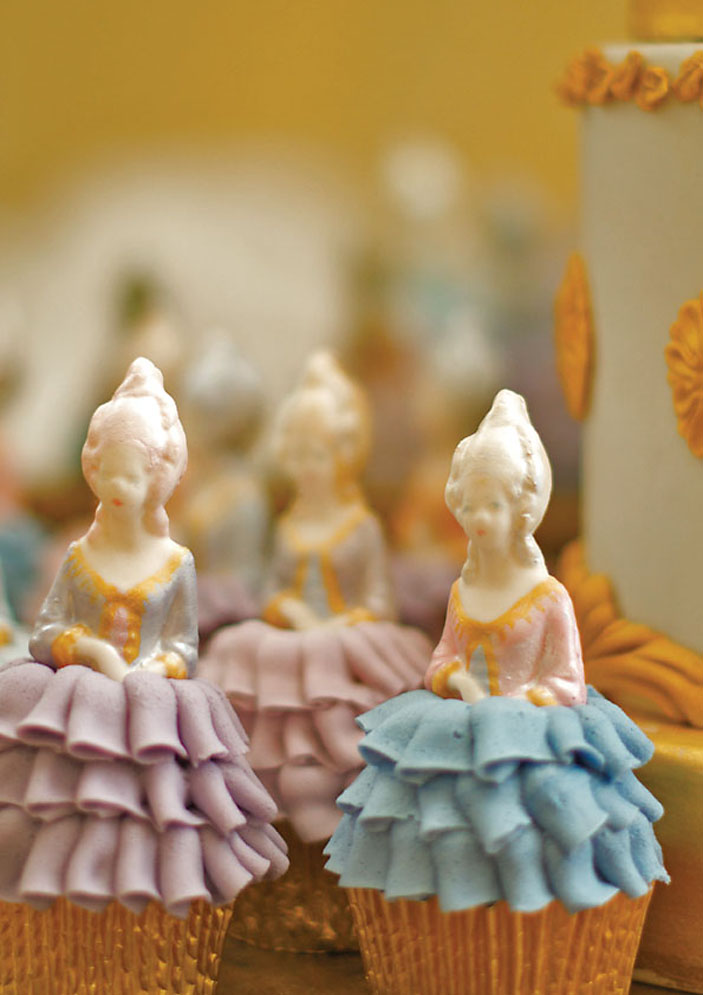 Recently I have returned to the theme of nature and wildlife, using little brooches and pins of birds to make the golden birds on this cake below.