CJC Hair & Makeup
The Basics
Do you travel
---
What services do you offer?
Hair, Makeup
Do you work alone or with a team?
With team
Where do the wedding preparations take place?
I'm flexible
Where are you based?
London
What forms of payment do you accept?
Cheque, Cash, Credit Card, Bank Transfer, PayPal
Videos
About
We just LOVE making brides look and feel fabulous on their very special day. Our team mainly covers London and the South East but often travel further afield too!
With over a decade of experience in the makeup and events industry, Camilla Collins formed CJC Hair and Makeup to give more people the friendly and professional 5-star treatment that she believes every single one of us deserves.
It's our ethos to ensure that every individual that we work with looks and feels like the star that they truly are.

We offer a bespoke makeup and hair design service for weddings and special occasions and when we're not making brides look and feel gorgeous, you'll find us carrying out work in the fashion, editorial, TV and Film Industries. We are a team of fun-loving, professional and reliable hairstylists and makeup artists, hand-picked by Camilla and with whom she has worked closely with over the years.

Finding the perfect hair and make up look for your wedding day can be quite daunting at first with so many different hair and makeup styles to explore and choose from; Rest assured we are on hand to get to know you, work with you and offer our professional advice. There is no time limit at your trial and we will spend as long as necessary trying different hair and makeup styles until you find the one that is perfect for you!

Our 80+ years of combined experience in the wedding industry, along with our attention to detail and extensive kits of luxury brands will leave you looking and feeling fabulous for your very special day!
Find Us
Inspiration by CJC Hair & Makeup
Reviews

14
Leave feedback

Sophie
Just a note to thank you for working you hair and Make Up Magic for my wedding. I'm so happy with how it all turned out and I was so relaxed on the day knowing we were going to have fun getting ready, knowing I didn't even have to think about how I looked because you'd take care of it and knowing there would be no stress. Best. Day. Ever. Everyone went crazy for my hair and it stayed in place until I washed it two days later – extraordinary! And I had so many compliments on looking great so the make up was a definite winner. You did an amazing job – Just as well – there are literally thousands of photos.
Thanks or everything.
Sophie
xxx

Laura
Thank you so much for doing our hair so beautifully on the morning of my wedding. Everyone looked gorgeous, you are SO talented. Thanks for being so much fun, you were great.
Loads of love,
Laura xxxx

Ria
Just want to say a million THANKS for being my hair stylist – I'm so happy Lovehair put us together. You helped make my wedding truly specials and memorable. I got a lot of compliments, thanks to you!!! I loved the hairstyles of my mother and bridesmaids as well. My hair looked AMAZING and stayed in place the whole day and night…

Andrew & Jen
Thank you for all your support in the lead up to and on our wedding day. It really was the best day of our lives from the moment we woke up and your support and the way you made all of us look make it even more special. Having everyone together was overwhelming and a precious memory and thank you for everything you did.

Nicola
I'd highly recommend Camilla. My hair and make up looked amazing and were just what I wanted. Camilla is easy going and friendly which really made a difference to how I felt getting ready on my wedding day and from my first enquiry to any follow up questions she was always prompt and helpful in her replies. I especially loved my hair and had lots of lovely comments from people and both my hair and make up lasted all through the day and well into the evening.

Sam
Camilla, I can't recommend you highly enough. Your professional and friendly manner immediately made me feel relaxed and in safe hands at my trial after a bad experience with another artist. As for the day itself, you were a calming influsence in the gneraly madness and my hair and make-up was just beautiful and lasted all day and night. I received so many compliments and lost count of how many people told me I looked like a 50s film star – Thank you!

Estelle
just wanted to say a big thank you , merci for my bridal hair and makeup, as well as for doing a great job with my bridesmaids. I got so many compliments about my hairdo (which lasted the night of dancing away!) and your beautiful 1960s style eyes, which suited our wedding and my dress perfectly! You worked so calmy, despite all the frenziness going around and certainly helped me remain calm and composed. Thanks again and good luck for the future!

Nancy Dobson
Camilla was recommended to me by a friend of my husband for wedding hair and make-up. My Mum and I had a trial session with her and from that moment were instantly relieved to be in her hands. She is friendly and expert at what she does. The trial was fun as well as being an opportunity to test out styles that worked; Camilla was careful to give recommendations as to what suited us best. For your wedding, you want to be in the calm, professional hands of someone you trust who can lift off your shoulders the pressure of getting ready that morning. Camilla is that person. I would not hesitate to recommend her, and will be seeking out an opportunity to use her again for a party or similar!

Jenny Rose
Camilla did an amazing job on me, my bridesmaids, flower girls and mum on my wedding day! I was panicking about having a large group to get ready but Camilla was calm and organised and had us all ready in plenty of time. She was happy to redo my hair and makeup at the trial until I was completely happy without making me feel like a bridezilla! When the big day came I knew we were in good hands. Thank you xxx

Maria Fe Fuentecilla Atun
Camilla is an amazing hair and make-up artist! She did my hair and make-up just as I wanted it to be. Even without a trial, I was very satisfied with how she made me feel beautiful on my special day. I highly recommend her to all those who would want to be pretty on their wedding day!!!

Marzia
AMAZING!! I am from Italy and got married in London so i looked for a makeup artist online and I'm so glad I chose Camilla!! She did my hair and makeup for my wedding on June and it was so fun! We did not have a trial before but she understood perfectly what I was looking for just by chatting on Skype: she 's been extremely helpful and patient and when the day came and we finally met she has been so sweet I was totally at ease and she got me ready way ahead of time because everything went on perfectly smooth. I definitely recommend her to any girl / woman / bride who wants to look great on a special occasion. Thank you Camilla, I really look forward to meeting you again!

Khara Rogers
From the start Camilla was really easy to work with and very professional. Mum and I really enjoyed our first trial with Camilla for hair and makeup - she listened to what we wanted and was more than happy to change anything if we felt uncomfortable with. Before the big day we emailed about a few other changes and when the big day arrived Camilla was so fast and professional it was such a relief! Being a little nervous to get married Camilla didn't add to any anxiety... we laughed and enjoyed some music and sandwiches whilst Camilla somehow managed to create my wonderful hair and makeup all at the same time

Louise Walker
Camilla was so amazing. She did everything I asked and more, and it was such a relief that I was in such good hands for our Wedding day xxx thank you Camilla I highly recommend you to anyone and will not hesitate to use you in the future xxx thank you xxx

Jacqui
Just wanted to say thanks Camilla for helping to create a very special day for my wedding. My hair and make up were perfect and just what I wanted. Thank you!!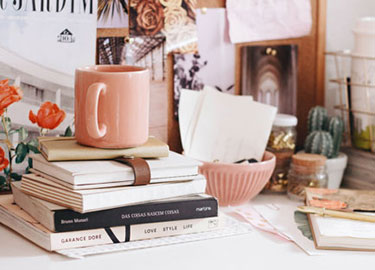 Your free account will also enable you to:

Easily manage and securely book your suppliers

Stay on top of wedding planning with our intuitive checklist

Keep an eye on spend with our budget tracker

Create and track your wedding guestlist

Plan your wedding on the go with our mobile app, downloadable via the App Store or Google Play
Thanks for your enquiry! You'll hear back shortly.
Couples interested in CJC Hair & Makeup also sent enquiries to the suppliers below too. You can simply send the same enquiry to them in one click.
Philippa Louise Makeup
14

Philippa Louise; regional finalist of the 2018 national wedding awards...
Carla Alexandra Makeup
14

Carla Alexandra is a qualified makeup artist offering bespoke makeup f...
The Bridal Stylists
14

The Bridal Stylists are a team of talented wedding hair stylists & mak...
Philippa Louise Makeup
14

Philippa Louise; regional finalist of the 2018 national wedding awards...
Carla Alexandra Makeup
14

Carla Alexandra is a qualified makeup artist offering bespoke makeup f...
The Bridal Stylists
14

The Bridal Stylists are a team of talented wedding hair stylists & mak...
Are you sure?
If you don't ask, you'll never know...
Continue to chat
Leave
Is this supplier not for you?
Explore other suppliers.
Sign up to our free planning tools today to save suppliers