Wedding Makeup: Understated Effort
As the saying goes "less is more" and in my personal opinion this should definitely be taken into consideration for your wedding day makeup.
A "Glam" makeup application generally takes on the trend of the time it is applied. So with this in mind you really want to go for a natural, timeless and beautiful look that brings out the very best in you naturally.
Your wedding photos are going to be around for many years to come, in fact you'll most likely be looking at the with your grandchildren in the future so you don't want to be wincing back at 2018's graphic eyeliner or overly contoured trend in the same way I look back at photos of myself with blue mascara or thick black kohl rimmed around my eyes when I was in my teens - seriously, it makes me cringe every time!
You are you and you shouldn't want to be or look like anyone else on your wedding day (regardless of what pinterest and the media are telling you!) so think carefully about the features you love and how you feel comfortable wearing your hair and discuss this with your artist and stylist so that together you can work out the best way of showcasing them and the which products would be right for you.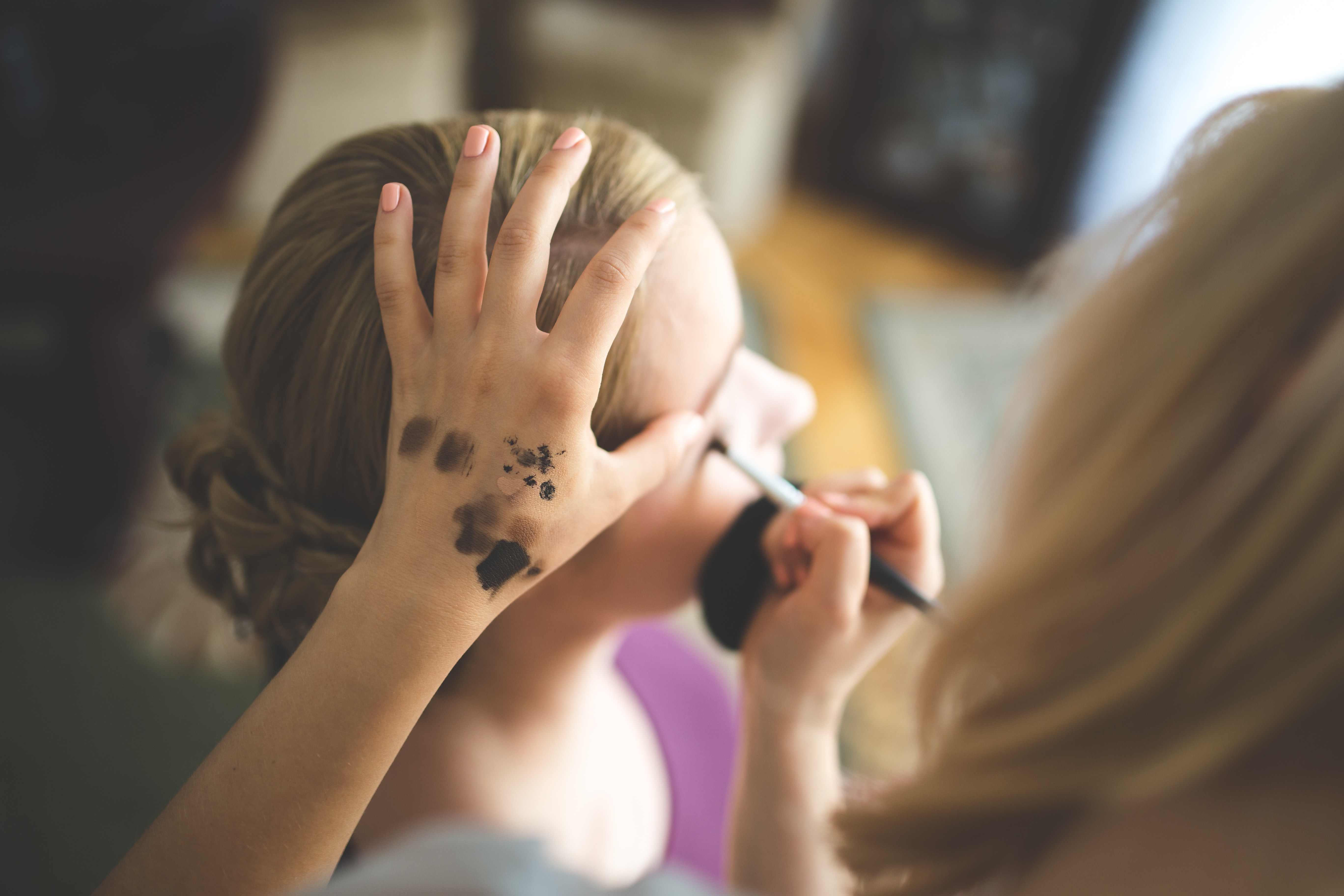 For example, your eyes are the window to your soul and I think everyone's eyes should be defined but that doesn't mean layering on eyeshadow or using copious amounts of black liquid liner or kohl pencil. In fact I try to steer away from both, particularly kohl pencil, as it doesn't wear well throughout the day and can cause black goop to collect in the corner of your eyes or just general smudging around the eye area. An alternative to this would be using a dark brown or grey and perhaps lining with powder on a sharp angled brush to give a softer definition. A strong flicked liquid liner can look beautiful for a vintage inspired look but the truth is that those with the perfect eye shape to pull it off are few and far between - I'm not one of them. Forcing such a look on the wrong eye shape doesn't look great and there will be a much better way of enhancing your eyes perhaps by contouring the crease or through the definition of your brows that is better suited to you.
The same goes for false lashes. I always think natural is best, and life is generally easier without foreign objects stuck onto your face that could potentially irritate your eyes or get knocked off or come loose later in the day. Using thick false lashes because it's "in" right now is not your best reasoning and your 70 year old self probably won't thank you for it when you're skimming back over your wedding photos with the grandkids. If you're a bit sparse on eyelashes in particular areas then your makeup artist should be able to correct that with the application of individual lashes to just those areas or perhaps just a few individuals on the outer corners if your lashes aren't so long or you want to open your eyes out.

Me at work
Now for for base and contouring. A light contour, whether achieved by liquids or powders, is a perfectly subtle way of bringing out the best in your own bone structure. I would never advise chiseling out your cheekbones beyond recognition or changing the shape of your nose unnecessarily but instead, use a subtle contouring technique to reinforce the shadows and highlights of your face that you love and make you unique.
Lip colour has been around for years, although I can recall a particular trend around the 2000's when we all thought it was "cool" to wear concealer on our lips - as long as you don't try and recreate that you should be fine! It's important that you do have some colour on your lips, especially with all the wedding photos and potential over exposure. Darker or brighter colours are harder to manage on the day with upkeep and risk of smudging but they also are more likely to date you so I would say a neutral shade would be preferable always. By neutral I don't mean a nude colour, in fact for the photos I would strongly advise against this but, neutral peachy or pinky tones would be your best option whether in lipstick or lipgloss form and always remember the liner to ensure your own beautiful lip shape is defined.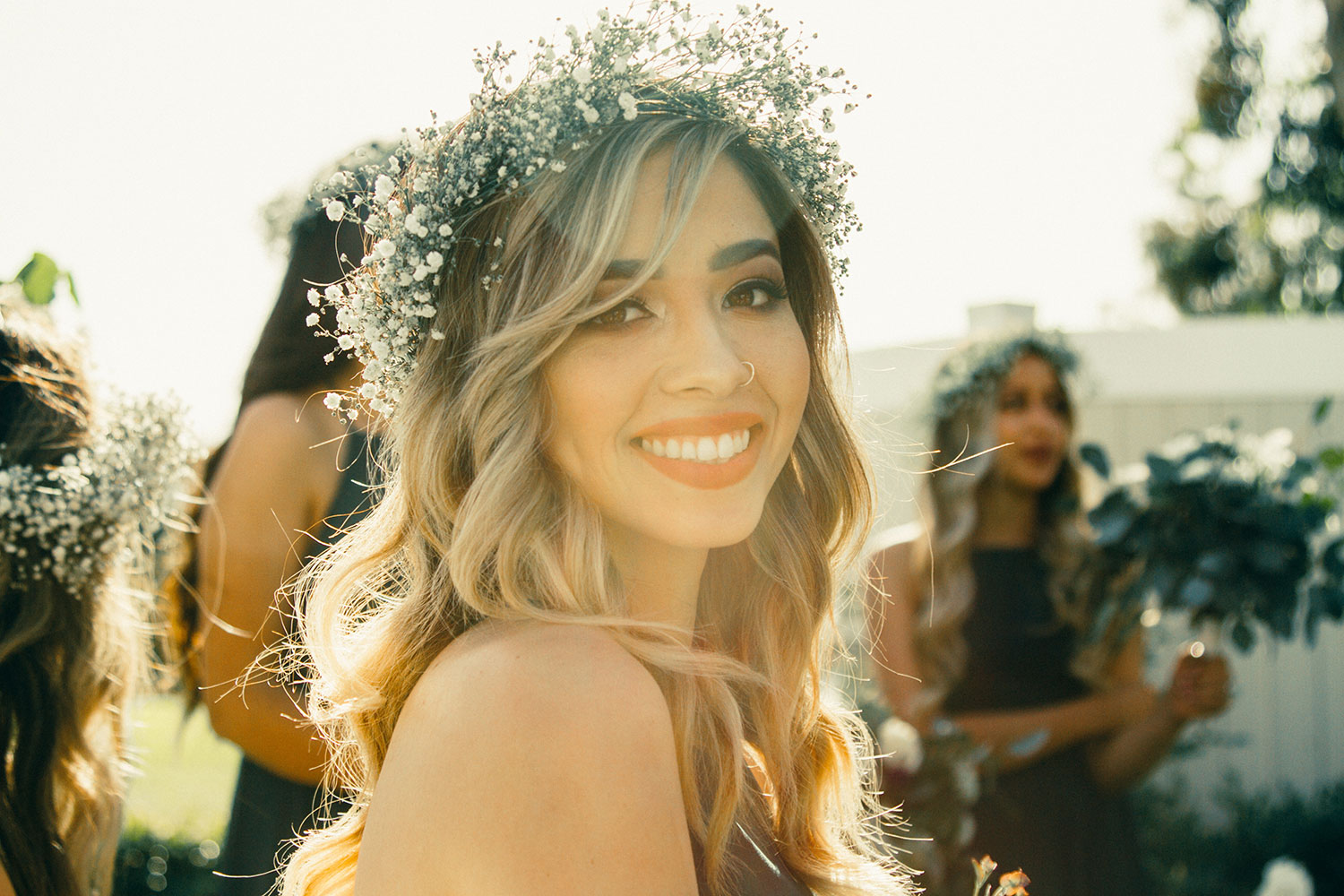 So theres just a few pointers in my opinion for achieving your perfect wedding day makeup look. It's always worth speaking with your artist first to get a clear idea of your options and what can be done to enhance your own features without completely altering them so that you can still be you - and you at your most beautiful.

View Camilla J Collins Hair & Makeup Artist