Your First Wedding Dress Appointment!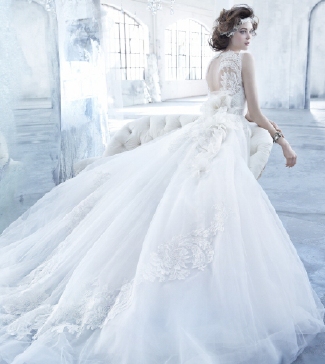 Your First Wedding Dress Appointment!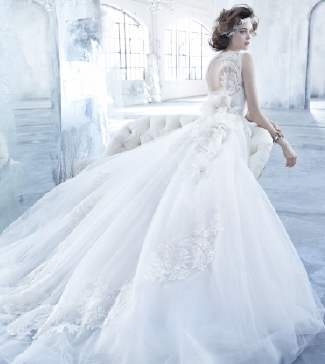 After your initial search on web sites and magazines, you will either find yourself emailing or telephoning a boutique to see if they have the wedding gowns you are interested in. They will almost certainly run an appointment system, the reason for this is that you will need not only their help getting in and out of the gowns, but also their consultants knowledge and advice. The appointments are usually made for between one and one and a half hours, you will be surprised just how quickly the time goes by!

Who to bring with you?


Please remember that it is your day and you will be the one that will be wearing the gown! So it is preferable to only bring one or two of those friends and family that have this in mind, as you do not want conflicting ideas that will only confuse you and make the choice more difficult. Also remember if too many people see the dress before the wedding there will not be as much of a surprise on you big day.

Unless it is absolutely unavoidable it is far better not to bring babies or children along, as lovely as they are, they are distracting and a boutique can be a hazardous place for them. Remember fittings take place there and however hard one tries there could be pins around just tempting those little fingers!

What to bring with you? Many gowns already have corsets and are constructed so you do not need to wear a bra, but if you feel you would like to wear one, it would be a good idea to wear or bring a strapless or skin tone bra along with you. You may also feel more comfortable wearing a proper pair of knickers, as you will be in the fitting room with a consultant, I can assure you that the consultants have seen everything before, but new brides can feel rather embarrassed in a skimpy thong! The boutique will have sample shoes for you to use when trying the gowns on, but if you have a comfortable pair in the heel height you would like to wear on the day then bring them along, this will make the appointment and your feet more comfortable.
Keep an open mind


It is your first time trying a wedding gown on, so keep an open mind and try a range on, you may be surprised. Of course, if you really would never wear a certain style do not be pushed into something that is definitely not you! There is a wide range of beautiful gowns to suit every budget, so be realistic and you can find an amazing gown that will be perfect for you in every way.

Remember the type of wedding you are planning and this includes the venue. You may also like to make a scrap book showing your favourite styles and themes of weddings; so bring this along as this can be a great help for the consultant in the boutique to really understand what you are trying to achieve.