Your Inside Guide to The Perfect Wedding Day Bra Fit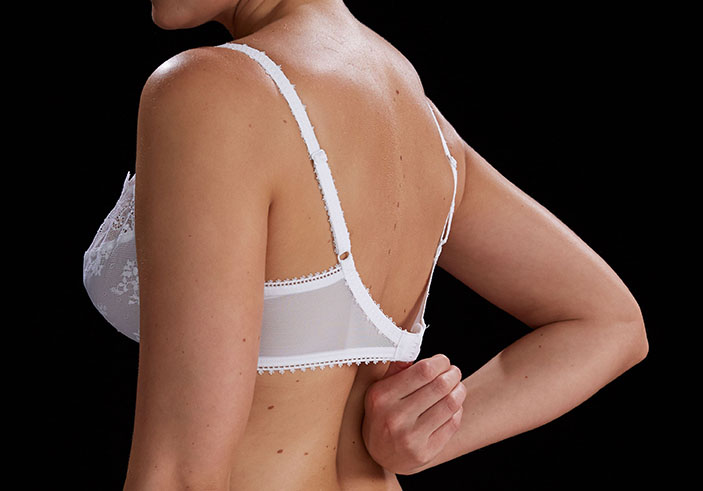 The most special day of your life is fast approaching and there is an endless list of things to do. Sound familiar? From organising flower arrangements to finding bridesmaids dresses, making sure you have perfectly fitting lingerie may be at the bottom of your list, or even forgotten all together. However, the perfect fit should be at the forefront of your mind, especially on your wedding day. The correct bra size can enhance your natural shape, improve your posture and create a gorgeous silhouette.

It may come as a surprise, but the majority of women are actually wearing the wrong size bra. Our research found that most women were wearing one back size too big and three cups sizes too small! So to banish any pre-wedding bra blues, follow the insider advice below to ensure you look and feel beautiful on your special day.??Firstly, stand in front of a mirror in your bra and place your attention on the underband. The underband should sit in a straight, horizontal line against the body and not ride up. If it is riding up, it could mean that the band size is too big and the straps have been over tightened to compensate for the lack of support. Make sure that the straps sit against your shoulder and don't leave any red marks. You should not be able to stretch out the underband more than 4cm.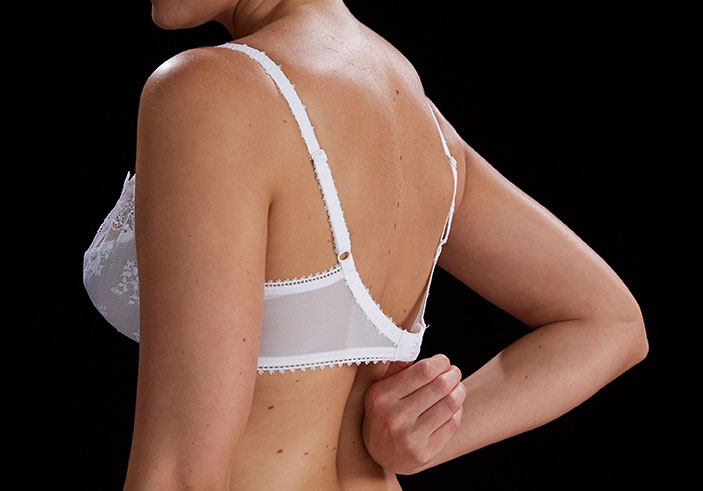 Give it a try now and refer to the guide below -
0-4cm Correct underband size
4-8cm Go down one back size
8-12cm Go down two underband sizes
12-16cm Go down three underband sizes

Next, look at the centre front. The centre front should sit flat against your ribcage. If the underwiring lifts away, then the cups could be too small. If you're still unsure, try the t-shirt test. A bra that fits well will have no visible lumps and bumps under a t-shirt or your wedding dress.




The cups should fully encapsulate your breasts with no wrinkles or gaps. If there is gaping where the cups meet the straps, it may be that the style of bra doesn't suit your shape, rather than being in the wrong size. I recommend trying a balconette style bra instead as the cups will sit lower on the breast and may flatter your shape better.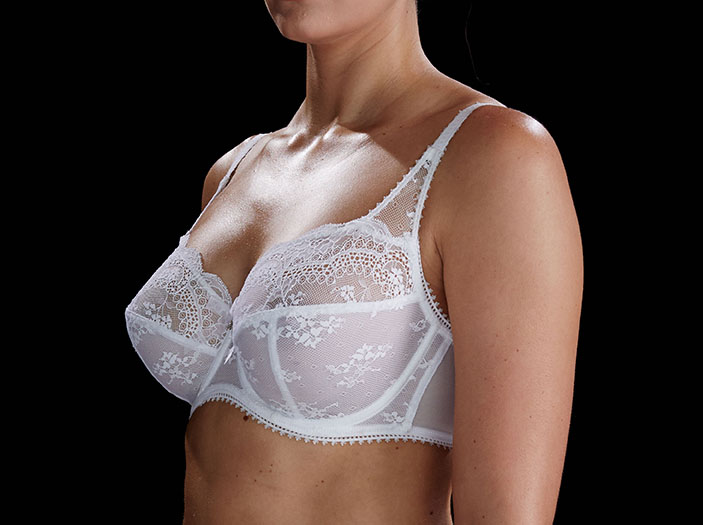 You can try out these steps with your everyday bra first so you have an idea of what the perfect fit should feel like. Then put them to the test with your wedding day bra. If you haven't found your wedding day bra yet, you can just apply this advice when you look for one.

Ultimately, the perfect fit is when the underband, straps and cups work in unison to provide incredible comfort and a flattering shape, making you feel more confident, sexy and beautiful on your wedding day, and for the happily ever after!

You can take the fit test now with our bra calculator.

Struggling to find a comfortable bra that actually improves your posture then why not check out The Ortorex Bra specifically designed for keeping your bust secure and comfortable.