Crowdfunding... 6 Things We've Learnt So Far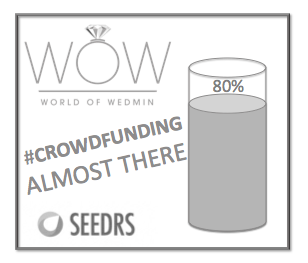 Well, if you follow us on social media (which you should and can
here
and
here
;)) you've probably noticed that we've been busy little bees running our crowdfunding campaign on
Seerdrs
for the past few weeks. My goodness what a hectic few weeks it's been!!
Who knew trying to raise £100K from people you don't know would be this tiring? Just kidding. We know what we're attempting is a HUGE deal, and though it's exhausting and at times frustrating, we're genuinely overwhelmed with how well we've done so far.
Going from £0-£80K in like 20-something days has taught us so much already, and we still have a long way to go before we reach our £100K target (which if we don't reach, we get £0... like actually NOTHING). SO, we thought it a good moment in time to sit back and reflect on our crowdfunding journey thus far, with a round up of things we've learnt.
1.
We have an AMAZING network of family and friends. This truly deserves the top spot as we would never have gotten as far as we have without them. From chipping in tenners (to become a 0.00125% shareholder) to sharing FB posts and Tweets everyone has been there for us and it's made us feel all warm and fuzzy inside.
2.
People don't reply on LinkedIn. A wise man told us to contact as many people as we possibly can on LinkedIn who may be able to offer advise, investment or contacts. 95% of these people will not reply. Bummer.
3.
It's really easy to become the kind of person you usually hate. And that's ok. Ish. You know the people who spam your wall with marathon fundraising updates? It's easy to turn into that person which, to a certain, extent is ok. But try to find other outlets for your spamming. We've used LinkedIn groups, message boards, startup forums etc.
4. 
People don't understand crowdfunding. People constantly ask if we're begging. Sure there are crowdfunding sites a bit like that, but we're doing equity crowdfunding, meaning you're buying shares in our company. Don't overestimate what people understand about crowdfunding, you'll probably need to break it down for them.
5.
Constantly reassess and realign your plan. Before starting our campaign we had a really concise plan of attack to attract investors and motivate the 'crowd'. What we quickly realised was that as certain parts of your plan develop you'll need to reconsider the others. Be flexible. Every couple of days sit down and think, ok this isn't working too well, how do we adjust it?
6.
The crowd is fickle. Some days we're on the first page of Seedrs, trending away and attracting random investors from all over europe. Then suddenly nobody seems to care anymore and it all goes quiet. DON'T let this get you down. The crowd are fickle and like to see what everyone else is doing. Keep ploughing away with your strategies and get yourself back on that front page.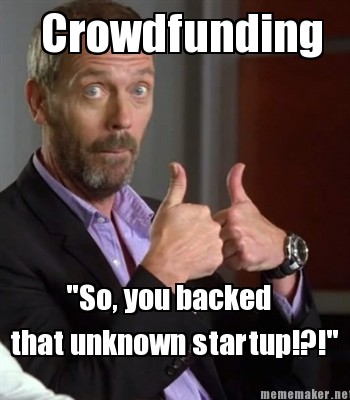 So now we're venturing into that magical final 20%, and it's make or break time. Partnerships and plans are starting to fall into place, and it's incredibly exciting!! You can see out campaign and all our updates
here
. If you'd like to chat to us about joining the WoW gang in any capacity, drop us an email to
[email protected]
And finally...
If you've invested already, THANK YOU! If you're still sitting on the fence, here are a few reasons why you should join our journey...