Specialised Personal Gifts for your Special Guests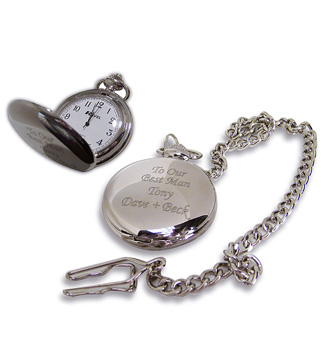 As we approach winter in full swing, those who have set their hearts on a winter wedding have, hopefully, covered all the necessary bases to ensure a successful day goes without a single fault. With any wedding you plan there are many aspects you need to consider and organise, leaving nothing to chance to avoid any upset or last minute rush, either of which can cause a happy event to become a time of stress for the soon to be wed couple.

Having the foresight to plan efficiently is always a winning attribute when organising a ceremony of any sort, particularly the joining of two people in holy matrimony but with an increasing demand to stage more and more opulent and lavish ceremonies, the list of items on the average wedding list grows longer every year. Contingency plans are great ideas but are often outside of even the most optimistic budgets, with the average wedding costing in excess of £15,000; you don't want any unexpected occurrences cropping up!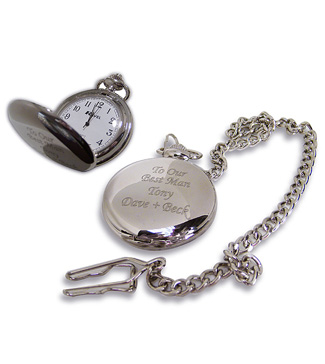 Items such as those gifts that you wish to offer in thanks to key people involved in your wedding, such as the best man, the parents of the bride and groom, maid or matron of honour and other special individuals all need a little consideration and focusing on these for a moment will reflect the true value of your gratitude. It is traditional for the bride and groom to present gifts to certain members of the wedding party and finding a selection of high quality wedding thank you gifts that fit within even the modest budgets is favourable.

There are therefore an increasing number of online specialists and retailers who can offer a complete solution, whether you are searching for wedding favours or personalised hip flasks, compact mirrors or pocket watches, each specifically tailored for the maid of honour, best man or certain relatives. Leading suppliers and stockists are very passionate over choosing the perfect items to showcase to potential customers, often offering a gallery of examples to show the flexibility of options you can choose from.

Ideas for such gifts are easy to categorise, with sections for male guests, an obvious choice for the best man and the fathers of the happy couple and any male ushers, a section for bridesmaids, the maid/matron of honor, flower girl and ring bearer if a small child is to be chosen and then equally, gifts for either the bride and groom as it can be quite popular to purchase similar gift ideas to offer to each other, making a lovely, kind and sweet memento of an extraordinary day.

Many of the specialised, personal gifts you can choose from include engraved pieces that can be found in a great selection of examples, totally customisable to suit your own preferences and requirements. From trinket boxes, personalised necklaces and bracelets, not forgetting a stunning choice of handbag shaped compact mirrors and personalised photo key rings for ladies and children, to personalised sterling silver cufflinks and hip flasks for the best man, discovering the array of ideas will certainly enrich your imagination without breaking the bank.

For something even more unique, there are a selection of great gadgets that will appeal to male recipients, of which include folding stainless steel multi-purpose pliers, travel clocks and floating pens to serve as a long lasting thank you for your special male guests.