9 Beautiful Wedding Cake Ideas in 2018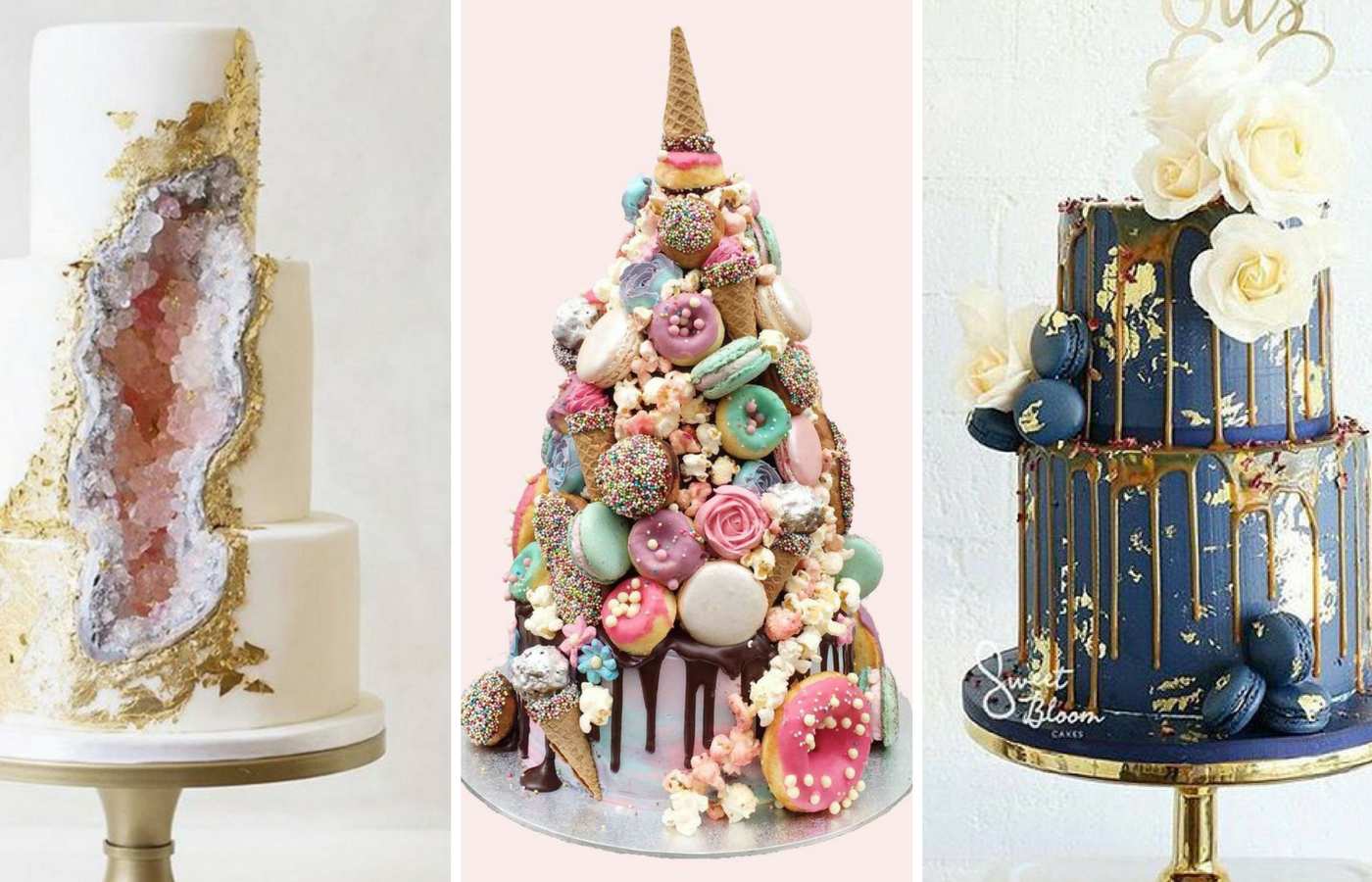 2018 wedding cakes are all about artistic expression, with some of the most beautiful cakes yet. People are always thinking of creative and innovative ways to transform the classic, traditional wedding cake to create a stunning centrepiece for your dessert table. Here we've collected some of the biggest wedding cake trends this year to inspire you with your own. A lot of these cakes aren't just one style, so don't be afraid mix and match – your cake is supposed to be fun and represent you, so be as unique as you like. Have a look at our selection of the best wedding cake makers here.
Floral Wedding Cakes
Floral cakes have always been popular. They're elegant, delicate and pretty, exactly as a traditional wedding is. The flowers tend to be real or sugar, although painted flowers are becoming more popular. There's so much you can do with them – for a spring wedding, you might choose blush blossom flowers, whereas summer might be more colourful, with vibrant tropical flowers. If you like the look of this, why not speak to Sophisticake to see what it takes to make one of these for your wedding.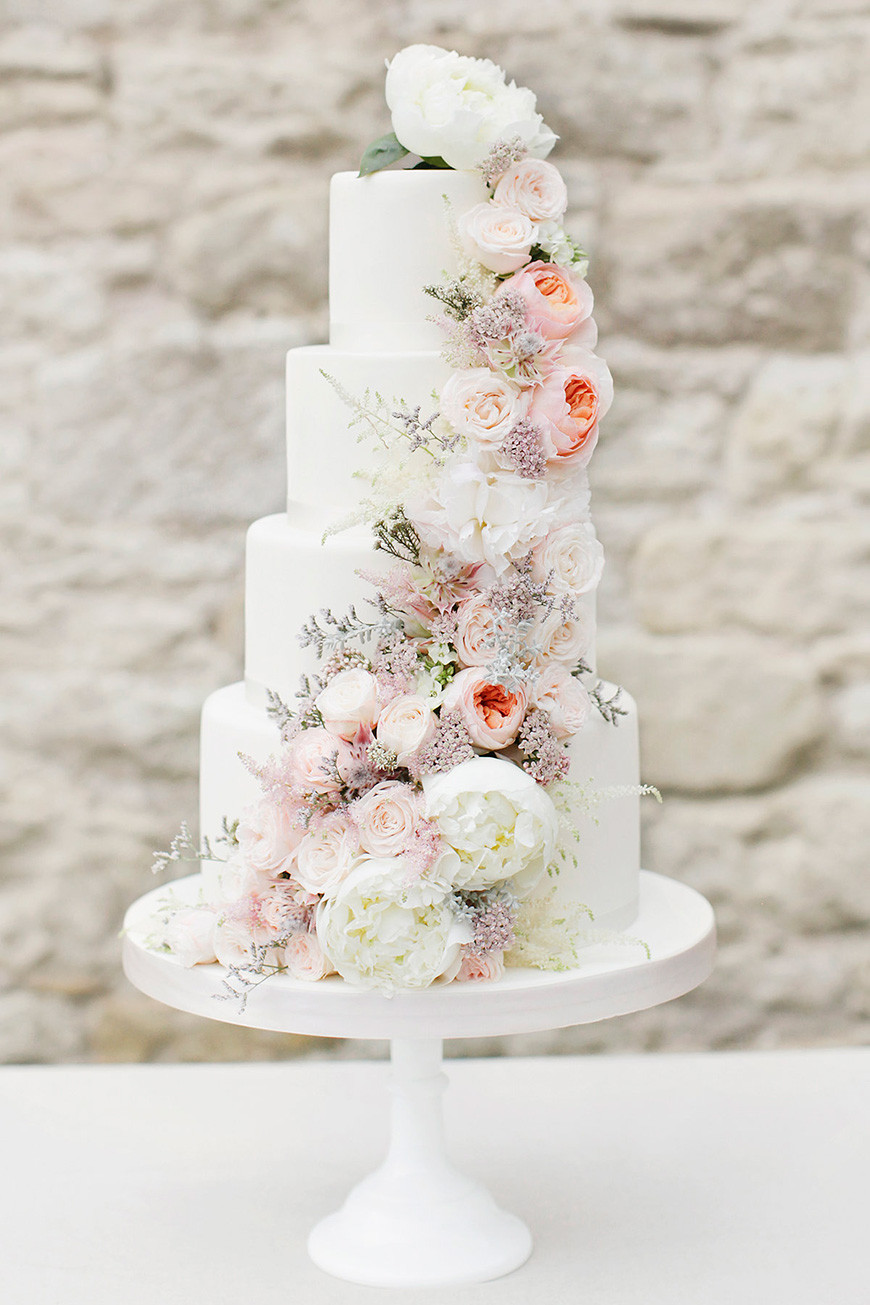 Source: Rachel Rose Photography
Source: Want that Wedding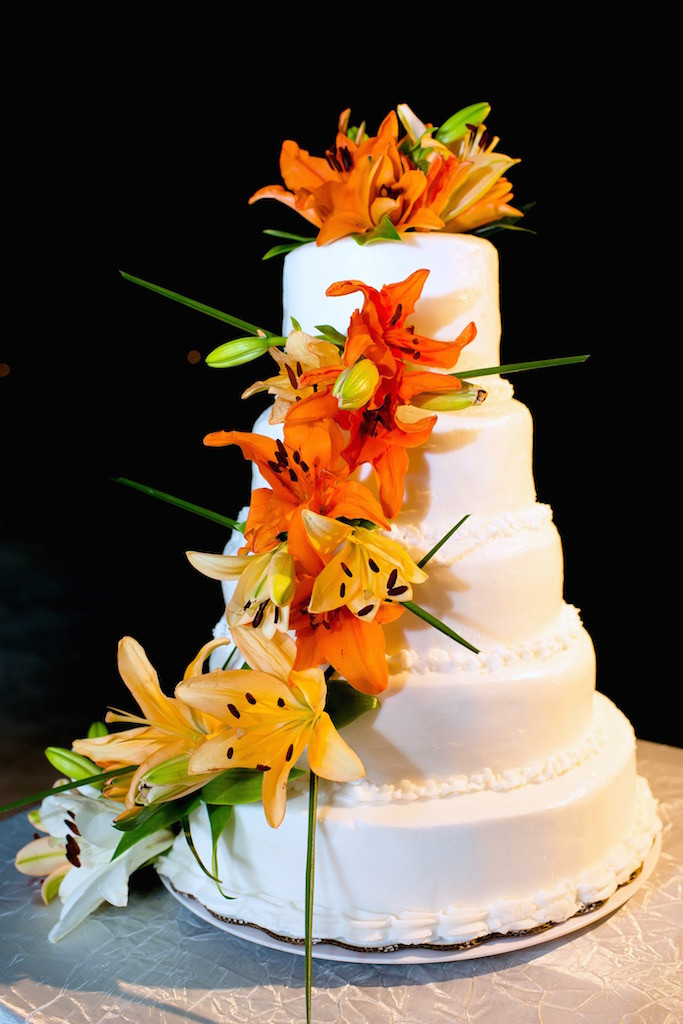 Source: Whitney E. RD / Leonardo Melendez
Source: Mod Wedding / Mary Costa Photography
Source: Langs of London
Naked, or nearly naked, cakes are nothing new. We all know that, as great as icing can be, sometimes it's just a little too sickly. Especially after more than a few drinks. The exposed sponge is simple but can be just as versatile in decoration as an iced cake. It's great for couples looking for a more rustic feel, and with unusual fruits like blackberries and figs being very popular at the moment, they make a great addition. Speak to Gail's Cake Pantry near Birmingham to get more info about Naked Wedding Cakes for your wedding.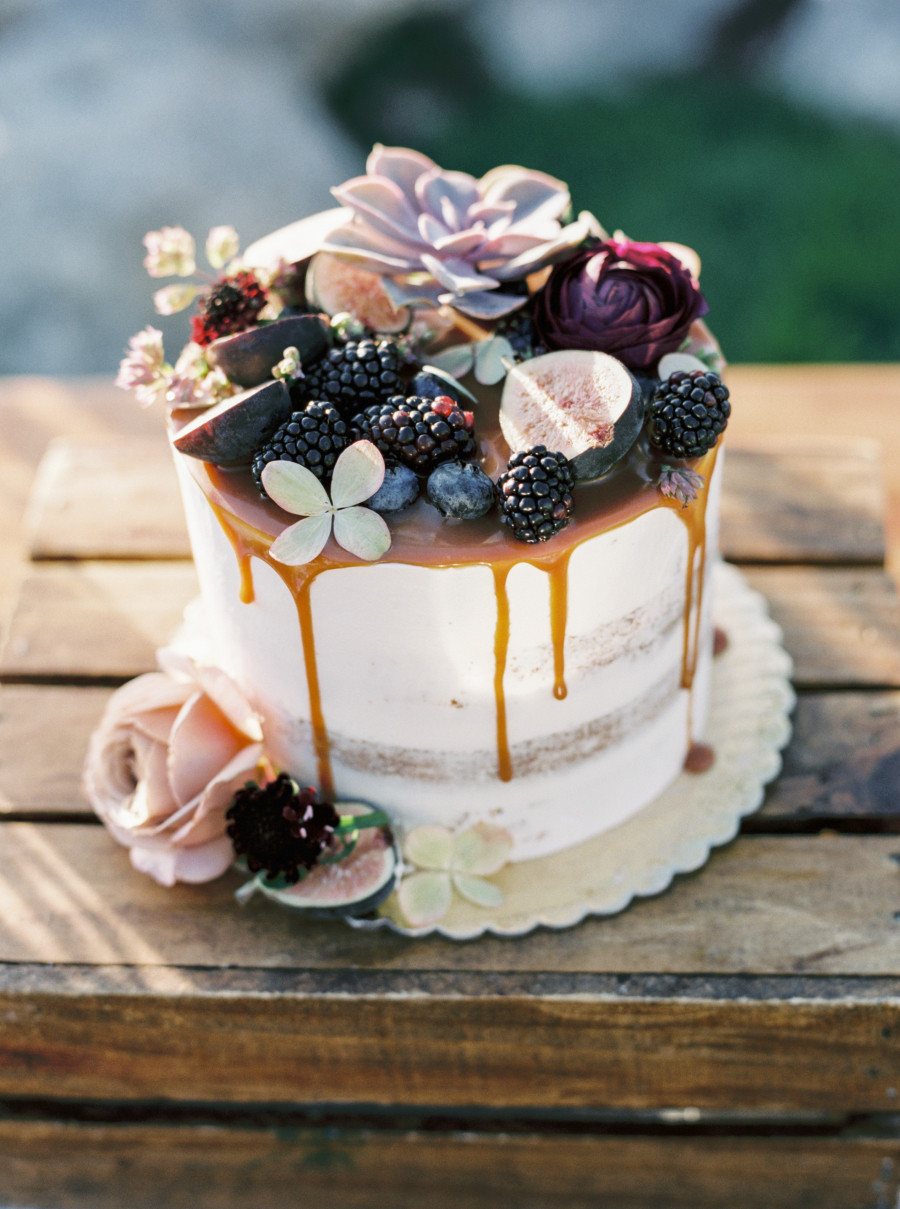 Source: Style Me Pretty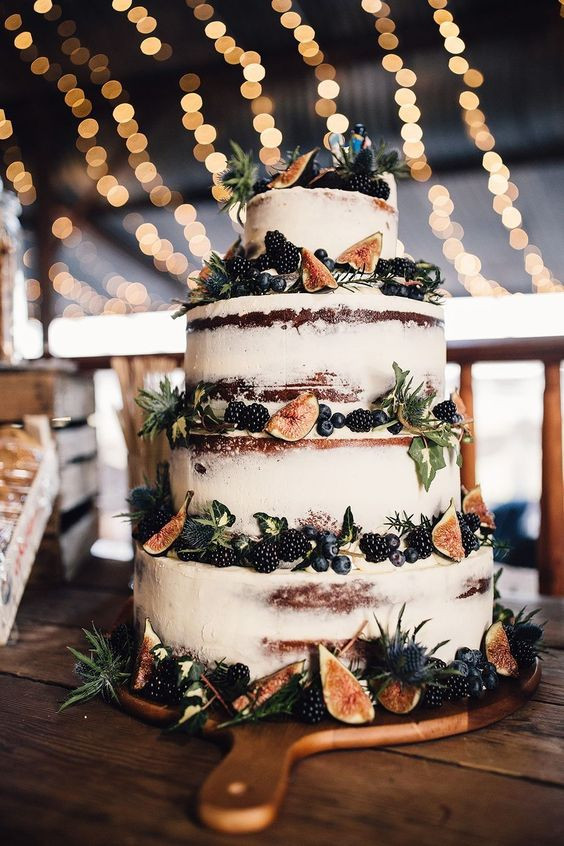 Source: Jess & Alex's wedding / Samuel Docker Photography


Source: Minh Cakes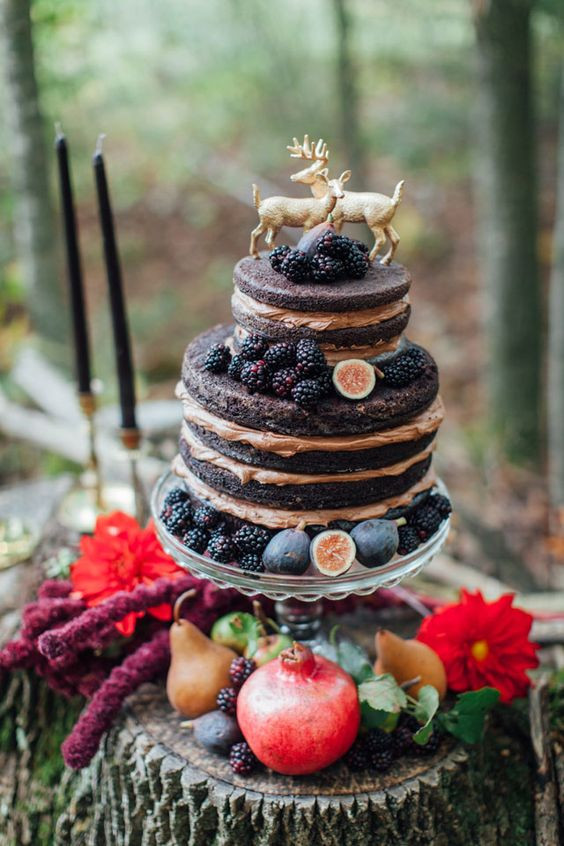 Source: Weddingomania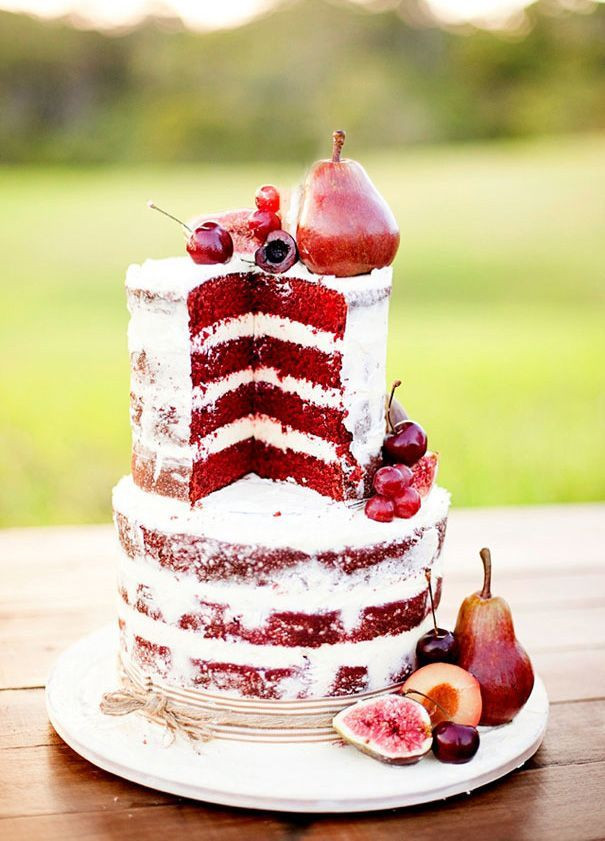 Source: Weddingomania
Unusual Wedding Cakes
All wedding cakes are a work of art, but some of the latest trends are just incredible. There are brushstroke cakes with a feather effect, created by Kalabasa, for a truly striking and modern effect. Marble and geometric cakes go well together and are also very popular at the moment. Metallic, and gold leaf cakes add a little decadence to your wedding. Then there are some more unusual wedding cake trends, like the stunning geode cakes, or celestial details and even watercolour painted cakes. If you're looking for a more unusual cake for your wedding, speak to London based Little Cake Garden to get more information.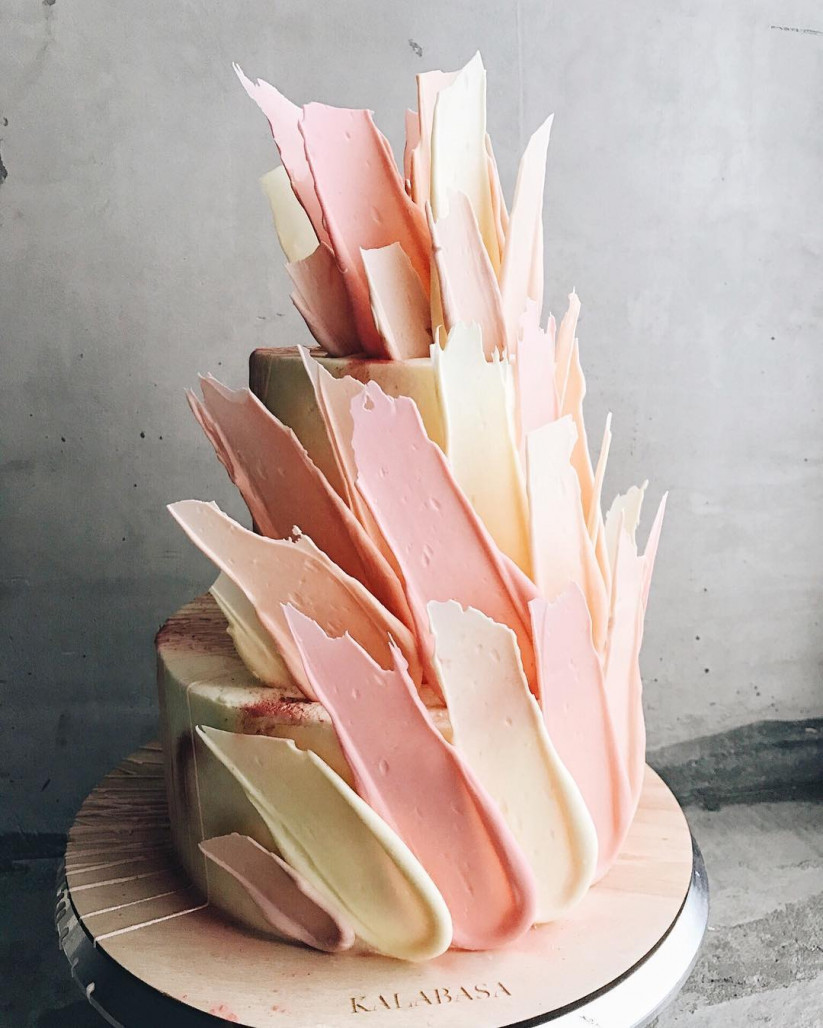 Source: @Kalabasa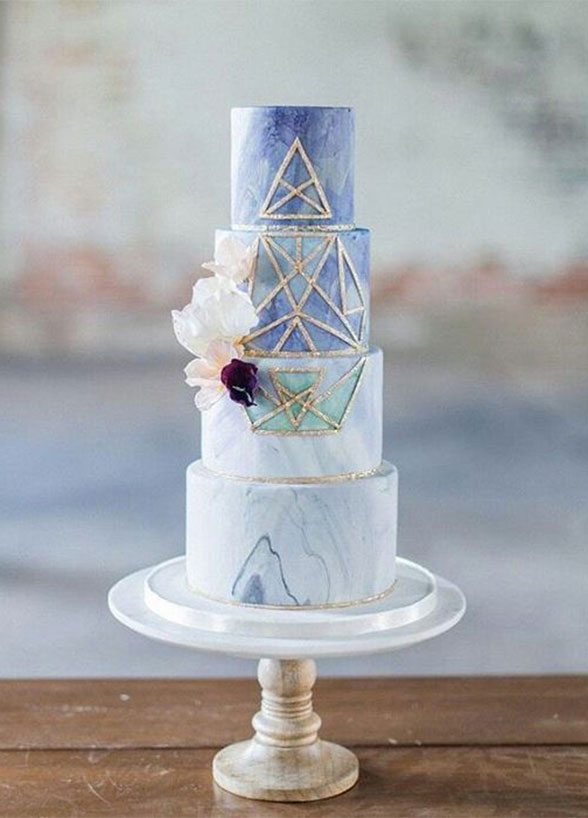 Source: @cake_whisperer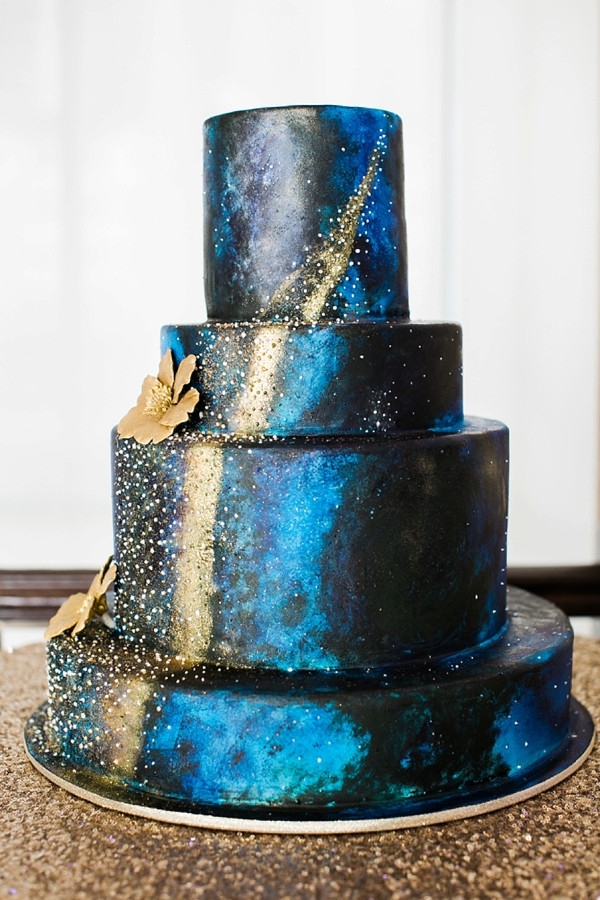 Source: Elizabeth Friske Photography / E and E Special Events
Source: Carrie's Cakes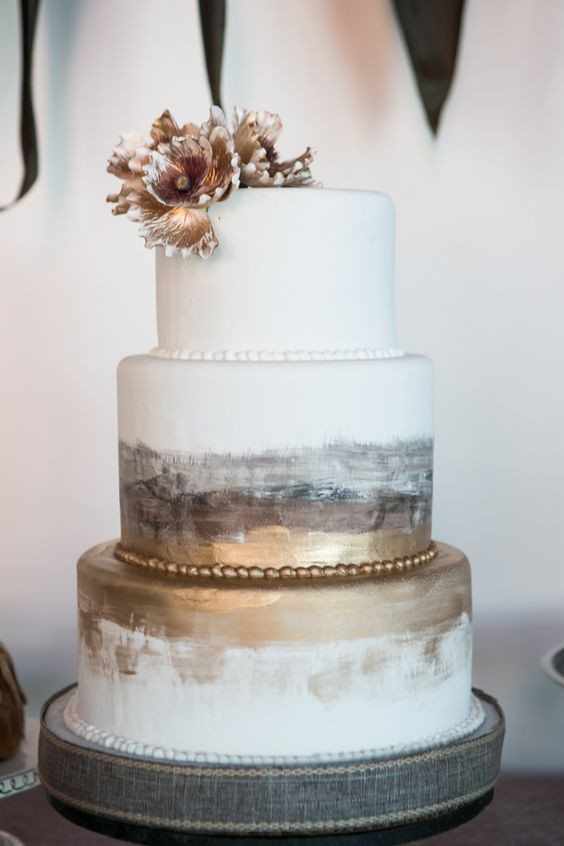 Source: Morgan Miller Photography


Source: Le Petit Sweet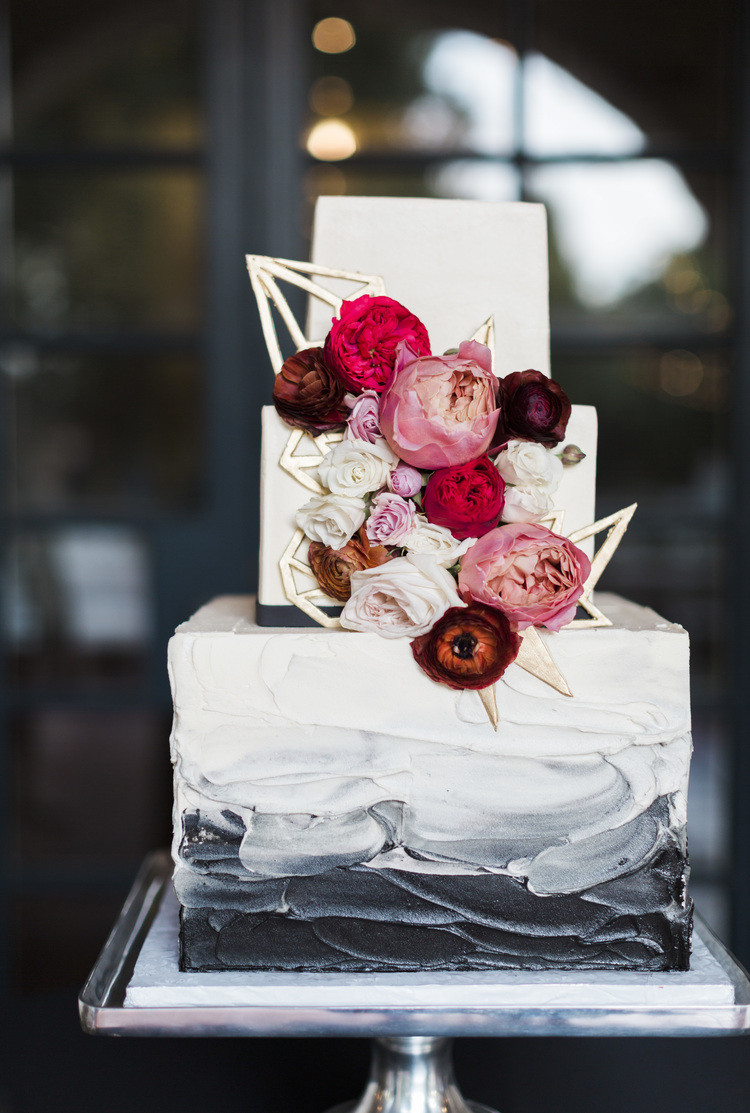 Source: Sugar Bee Sweets Bakery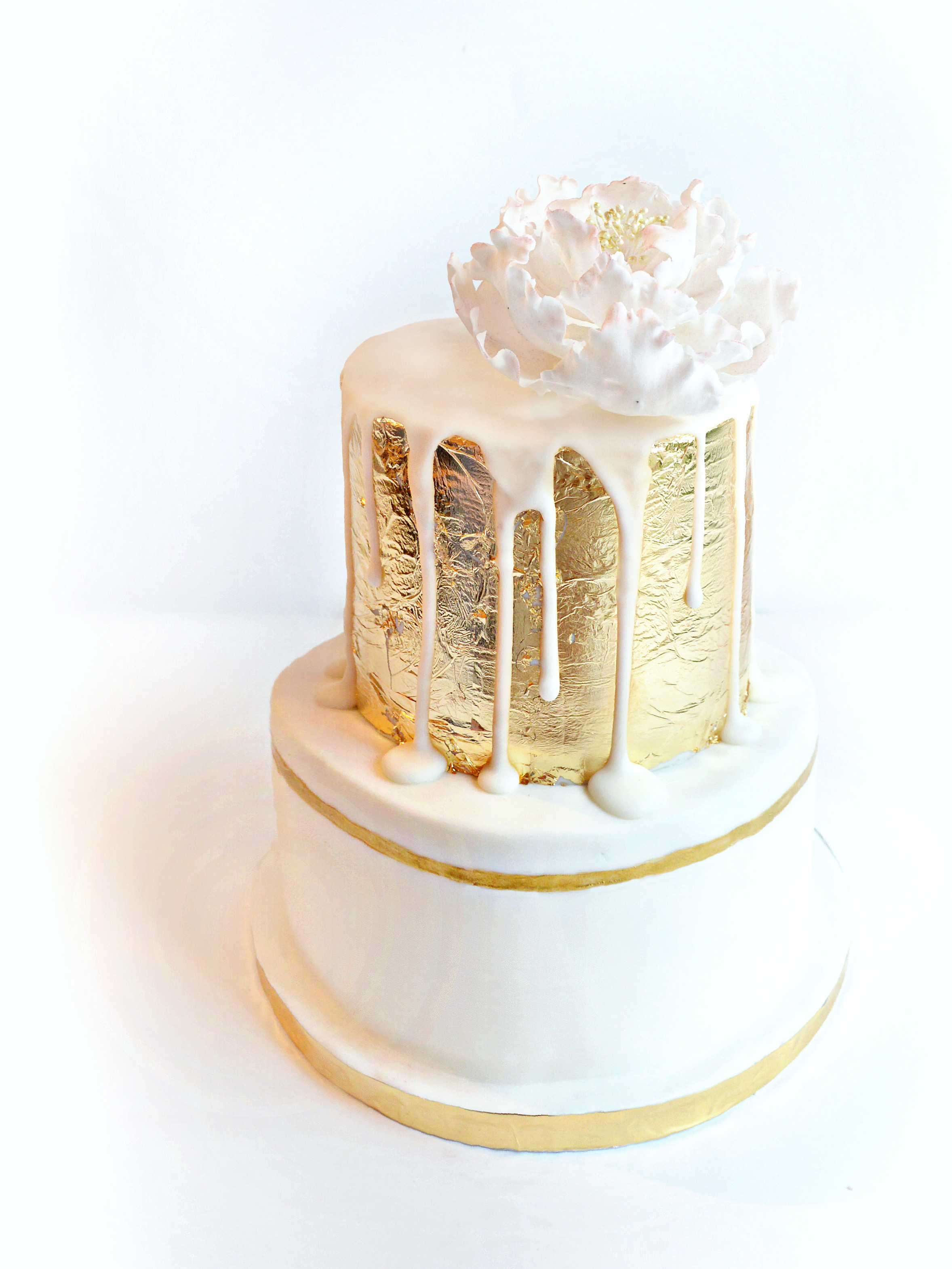 Source: Cherie Kelly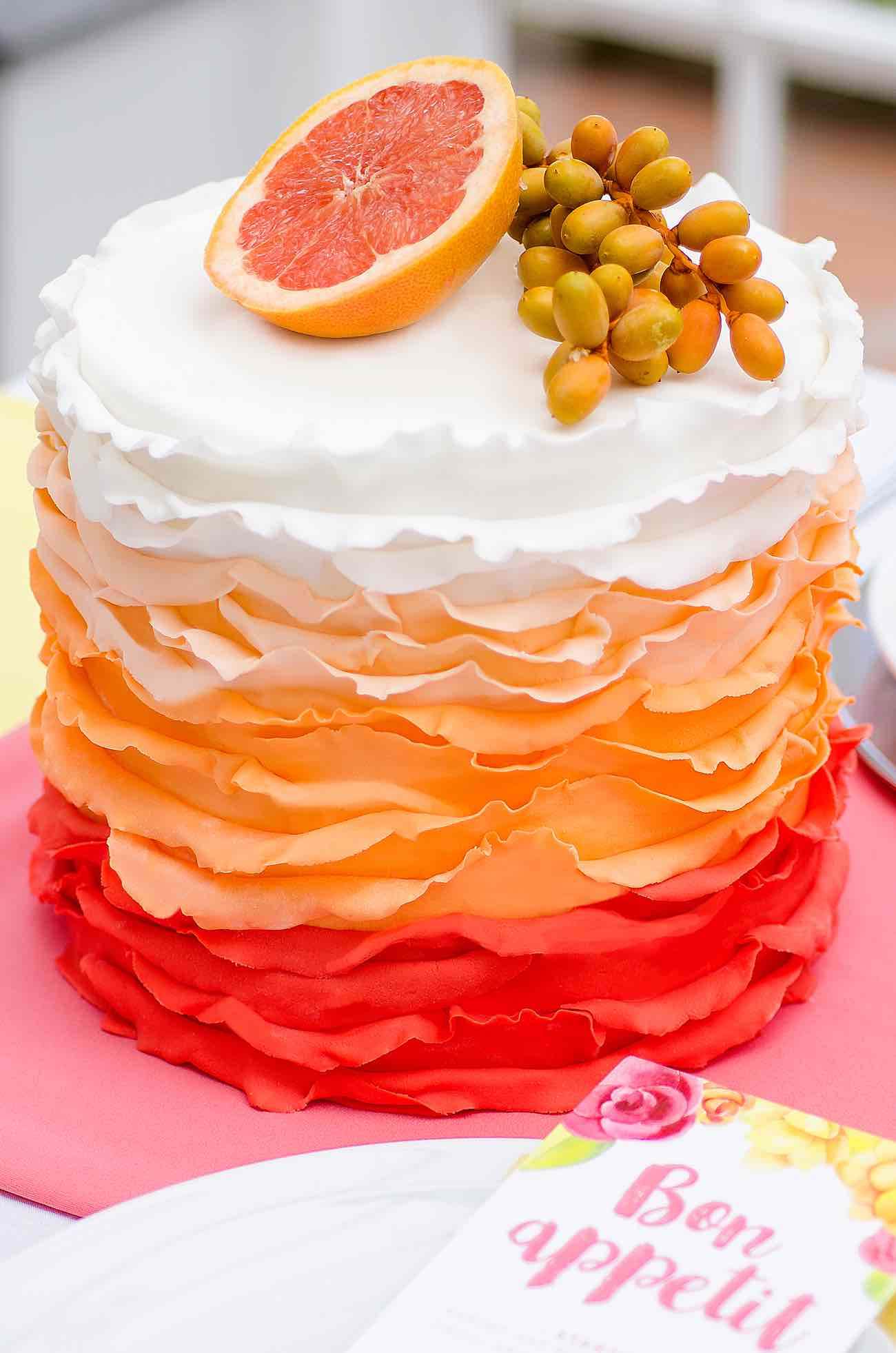 Source: Connies Cakery / Kaitlyn de Villiers Photography
Source: @Kalabasa
Drip Wedding Cakes
One of the trends of the last couple of years, the drip cake, doesn't look like it's going anywhere. It's a versatile way to add a splash of colour without hiding the beauty underneath. It also means you can have different flavours inside and out, with the drizzle not limited to frosting. Try a caramel sauce or chocolate ganache to make it really indulgent.
Source: Sweet Bloom Cakes
Source: @weddingchicks


Source: Koman Photography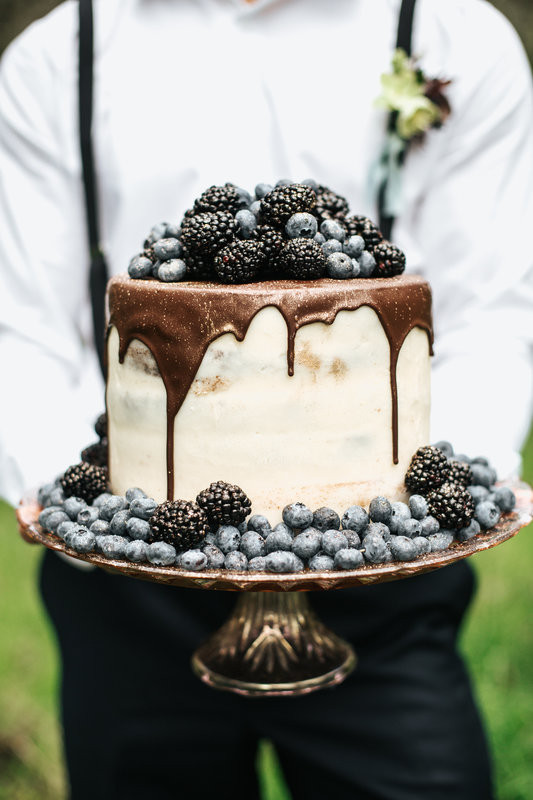 Source: Monique Serra Photography / The Sassy Cupcake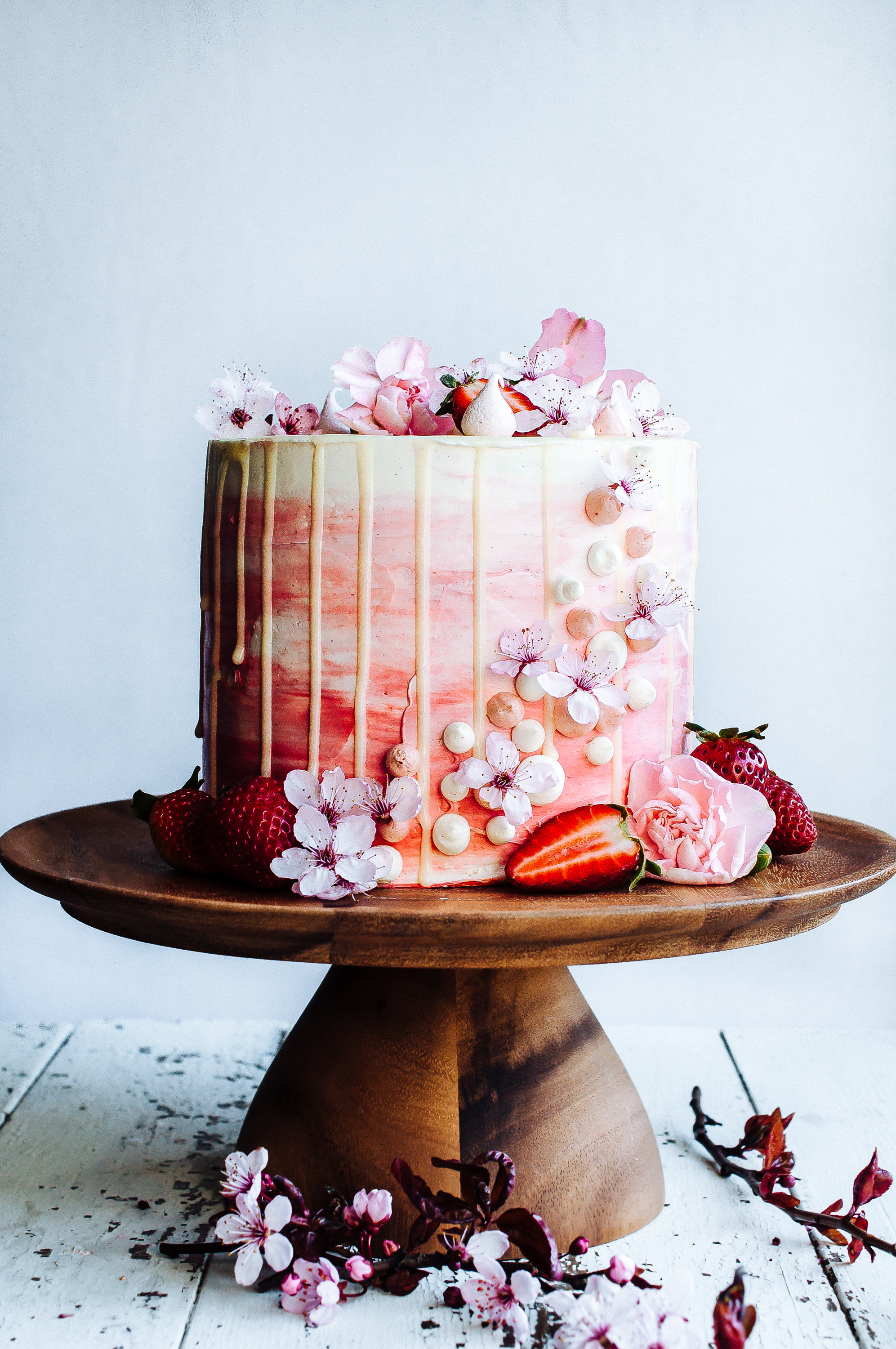 Source: Hint of Vanilla Blog
Black and White Wedding Cakes
Sticking to solely black or white for a wedding cake is a popular trend at the moment. White cakes are a classic, traditional choice, but also a blank canvas for you to decorate as you please. Black cakes are more alternative and daring, a statement piece that adds a little drama and decadence to your dessert table. Metallic accents make a great addition to both. Blossom & Crumb in London are the people to speak to if you're interested in having one of these at your wedding
Source: La Petite Pops


Source: Knead to Make / Kara Brodgesell


Source: Zoe Clark Cakes


Source: Cake Fix / Kate Wark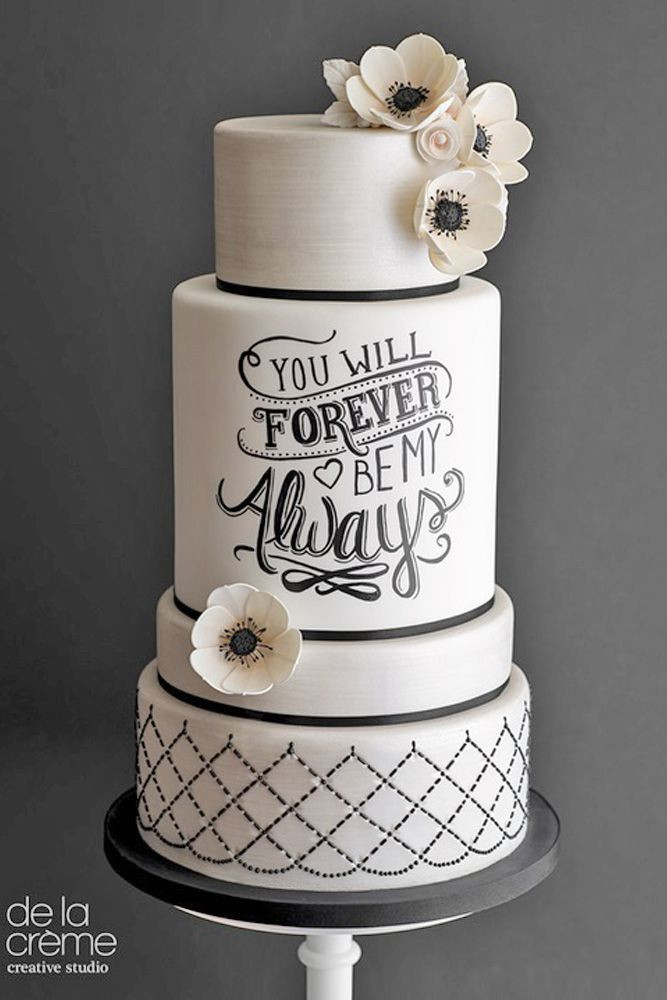 Source: De La Crème Creative Studio
Desserts
Cake isn't the only dessert out there. We all have a favourite, so why not have your favourite sweet treats instead of a wedding cake? Pancakes and crepes don't have to be limited to the wedding breakfast. Maybe a tower of beautifully designed cupcakes, or the delicious French croquembouche. Even Krispy Kreme have their own tower of doughnuts for weddings because let's face it – if you can stack it, it can be a wedding cake.
Source: Mary Alice Hall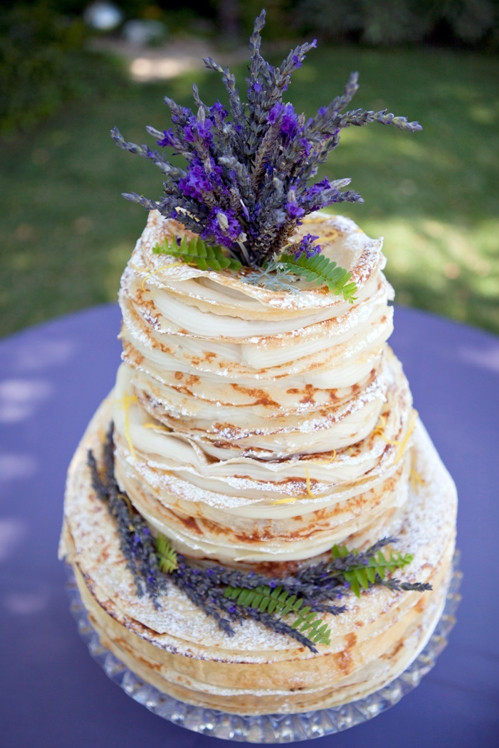 Source: French Wedding Style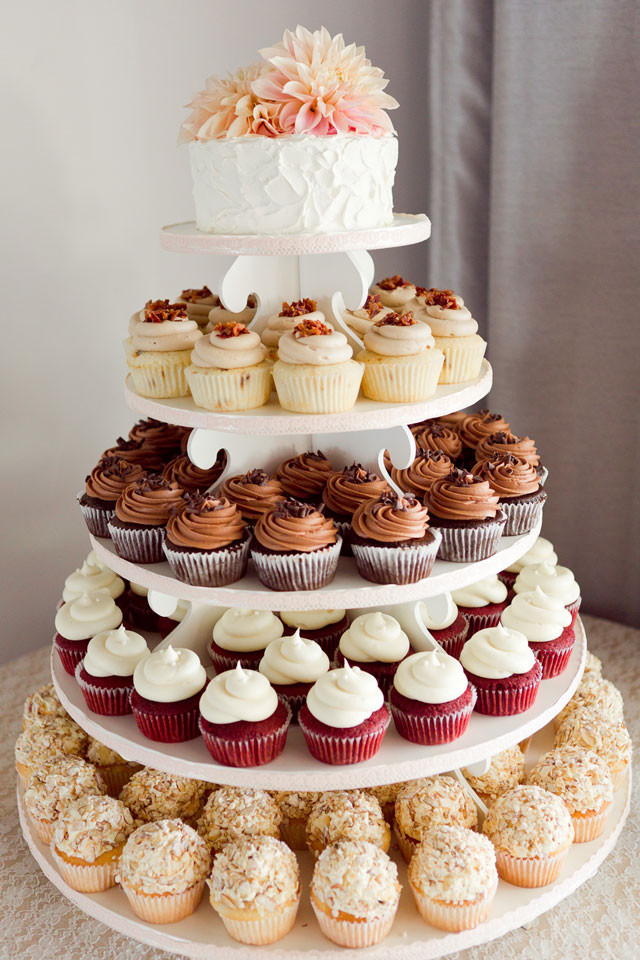 Source: Artfully Wed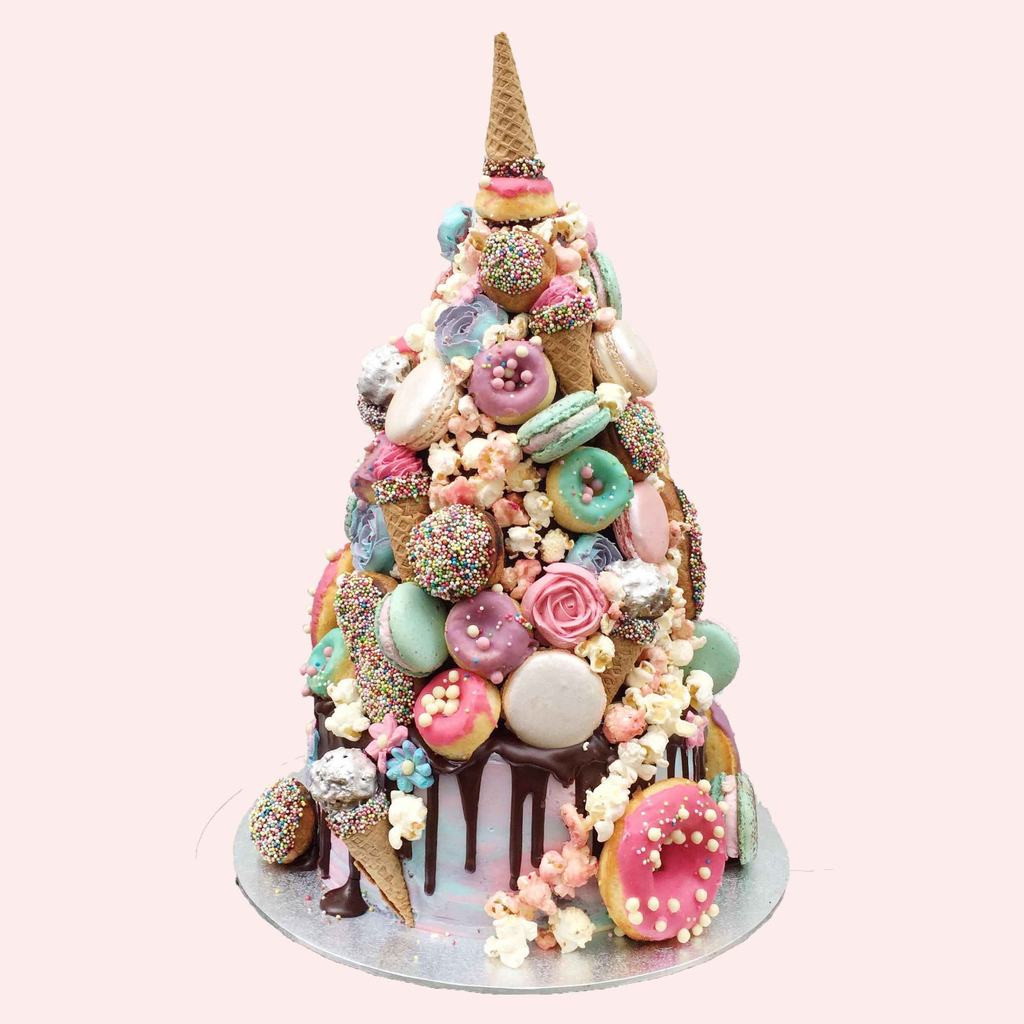 Source: Anges De Sucres
Source: Deborah Grace Photography
Cheese Wedding Cake (and other alternatives)
Not everyone has a sweet tooth, so you shouldn't sacrifice your own tastes to stick with tradition. How about a cake made entirely of meat instead? Or, the surprisingly popular cheese wedding cakes. There are some beautiful cakes made entirely of cheese, and you might not even notice the difference. Pork pie wedding cakes may not be as deceptive, but they're a hearty alternative.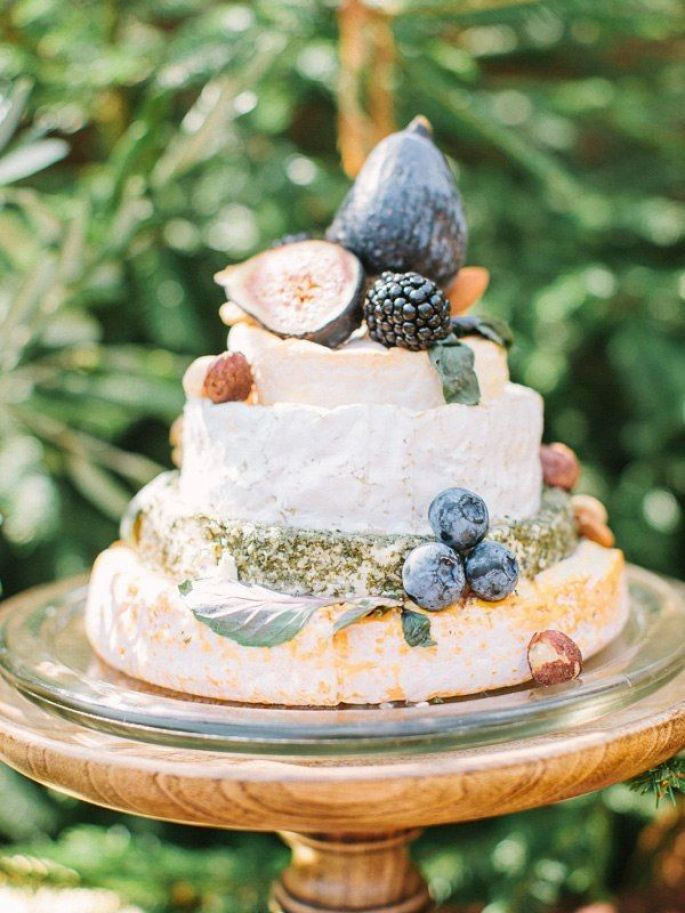 Source: Greer Gattuso
Source: M&S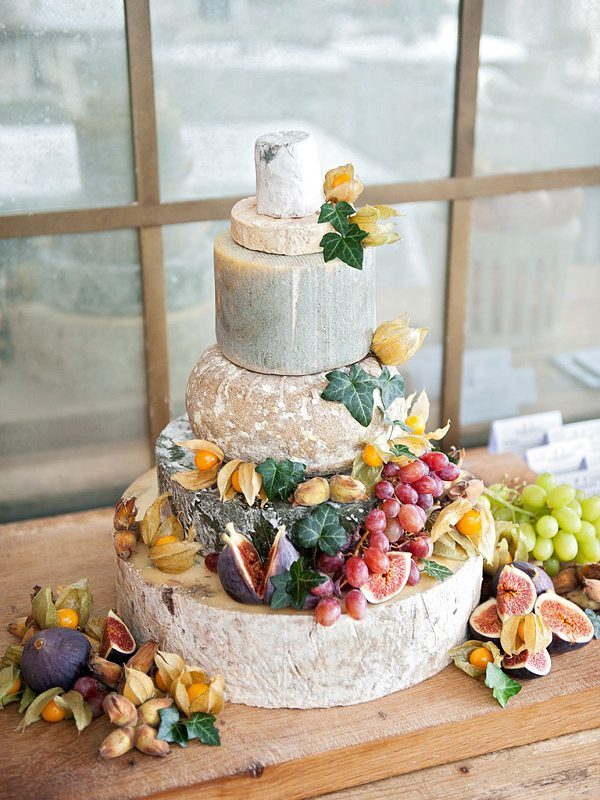 Source: Dominque Bader Photography


Source: Jose Villa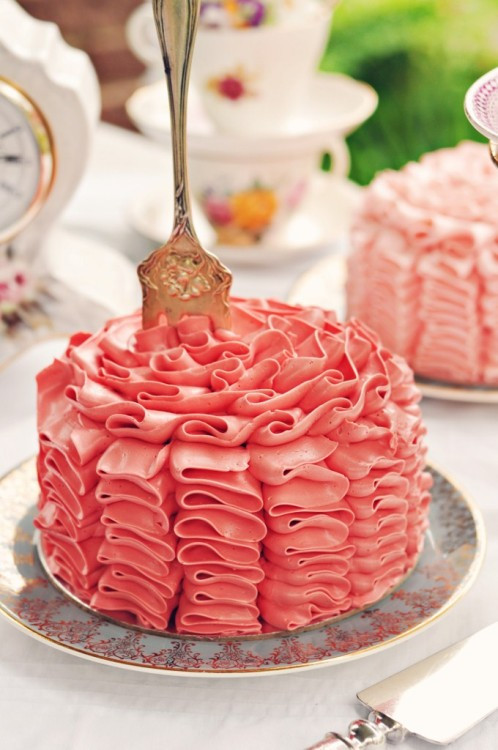 Source: Sweetapolita
Disney Wedding Cakes
Disney wedding cakes are nothing short of magical. That's why it's a popular theme for those looking for a fairy-tale wedding. Whether you're a modern Cinderella or Belle, there's a cake for you to be a princess on your big day. Or, for a subtler approach, choose a simpler cake and add a Disney or princess themed wedding cake topper – crowns and tiaras are a great choice. The Sugar and Spice Company specialise in unique and individual wedding cakes.
Source: Disney Weddings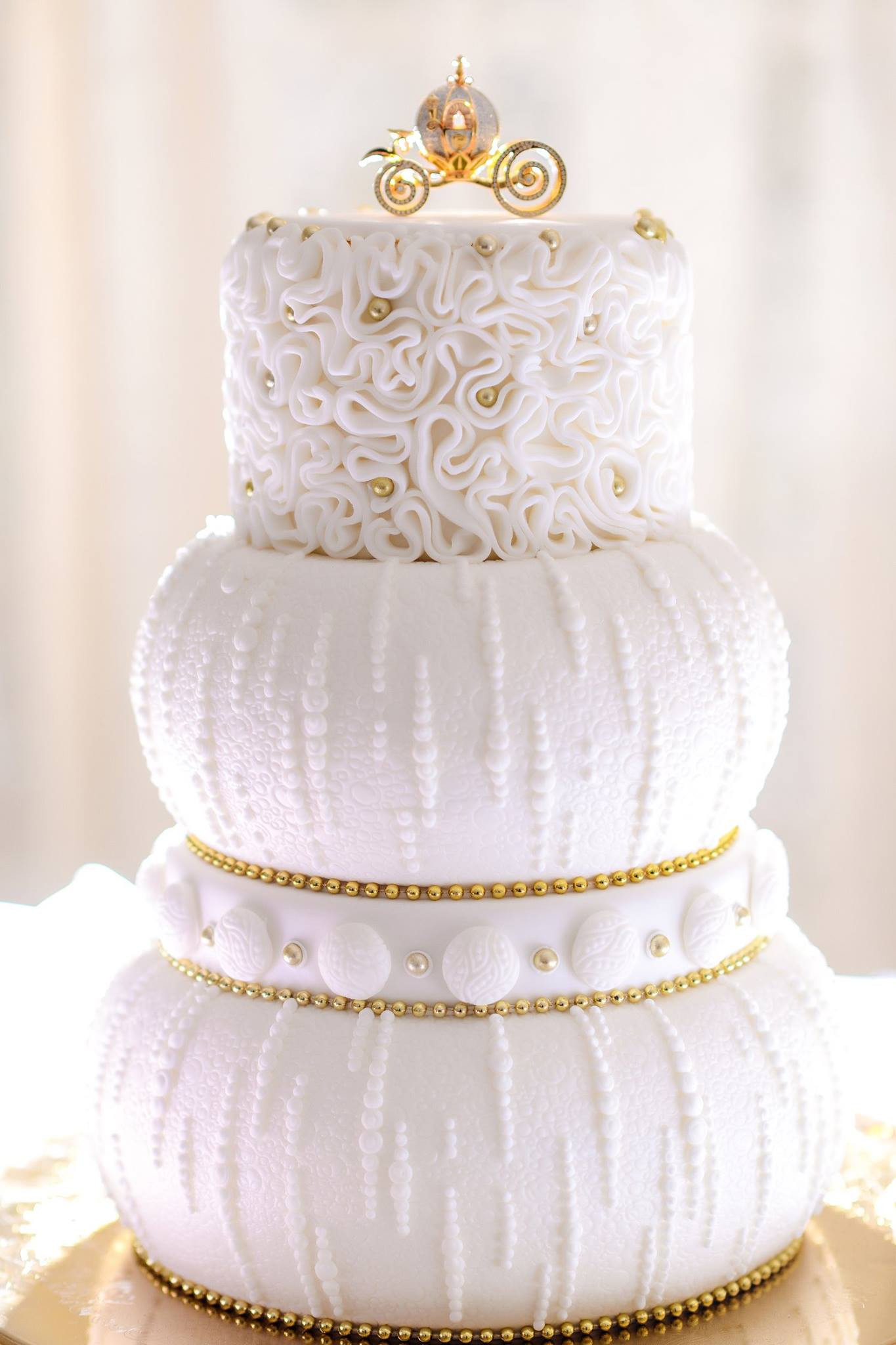 Source: Disney Weddings


Source: Raelyn Elizabeth Photography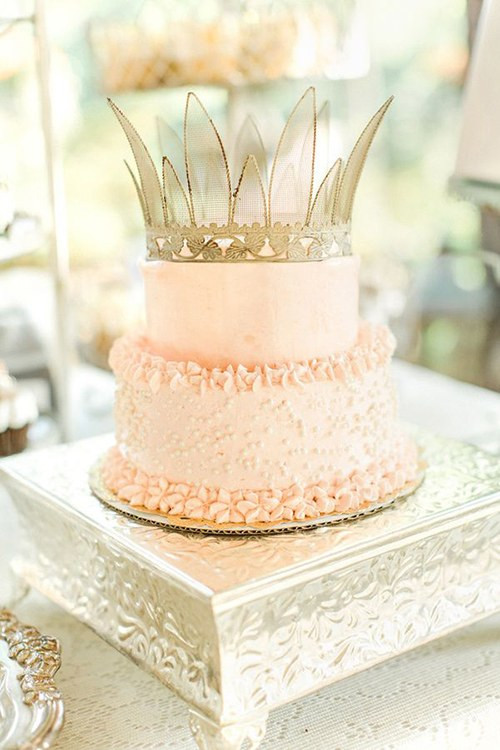 Source: Raelyn Elizabeth Photography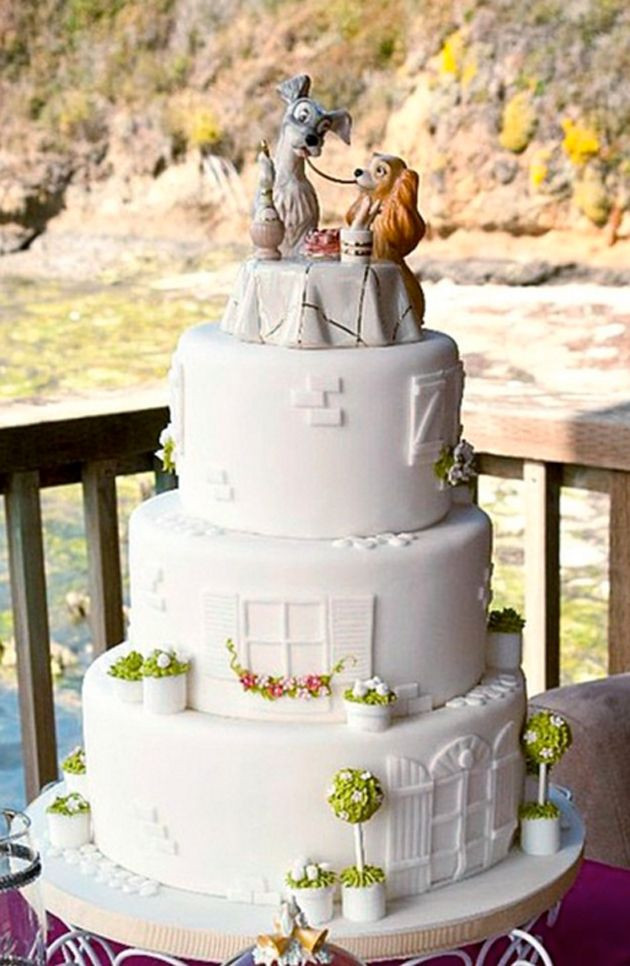 Source: Disney Weddings
Fun Wedding Cakes
Whatever you're a fan of, have a cake made of it. Pop culture cakes are fun; they showcase who you are and what makes you happy. If a Marvel wedding cake puts a smile on your face, then do it. Or maybe a Lego wedding cake brings back fond childhood memories. A funny wedding cake topper can also be just as fun.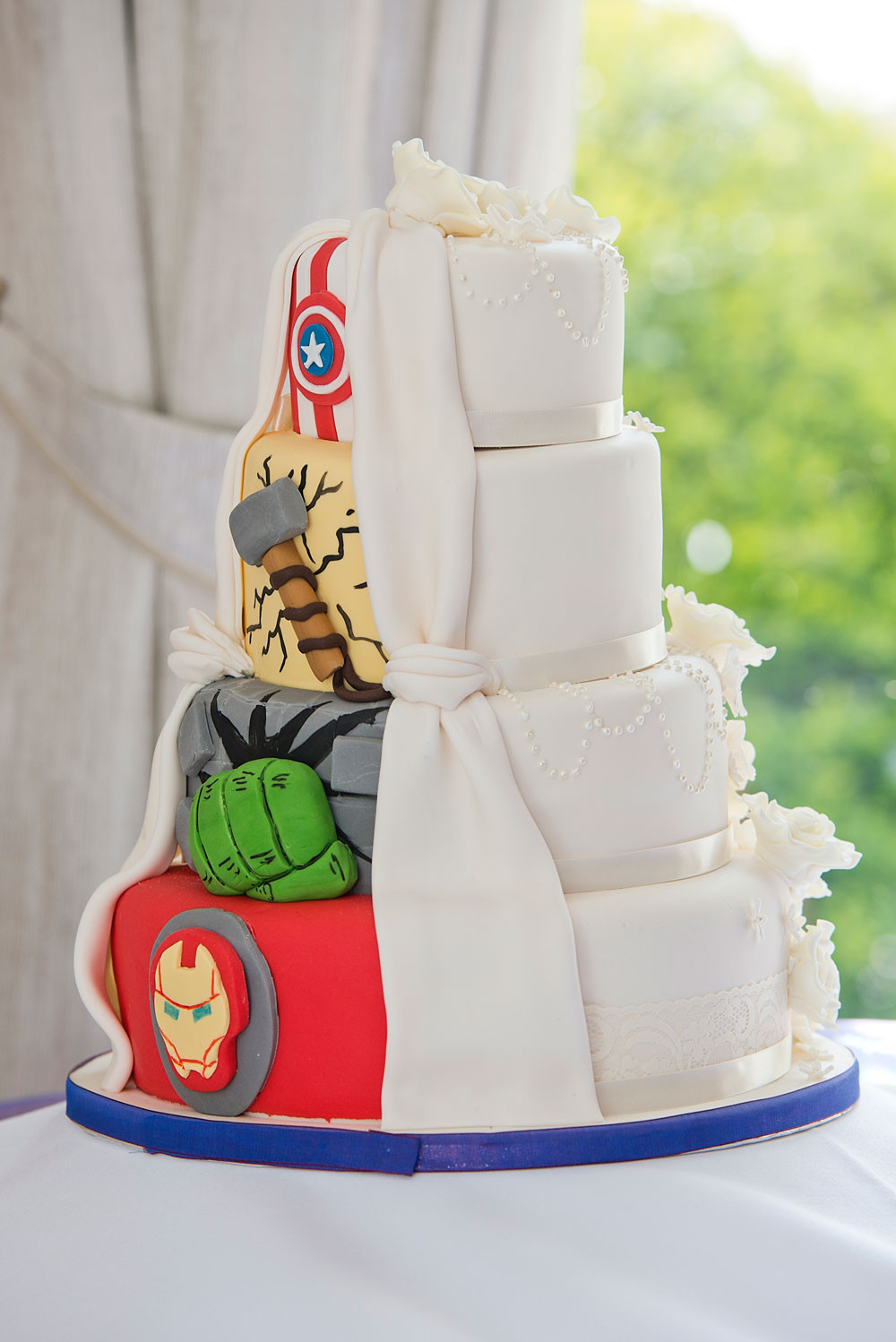 Source: Discovery Photographic
Source: Rainbow Sugarcraft
Source: Theresa Rountree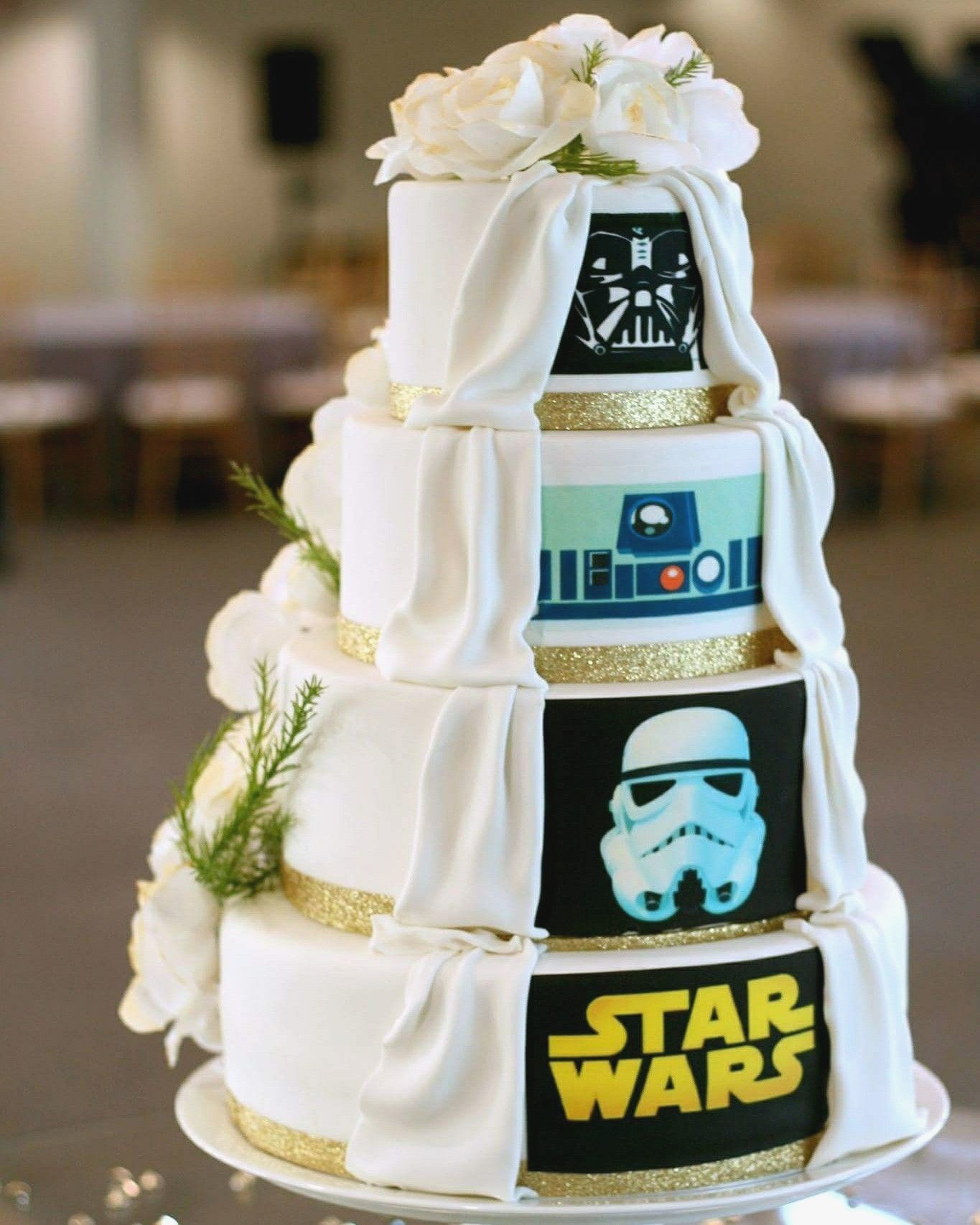 Source: Sucre Seattle
Source: The Cake Mamas / Candice Benjamin Photography
Click here to browse wedding cake makers in your local area. See prices and availability.