Choosing The Most Important Shoes You Will Ever Wear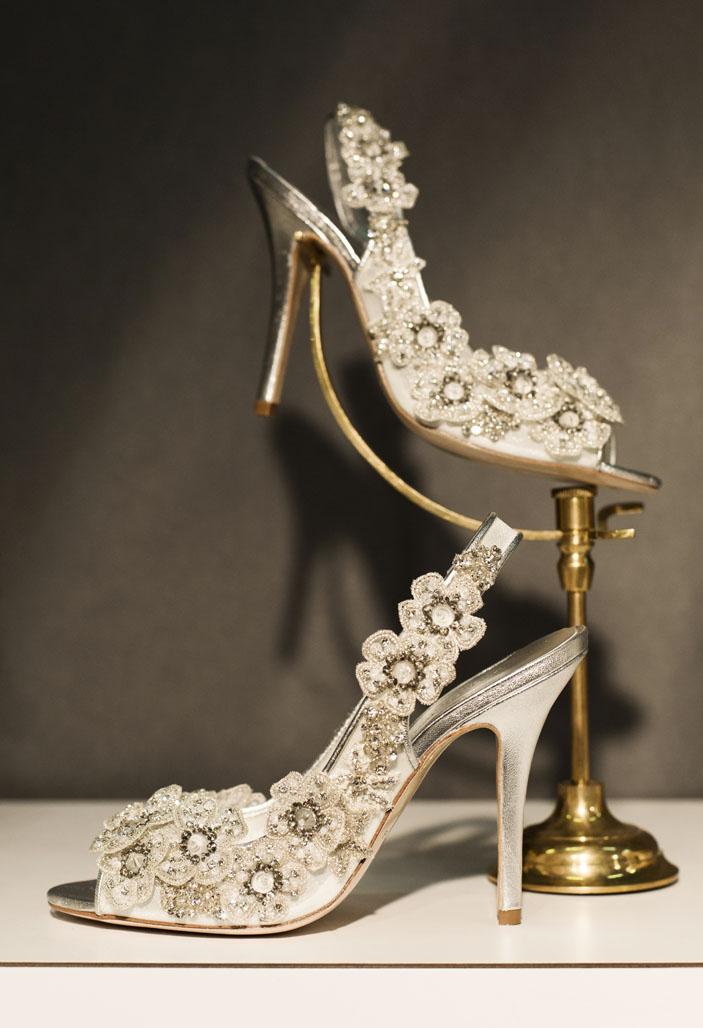 When it comes to choosing your wedding shoes, you may put it off until the last minute or perhaps not think about them until later down the line in your wedding planning schedule. We believe that your wedding shoes are the most important shoes you will ever wear. They carry you down the aisle to which you will make the biggest commitment of your lifetime. That considered, we believe you should take your time when selecting your wedding shoes.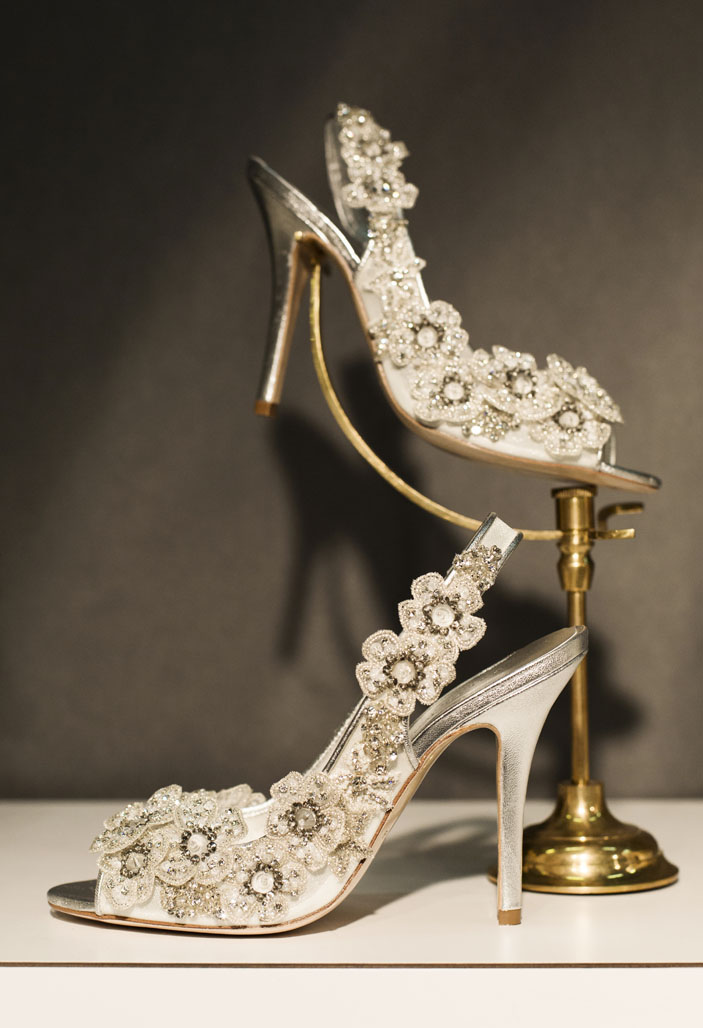 Shoes are the sculpture that will not only hold you but your soul and your spirit. Every girl feels special in beautiful heels. Shoes can easily be stored forever to love, cherish and remind you of your special day. Just like your wedding dress, your wedding shoes will be forever remembered and hopefully passed down through generations for other to appreciate and cherish.

A good starting point for choosing your shoes is to think about what you feel comfortable in. Just because it is your wedding day, it doesn't mean you should wear something out of your comfort zone – you should celebrate your true beauty and style. Think about heel height, what do you feel comfortable walking in? Can you last all day and dance into the night in a stiletto? Or would you be more suited to a lower kitten heel? Of course your shoes should look fabulous and compliment your dress but they shouldn't deter from your big day by giving you achy feet!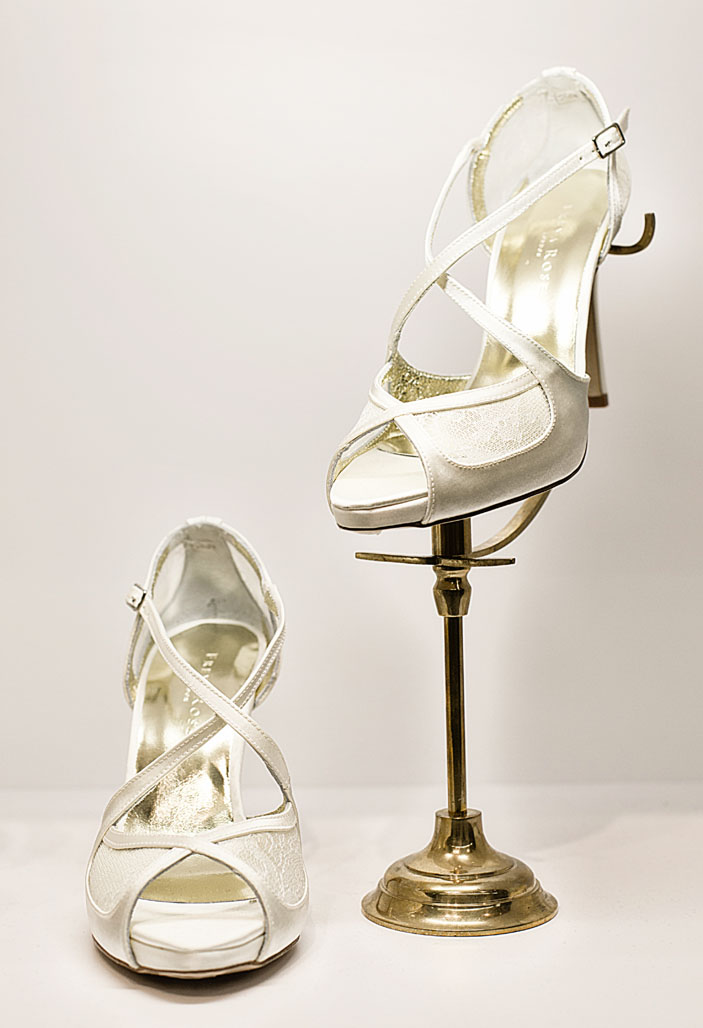 Your bridal outfit should 100% suit your personality and wedding. Picking a shoe that fits with the era of your dress or theme of your wedding is a great way of pointing you in the right direction of shoe choice. Also, thinking about the embellishments on your shoes is vital. If you are wearing diamond jewellery you could co-ordinate your shoes with Swarovski crystals.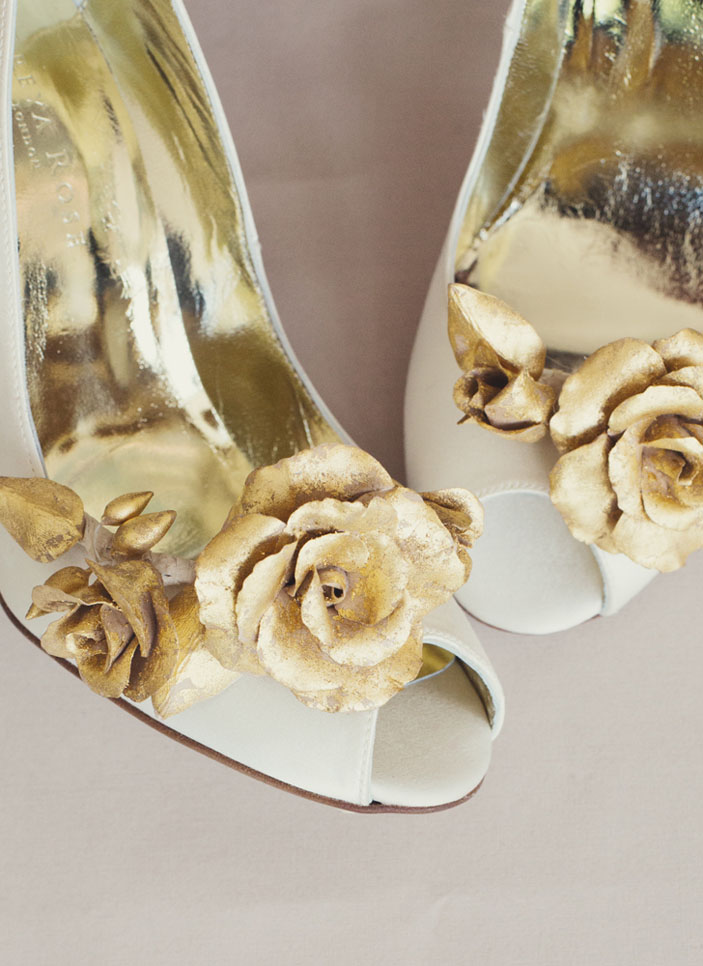 All items you wear on your wedding day will be forever treasured but may not be wearable for any other occasion. You should consider when buying your shoes if you would like to wear them again after your wedding. If so you could opt for shoes that are dyable – so once worn you could dye them into a more wearable colour. Also, Shoe Clips are a fabulous creation. They are embellishments that can be clipped onto your shoes of choice. So once you have worn them on your wedding shoes, you could clip them onto other shoes that are more suitable for other occasions. What an amazing way to always remember your special day – being able to wear a small piece of your wedding outfit.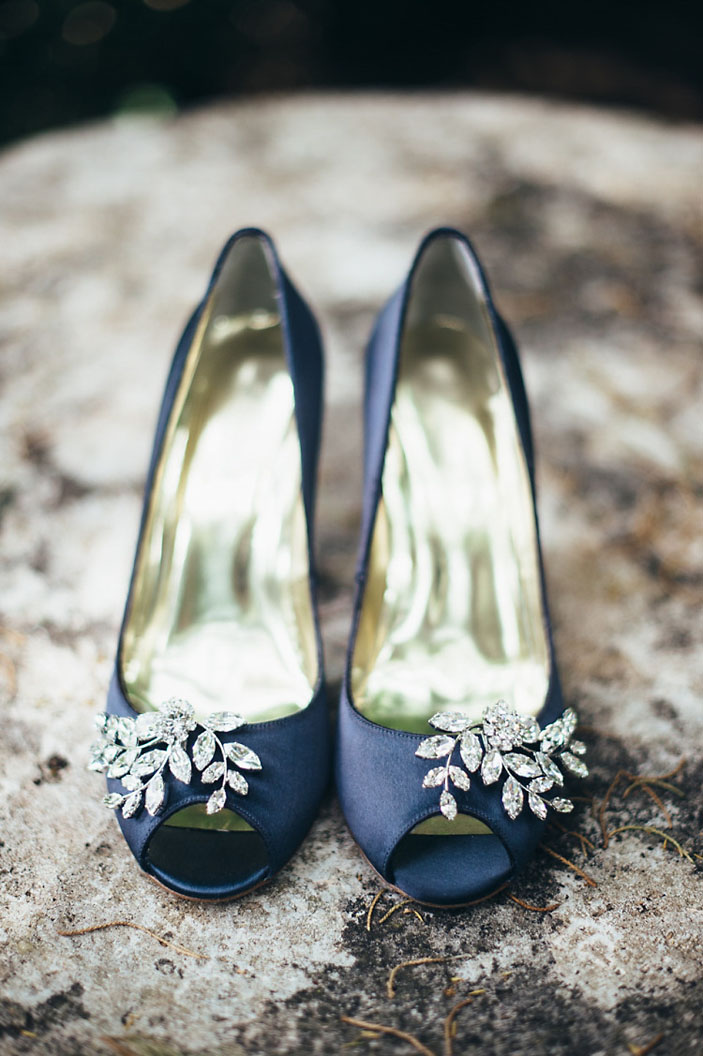 There are hundreds of wedding shoes out there – so its about finding a brand that suits your style, wedding and can of course cater for providing you with your dream wedding shoes.

Make sure you allocate time in your wedding planning to carefully choose your shoes so they are as beautiful as you'd hoped.