Top 10 Tips When Considering Your Wedding Dress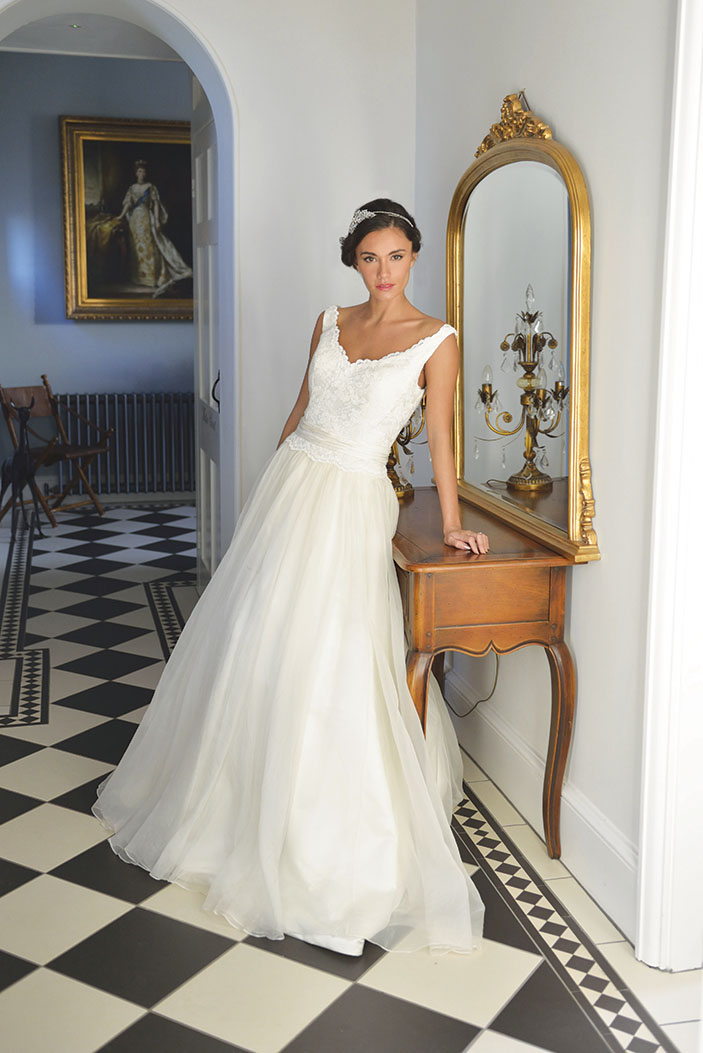 Your wedding dress will be the most important piece of clothing you will ever buy or wear - so there is a lot to take into consideration when making the decision.As someone who spends their life designing wedding dresses and helping brides in their decisions - here are my top 10 tips to consider for a stress free wedding dress experience.
1. Wedding Dress Budget
When deciding and managing your budget for your wedding take the time to do a bit of research before deciding on the budget for your dress. Take a look around and get a feel for the cost of the sort of dresses that you like so that you can set a realistic budget for what you would like to spend and do not get a nasty shock later if the style you have set your heart on is out of range. Write down the budget as part of your wedding plan and agree it with your partner so they don't get any unexpected shock later on either (sometimes grooms don't have an idea of the general cost of bridal dresses or the work that goes into them so it's best to be upfront. Many brides buy the dress from a joint wedding fund and it's not ideal to have a falling out about this weeks before committing to spending the rest of your lives together). Don't be tempted to break the budget - many brides go wildly over budget when they fall in love with a particular dress - be reassured that there are so many lovely bridal gowns available at all budgets - it may take a bit more looking but its possible for brides to find the perfect dress whether the budget is modest or unlimited. Don't forget to budget in for alteration costs too.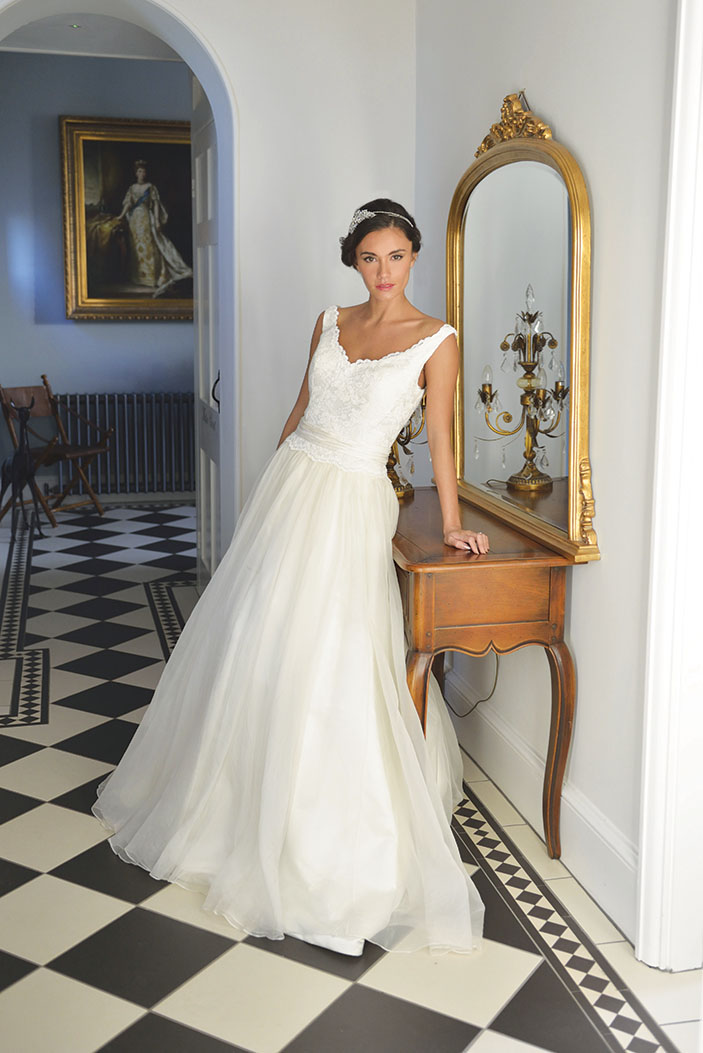 2. Be True to Yourself
There can be a lot of pressure on brides to choose a particular style of dress - don't bow to the pressure by friends, family or images in the media. If you want the traditional idea of a wedding dress then by all means fine - but for some brides it's not for them and they feel they have to wear something they are not comfortable in as it's the done thing. So remember that this is your day, take a deep breath and say confidently that you can wear whatever you choose. If you wear something that reflects your personality you will be happy on your wedding day and this may involve thinking outside of the box and opting for a dress that is a more unusual colour or a short dress.
3. Don't Rush
Leave yourself plenty of time to make the decision about which dress to opt for and you will have less chance of a wrong impulse buy. Keep an open mind and try lots of styles and when you find one you love, visit to try it a few times before taking the plunge. Looking early and giving yourself lots of time will mean the dress can arrive early and will not leave you with a rush before the wedding for alterations etc… so you can relax before your big day.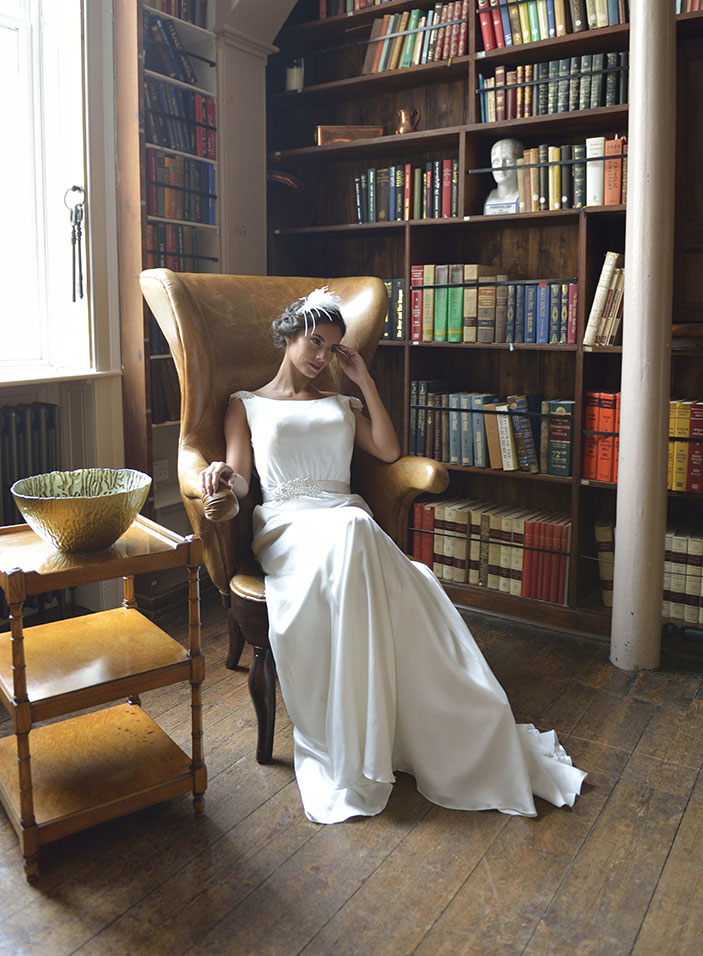 4. Find the Right Shop
One of the most important tips is to find a wedding shop or designer that you can trust and that you feel comfortable with. A really good store will give you unbiased advice on what suits you best. It's no good going with a store that tells you that everything looks good on you - it's best to find a wedding shop with experienced staff who can give honest advice and who can explain the process of orders and fittings to you clearly so you know what to expect.
5. Consider the Whole Wedding
As well as finding a style of dress that suits you as an individual it's important to also not lose sight of the wedding as a whole. It's vital to wear the right dress to suit the venue, theme or vibe of the wedding. So when trying potential dresses on try to visualise yourself at the venue of your choice and ask yourself is this the right dress for your day? Generally romantic and classic dresses suit stately homes and church weddings whilst less formal and boho styles are great for destination weddings. Sophisticated slinky dresses best suit city weddings or evening functions whilst floaty, pretty styles look great for rustic barn weddings. Make sure your dress suits your wedding as well as you to avoid feeling out of place or under /overdressed for the feel of the wedding.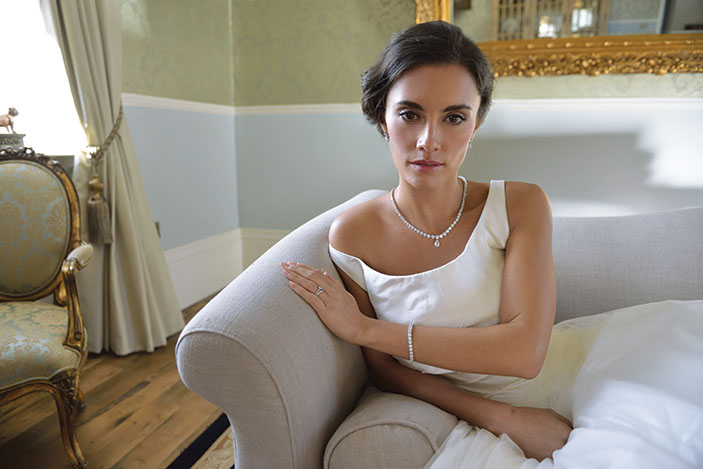 6. Don't Forget the Back View
Most brides are preoccupied by how the front of the dress looks that it's easy to forget about the back, but the back of the dress is what all your guests will be looking at throughout the wedding. There are lots of dresses now with added touches to give the wow factor in this area such as illusion backs with sparkling beading - or dresses with lace edged low backs or a 1920s style cowl back - so when going to seek out the right dress look for one with a special feature on the back.
7. Be Practical
Where wedding dresses are concerned it's easy to get carried away with the romance and forget about practicalities, but it is important to remember practical issues that will make things easier on your wedding day. For example if your wedding is abroad consider a dress that will fit in a travel box for going on the plane - (we have seen brides tearing their hair out trying to find a way of packing a huge dress for a beach wedding). Choose a dress that you feel comfortable in - you'll need to spend the whole day in it and eat a large meal so if you do opt for a corseted style make sure it is good quality and is comfortable when secure. If a long train is what you want check it can be hitched up for the evening so you are free to dance and move around without any problem. Most of all think through your wedding day (the size car you will need to fit in, any area you want to take photos at and any activity you want to do and make sure your dress will allow it).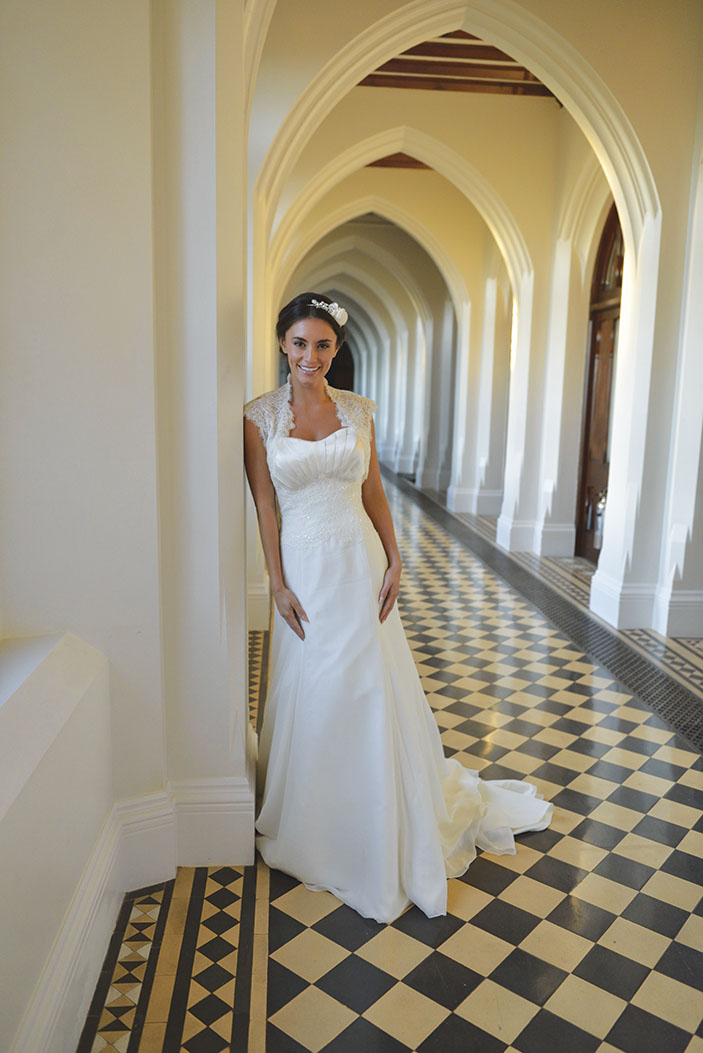 8. A Versatile Look?
Many brides dream of having a different look for the evening of their wedding than from the daytime. If you can't stretch to a separate evening gown as many can't, you can do clever things to provide 2 looks: instead of picking a dress with sleeves opt for a lace bolero jacket that can come off later to give a strapless look. It can be made so the jacket looks like part of the dress so guests are surprised when your dress is strapless later. A sparkly belt to add for an evening look can change a dress completely and give more of an evening feel as can changing a hairstyle or adding a different hair accessory. There are even some dresses on the market now where you can remove part of the skirt to go from a long to a short skirt for a complete change for the party.
9. The Subject of Weight
We see brides all the time trying desperately to lose weight before their big day. Our advice would be try to minimise weight loss after you have had your measurements done and the dress is being made. We have had many brides this year who have been unrecognisable from the time we took measurements to when they come to try their dress and some have had to have their dress made smaller by up to 6 dress sizes! In these cases it's hard for any alteration company to change the dress and keep the essence of the look of the dress the same. By the same token do not opt for a made to measure dress and put on weight after it has been made as it is easier for a dress to be taken in than let out. Keeping weight more or less the same after measurements and whilst the dress is being made may save you the stress of out of the ordinary alterations and remember that your groom loves who you were when he proposed and will not expect you to change yourself for the wedding.
10. When the Dress is Ready
It's finally the day you go to see your dress for the first time!Stay calm and enjoy the experience.Bear in mind this is a first fitting and that over 90% of brides need alterations to a standard size wedding dress - the dress still needs to be fitted to you as all brides are different shapes.Don't panic if it's too big as that is most usual and it can be made smaller, still don't panic if you have put on a little weight and it is tight - it can be let out at the seam or even extra panels adding.Most of all be realistic - remember that your hair and make up is not as you are planning for the day and bear in mind that the jitters at seeing the dress for the first time may make you want to see the dress fitting you perfectly and may be responsible for you feeling a sense of disappointment.Do not panic - it's not your wedding day - when your dress is altered to fit you and you have had hair and make up done, have your accessories in place you will feel like a bride and the dress will look how you imagined on the day you ordered it. Most of all relax, and enjoy that the biggest part of your outfit is decided on and made and take the time to look forward to your big day.