Wedding Favours: How And Why It's Important To Show Gratitude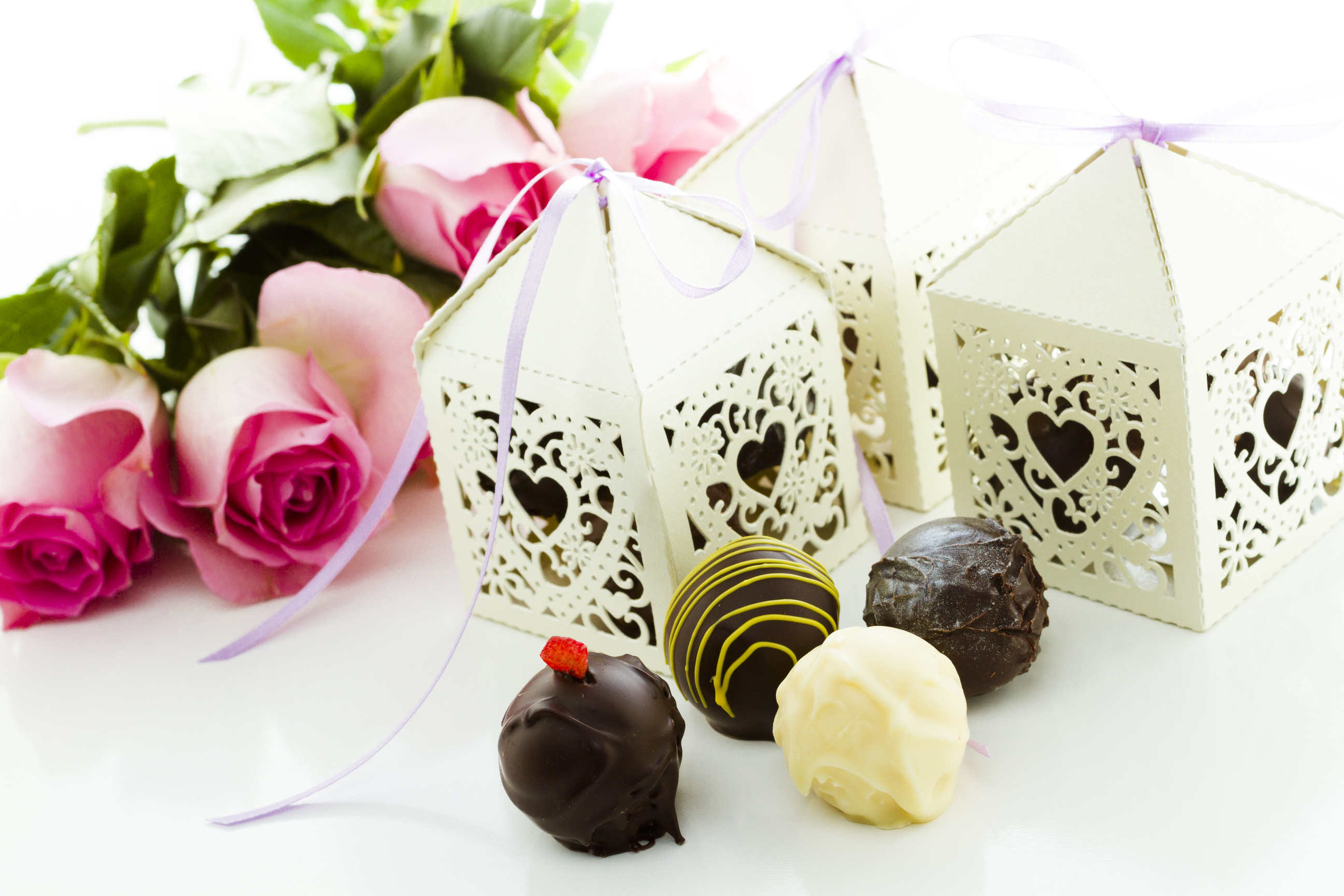 Wedding favours are a lovely tradition for the bride and groom to show their appreciation to their guests for sharing in the Big Day. The 'favours' typically consist of little thoughtful gifts that are given out either during the wedding reception or after the day.
Where does the tradition come from?
This custom dates back many centuries and first made an appearance as bonbonnieres amongst the European upper classes. These were small ornate trinket boxes containing sugar cubes or confectionery – sugar being a symbol of wealth. As sugar became more widely available and affordable, this wedding tradition grew in popularity. When sugar-coated almonds were introduced in the 13th century, bonbonnieres were gradually replaced with a customary gift of five almonds to signify health, wealth, happiness, fertility and a long life.
Of course, that was a very long time ago. Just as wedding celebrations have changed over the centuries, so has our approach to giving favours to our guests. You can now plan your wedding down to the tiniest detail, fully customised according to your chosen style, colour scheme or overall theme. The latest trends for 2022 wedding receptions include cottagecore and garden nostalgia, vintage furniture and moody metallics, bold florals and greenery everywhere. The only limit is your imagination.
How to choose the best wedding favours?
When it comes to wedding favours, there's a wealth of creative opportunity to tailor them to fit in perfectly with the theme of the occasion. And because these gifts are meant to be nothing more than little tokens of gratitude, you can afford to go whimsical as well as memorable, as you please. This quirky selection features flip flops, flower seeds, personalised teabags and temporary tattoos!
Many couples choose to design their own wedding 'brand' or 'logo' especially for the occasion, and use the artwork in different media formats to pull the theme together – from digital wedding invites to edible cupcake toppers and more. For example, this supplier prints custom self-adhesive stickers, made from your artwork, in any shape (including heart-shaped!) ready for you to add a stylish personal touch to your 'thank you' gifts.
While choosing the right type of gift is clearly a very personal decision, most wedding favours tend to fall into one of the following categories:
· Edible wedding favours
If you have the time and inclination to go fully bespoke, creating edible wedding favours is the perfect way to put your personal stamp on your special Big Day. How about homemade jams or chutneys; cookies, cake pops or mini cakes; chocolate truffles, fudge or honeycomb; lollipops or sweets? Shop bought versions of all of the above and more are widely available and these can feel just as special – so whatever you do, don't feel guilty about buying rather than making them. Just make an extra effort with personalised packaging and presentation and add a custom tag, card or 'thank you' note.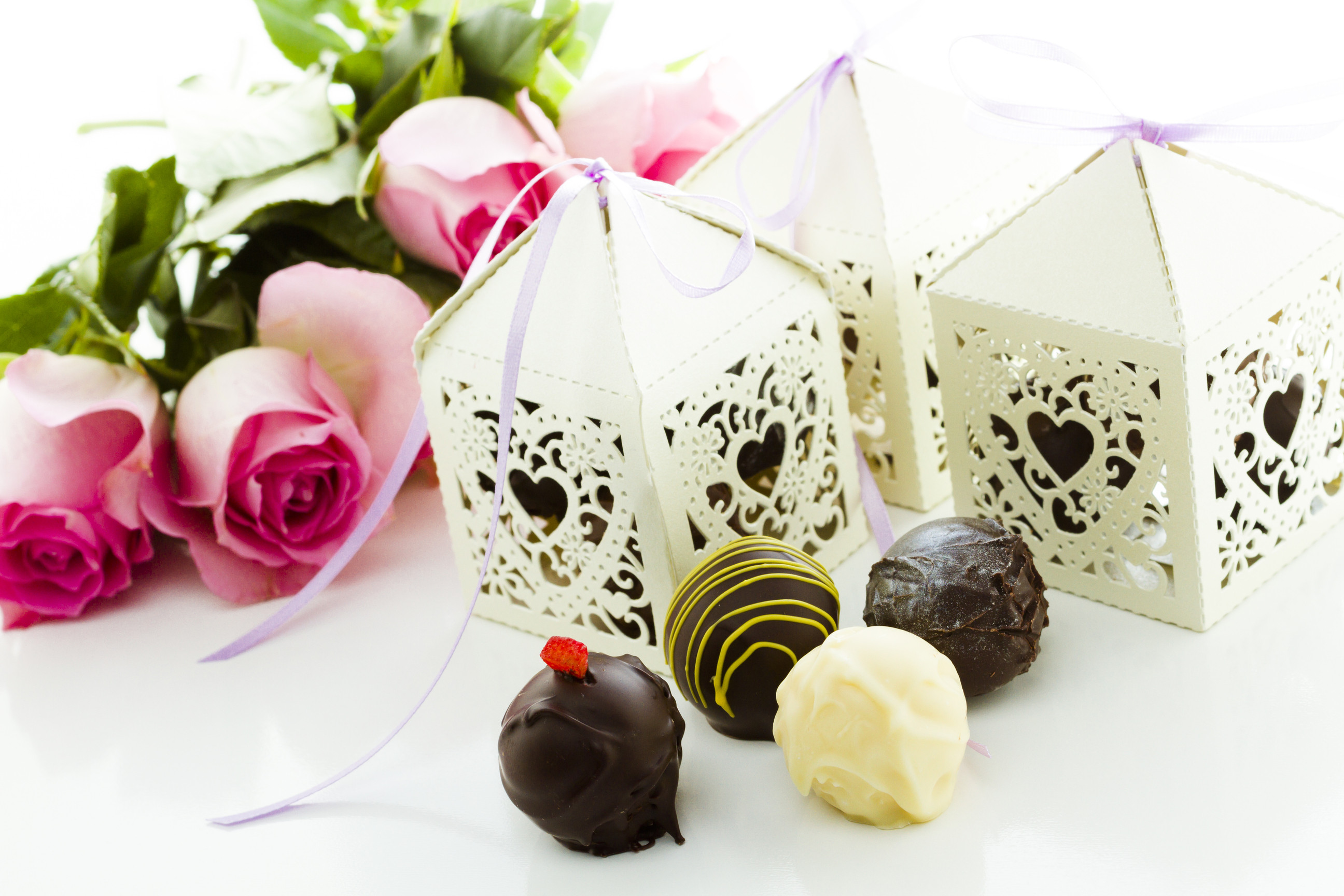 · Destination wedding favours
For destination weddings near and far, gifting a little memento of the location makes for wonderful wedding favours. After all, your guests made the extra effort to attend your special event (often involving additional travelling time and expense), so it's nice if they can be rewarded for their trouble. For the greatest memorable impact, choose an item that was made locally, represents the destination's culture or scenery or helps everyone enjoy their stay. How about some lavender-scented pouches for a rustic wedding in the South of France? Funky sunglasses for a beachside celebration, or a miniature bottle of bubbly for a local vineyard wedding?
· Little gifts and gadgets
Unlike back in the day, there are no set rules to follow when it comes to wedding favours. These days, anything goes and it is up to the wedding organisers to come up with suitable ideas for little souvenir treats that will put a smile on your guests' faces as they remember your nuptials. If you're stuck for inspiration, here's an excellent selection. Set your budget according to the number of guests to be catered for and think along the lines of party bags or stocking filler presents. From sensible, useful gifts such as socks, soap or scented candles to cool gadgets and silly games, the important thing is that your wedding favours are chosen and given with love and gratitude.
Why should you give out wedding favours?
Many newly married couples see the gifting of favours to their wedding guests as non-negotiable, a part and parcel of the celebrations. For sure, it is no longer the obligatory ritual that it once was, and many newlyweds are deciding not to bother with this tradition, preferring less material and more sustainable ways to commemorate the day. Alternatives to wedding favours include experiential gifts such as photo booth takeaways, party playlists, plants and seeds. You could also make a charity donation.
Wedding favours don't have to be expensive or extravagant, and they don't even have to be a 'thing'. What they do represent is a commemorative gesture to give your guests an extra something they can take home after the festivities as a fun memory of the occasion.
Crucially, they are also a very personal way of conveying your heartfelt thanks for the support of your family, close friends and everyone at your wedding in celebrating with you as you step into your new life chapter.