Wedding Fashion: What The Boys Wear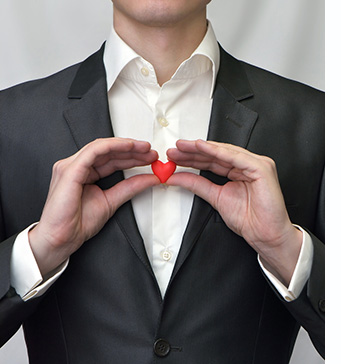 Whatever style of wedding you and your bride-to-be have chosen to have, when choosing your wedding outfit, you will be spoilt for choice. This is your chance to make a strong impression!

What different styles are there?
Contemporary look-

Have you been longing for a certain designer suit for months, maybe even years? What better reason than your wedding to splash out and treat yourself! If you choose to go for a contemporary look then think about what is currently trending and find a suit that is in fashion, at the time of your wedding.

Alternatively, hiring an expensive suit gives you the opportunity to be a little more daring. Pin stripes are always popular; for maximum effect you could team it with a striped shirt and complete your look with a matching tie. However, the plainest city suit can be jazzed up with a waistcoat, cravat or tie in any material and colour to match the theme of your wedding.



Traditional wedding-

To get a really traditional wedding look you should choose a morning suit or a frock coat. With a carefully chosen waistcoat and cravat, you will be able to create your own individual style for exactly the right effect, whilst fitting in perfectly with the traditional scene. For a real touch of class, include a top hat, gloves and you could even include a cane!

Modern and formal-

A slim black tuxedo with a white tuxedo shirt will give you a modern wedding look. Bring out the colour of your wedding theme within your tie, or stick with a black satin necktie to finish your formal look. Add a wristwatch and a pocket square and you'll be looking great!

Timeless Style-

This style oozes class. Grab a pair of classic dress shoes and team it with a dark gray or black suit. Add a formal tie and a white shirt. This look is very smart and can be worn for any style of wedding, especially as there is no particular colour being worn!

Casual and laid back-

Try this look if you are having a more relaxed wedding. Maybe you are getting married abroad? Perhaps pick up some tan shoes and wear a tweed jacket over a white shirt. Think browns and greens! This would also be appropriate for a summer wedding too.

Vintage with a twist-

More and more couples are opting for the vintage themed wedding. One reason being, they look fabulous! Why not try doing vintage with a twist?

If you are choosing this for your wedding then try dressing appropriately. Find a fitted patterned shirt, in a colour of your choice. These look great with a loose fitted vest, in black or dark gray. Think pops of colour, whether you pick out colour in your bowtie or as subtle as colour in your socks! Complete your vintage twist with a hat! Hats look great all year round.

Black tie-

Though most suitable for a late afternoon wedding, black tie is also considered to be a less formal alternative to traditional wear. Black tie can look great and really sophisticated!

Custom made-

You may decide to have your wedding outfit custom made for you. Make sure you shop around and find the style you really want. Maybe you'd just like to have your waistcoat tailored in a particular fabric, you can always combine a bit of custom design with a pre-made suit!

Armed Forces-

If you are in the Armed Forces and you will be wearing full uniform, you will need to advise your attendants, on behalf of your bride-to-be, how you wish them to dress.

National Costumes-

This could include the Scottish Kilt- sporran, dirk and all…

Top Tips


Along with your bride-to-be, visit several of your local menswear specialists and seek their advice. Make sure you read our expert advise on groomswear too!

Try on different styles and see what suits you best and which feels the most comfortable.

The men in the wedding party should wear the same style of clothes, though you can choose to have different fabrics. This usually includes, yourself, the best man, the dads and the ushers.

You can hire all the accessories you may need, right down to the shoes! If you are never going to wear certain items again then hiring them may be a better option.

Take along samples of any material and colours from your wedding theme. This could include colours of the flowers, decorations and bridesmaid dresses.

To avoid disappointment, when you find the right outfit, book it, especially if you are having a summer wedding - stock usually sales much quicker in the summer months.

It is usual to have at least two fittings. Your outfit will be ready for collection at least two days prior to your wedding and is often to be returned a couple of days after. Remember to arrange this with your best man, especially if you are heading straight off on your honeymoon!

When you have made your choice, you can advise the other male members. They, in turn, will need to arrange fittings. If you all shop at the same location, or buy from the same national or regional retailer, chances are you can twist someone's arm for a discount!

Take into account the personality of any little children at your wedding, if you are asking them to be part of the wedding party. A younger pageboy may be persuaded to wear a sailor outfit but the older he is, the more likely he is to refuse! A safe bet would be to dress him in the same style as the other male attendants.