The Beautiful Art of Embroidery - Your Wedding Shoes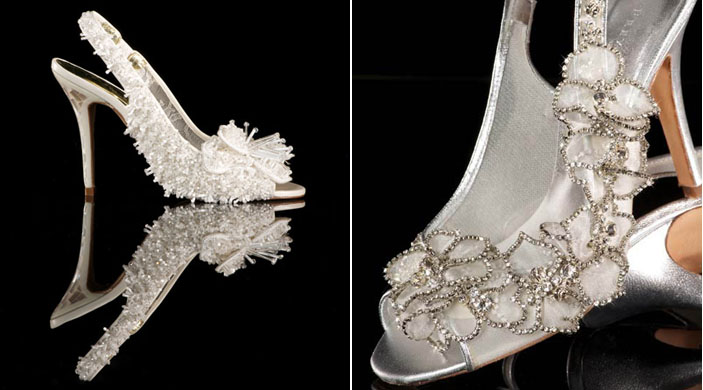 In footwear brides can often think that they are playing it safe with simple satin shoes however we find that often the shoes that most compliment a dress are those that use the same techniques and inspiration. The art of embroidery and embellishment has always been played upon within the wedding industry however with new innovations in footwear this ever-evolving luxurious art form is being given a new canvas. Due to the nature of these crafts, embroidery and embellishment can be personalized and developed to embody any style from striking and bold to delicate and soft; whilst always keeping its intricate and detailed nature.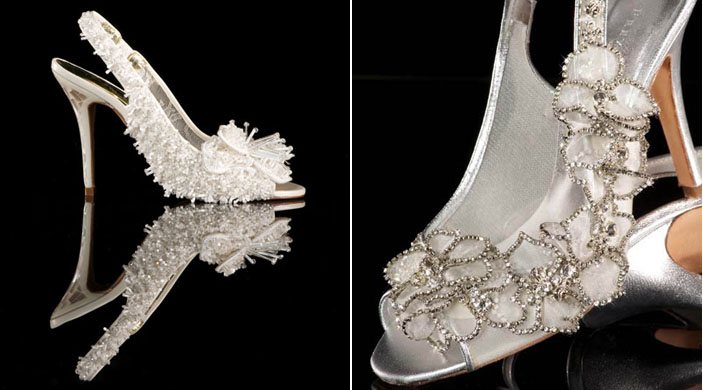 This beautiful intricate and detailed nature of embroidery has always been the pull for designers and brides alike, and this is no different in footwear. The diversity of the craft allows the designer to create a shoe that really compliment and enhance any bridal gown. A romantic and luxurious undertone flows through styles created with embroidery, which make a beautiful addition to any wedding style.

Delicate and soft bridal fashions are complimented by light designs. The use clear crystals and fine pearls is a beautiful way to pick up on this embroidery trend and really compliments the subtle detailing on many bridal gowns. This light and ethereal style of embroidery evokes romantic notions. From fresh dew sparkling in the sunlight, wild flowers gently swaying in the wind to the delicate flutter of fairy wings, it creates a true fairytale feeling for any bride.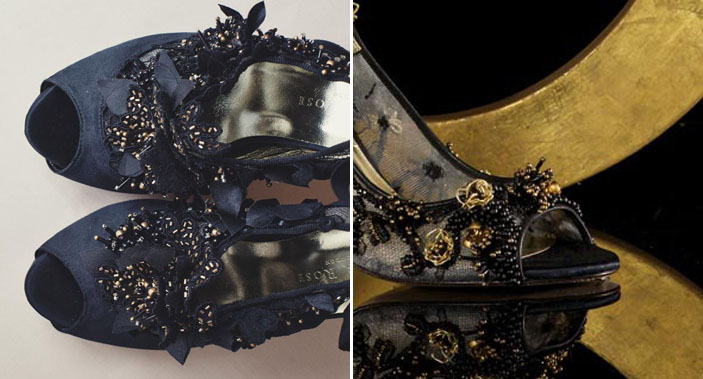 When designers use the most intrinsic hand embroidery and the finest quality materials and crystals every style is so delicate, beautiful and full of exquisite detail. However this does not mean that they can't make a striking and even bold statement. With the 1920s and 30's fashions always acting as a powerful draw of inspiration many brides are looking for something that little bit different within their footwear style. Drawing inspiration from the art deco and nouveau designers are creating embroidered footwear that are more pieces of art than simply shoes. With the combination of decadent metallic materials like rose gold, yellow gold, sliver and even black juxtaposed with the luxurious materials in the shoe you can create a shoe that is the perfect statement for your wedding day.

For many women their wedding shoes are a factor of the wedding that they have been dreaming about since they were a little girl. Watch Cinderella loose her glass slipper, for a perfect example!

Hand embroidery is a true British craft, which can create a completely unique jewel of a shoe that can be treasured for generations to come. A fairytale shoe if ever we have seen one.