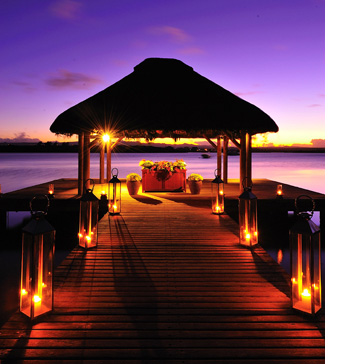 Mauritius - The Ultimate Honeymoon Destination, All Year Round
---
Six hundred miles east of Madagascar, Mauritius measures some 26 miles wide and 36 miles long. It's a small, pear drop-shaped speck of paradise placed gently into the turquoise sea.

If you want to arrive on honeymoon, do absolutely nothing, and forget about your BlackBerry for a few weeks then Mauritius could be the island for you. You can relax at world-class hotels and never move further than the pool or beach, with a cocktail in one hand and the latest edgy Scandinavian whodunnit in the other.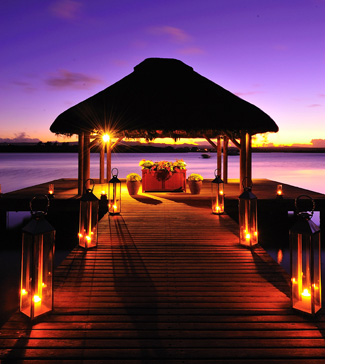 But if you do want to get out and about to explore there's plenty to do. You could discover traditional fishing villages on the south coast, horse ride through fields of sugar cane, snorkel with a rainbow of multi-coloured fish, hike through swathes of tropical forest, tee off for 18 holes of golf, look for bats in the Black River Gorges National Park, dance to hip-sashaying séga music, or wander the streets of the frenetic, chaotic, fun capital, Port Louis – say it "Por Loo Eee", which reflects Mauritius' French heritage.

Tropical Mauritius is a twelve-hour non-stop flight away, and four hours' time zone ahead of the UK (only three in summer), which means jet lag is minimal. Being in the southern hemisphere, seasons are reversed although the island's "cooler" months don't bear much resemblance to ours with coastal temperatures around 24 degrees c in winter (May to October) and around 33 degrees c in summer (December to April). Cyclones, though rare, do sometimes occur, with a peak in January and February, although they seldom hit Mauritius directly, producing sporadic squally rain showers instead.

Other than Christmas and New Year there's no other high season as such, with the exception of August when chic French families arrive during the school holidays, so make sure you've packed your trendiest pair of Vilebrquin swimming trunks, if that is when you intend to travel.

The local currency is the Rupee, with around 40 to the pound, as of May 2012. You can change money at the airport, or there are plenty of cash machines around.

If you think Mauritius might be the honeymoon destination for you then we insist you must book your dream holiday away, it really is a beautiful place.