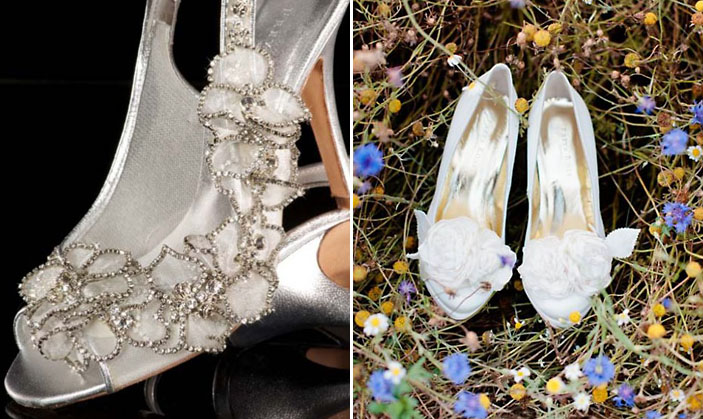 A Shoe is for Life, Not Just for a Day
---
In an age of disposable fashion it is hard to think that some pieces can be used again, given a new lease of life or even treasured forever. However, your wedding shoes can and should be. Many brides are now looking for investment pieces that can have a life after their wedding day as buying a pair of shoes that is worn for just one day is not always viable. There are lots of different ways that you can approach this as a bride therefore, we have picked our top five to share with you.


An ivory (or white) satin shoe.

Yes having a shoe for life often doesn't mean you have to compromise on your classic look for your wedding day. In fact many brides do choose to invest in well made and comfortable natural ivory satin shoes as these can still be given the after life treatment. Many top designers use silk satin that can be dyed after your wedding day (or even for it). Being able to dye your bridal shoes allows you to have a perfect pair of shoes for your day and many events to come.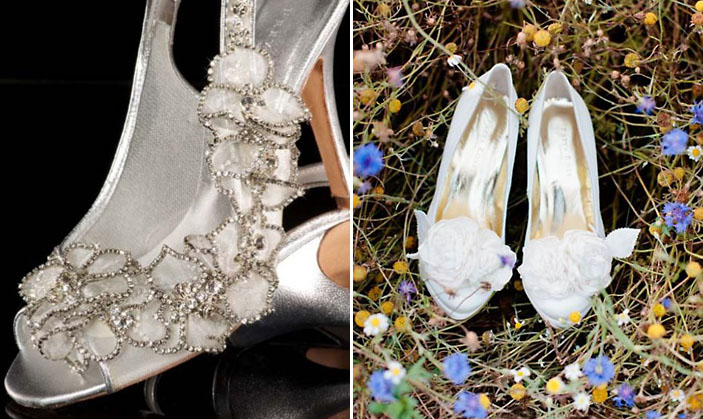 A glitter or coloured shoe.

If you want that statement shoe having an alternative colour or even a glitter shoe is the way to go. It is a sure fire way of showing off your personal style. Steering away from the traditional ideals of wedding shoes means that your shoes will always be wearable after your wedding day. Silk satin shoes that have been dyed a light colour can even have a second lease of life through dying them a darker colour like black or navy.


Unusual materials.

Having wedding shoes that are made from an untraditional material is not normally something that brides think of however it is becoming more common. Designers use materials like leather, suede, mesh and even lace to create truly unique and incredible designs. Some designers even offer a bespoke service so that they can be made in a colour or material that would best compliment your dress. The unique nature of these shoes often means that they can be worn again for special occasions or even kept like the piece of art that they are.


That special little detail.

Many brides want to be able to pass down their wedding shoes to future generations however this is not always practical. On the other hand an extra special shoe clip would be. Having this beautiful little detail allows you to have an heirloom that any future bride would be proud to have. Shoe clips are a great way of making your bridal shoes (and any others for that matter) extra special.


Embroidered Shoes.

For a real jewel of a shoe, look no further than an embellished or embroidered pair. Embroidered shoes can often be bespoke, therefore personalised for you. They are like pieces of art for your feet and are the pair that you will want to wear again forever and ever. (Or frame to look at their beauty every day).

There are many different ways to wear your shoes for your wedding day but many more to keep them for the years afterwards. Just remember your shoes shouldn't have to be just for one day. Shoes are for life!