A Christmas Proposal - Choosing The Ring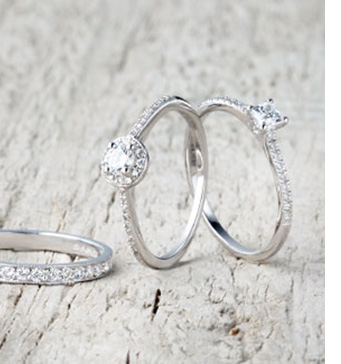 By Anthony, Wedding Rings Direct
The festive period is one of the most popular times to propose. It doesn't have to be Christmas day, but everyone is normally in a celebratory mood during this period and that's why a lot of people love to propose in December.

Choosing an engagement ring is a really important purchase and can seem like a daunting task when you see all the different styles available and you have to understand diamonds! This article focuses on the different engagement ring styles and next month we will help you in making your diamond selection.

A ladies engagement ring should be a true reflection of her personality. Unless she has been dropping subtle hints about what she has in mind you're going to need to base your decision on your partner's character.
Traditional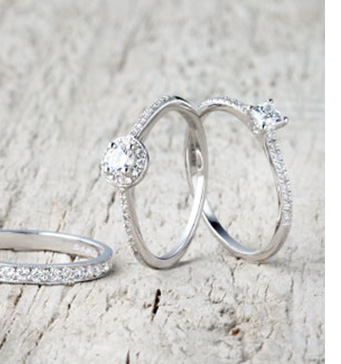 The great thing about going for a more traditional design is that it will never go out of style; a solitaire (single stone) engagement ring with a round (brilliant) cut diamond is the most classic style of engagement ring. Solitaire engagement rings can also come with square (princess cut) and fancy cut stones, including emerald cut. Solitaire engagement rings are generally set with one stone and are more of a classic choice; however for a vintage inspired style some solitaire rings do have diamonds set either side of the centre diamond creating that extra sparkle.
Vintage

As well as a solitaire engagement ring with diamond shoulders, trilogy engagement rings, which are set with three diamonds, have a vintage feel to them. The central stone of a trilogy ring may be slightly larger, or set slightly higher than the side stones; the 3 stones within a trilogy ring may also offer more of a sparkle than a single diamond engagement rings. Although diamonds are extremely popular for engagement rings sometimes trilogy rings can be set with alternative centre stones, for example a ruby or sapphire.
Contemporary

If your lady is particularly active and loves the outdoors, then it's probably sensible to think about a more practical and contemporary style that will withhold her day-to-day adventures. The tricky thing is finding a ring that is both practical and beautiful. That's where bezel set engagement rings come in handy. A bezel setting is when a strip of metal is wrapped either partway or all the way around a stone. With a traditional prong setting there is more chance of the stone catching and the diamond coming loose.
Girlie

For all of those super girlie girls out there, the engagement ring needs to be all about the sparkle. A heart or flower shaped diamonds are probably the ultimate stone for the girlie girl. This will not only reflect just how well you know her but will also show that you are not afraid to tell the world how much you love her.