10 Tutorials for DIY-ing Your Own Wedding Flowers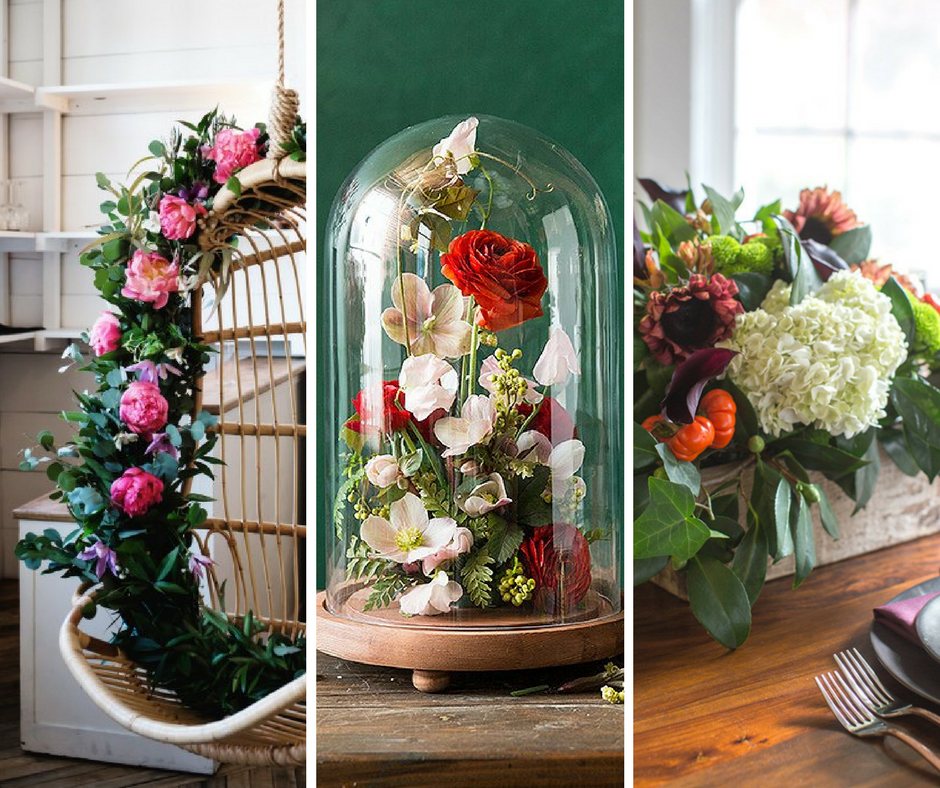 With wedding flowers often costing you a lot more than you imagined, it comes as no surprise that more and more brides are looking into DIY-ing their own wedding flowers. From keeping it simple in jam jars to getting some floristry skills under their belt, it is well worth considering doing at least some of your wedding day flowers yourself.
To get you inspired, we have scoured the interweb to find some of the best wedding flower DIY's available right now.
1. Bridal Bouquet by A Practial Wedding
One floral arrangement you're definitely going to need for your wedding day is the bridal bouquet and it's surprisingly easier to make than you might think. A Practical wedding has a great tutorial here that takes you through every step with tips and tricks.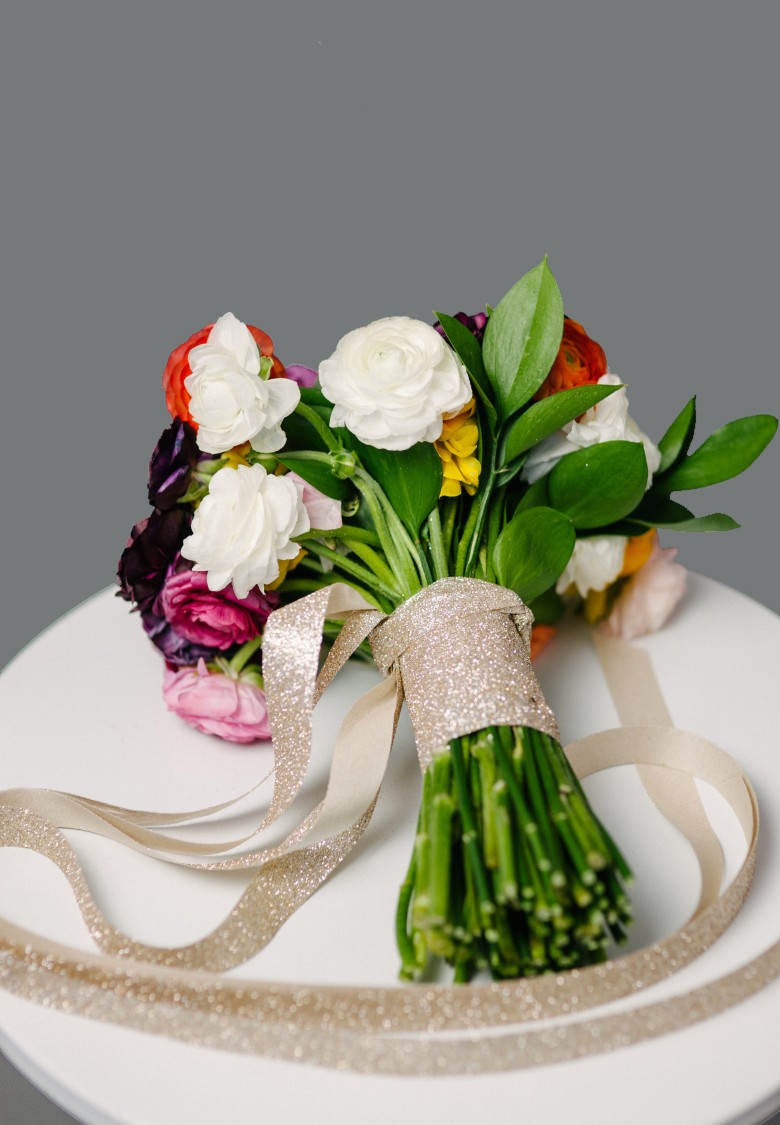 2. Floral Buttonhole by Love My Dress
This fab tutorial teaches you how to make some lovely, multi-dimensional buttonholes really easily. As one of the smaller arrangements, even if you don't do all your wedding flowers yourself, this is always a fun one to try your hand at. Take a look at this tutorial from Love My Dress here.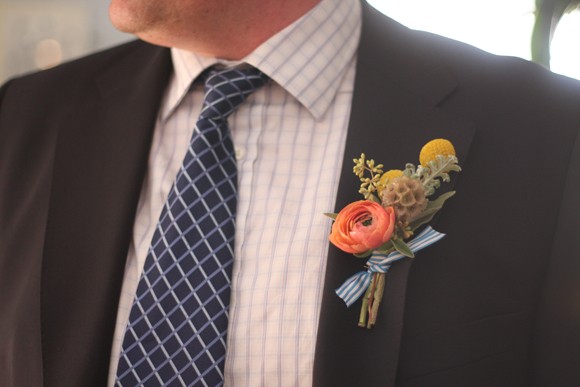 3. Greenery Garland by You and Your Wedding
With greenery being such a huge trend at the moment, it would be silly not to take advantage of this beautiful trend that will actually save you money whilst you're at it too! To get you started, we've found a lovely tutorial from You and Your Wedding here.
4. Planted Wall Trellis by Vintage Revival
Perfect as a backdrop to pictures or as the base of your seating plan, we love this simple yet super effective tutorial from Vintage Revival.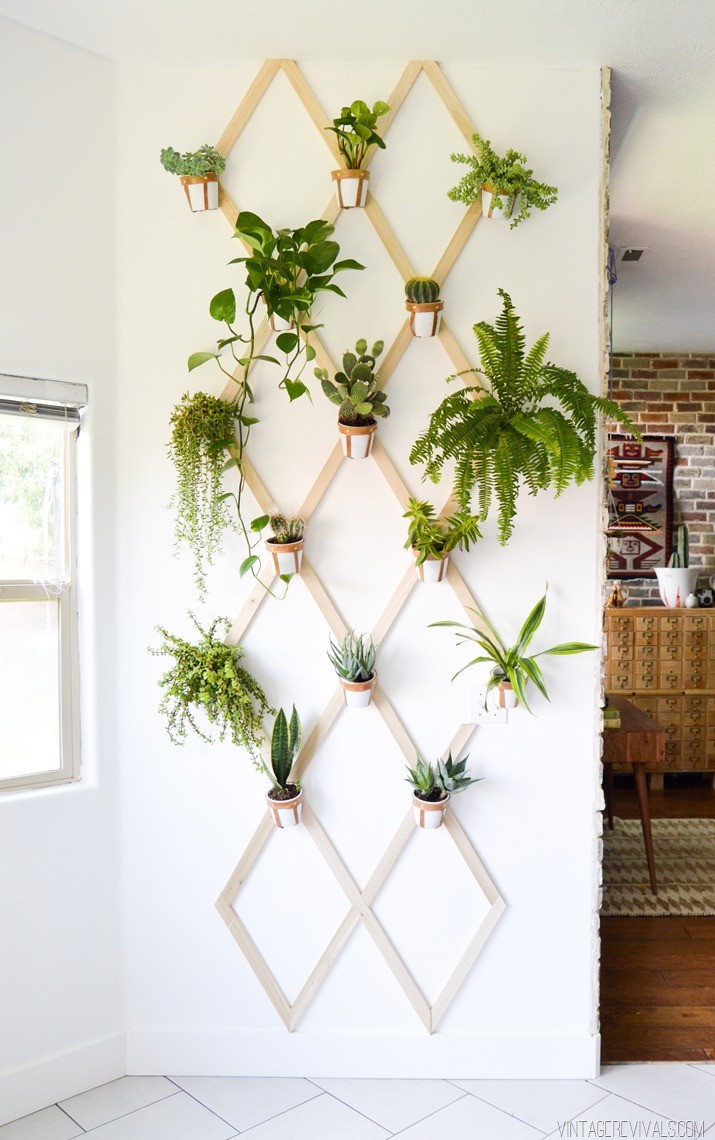 5. Vibrant Floral Headband by Bespoke Bride
Gorgeous floral crowns in recent years have become a bit of a staple for both weddings and hen do's. But as they often involve a lot of work, they aren't the cheapest when you get them from your local florist, so why not look into doing this yourself? We love this bright tutotial here from Bespoke Bride.
6. Oasis Floral Arrangement by 3 Little Greenwoods
Floral table centres have a tendency to take up a large amount of your wedding day budget, but if you can master using oasis floral foam, you can open up a world of possibilities. To get you inspired, take a look at this wonderful tutorial from 3 Little Greenwoods here.
7. Long Table Centre by Lia Griffith
Creating floral arrangements within rectangular wooden trugs is an ideal way to create a continuous floral arrangement that runs the length of a table. Using oasis floral foam again, this is really lovely simple tutorial from Lia Griffith.
8. Cloche Floral Arrangement by One Kings Lane
Embracing more recent trends towards florals inspired by dutch floral paintings, with their wild and loose stylings, this is a wonderfully contemporary take on the floral DIY. We love this tutorial from One Kings Lane which features some other lovely ideas too.
9. Floral Garland by Free People
Floral garlands are possibly one of the most versatile wedding floral arrangements. Once you've nailed the technique as shown here by Free People, the design can be used for running down tables, putting around doorframes and using for the ceremony.
10. Flower Comb by Bride and Breakfast
If you fancy having some flowers in your hair but aren't necessarily feeling a full flower crown then a hair comb is the perfect alternative. It's also a great one to play around with, with minimal pressure if anything goes wrong. We love this tutorial from Bride and Breakfast here.