Gents...It's Time to Impress Your Lady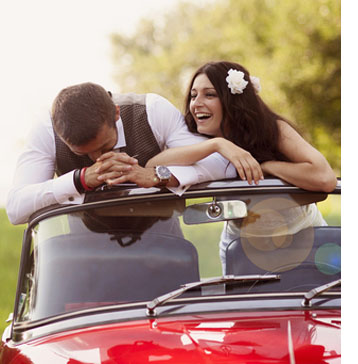 As Beyoncé would say, you managed to put a 'ring on it' and you couldn't be more excited to watch the woman of your dreams walk down the aisle to you. However there's still a wedding to plan and your bride-to-be has probably been running around carefully planning most of the wedding. Not that you haven't offered to help, you have, but she's kindly told you that you can be in charge of the music (if you're good.) Chances are she's a bit stressed out, so why not help her out by surprising her with some excellent wedding ideas…


Make a Pinterest board of things you think would be good for the wedding

This doesn't cost any money and all you have to do is spend some time on the Internet – simple! Pinterest is commonly acknowledged as a hub of wedding inspiration and ideas. You never know, you may even discover new ideas that you'll genuinely be impressed by! Either way, once you've accumulated a good collection of pins on your board (we suggest just going to the wedding section in the Pinterest search categories) you can send her a link to your finished board via email. Having a well pinned board will show her that you've put some serious thought into the wedding– without being asked to.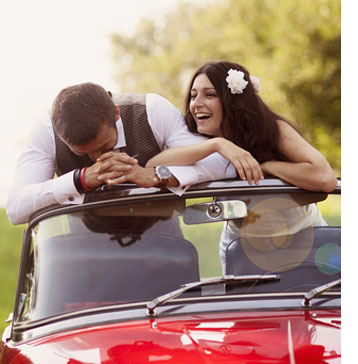 Make fact pamphlets for your wedding guests

It's a fact that weddings can be quite long and some guests might not entirely be concentrating during the hymns and actual ceremony. So rather than have them secretly checking their mobile phones why not give them something fun to read during those slow times instead? Something like a fact filled pamphlet of how you and your bride met, funny things that have happened to you since you've been together etc. Not only will they get to learn things about the both of you but it'll give your wedding a unique talking point. So if you have a printer and have some design skills then why not give this a go?




Make an issue handling list

Admittedly this is going to require you knowing important contact details of everyone and the running order of the day. So if you don't know any of this then make sure you find out before typing one of these out! You need to make sure that you find out who can handle what and who is in charge of what. Once you know that, write their names and numbers down and type it all up onto one final list. Then distribute it to other important individuals - chief bridesmaid, best man, mother of the bride etc. on the day. The idea behind this list is that you'll be creating a stress free day for the bride. Also, it's a good idea to have emergency numbers of any suppliers you used at hand, just in case something happens at the wedding.


Learn a new skill for the wedding

No, this doesn't have to be secret dance lessons (though they probably wouldn't go amiss!) It can be anything that you can personally bring to the wedding to make it that extra bit special, whether that's learning how to fold origami napkins for the tables or learning the guitar so you can surprise serenade your bride at the reception. Whatever it is the fact that you've made an effort to learn something new to personalize the event will emotionally touch your future Mrs and impress your guests.