How to Have a Wedding When You're an Introvert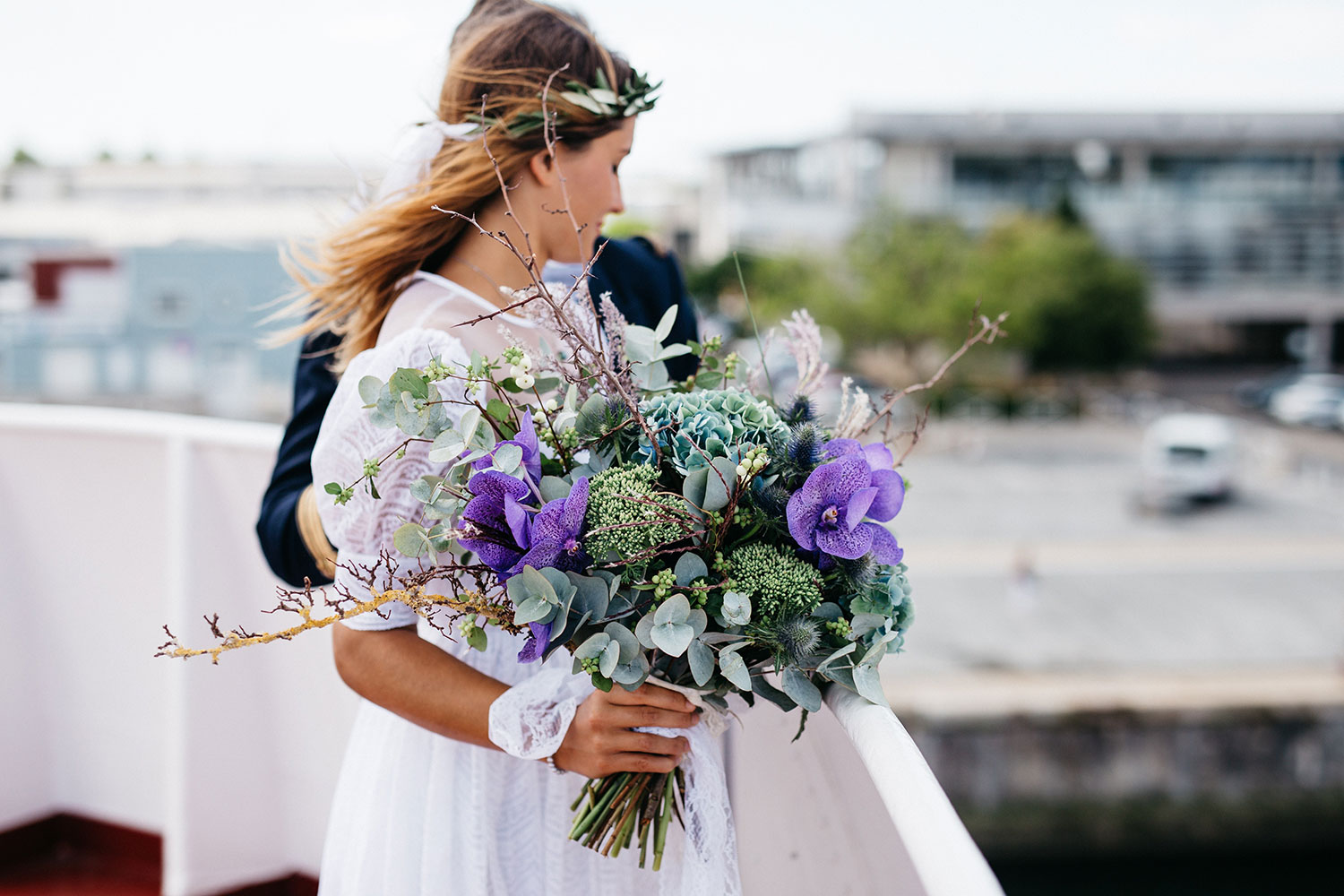 If there's one day in your life when all the attention is going to be on you, it's your wedding day. Everyone is there to see you, celebrate with you and see just how gorgeously happy you both look. But what if you don't love being centre of attention and your natural instinct is to keep a low key presence at weddings? Many of us are introverted or have introverted tendencies and so taking centre stage doesn't necessarily come naturally to us. But on a day as special as your wedding day, it's important you embrace the real reason people are attending – it's because they bloody love you and want to see you on your happiest day.
With that in mind, it's important to remember the crucial element here – you being at your very happiest, so this means tailoring the day entirely to your preferences as a couple. You won't be happy if you feel you're conforming to the norm of extroverts, happiness is in celebrating your special day in complete comfort, in exactly the way that brings you joy.
So if you consider yourself an introvert or even just slightly so, here are some of our tips on how you can ensure your wedding is perfectly suited to you.
Keep it small
Consider keeping the guest list intimate and just inviting close family and friends. It might also be best to avoid offering plus one's to people you don't know at all as this could increase the nerves. If the party is a sea of faces you know and love, you are guaranteed to feel a lot more at ease.
Alternatively, it might be a good idea to keep the ceremony really intimate - as this is where you are more centre stage - and then upping your numbers for the reception where it's easier to not be constantly the main focus of attention.
Think of it in terms of a celebration, not a wedding
If you take away all the preconceptions of a wedding and just look at the day as a celebration akin to a birthday or family event, think about what your ideal way of celebrating something would be. What's the highlight of any celebration you've been to? It could be the casual nature of it, the fact it's at home or the number of people attending. Channel this as inspiration into how you would like to celebrate your own wedding, it will give you a firmer understanding of what sort of celebrations put you at ease.
Keep it casual
It is often when things start to feel very pristine and with a need to be perfect that wedding can begin to feel like a big, built up, nerve inducing event. To avoid this, consider keeping things low key and casual. Ditch the 3 course meal and go BBQ and buffet style, consider not wearing white – whatever it is that makes you feel at ease, go for it. Don't feel you need to stick to formalities, this is the 21st century and weddings can be whatever you want them to be, you only need to look at some of our real weddings to see that.
Limit the moments that bring anxiety
Think through the typical running order of a wedding and pinpoint any areas you feel will bring you anxiety. This could be walking down the aisle, having to do a speech or having your photograph taken. Then think about ways you can bring these into your comfort zone a little more. Consider walking down together with your partner, doing a first look before the ceremony, making speeches as informal as possible or meeting your photographer multiple times before the big day. These are all things you will likely regret not doing on your day if you completely avoid them, so the key thing here is to ensure these situations are tailored to you.
Wear the dress that brings you joy
We're forever seeing people bucking the trend of the big traditional wedding dress, opting for figure hugging dresses, coloured and bejewelled dresses and even jumpsuits. With this in mind, seek out the dress that makes you feel amazing, whatever colour or cut it may be. There may be a designer of cocktail dresses you adore but feel you could never afford for just an event, but your wedding is the perfect excuse to indulge. We've known a bride to walk down the aisle in a glitzy bright floral number by Victoria Beckham because that was her chance to feel super special in a dress she's lusted after for ages, but never thought she could wear.
Allow downtime before and after the wedding to recharge
If you're introverted, attending someone else's wedding let alone your own can be quite tiring, so it's likely you'll be needing suitable downtime to counteract this. Make sure you don't make too many plans leading up to the wedding or afterwards to ensure you have enough energy to chat away to your wedding guests with ease. This is also a great time for you and your partner to recoop and really take things in.
Keep your bridal party small
If you're wanting to keep things low-key, consider keeping your bridal party small to avoid too much fussing. It means that those you do choose will completely understand you and your needs and ensure all the events leading up suit you perfectly.
Make things communal
Rather than having a separate top tables that runs in front of everyone, almost like a stage, think about making the top table just like the rest of them. This avoids drawing too much attention to you and means you can relax and just mingle with the rest of your guests.
Consider a destination wedding
If you really want to keep things small and intimate, consider having your wedding abroad. It's the perfect way to do things entirely your way and if you love to travel, it makes for instant happiness! Take your nearest and dearest with you and turn it into a once in a lifetime holiday, celebrating this momentous occasion.
Hire an on the day co-ordinator
To ditch any unnecessary stress on top of any nerves you may be having, it might be wise to hire an on the day co-ordinator. They'll take care of proceedings and ensure everything runs smoothly, leaving you to spend the time as you wish on the lead up to the wedding and during.