Is the Bespoke Wedding Ring Route the Right One?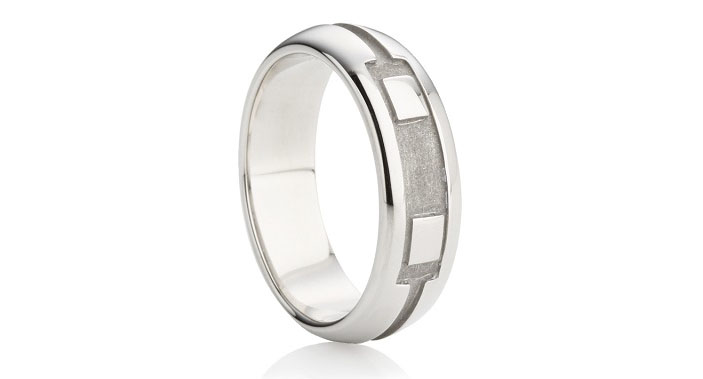 It's a huge trend for brides and grooms to customise all aspects of their wedding, down to the very last detail! So what should be any different than choosing the bespoke route for your wedding rings! Bespoke engagement and wedding rings are becoming more and more popular for couples who want to add a unique touch to the one element of their wedding that will last a life time (other than those wonderful photographs and memories).

Some brides naturally go down the bespoke route as they have an unusual engagement ring that requires a shaped wedding band to fit perfectly next to it. There are a large amount of shaped wedding rings available, but if your engagement ring is a unique style you may require a wedding ring to be shaped exactly to the contours of your engagement ring, this means the engagement and wedding ring will fit perfectly next to each other.

Some couples decide to design their rings completely from scratch; a bespoke jeweller should be able to work with sketches, ideas or similar designs in order to design and make your perfect rings. A recent example we have is a Dalek ring a customer wanted, his inspiration was obviously Doctor Who and he gave our bespoke jeweller images from the TV series and elements he wanted to feature in his ring.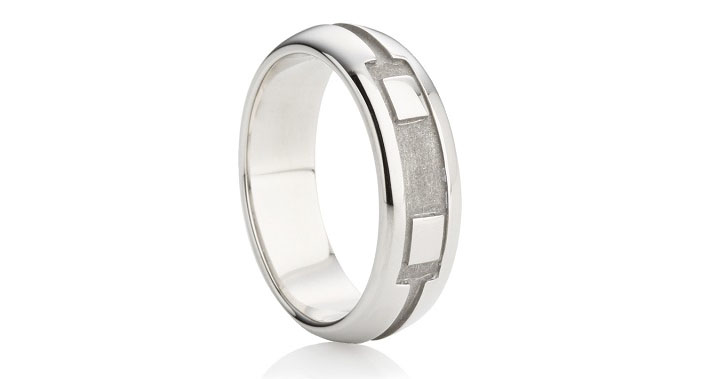 Another, completely different example is a lovely customer who wanted to frame their pretty vintage style engagement ring. As the cluster setting was quite large we needed to take some of the material away from the edge of the wedding band to make for a snug fit. The customer was keen to keep the vintage feel going so small diamonds were grain set along the edge to echo those along the engagement ring. This gave a really nice contrast and framed the ring perfectly.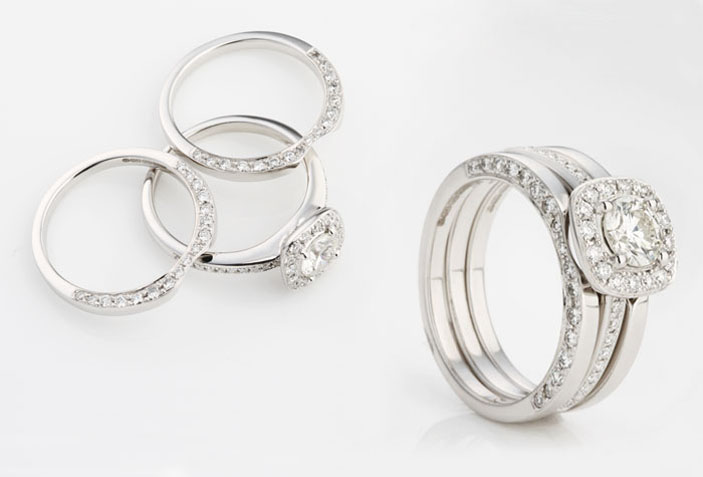 The bespoke route can also combine two rings together, amalgamating the different parts from rings a customer likes, kind of like a pick and mix scenario.

With regards to cost of a bespoke ring, it really does depend on what the customer wants! Due to the nature of bespoke, a quote would need to be generated covering the exact requirements of the rings.

Bespoke rings do normally take longer to make and it is also determined by the length of time it takes to get designs approved by you, the customer. After approval we quote around four weeks for the rings to be made and for you to receive your perfect rings.