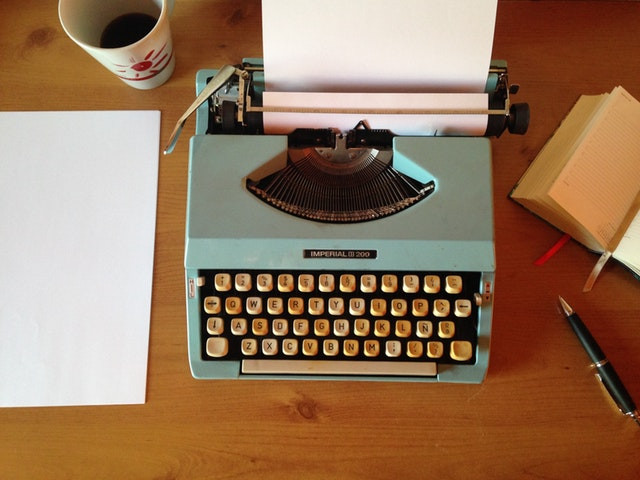 The Ultimate List Of Wedding Poems
---

When it comes to speaking at someone's wedding, it can be rather daunting knowing where to start. So often one of the sweetest things you can do is rely on the words of others - those who can translate the meaning of love beautifully and effortlessly. To help you out, we've done a round up of some of the very best poems about lovely love.
A Poem by Elizabeth Barrett- Browning
If thou must love me, let it be for nought
Except for love's sake only. Do not say
I love her for her smile .. her look .. her way
of speaking gently ... for a trick of thought
That falls in well with mine, and certes brought
A sense of pleasant ease on such a day –
For these things in themselves, Beloved, may
Be changed, or change for thee – and love, so wrought
May be unwrought so. Neither love me for
Thine own dear pity's wiping my cheeks dry –
A creature might forget to weep, who bore
Thy comfort long, and loose thy love thereby!
But love me for love's sake, that evermore
Thou may'st love on, through love's eternity.
A Poem by William Shakespeare
Shall I compare thee to a summer's day?
Thou art more lovely and more temperate
Rough winds do shake the darling buds of May
And summer's lease hath all too short a date
Sometime too hot the eye of heaven shines
And often is his gold complexion dimm'd
And every fair from fair sometime declines
By chance, or nature's changing course untrimm'd
But thy eternal summer shall not fade
Nor lose possession of that fair thou ow'st
Nor shall death brag thou wander'st in his shade
When in eternal lines to time thou growst
So long as men can breathe, or eyes can see
So long lives this, and this gives life to thee.
A Walled Garden by Anonymous
'Your marriage' he said, 'should have within it, a secret and protected place, open to you alone. Imagine it to be a walled garden, entered by a door to which you only hold the key. Within this garden you will cease to be a mother, father, employee, homemaker or any other of the roles which you fulfill in daily life. Here you are yourselves two people who love each other. Here you can concentrate on one another's needs.' So take my hand and let us go back to our garden. The time we spend together is not wasted but invested. Invested in our future and the nurture of our love.
Always by Anonymous
This isn't sometime
This is always
This isn't maybe
This is always
The real beginning of forever
This isn't just midsummer madness
A passing glow, a moment's gladness
This is love.

I knew it on the night we met
You tied a string around my heart
So how could I forget you?
With every kiss I know that this
Is Always
Chapter One of One Thousand By O. J. Preston
For two people this dawn brought on a magical day
Now husband and wife they head on their way
As a boat setting sail may their journey begin
With calmest of waters, most helpful of wind
And if they should stumble upon turbulent sea
May it pass them unharming – leave them be.

For here are two people whom love has well bitten
Here opens their book which has yet to be written
As the first page unfolds and their life inks its path
May it write a true story where forever love lasts
Let their journey be happy till death do they part
Of one thousand chapters may this be the start.
For You Both by Anonymous
Scattered from hands of love like bread for wild birds
Flung like rainbows of confetti from hands of joy
Released like drops of warm and living rain
We shower you with blessings
May companionship sustain you
Love be your walking guide
Joy the bricks that build your house
Laughter the cement that makes you strong
Compassion the roof that shelters you
In its strong and caring arms
May the path you walk together be the quiet path of harmony
Respecting each other's differences
May friends and children gather at your table
May life be long and, at its human end
May the gaze that falls each upon the other
Be still alive with love
And twinkle yet with laughter
Health, gladness and love always
Dear....... and Dear.........
With hearts filled with joy we celebrate
Your wedding day
Friendship by Hartley Coleridge
When we were idlers with the loitering rills,
The need of human love we little noted:
Our love was nature; and the peace that floated
On the white mist,
And dwelt upon the hills,
To sweet accord subdued our wayward wills:
One soul was ours, one mind, one heart devoted,
That, wisely doting, ask'd not why it doted,
And ours the unknown joy, which knowing kills.
But now I find how dear thou wert to me;
That man is more than half of nature's treasure,
Of that fair beauty which no eye can see,
Of that sweet music which no ear can measure;
And now the streams may sing for others' pleasure,
The hills sleep on in their eternity.
Love Is Friendship Set On Fire By Laura Hendricks
Love is friendship caught fire; it is quiet, mutual confidence, sharing and forgiving.
It is loyalty through good and bad times.
It settles for less than perfection, and makes allowances for human weaknesses.
Love is content with the present, hopes for the future, and does not brood over the past.
It is the day-in and day-out chronicles of irritations, problems, compromises, small disappointments, big victories, and working toward common goals.
If you have love in your life, it can make up for a great many things you lack.
If you do not have it, no matter what else there is, it is not enough.
Marriage by Anon
A marriage is a promise
That two hearts gladly make
A promise to be tender
To help, to give and take
A marriage is a promise
To be kind and understanding
To be thoughtful and considerate
Fair and undemanding
A marriage is a promise
To share one life together
A love-filled promise meant to be
Kept lovingly forever
Marriage by Mary Weston Fordham
The die is cast, come weal, come woe,
Two lives are joined together,
For better or for worse, the link
Which naught but death can sever.
The die is cast, come grief, come joy,
Come richer, or come poorer,
If love but binds the mystic tie,
Blest is the bridal hour.
Marriage is ............ by Anonymous
Marriage is a dynamic process of discovery.
Marriage is a journey, not an arrival.
In marriage, being the right person is as important as finding the right person.
Marriage is starting to love, over and over again.
Marriage is life's work.
Marriage is an art… and like any creative process, it requires active thought and effort.
We have to learn how to share on many different levels.
We need to practice talking from the heart and understanding attitudes as well as words.
Giving generously and receiving graciously are talents that are available to anyone.
But all these skills need to be developed if the marriage picture that we paint is to be anything approaching the masterpiece intended.
My Beloved is Mine and I am His by Francis Quarles
Even like two little bank-dividing brooks
That wash the pebbles with their wanton streams
And having ranged and searched a thousand nooks
Meet both at length in silver-breated Thames
Where in a greater current they conjoin
So I my Best Beloved's am, so he is mine.

Even so we met, and after long pursuit
Even so we joined, we both became entire
No need for either to renew a suit
For I was flax and he was flames of fire
Our firm united souls did more than twine
So I my Best-Beloved's am, so he is mine.

Nor time, nor place, nor chance, nor death can bow
My least desires into the least remove
He's firmly mine by oath, I his by vow
He's mine by faith and I am his by love
He's mine by water, I am his by wine
Thus I my Best-Beloved's am, thus he is mine.
He gives me wealth, I give him all my vows
I give him songs, he gives me length of days
With wreaths of grace, he crowns my conquering brows
And I his temples with a crown of praise
Which he accepts as an everlasting sign
That I my Best-Beloved's am, that he is mine.
Now by Robert Browning
Out of your whole life give but a moment
All of your life that has gone before
All to come after it – so you ignore
So you make perfect the present – condense
In a rapture of rage, for perfection's endowment
Thought and feeling and soul and sense
Merged in a moment which gives me at last
You around me for once, you beneath me, above me
Me – sure that despite of time future, time past
This tick of our life time's one moment you love me
How long such suspension may linger? Ah Sweet
The moment eternal – just that and no more
When ecstasy's utmost we clutch at the core
While cheeks burn, arms open, eyes shut and lips meet
Oh, The Places You'll Go! By Dr. Suess
Congratulations! Today is your day.
You're off to Great Places! You're off and away!
You have brains in your head. You have feet in your shoes.
You can steer yourself any direction you choose.
You're on your own. And you know what you know.
And YOU are the couple who'll decide where to go.
You'll look up and down streets. Look 'em over with care.
About some you will say, "We don't choose to go there."
On Your Wedding Day by Anonymous
Today is a day you will always remember the greatest in anyone's life. ?You'll start off the day just two people in love and end it as husband and wife.

It's a brand new beginning, the start of a journey, with moments to cherish and treasure. ?And although there'll be times when you both disagree, these will surely be outweighed by pleasure.

You'll have heard many words of advice in the past, when the secrets of marriage were spoken,?but now you know that the answers lie hidden inside, where the bond of true love lies unbroken.

So live happy forever as lovers and friends, it's the dawn of a new life for you,?as you stand there together with love in your eyes from the moment you whisper, "I do".

And with luck, all your hopes, and your dreams can be real, may success find its way to your hearts. Tomorrow can bring you the greatest of joys,? but today is the day it all starts.
Perfect Woman by William Wordsworth
She was a phantom of delight
When first she gleam'd upon my sight;
A lovely apparition, sent
To be a moment's ornament;
Her eyes as stars of twilight fair;
Like twilight's, too, her dusky hair;
But all things else about her drawn;
A dancing shape, an image gat,
To haunt, to startle, and waylay.
I saw her upon nearer view,
A spirit, yet a Woman too!
Her household motions light and free,
And steps of virgin liberty;
A countenance in which did meet
Sweets records, promises as sweet;
A creature not too bright or good
For human natures daily food;
For transient sorrows, simple wiles,
Praise, blame, love, kisses, tears, and smiles.
And now I see with eye serene
The very pulse of the machine;
A being breathing thoughtful breath,
A traveller between life and death;
The reason firm, the temperate will,
Endurance, foresight, strength, and skill;
A perfect woman, nobly plann'd,
To warn, to comfort, and command;
And yet a Spirit still, and bright
With something of angelic light.
But never doubt I love.
Song of Solomon 2.10-13
My beloved speaks and says to me: '
Arise, my love, my fair one,
and come away;
for now the winter is past,
the rain is over and gone.
The flowers appear on the earth;
the time of singing has come,
and the voice of the turtle dove
is heard in our land.
The fig tree puts forth its figs,
and the vines are in blossom;
they give forth fragrance.
Arise, my love, my fair one,
and come away.'

Set me as a seal upon your heart,
as a seal upon your arm;
for love is strong as death,
passion fierce as the grave.
Its flashes are flashes of fire,
a raging flame.
Many waters cannot quench love,
neither can floods drown it.
If one offered for love
all the wealth of one's house,
it would be utterly scorned
SONNET 116 by William Shakespeare
Let me not to the marriage of true minds
Admit impediments. Love is not love
Which alters when it alteration finds,
Or bends with the remover to remove:
O no! it is an ever-fixed mark
That looks on tempests and is never shaken;
It is the star to every wandering bark,
Whose worth's unknown, although his height be taken .
Love's not Time's fool, though rosy lips and cheeks
Within his bending sickle's compass come:
Love alters not with his brief hours and weeks,
But bears it out even to the edge of doom.
If this be error and upon me proved,
I never writ, nor no man ever loved.
The Blessing of the Apaches by Anonymous
Now you will feel no rain
For each of you will be shelter to the other
Now you will feel no cold
For each of you will be warmth to the other
Now there is no more loneliness for you
For each of you will be companion to the other
Now you are two bodies
But there is only one life before you
Go now to your dwelling place
To enter into the days of your togetherness
And may your days be good, and long, upon the earth.
The Confirmation by Edwin Muir
Yes, yours, my love, is the right human face
I in my mind had waited for so long
Seeing the false and searching for the true
Then found you as a traveller finds a place
Of welcome suddenly amid the wrong
Valleys and rocks and twisting roads. But you,
What shall I call you? A fountain in a waste,
A well of water in a country dry,
Or anything that honest and good an eye
That makes the whole world bright. Your open heart,
Simple with giving, gives the primal deed,
The first god world, the blossom, the blowing seed,
The hearth, the steadfast land, the wandering sea
Not beautiful or rare in every part,
But like yourself, as they were meant to be
The House at Pooh Corner by A.A Milne
"Pooh" whispered Piglet.
"Yes, Piglet" replied Pooh.
"Nothing," answered Piglet,
"I just wanted to be sure of you."
"If you live to be a hundred, I want to live to be a hundred minus one day, so I never have to live without you."
"It's so much more friendly with two."
"Pooh, promise me you won't forget about me, ever. Not even when I am a hundred."
Pooh thought for a little.
"How old shall I be then?"
"Ninety-nine." Pooh nodded. "I promise," he said.
"Some people care too much, I think it's called love."
To my Bride by Steve Reiser
To my bride, I give you my heart
Sharing love each day, from the very start.
To my bride, I give you my kiss
Filling each day with joy and bliss.
To my bride I give you my being
To love, to play, to work and to sing
To my bride I give you my mind
Learning each day to be more kind.
To my bride I give you my soul
Growing together to be more whole.
To my bride I give you my life
Rejoicing each day that you are my wife.
Us Two by A.A Milne
Wherever I am, there's always Pooh,
There's always Pooh and Me.
Whatever I do, he wants to do,
"Where are you going today?" says Pooh…
"Well, that's very odd 'cos I was too.
"Let's go together," says Pooh, says he.?
" Let's go together," says Pooh.
"What's twice eleven?" I said to Pooh,
"Twice what?" said Pooh to Me.
"I think it ought to be twenty two."
"Just what I think myself," said Pooh.
"It wasn't an easy sum to do,
But that's what it is," said Pooh, said he.
"That's what it is," said Pooh.
"Let's look for dragons," I said to Pooh.
"Yes, let's," said Pooh to Me.
We crossed the river and found a few…
"Yes, those are dragons all right," said Pooh.
"As soon as I saw their beaks I knew.
"That's what they are," said Pooh, said he.
"That's what they are," said Pooh.
"Let's frighten the dragons," I said to Pooh.
"That's right," said Pooh to Me.
"I'm not afraid," I said to Pooh,
And I held his paw and I shouted
"Shoo! Silly old dragons!"… and off they flew.
"I wasn't afraid," said Pooh, said he,
"I'm never afraid with you."
So wherever I am, there's always Pooh,
There's always Pooh and Me.
"What would I do?" I said to Pooh,
"If it wasn't for you," and Pooh said…
"True, It isn't much fun for One, but Two
Can stick together," says Pooh, says he.
"That's how it is," says Pooh.