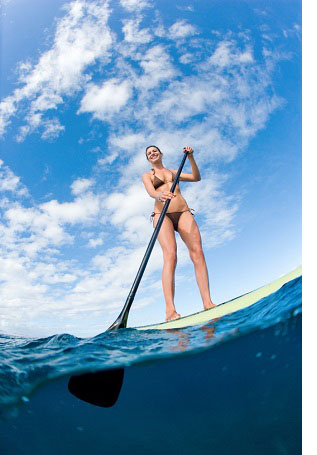 Hen Dos by The Sea!
---
Finally the weather has warmed up and it's time to start properly enjoying the British summertime. So if you can't afford to go abroad for your hen party then you're in luck because if you can't hit the beaches in Ibiza, that doesn't mean you can't hit the beaches in Brighton (when the weather is nice). Speaking of beaches, there's much more to do on a beach than just lie back and bask in the sun like a happy (albeit less hairy) seal. Not that I'm saying you can't do that. No, all I'm saying is that (seeing as it's a hen do n' all) you and your girls should make the most of it and try/do things. So if you're by the ocean then you might as well make the most of it! Not sure what you can do? Then allow me to enlighten you with all the wonderful sea based activities we offer in good old blighty…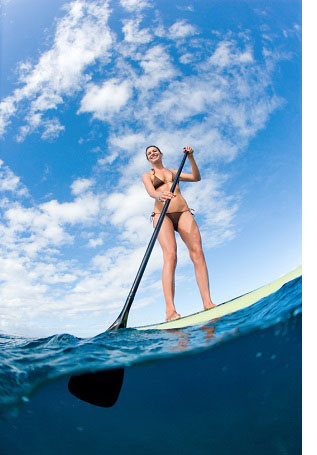 Paddle Boarding

I see this happening on Brighton beach and for ages I couldn't figure out what it was all about, but then I got to experience it first hand and I get it now. It's very relaxed, tranquil and fun all at the same time. Essentially it's you, balancing on a board (standing up) using a paddle to paddle around like you would do in a canoe. Sounds pleasant right? Well it is, so if you want a nice gentle ease into something active on the beach - without punishing your muscles then this is the activity for you.


Surfing

Admittedly more for the active hens, surfing in Cornwall is pretty much what all the cool kids are doing, so if you've never been then this is your chance! We can't promise that there'll be a hot instructor but hey, you'll get to learn to do something incredibly cool so it's not all bad. All compulsory equipment (boards, wet suits…) will be available to rent (if you book with a reputable school/agent.) However having the Beach Boys play repeatedly in your head is entirely optional.


Water Skiing

Much harder than it looks, this ocean sport staple is a regular sight abroad where I'm sure you've witnessed more than your fair share of people losing their balance and falling into the water. Funny, I'm sure but when it's you it's not so funny (o.k. maybe it is a bit!) Why do people do it? Because it's fun, plus the other hens will get to be on board at speed and watch (and probably take humiliating videos/photos of you.) Trust me on this though, once everyone has had a go and a good laugh – it'll be one of those activities that will always be fondly talked about long after the hen weekend is actually over.


Booze Cruise

O.K. so I couldn't leave alcohol out of the mix entirely (it is a hen party after all!) However this won't be lukewarm beers on the beach after work. Oh no, think a delightful, relaxed cruise on the ocean with music and all your favourite girls sipping on refreshing

and

drinks as you work on that golden tan. It's not as expensive as you think: if there's a big group of you then all of you pitching in to hire a boat for an afternoon doesn't actually cost too much, and there are plenty of reputable companies out there offering the service. Just make sure you find a company that offers drinks as part of the package or check to see if you have to bring your own and drink them on board.