Wild at Heart's favourite wedding flowers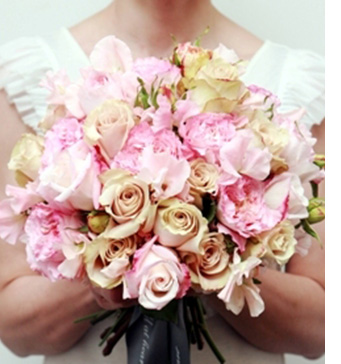 While wedding fashions tend to come and go, there are always the favoured and beloved flowers which remain forever popular with brides-to-be.

My top three, all time, favourite wedding flowers have to be the beautiful rose, the glamorous peonies and fabulous hydrangea.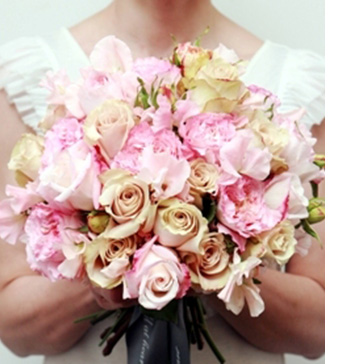 The rose is often top of a brides list and it's not surprising as it has everything a bride could possibly wish for in a bouquet – beauty, a delicate fragrance and timeless elegance. Red roses symbolise love and romance, while yellow represents warmth, happiness and joy, but whichever colour you choose the rose is the ideal flower choice for your wedding. In particular vintage roses such as secret garden, avalanche, amnesia, memory lane and quick sand are popular bridal choices.

A peony is a truly luxurious wedding flower and when in full bloom is a vision of beauty. Soft and pretty colour palettes give a romantic and whimsical feel to a wedding. They also symbolise a happy marriage, good health and prosperity.

A classic and fabulous choice is the fluffy hydrangea, which gives volume to any bouquet. From bold and beautiful shades of purples and blues to softer natural hues of greens and whites, the hydrangea symbolises emotion and devotion. Classic, cloud-like white hydrangeas create a full and stylish bouquet option.

Always think seasonally when choosing your wedding flowers as this gives you the best possible blooms, available at that time of year and ultimately the most stunning bouquet. These three favourite wedding flowers all have in common their versatility, the wonderful assortment of colours they are available in and most of all they are available all year round. Not only does this mean they can suit any wedding theme and style, but they can also be used in an assortment of arrangements from a stunning bouquet, a table centrepiece to even an elaborate feature display.

The rose, peonies and hydrangeas are worthy wedding favourites.