Gold Rush! The Craze for Golden Wedding Accessories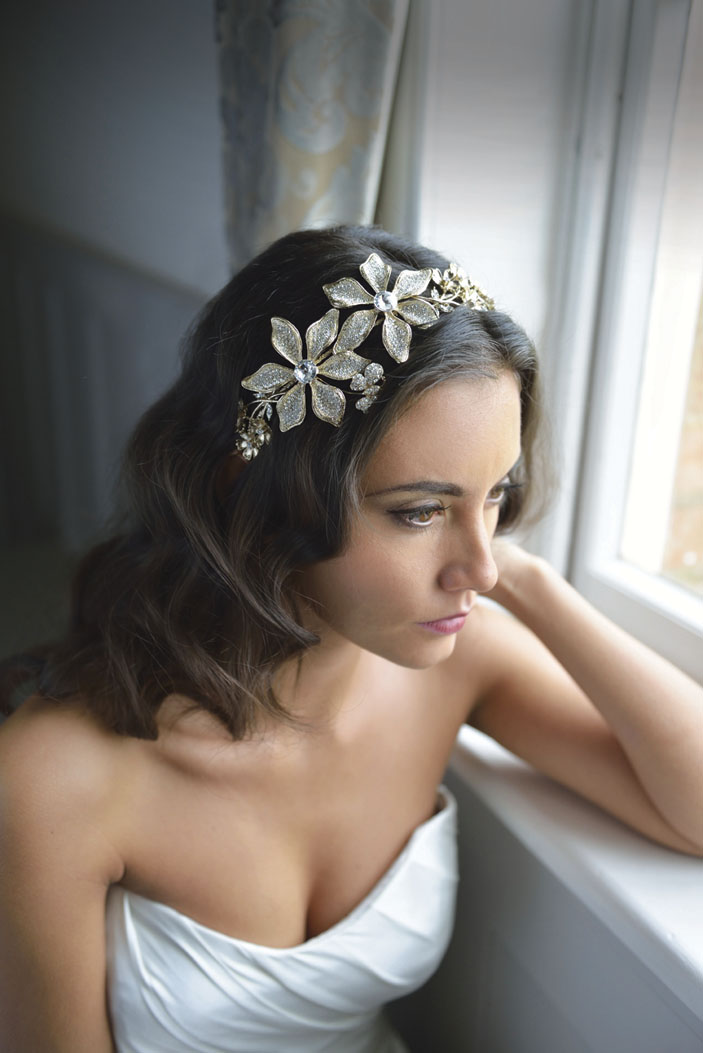 We have seen a huge resurgence in the past few years for golden tiaras and bridal accessories. An increase in brides opting for warmer toned wedding dresses and a desire for a rich vintage look has got brides out there searching for the best in golden headwear and jewellery. Centuries ago brides wore gold as a progression from the original golden wreaths worn in ancient times - and now gold is more popular than ever again.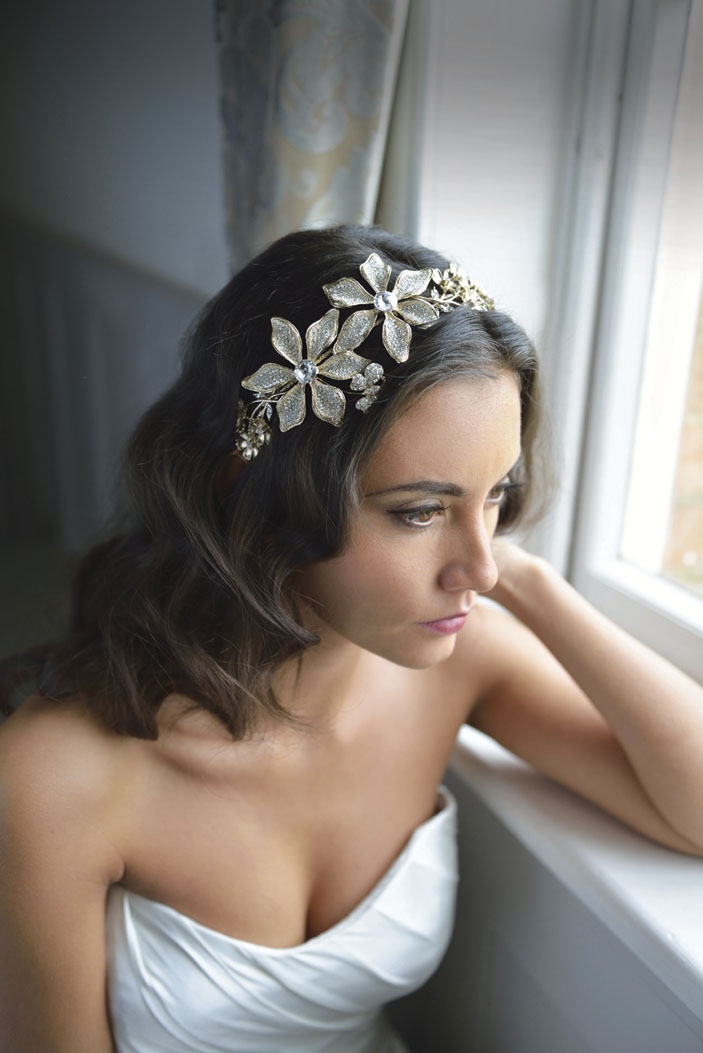 Which brides should consider gold accessories?


Many brides don't stop to consider the option of gold accessories for their wedding day as they are so convinced by wedding adverts, catwalk shows and friends weddings that silver is the only option. But gold really suits many brides a lot better. Gold can look great against any hair colour - but looks particularly effective for redheads whereas silver can just look too cold against this warm hair colour. Any brides wearing a gold, champagne, antique ivory or latte colour bridal gown should think about gold accessories - they flatter these colours in a way that silver can't. Gold tiaras and jewellery are also perfect for brides with gold engagement rings who want all their pieces to match or for brides where gold would suit the themes or destination of their wedding so take a moment to consider the location and feel of your wedding and decide if gold may be for you.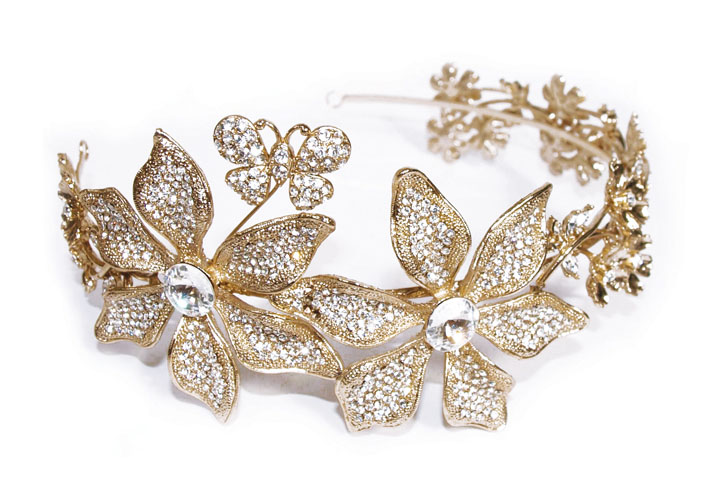 Searching for the right gold piece


Victoria Beckham wore a bespoke gold and diamond tiara on her wedding day - but as most brides can't quite stretch to this kind of price tag it's worth taking a look at all the options available. Most reputable tiara designers are working more in gold now as there is more demand for these styles, so there should be many pieces on the bridal market at the moment. If you are planning to buy a tiara or jewellery over the Internet make sure you are not buying a cheap brass imitation of a gold tiara. There are some which look the same on the computer screen but there is no comparison when they arrive. Check that your pieces are plated in real gold (at least 14K) for a quality gold wedding design. There are different shades of gold on the market so purchase your tiara and jewellery all from the same company to ensure a colour match. Try to avoid a garish, harsh gold. We overcome this by adding a small amount of silver to our gold to produce what we call champagne gold - this is a much more expensive looking subtle gold colour instead of being orange.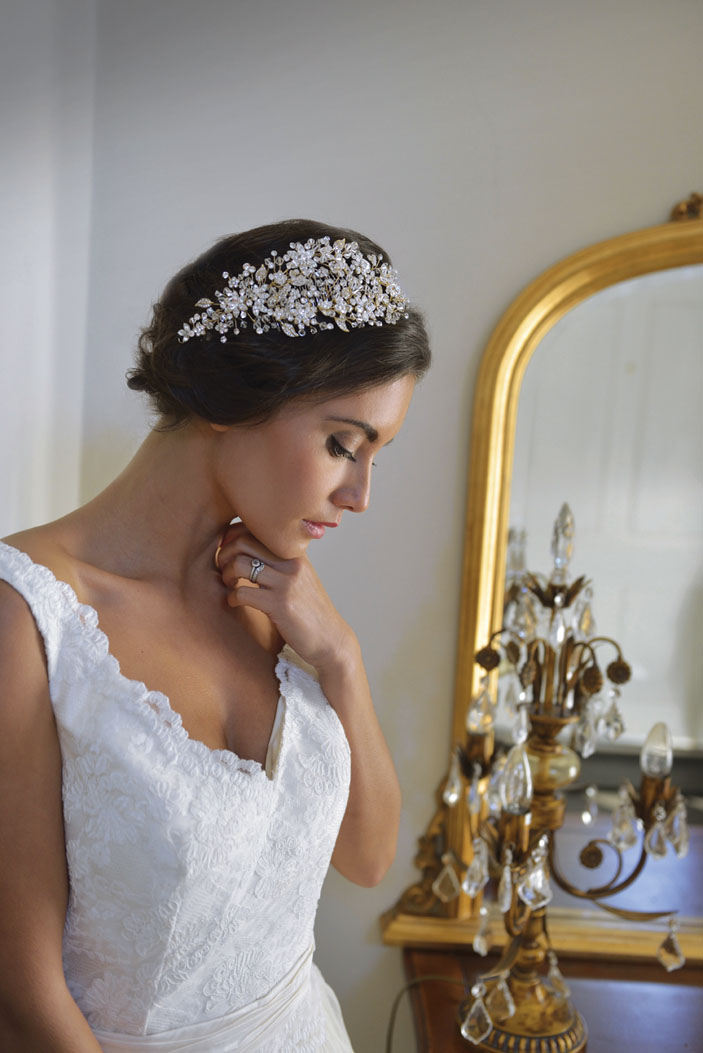 Rock the gold look!


There are ways that gold accessories can add the extra something to your wedding and really stand out for your guests to remember. For destination beach weddings a golden wreath style headpiece or a golden flower headpiece can look amazing when matched with a floaty white dress. Wearing a traditional style tiara featuring freshwater pearls will add the vintage look to a classic lace dress and dazzling gold jewellery can be the perfect finishing touch for a Christmas wedding when paired with a gold theme (gold bridesmaids dresses etc...) A gold 1920's side headpiece can look amazing with a Great Gatsby style wedding dress.


My top tips to remember for finding your perfect gold accessories would be :




Visit a wedding show to see what's on offer and to be able to try on gold. Try The National Weddings Shows as these are the biggest shows in the UK and will offer more choice.

-


Take pictures of your wearing your dress with both gold and silver accessories to be able to see what suits you and your dress best.

-


Go for an expert tiara fitting. Experienced consultants such as the ones in our showroom will be trained to advise you about whether gold or silver would best suit your skin tone and hair colour. They would also be able to show styles to best match your dress and find the right items for you.

-


Keep an open mind - you may have assumed you would wear silver all along, but gold may really be the better option for you.

-