Christmas Styling Tips - Simple but Effective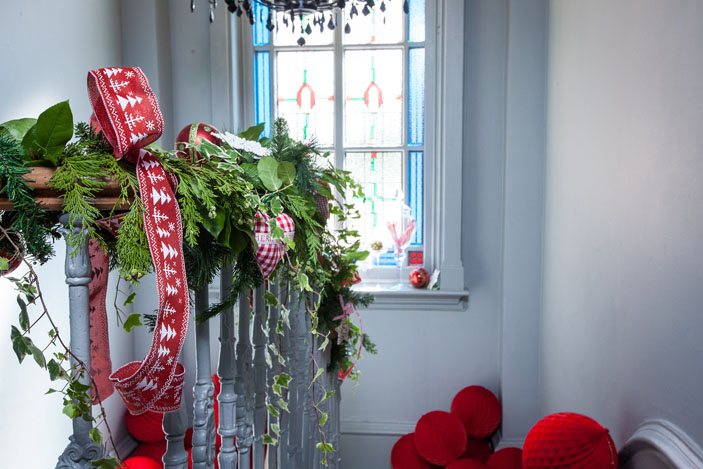 There are lots of ways to style a Christmas wedding

that won't cost you the earth. Here's just a few of our top hints and tips to get you started…….

1. Used upturned crystal glasses with a small pillar candle resting on the base of the upturned glass, and put decorations under the glass itself as the focal point. Display the glasses in trios of different shapes and sizes for the best effect.

2. Plunder the gardens of friends and relatives for lots of seasonal foliage to adorn mantelpieces, banisters and wrap around table centrepieces for a really festive look.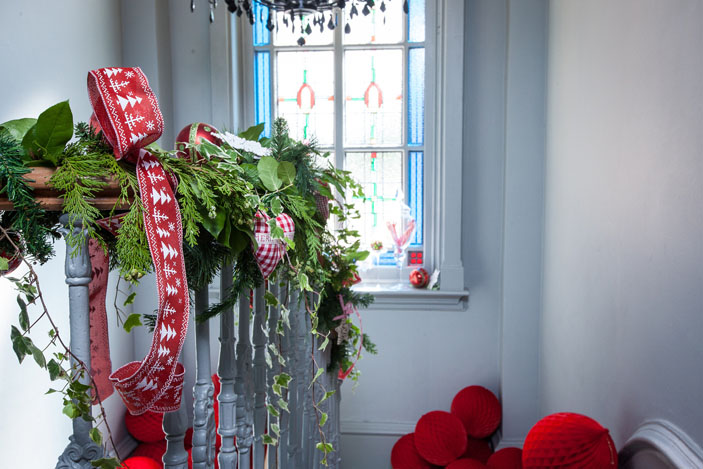 3. There is so much choice when it comes to Christmas tree decorations that you can fill clear glass vases and hurricane lamps with inexpensive baubles in colours that match your wedding scheme.

4. Purchase 'fold-out honeycomb' paper decorations from high street retailers and rather than hanging them, display them in piles. Place them strategically around your venue to give bursts of colour and a sense of fun.

5. Place twigs in recycled bottles or pre-owned vases and hang decorations from them. For a more contemporary look, keep the decorations all one style and colour, or mix up the shapes, textures and finishes for a more eclectic look.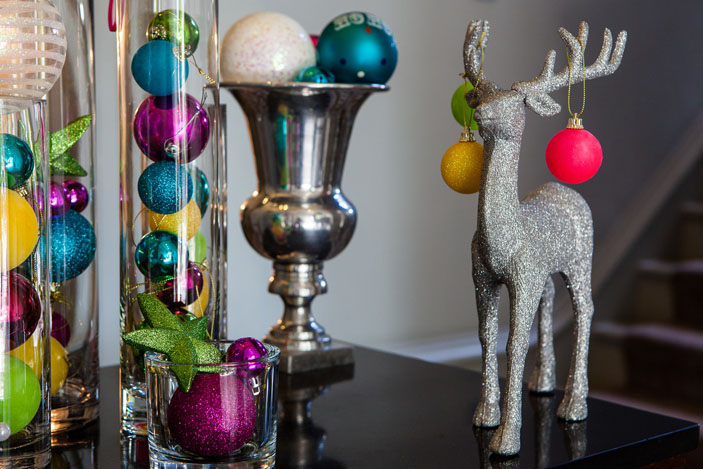 6. Wire a cluster of small decorations to a plain spruce wreath and place the wreath around the base of a simple hurricane vase.

7. Make your own Christmas themed favours for your guests such as beautifully wrapped gingerbread cookies, sloe gin in miniature bottles or personalised Christmas tree baubles featuring the date of the wedding and a thank you message.

8. Collect assorted sized Kilner jars and

jar jams, place candles in the bottom and finish the neck of the jar with lace, twine and small cones to add prettiness and interest. You can also place rock salt in the bottom of the jar instead of using artificial spray snow.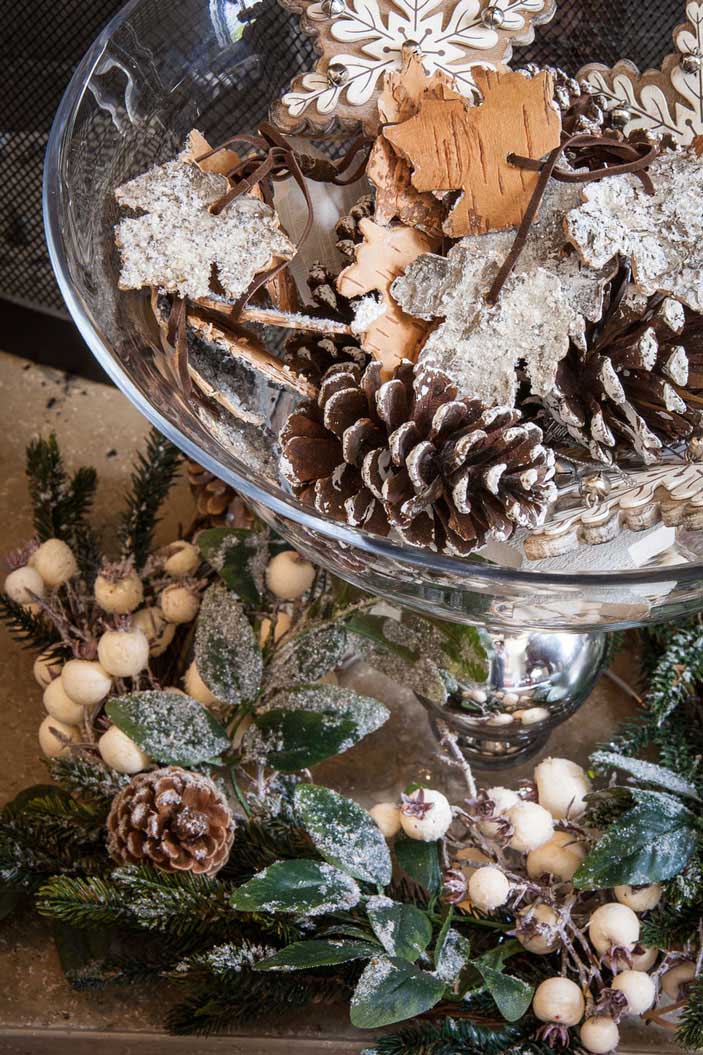 9. Glitter twigs for a 'Winter Wonderland' style centrepiece and cover with white, clear and sparkly decorations to layer up the look.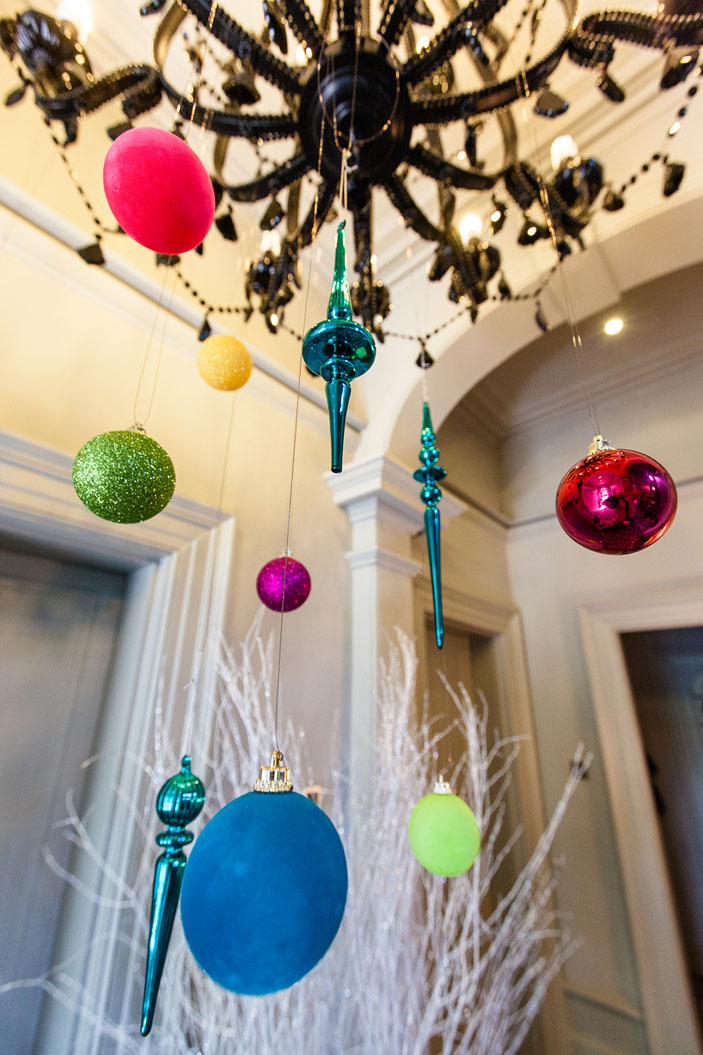 10. Ask your venue if you can suspend Christmas baubles from the light fittings, in particular any chandeliers for dramatic effect……but do make sure you ask permission first, as no-one wants to be escorted off the premises on their wedding day!

Images courtesy of James Crockford Photography